Planning a wedding can be intimidating at first, however, here in Fort Collins, our vibrant community is here to assist you with everything you need. Fort Collins offers some of the most stunning and unique venues for your Northern Colorado wedding. Whether your vision for your big day is surrounded by Colorado's natural beauty or in the heart of Old Town Fort Collins, each location is destined to make your dreams a reality. Visit Fort Collins is here to help you during the planning phases leading up to your wedding day, so here's a quick guide to help you plan your wedding.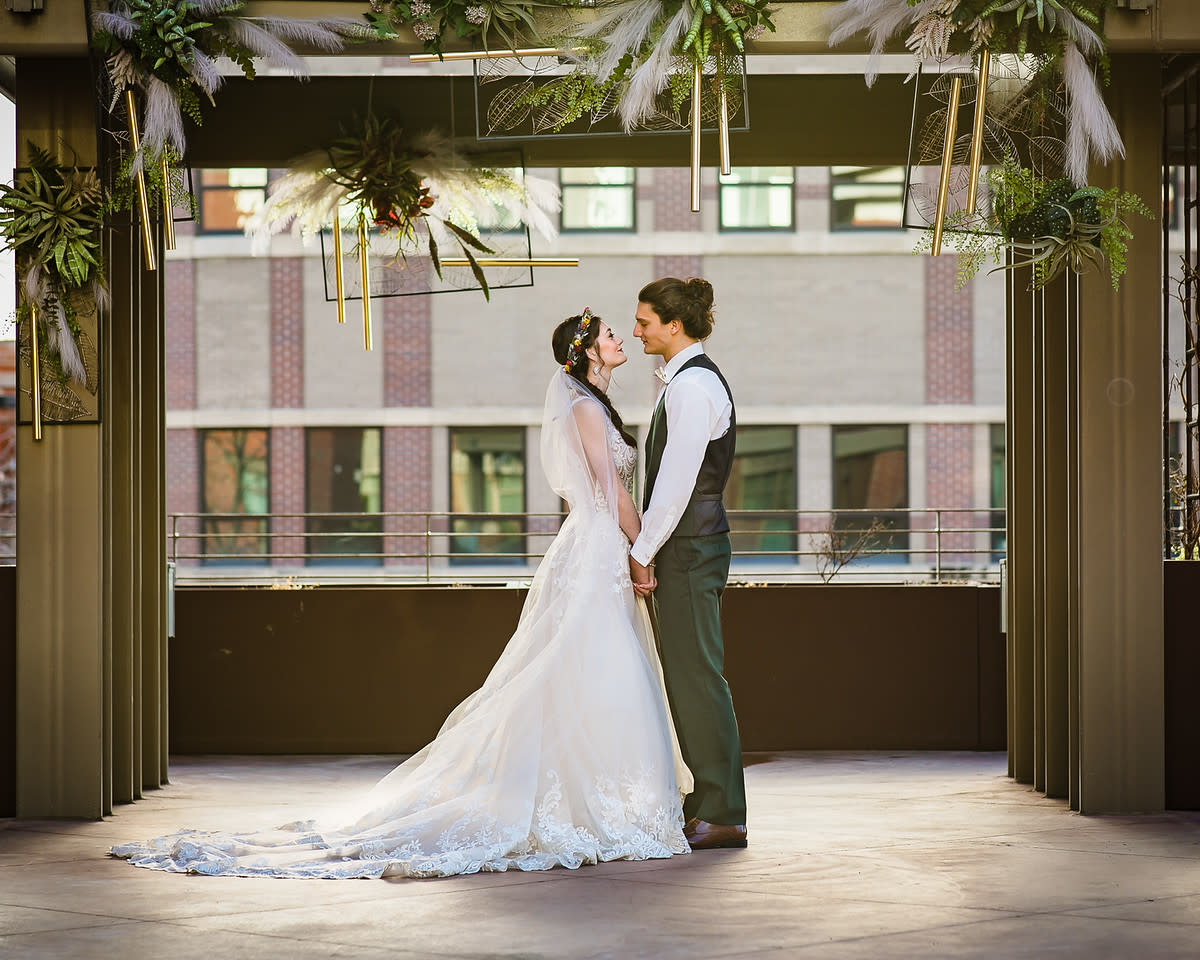 Photo by Katie and Jenn Weddings
A Look at Some of Fort Collins'  Wonderful Venues
The Elizabeth Hotel 
Located in the heart of Old Town, Fort Collins, The Elizabeth Hotel features some of the most lively and beyond comparable venues in Fort Collins for a wedding. Their one-of-a-kind event spaces include a rooftop lounge, a colorful live music venue, two contemporary ballrooms, an extensive restaurant, and a charming alleyway. With on-site catering, premium accommodations, and a team of experienced event planners, there's no place quite like The Elizabeth Hotel for stylish wedding celebrations.
Anheuser-Busch Tour Center & Biergarten 
The Biergarten at Anheuser-Busch truly has it all. Breath-taking views of the Rocky Mountains, beautiful flower gardens and well-kept grounds, large event spaces perfect for your reception, and best of all... beer! The indoor-outdoor Biergarten will meet all of your individual needs and allows for creativity within your planning. No matter if it's an easygoing event with close friends and family or something more traditional, The Biergarten at Anheuser-Busch will keep it authentic.
Tapestry House

Photo by Love & Lens Photography
The Tapestry House by Wedgewood is all about vintage charm and romance. The venue features exquisite historic architecture, lush gardens, and spacious indoor and outdoor areas, all designed to make your wedding day as wonderful as it can be. Located just west of Fort Collins, this location is an ideal destination for a wedding close to town. Originally built in 1890, the manor resonates with a whimsical charm that is perfect for your wedding day. Their lilac garden is filled with blossoming bushed and grand century-old trees that will account for stunning photos. You also can get stress-free wedding planning and detail management from your team at Wedgewood Weddings when you choose Tapestry House for your special event! Trust us, they know what they are doing.
Block One Events
Block One Events is a unique location that is nestled on the north side of Old Town Fort Collins, right along the Cache la Poudre River, and provides a lot of room for creativity. With tons of natural light and beautiful views of the city, there are multiple opportunities to capture those perfect photographs. At Block One Events, simplicity is key with their polished concrete flooring, monochromatic color scheme, and industrial fixtures which allow you to create your dream wedding. 
Cafe Vino

Celebrate your nuptials at Cafe Vino!  With spaces available for 12 to 200 guests, their restaurant and Lounge is the perfect destination to make a lifetime of memories with family and friends.  Cafe Vino is just a short walk to the beautiful CSU Flower Gardens which are outside the University Center for the Arts.  The gardens offer the perfect photo setting for your special day.  
Trust your vendors.
Flexx Productions
If you're shopping for your wedding rentals in Fort Collins, you've found the perfect place to look. Flexx Productions is a one-stop shop for all wedding rentals in Northern Colorado, and they can't wait to help make your day a special one! With Flexx Productions, you can rent tents, tables, and linens for both indoor and outdoor events. Their wide range of tents, tables, linens, and decor will give your wedding a truly magical, winter wonderland vibe.
Bloom Floral Boutique
Bloom Floral Boutique specializes in taking your inspiration and vision, and turning it into a gorgeous reality! Your wedding day will be amongst your most cherished memories, the planning should reflect the happiness of the day. At Bloom, they collaborate with you from beginning to end. They are here to listen, offer guidance, and create a stress-free, joyful experience.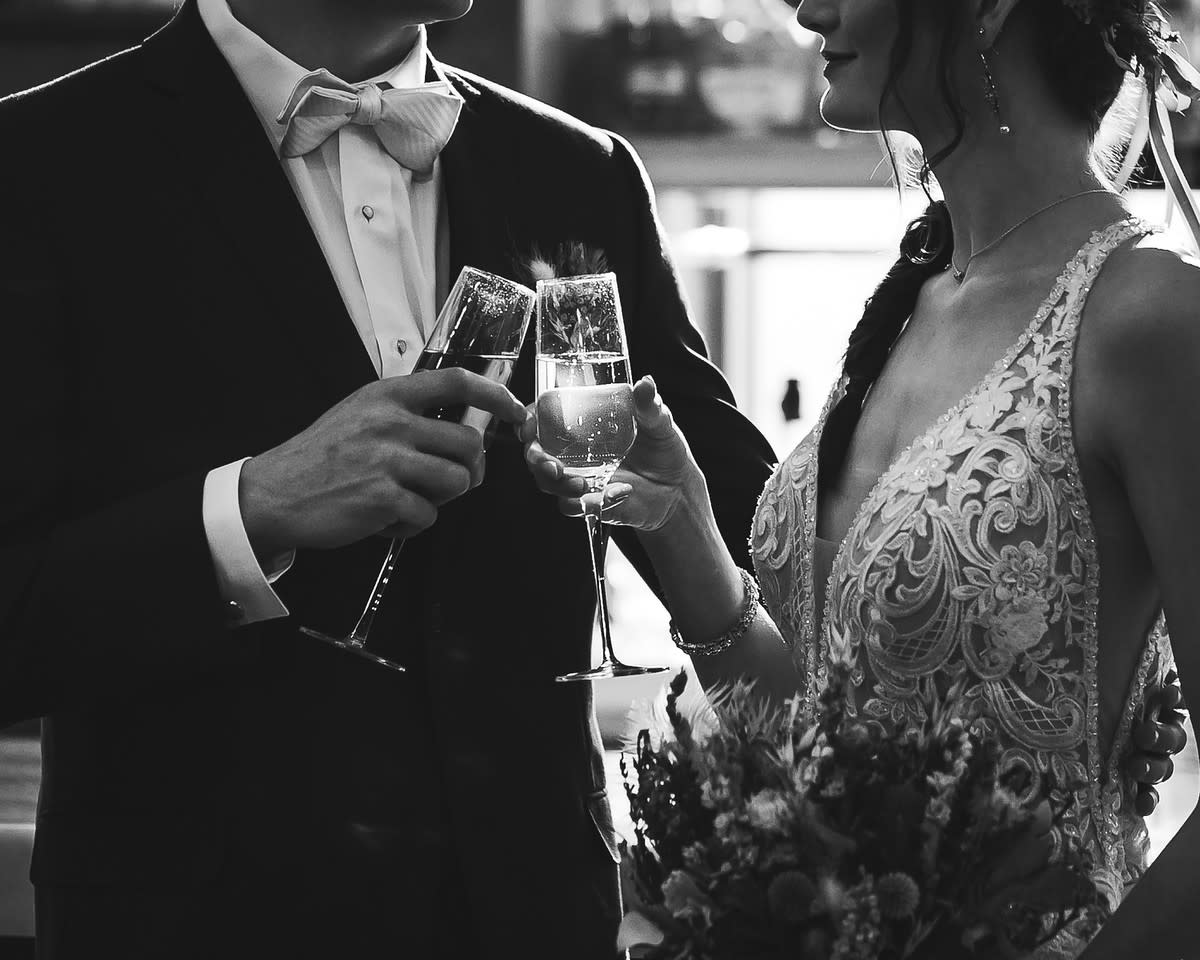 Photo by Katie and Jenn Weddings
Photographer
Katie and Jenn Weddings
Featured in this blog are photos from Katie and Jenn Weddings, and they will make your special day memorable for the years to come. Your wedding day is one of the most extraordinary days of your life and the beginning of your legacy together. So, your wedding photography should not be taken lightly, and let's be honest, planning such an important day can be a little... well, overwhelming! This is why Katie and Jenn believe that you should have a team behind you, supporting you the whole way! They combine their different strengths and talents to provide the best experience and final product possible for you! Throughout the entire process, Katie and Jenn provide quick responses to your emails and questions, work with you to create a customized wedding day timeline, and document your engagement and wedding day beautifully. From the first consultation, they want to hear all about your love story and exciting plans. As well as experience the planning process with you, help you countdown to your wedding day, and finally see your vision come to life! 
Fort Collins Lodging Options
From a historic elegant boutique inn, modern hotels, and secluded mountain escapes, all the way to family-friendly extended stay options, Fort Collins offers a wide array of unique lodging options for all.
Looking for help?
Fort Collins Wedding Association (FCWA) is a group of elite wedding and event professionals in the area who maintain a consistent standard of quality and attention to detail. They can be trusted to handle every aspect of your wedding or any other important event in a professional manner.  FCWA is a one-stop resource for planning the wedding of your dreams.
When selecting which companies you will be hiring to make your wedding day perfect, it's very important that you are able to put your full trust in these professionals. Micro-managing your own wedding is stressful, which can negatively affect your photos and your experience of the day.  You've paid all these people to execute your vision of the day so you can put your focus on celebrating your marriage.