Day 1 – Exploring fall's splendor al fresco
October's arrival signals all sorts of fall favorites making it the perfect month for a weekend getaway in Fort Collins. The changing leaves create an ideal backdrop for exploring the great outdoors on foot, by bike and via car, while the fall harvest promises fun at the local farms. We've outlined our picks for a memorable October getaway, below.
Grab a bite: Day 1 is all about the outdoors, so pick a patio for each meal. Try breakfast on the dog-friendly North Patio at Ginger and Baker. Order from the Café or Coffee Shop menu, while your four-legged friend finds a favorite from the special Ginger and BARKer menu.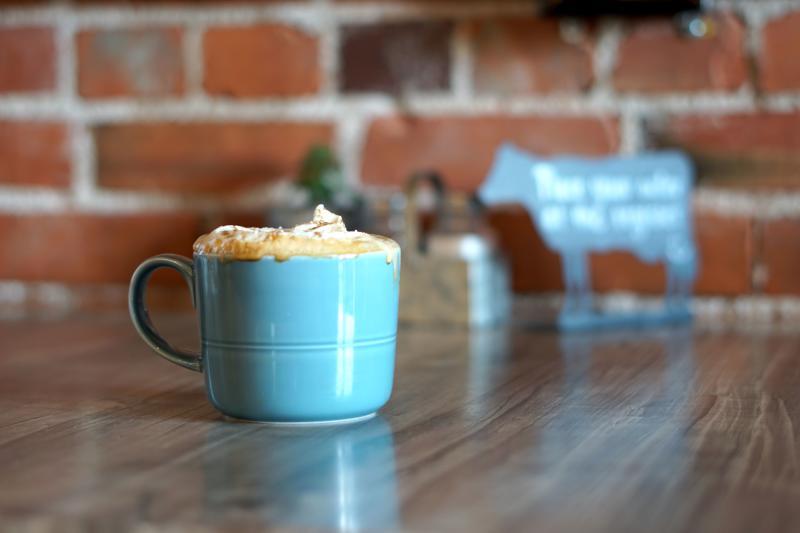 Hike or bike: Our picks for best leaf-peeping on foot or by bike are in these areas: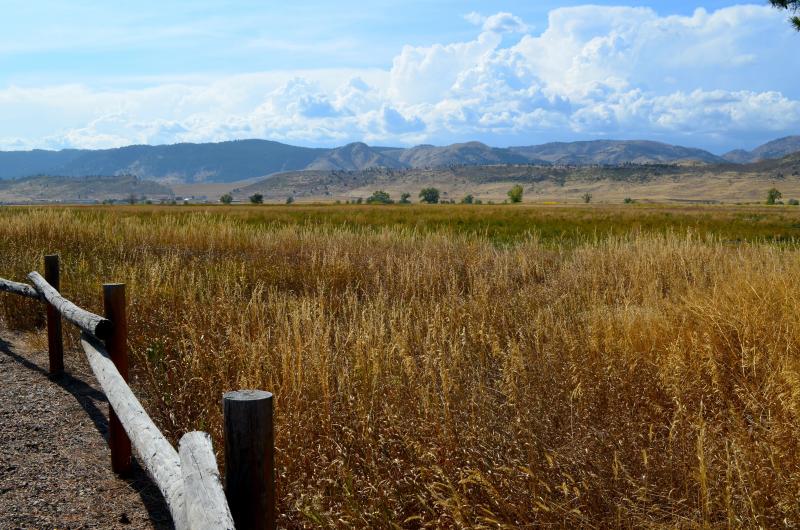 Note: the Cameron Pass and Red Feather Lakes areas were affected by the Cameron Peak Fire in 2020. Please check these resources for road conditions and closures.
Picnic fare: Pick up sammies to go from Fort Collins favorite Choice City Butcher and dine trailside.
Catch the sunset: The Elizabeth Hotel's rooftop Sunset Lounge features all-weather and open-air lounge areas perfect for sips and sunset views.
Dinner by moonlight: Take a five-minute stroll from The Elizabeth to The Exchange, an innovative Old Town development featuring shipping container food and beverage outlets and outdoor dining aplenty. Our favorite stops include: Chick'nCone for fried chicken-stuffed waffle cones; Vatos Tacos & Tequila for, well, tacos and tequila; and Churn (of Little Man Ice Cream Company fame) for a dip, split, sundae or shake.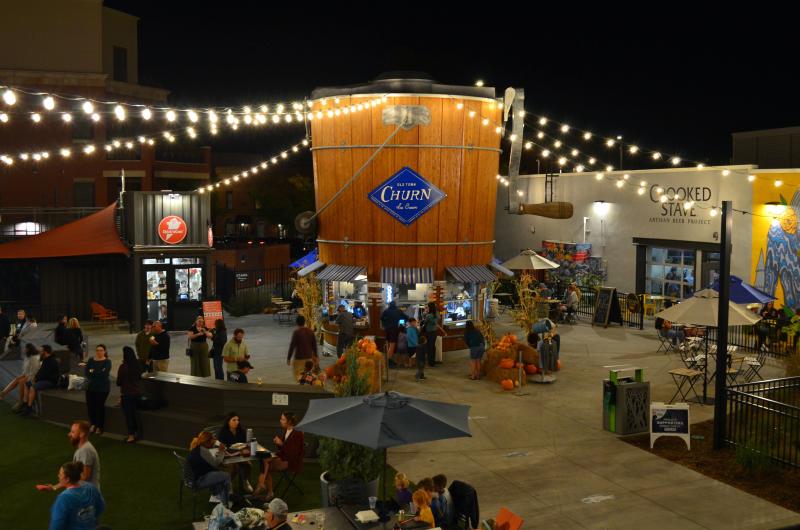 After hours outdoors: Stick around The Exchange for nine holes at Old Town Putt, a brew or two at Crooked Stave or Penrose Taphouse and Eatery, or a nightcap at Copper Muse Distillery.
Day 2 – Fabulous fall drives
Hit the roads around Fort Collins and you'll reap the rewards: vistas, views and fall color as far as the eye can see.
The most important meal of the day: Fuel up at the iconic Silver Grill Café before you hit the road. Might we suggest a famous cinnamon roll (or two) to-go?
Road trip: You can't beat these auto routes for leaf-peeping and wildlife-spotting:
Note: the Poudre Canyon was affected by the Cameron Peak Fire in 2020. Please check these resources for road conditions and closures.
Pit Stop: Stop for lunch in one of the quaint, small towns you pass during your travels.
Stroll around Old Town: Both a national and local historic district, Old Town Fort Collins is full of local boutiques, cafes and restaurants, and more. Pick up a souvenir, grab a bite, play a piano (discover one of over 100 that are part of Pianos About Town).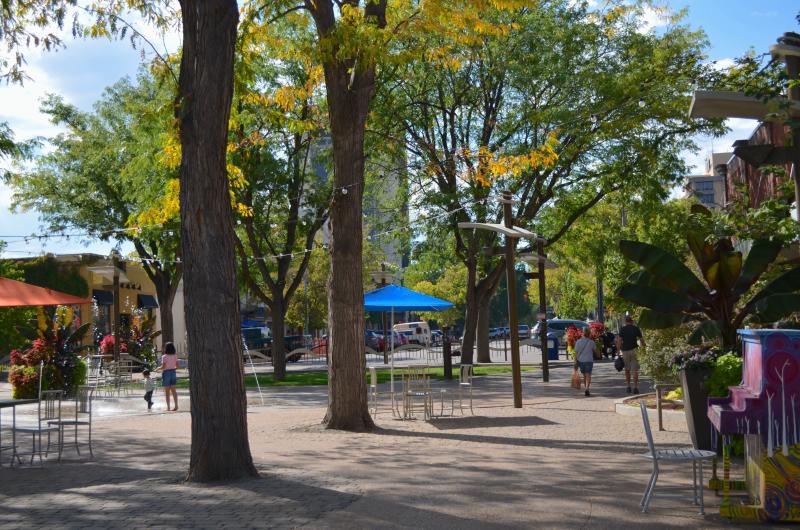 Catch a flick: Drive in to the Holiday Twin Drive-In through October and catch a film from the comfort of your car.
Who doesn't love a good corn maze! Fort Collins is flush with local farms, pumpkin patches and fall festivities. Pumpkin spice optional.
Breakfast harvest: When the house favorites include Pumpkin Bread French Toast and Sweet Potato Latkes you know you'll get a great fall harvest day start at Rainbow Restaurant.
Harvest extravaganza: The area options may be endless, but we'll share a few of our faves:
Fall brews cruise: Fort Collins is the capitol of craft brews and there's no better place to sample the seasonal offerings. We'll even supply a full list of Fort Collins breweries to get you started.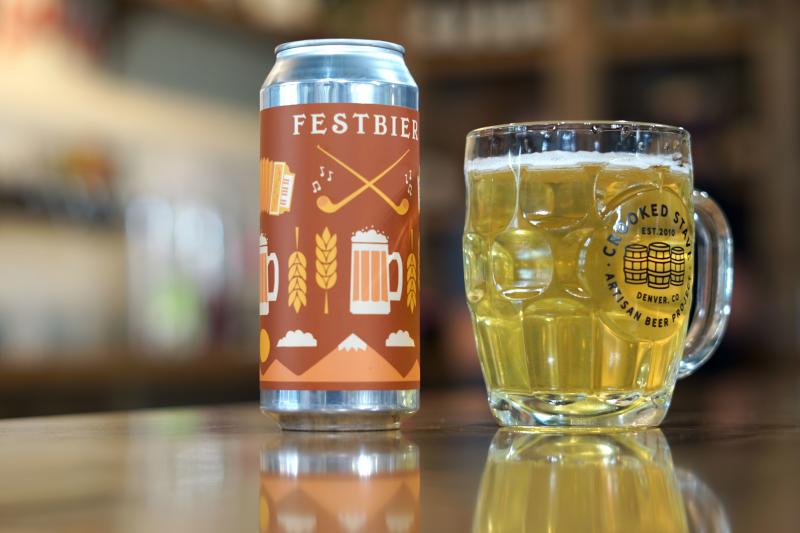 Farm-to-table finale: The Farmhouse at Jessup Farm is the perfect place to wrap up a day dedicated to the fall harvest, with rustic-inspired modern farm fare in a 19th-century farmhouse.