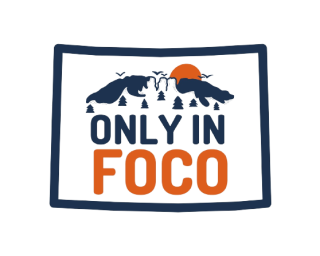 "Despite all the challenges this year has brought and whatever chaos the future brings, we will never stop doing everything in our power to provide our community with healthy products that will help them feel better from the inside out!"
- Natalie DiSanto, Co-Owner of Turtle Mountain Fermentery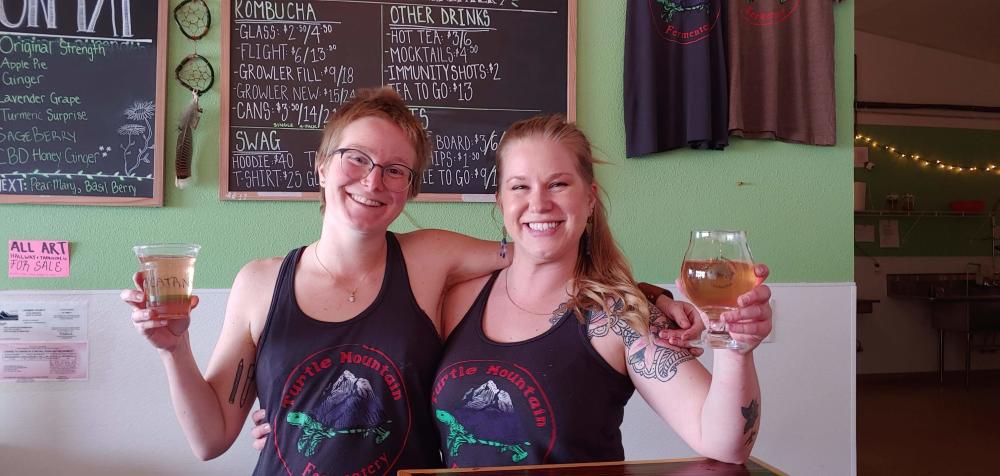 What makes  Turtle Mountain Fermentery "Turtle Mountain Fermentery"?
Turtle Mountain Fermentery is Fort Collins' Kombucha Taproom, producer of Fermented Foods, and Loose-Leaf Teas. We are the healthiest taproom in town! Our goal is to bring holistic wellness to the community of Fort Collins in a fun and funky atmosphere. Turtle Mountain is owned and operated by two sisters making each creation infused with love!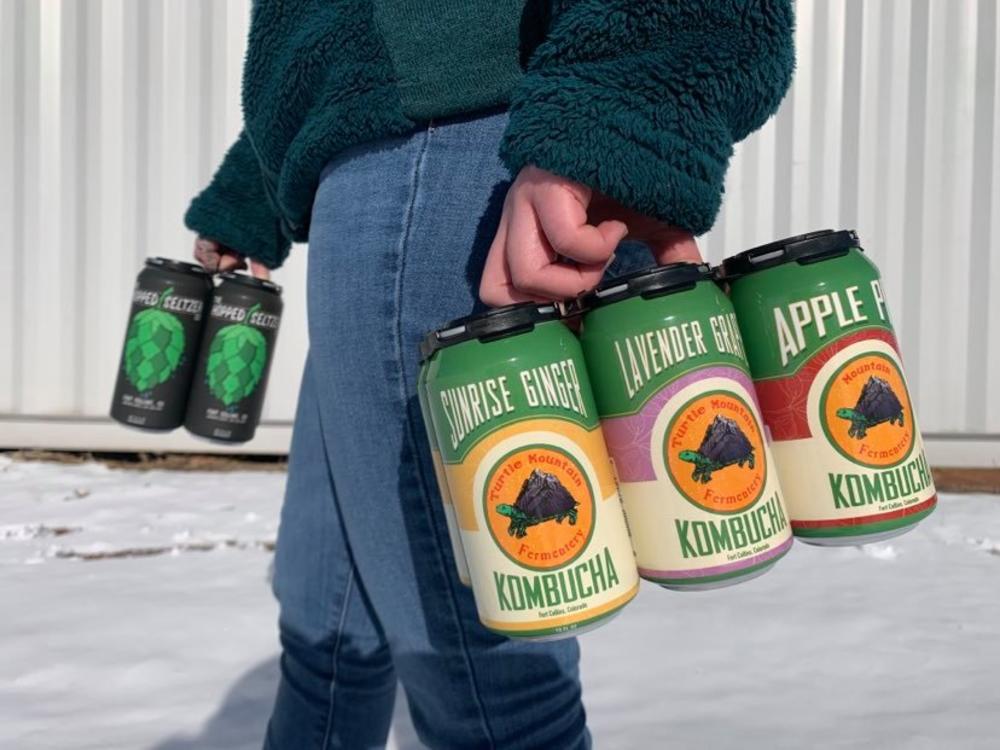 Why should people visit Turtle Mountain Fermentery?
Turtle Mountain Fermentery is off the beaten path and located in the brewery district. We serve only non-alcoholic beverages and fermented foods to boost your immune system. Our taproom makes you feel renewed from the inside out! You can also feel great knowing that you are supporting a business owned and operated entirely by two sisters who live in and love Fort Collins!
Describe the perfect visitor experience for somebody visiting Turtle Mountain Fermentery.
Our visitors range from the kombucha newbie to the seasoned brewer. The ideal customer will indulge their taste buds in both our kombucha flight and fermented veggie platter. We offer rotating flavors of kombucha to keep the flights exciting while also offering our tried and true flagship flavors. Our fermented veggies pack both nutrients and flavor! The customer will leave having experienced flavor combinations that are crafted for both holistic wellness and exquisite taste.
Interested to see how Turtle Mountain Fermentery makes their Kombucha? Watch a short video here.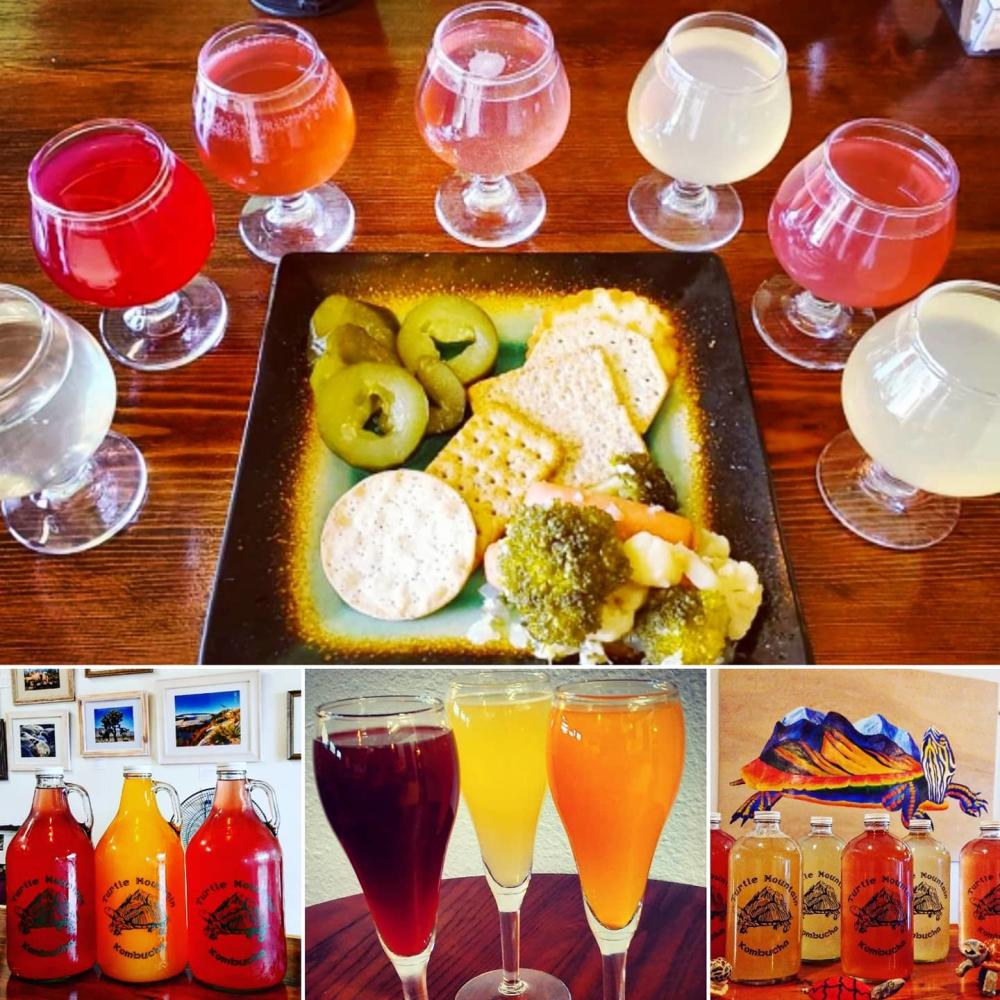 What is the story behind how you started Turtle Mountain Fermentery?
Our founder, Natalie, began Turtle Mountain when she was just 21 years old. Always the lover of natural healing and herbs, she discovered fermentation during her explorations with holistic remedies. An avid brewer of kombucha for years, she finally brought it to the local farmer's markets for sale with the encouragement of friends and family. Turtle Mountain was the first fermented foods company founded in Fort Collins.
We began to focus on kombucha to mirror rising national popularity and to keep up with increased demand in Fort Collins. Our amazing kombucha is what shot us into public awareness and how we got our foot in the door with many local bars and restaurants. Natalie began experimenting with other types of fermentation as well and created our flagship vegetables ferments sauerkraut and kimchi.
We are incredibly proud and often amazed that Turtle Mountain has grown from a young hippie's passion into what it is today. We made the move from a single farmers' market stand to the first kombucha taproom in Northern Colorado. Natalie's sister, Hannah, joined the company in 2017 when Natalie was pregnant with her son. Hannah facilitated the opening of the taproom and runs PR, marketing, accounting, and many other odd jobs at Turtle Mountain! You can find us around town at many local breweries, coffee shops, restaurants and now available for home delivery with Morning Fresh Dairy Company!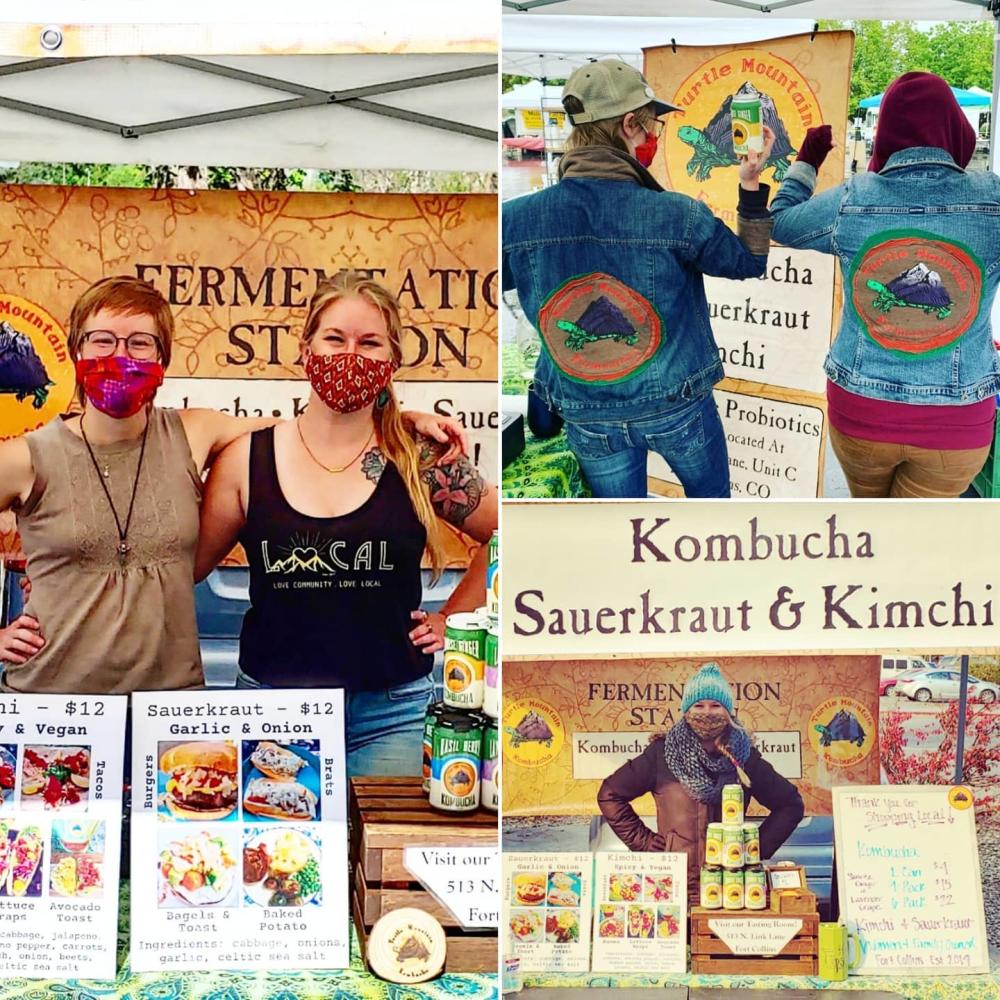 What is your background? Tell us  about yourselves  leading up to this point in your lives. 
Growing up as sisters we have each had our unique strength to give to the company. Natalie is our creative spirit and fearless leader. Natalie has always been a bit rebellious, straying from the path most traveled to blaze a unique one on her own. This characteristic shines in the fact that we brew our kombucha with yerba mate tea rather than the traditional black tea, giving our buch a light and drinkable profile. Hannah is the organization and structure behind the company. She has always been able to follow a vision and optimize each opportunity to ascend to the next level of exploration, opportunity, and success.
Growing up in a family of entrepreneurs, starting our own business seemed like a natural progression. Our grandparents owned a small chain of movie theatres in central Pennsylvania and our mom and aunt worked together in the family business. We are often approached with the question of 'how is it working with your family?' or 'I could never work with my sibling'. It certainly presents its own unique challenges but it also the most rewarding thing we can do as grow our business together.
Having known each other since Hannah was two years old, we certainly don't have to worry about trying to understand each other. We are able to hold honest and open conversations that are often lacking behind the doors of other companies. Also- we get to bring Natalie's son Everett to work with us and he makes amazing memories with his mom and auntie!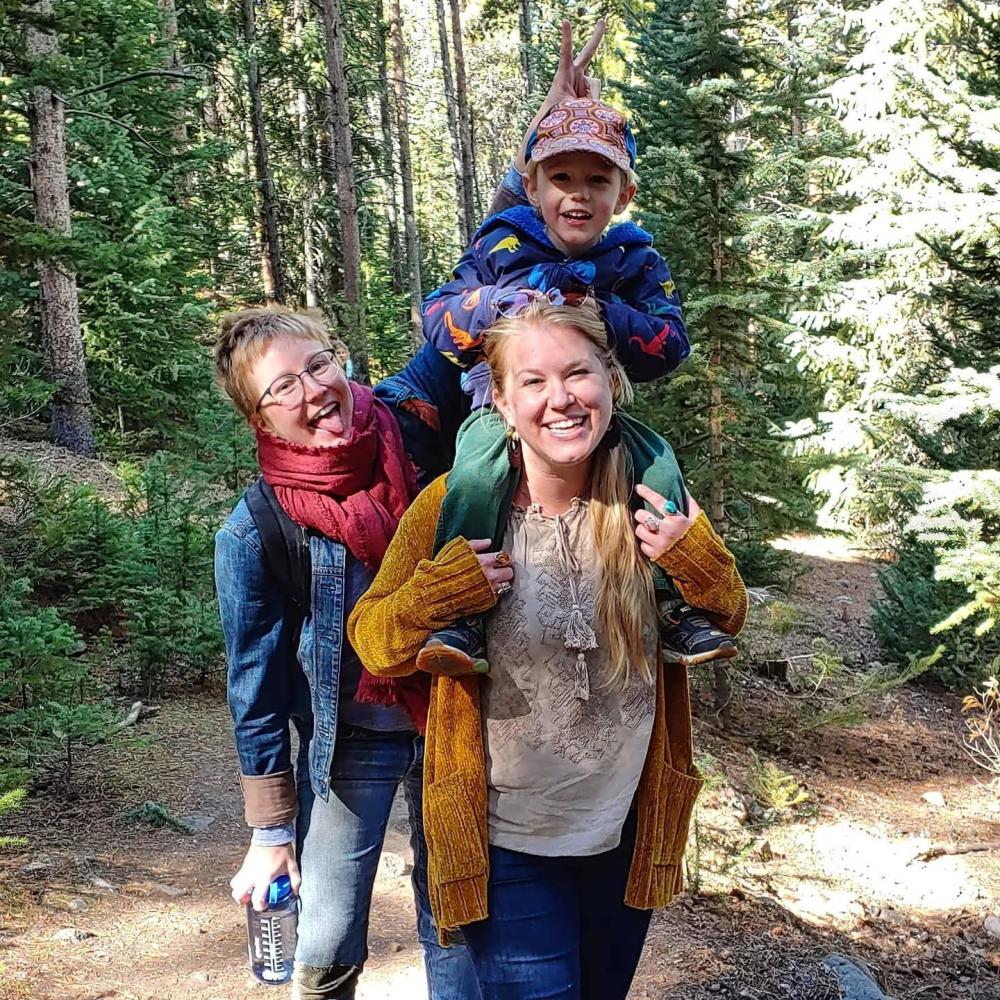 What challenges has your businesses had to overcome in relation to COVID-19? When presented with these challenges, how did your business remain resilient through these trying times?
Our biggest challenge from COVID-19 is the shutdown of our tasting room and the shutdown of all restaurants and bars. When our tasting room could no longer provide the dine-in experience and made the switch to curbside only, we pivoted to a whole new platform for providing service. With most of our wholesale accounts being bars and restaurants, we suffered a massive cut-back in income when they also moved to curbside. To combat these trying times we have linked up with another awesome local company who has begun sharing our production space. Check out the Hopped Seltzer Company if you haven't yet! We made the connection with Morning Fresh Dairy Company and added our kombucha to their home delivery routes, which is a safe and easy way to get our kombucha delivered directly to your door. We are also listed on the Visit Fort Collins Marketplace and use many other local delivery services.
The number one asset that is helping us during this time is collaboration. Working with our neighbors, friends, and community to help one another out. Together, we are all stronger.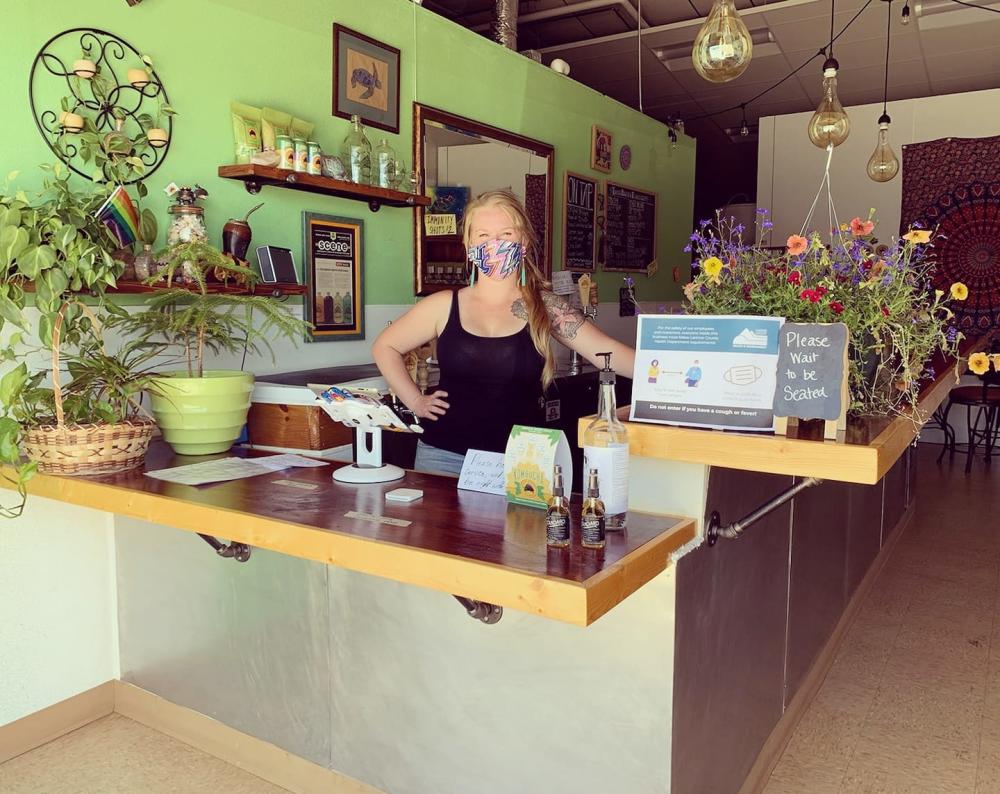 What do you love about the Fort Collins community?
It is an amazing place to be! We have found some of our best and lifelong friends through this community. We support one another when we are up and when we are down. Fort Collins is full of passionate people who care about shopping locally and supporting small businesses. We are lucky enough to live in a town that cares about health and wellness. Fort Collins is also quirky and progressive enough to accept our uniqueness and is always up to try our latest experiment!
What is your message to the Fort Collins community?
We have your back! You have continually supported our small business since the start and we want to support you and your health! We would never have come this far without the support of our awesome, open-minded, health-focused community! Every person who has ever bought one of our products has helped build the staircase that led us to where we are today. Despite all the challenges this year has brought and whatever chaos the future brings, we will never stop doing everything in our power to provide our community with healthy products that will help them feel better from the inside out!
Want to buy some of their Kombucha? Visit the

Turtle Mountain Fermentery
Address: 513 N Link Ln, Unit C, Fort Collins, CO 80524
Phone: (720) 446-6170
Curbside Pickup: Wednesday 3-6pm / Saturday 11am-3pm
Website: www.TurtleMountainFermentery.com
Instagram: @turtlemountainkombucha
Facebook: @turtlemountaintea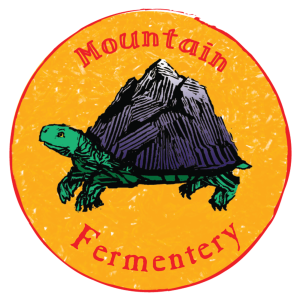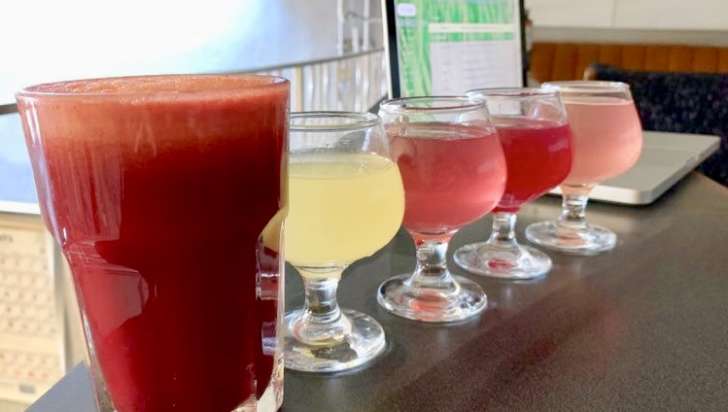 Turtle Mountain Fermentery
Turtle Mountain Fermentery is a kombucha brewery and taproom featuring seven rotating taps. We ferment our own sauerkrauts and kimchi in-house, which we also offer tastings of. We have a non-alcoholic bar vibe that is a great pit stop on your brewery...
Read More