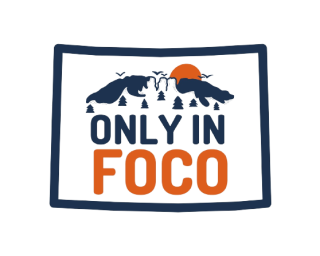 "Come in and grab a coffee, a latte, or some food. Come say hi. Hold doors open for people. Wave at others and smile when you walk by. These are the things that occurred to us years ago when we first arrived in Fort Collins. Keep that vibe going." - Amy Snider, Owner of Cups Community Coffee

What makes  Cups Community Coffee  "Cups Community Coffee"?
As a family-owned independent café, we focus intensely on the quality of our drinks, our food, and our atmosphere. But what really stands out are the relationships we foster with the neighbors and visitors that come into our shop. I love meeting people, learning their stories and backgrounds, and connecting.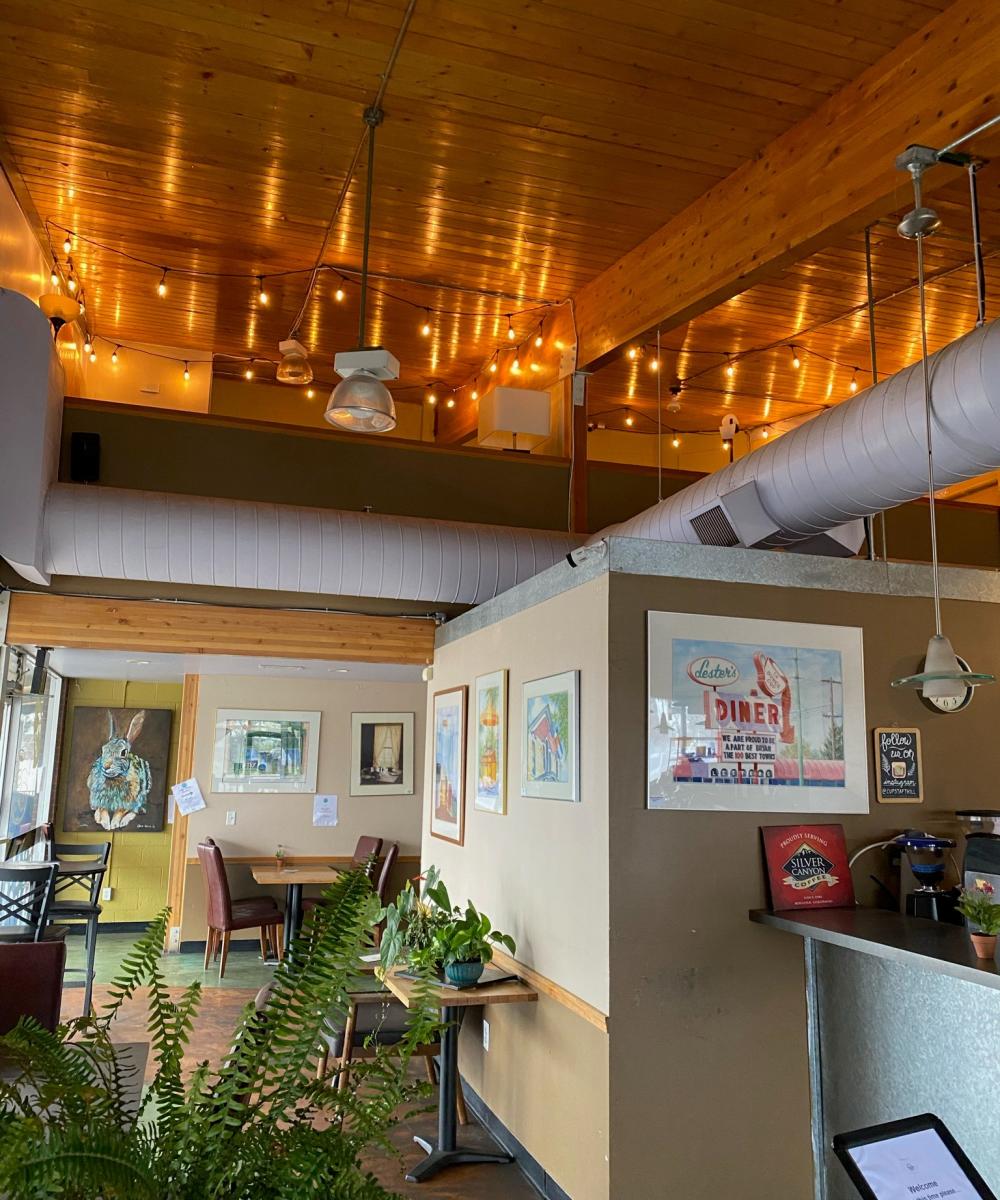 Why should people visit Cups Community Coffee?
First, the lattes. We have the perfect recipes – with that perfect espresso blend, not too sweet, with the just-right coffee punch. Second, but many would argue is the first, the food. We have tasty and hardy breakfast and lunch sandwiches and quite a few savory snacks. Third, the atmosphere is fantastic – we love our visitors and you will feel that.
Describe the perfect visitor experience for somebody visiting Cups Community Coffee.
Come in for a visit with a friend, order a couple of our special lattes (or chai, tea, boba) and sit in our cozy shop or outside on the patio for a chat and laugh.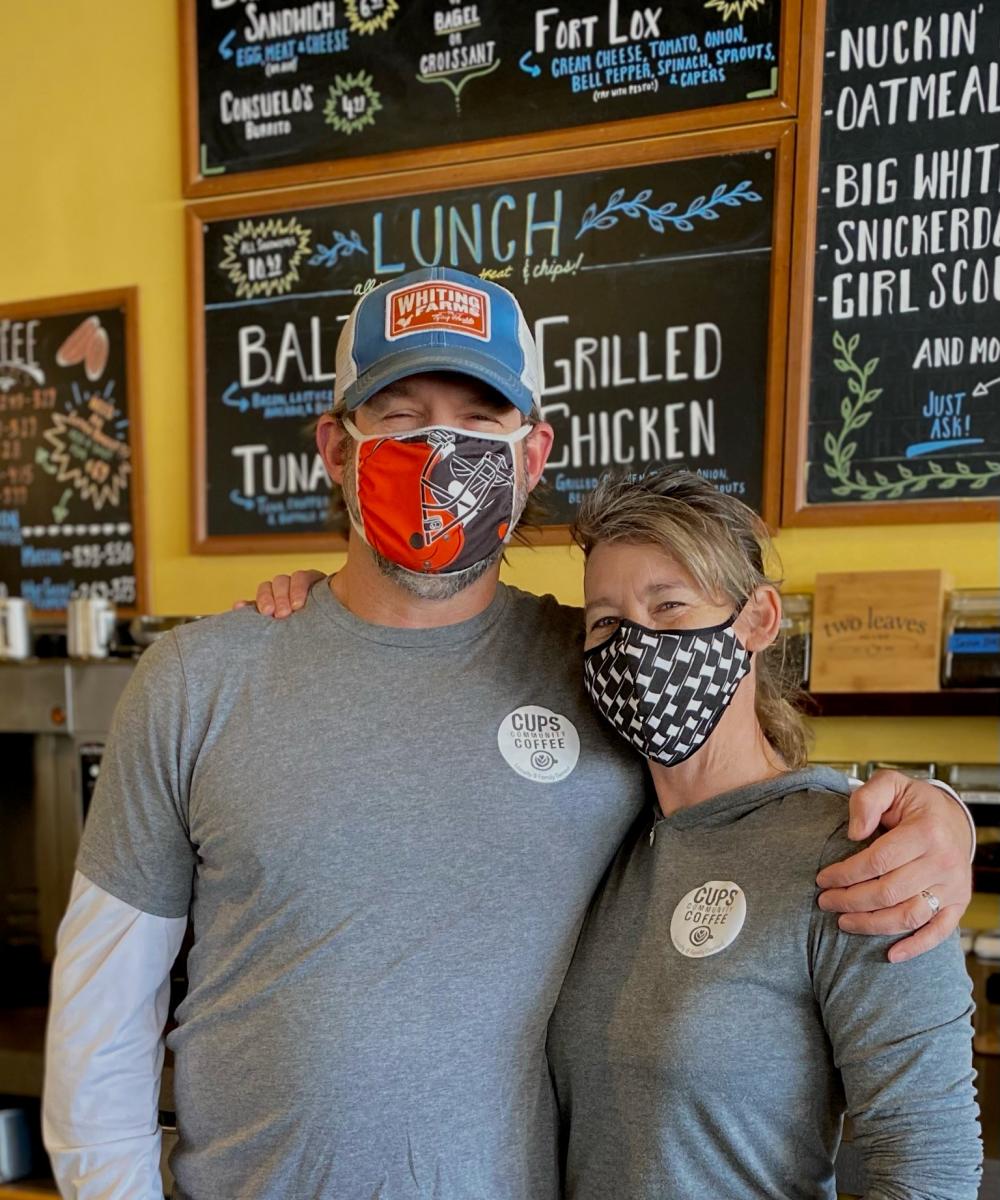 What is the story behind how you started Cups Community Coffee?
I have been a community-oriented person since we moved into the neighborhood in the mid-90's. My husband and I have been customers of this shop since it began as the original Mugs in 2002, and in a career-shift period in 2019 I was presented with this opportunity and I took it. It has been one of the best decisions of my life.
I wanted to make sure I add a shout-out to my staff (which includes my two kids as well). My kids, Jackson (17) and Summer (14), have been a HUGE help from the very start of the business and especially during the COVID time-frame. Our staff feels like an extended family. They make me smile every time I come in.
What is your background? Tell us  about yourself  leading up to this point in your life. 
My background is in community outreach primarily through the sport of soccer. I ran a women's semi-pro soccer franchise for 20 years (Fort Collins Force), managed a youth soccer club for more than a decade (Storm Academy Fort Collins, which later became Rapids Youth Fort Collins), and co-founded the Colorado division of Soccer Without Borders (a soccer outreach program for immigrant and refugee youth.) So, I have a pretty solid work ethic as well as an ability to bootstrap and fundraise. These traits come in handy in small business ownership and especially the coffee business which has a very narrow margin. I've never been one to focus much on profit, more on making a living in something I love while making others happy in the process. Interestingly, I was not a coffee drinker when I bought the shop! (I always came in for the iced chai- best in town!). But I always tried it (coffee) every few years since my husband loves it and he had a dream of drinking coffee together as we grew old. I surprised him with the ultimate gift- not only am I a coffee drinker now but I am also a coffee shop owner!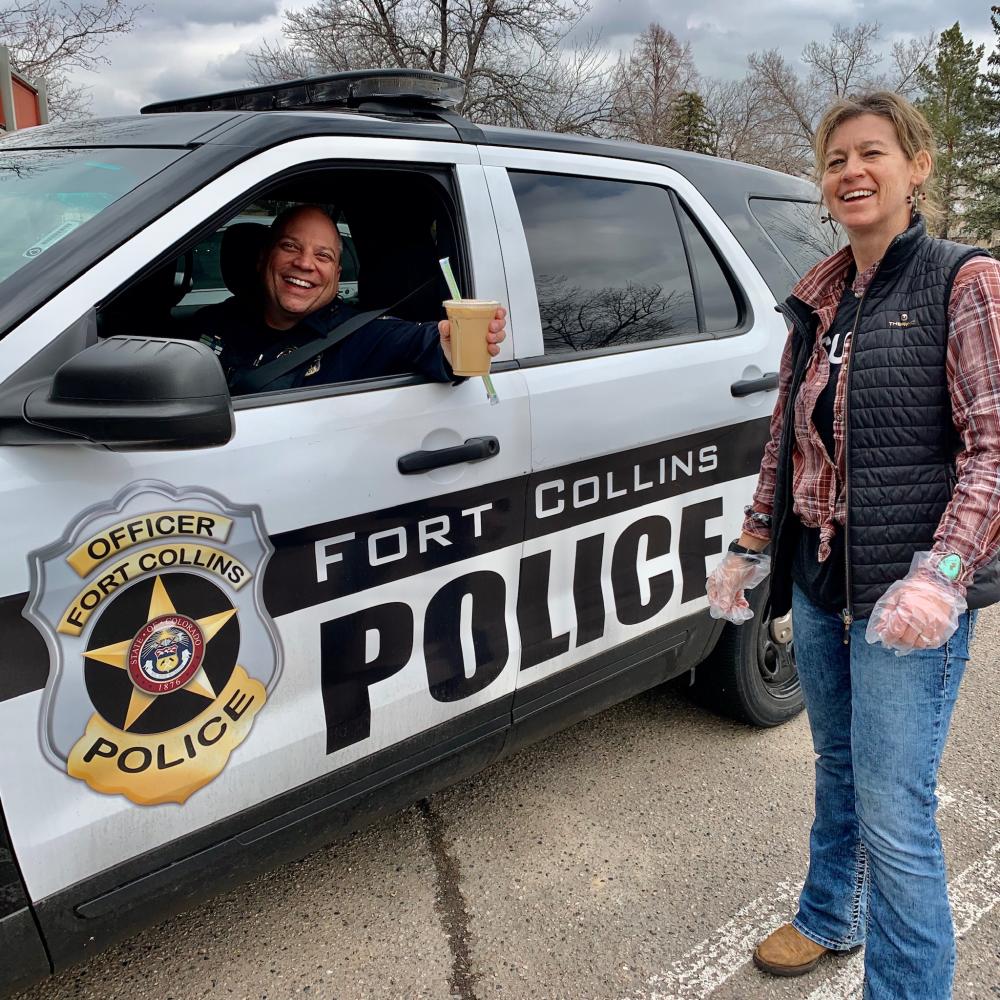 What challenges has  your businesses had to overcome in relation to COVID-19? When presented with these challenges, how did your business remain resilient through these trying times?
This Covid situation has been rough on the business-side and on the personal-side. When things started shutting down last spring, I was getting really stressed. Fortunately, my husband along with family and friends stepped in and planted the seeds for some out-of-the-box thinking on how to keep the business moving along. We decided to focus on lifting up others. We started the #cUPLIFT program, which is designed to encourage others to support us in supporting first-responders and other people in our community that deserve a boost. The program has allowed us to give free coffee and goodies to over 1,200 people over the past 12 months. Recently, we focused on a "cUPLIFT for Educators", where we gave free lattes to staff at local schools. It has and continues to be a very positive thing to focus on in a time when normal business is not normal.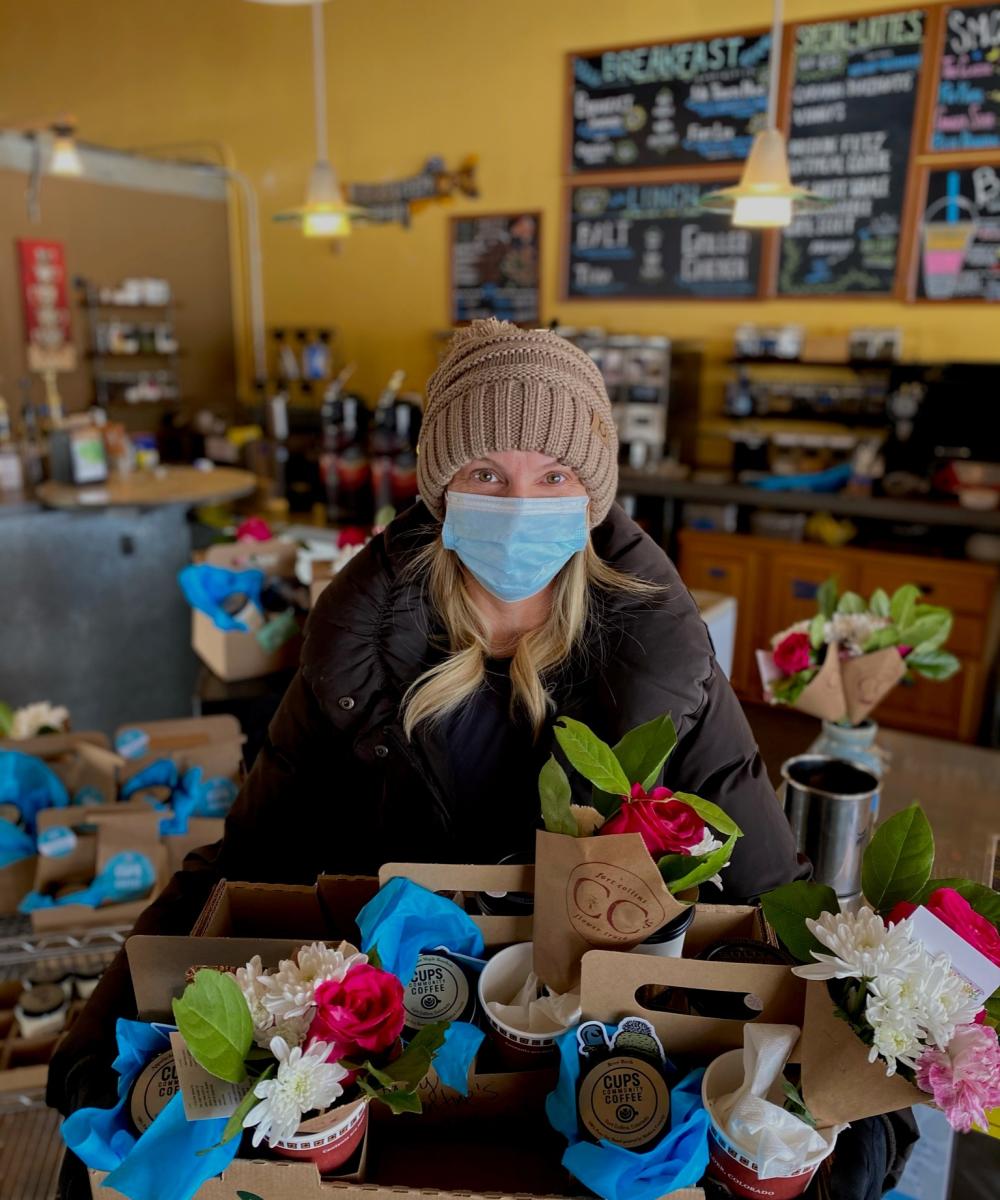 What do you love about the Fort Collins community?
Just prior to living in Fort Collins we lived briefly in Jackson, WY. Everyone we discussed Fort Collins with said the same thing – everyone is so nice. We moved here and immediately experienced the same thing. The town has grown considerably since then, but the core of why we moved here remains. The city is filled with people of so many good qualities, and we get to see this every day. We have customers who are business owners, restaurant owners, CSU professors, school teachers, students, and on and on. I love meeting everyone and I love the positivity of this city.
What is your message to the Fort Collins community?
Come in and grab a coffee, a latte, or some food. Come say hi. Hold doors open for people. Wave at others and smile when you walk by. These are the things that occurred to us years ago when we first arrived. Keep that vibe going.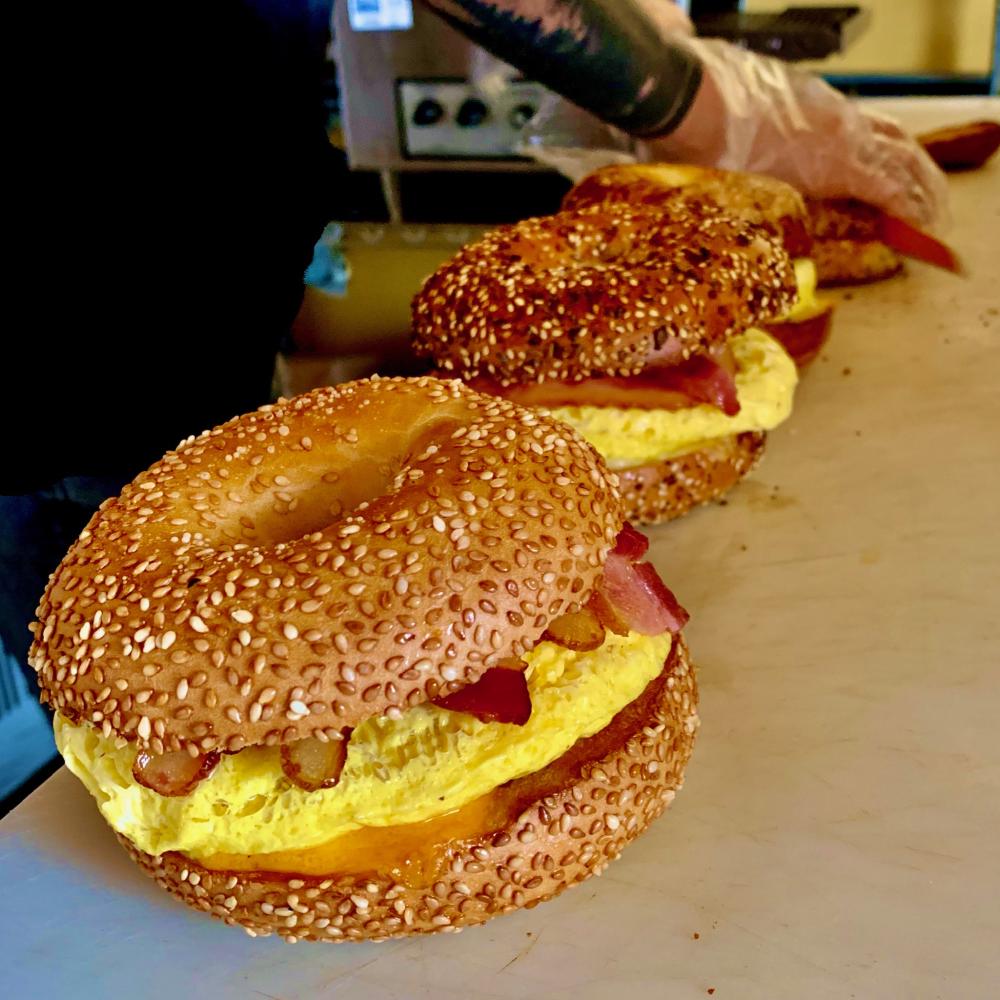 Cups Community Coffee
Address: 1033 South Taft Hill, Fort Collins, CO 80521
Phone: (970) 482-2377
Hours of Operation: 7 am-3 pm (check google listing for updated hours)
Website: https://cupscoffee.business.site/
Instagram: @cupstafthill
Facebook: @CupsCommunityCoffee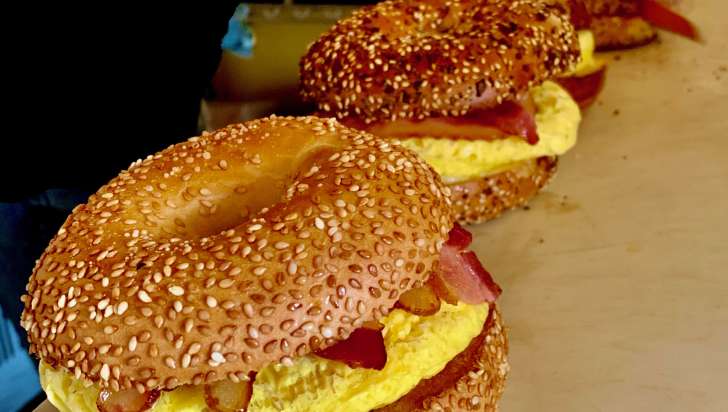 Cups Community Coffee
Cups Community Coffee is one of the longest-running independent local cafes in Northern Colorado. Our quaint shop collaborates with the local community to provide excellent quality coffee, tea, and both made-to-order and grab-n-go breakfast and lunch...
Read More