November is chock full of live music and fun events in Fort Collins. Here are just some of the live shows and in-person events slated for this month. Get out your calendar and pencil in some fun.  
Eat your way through downtown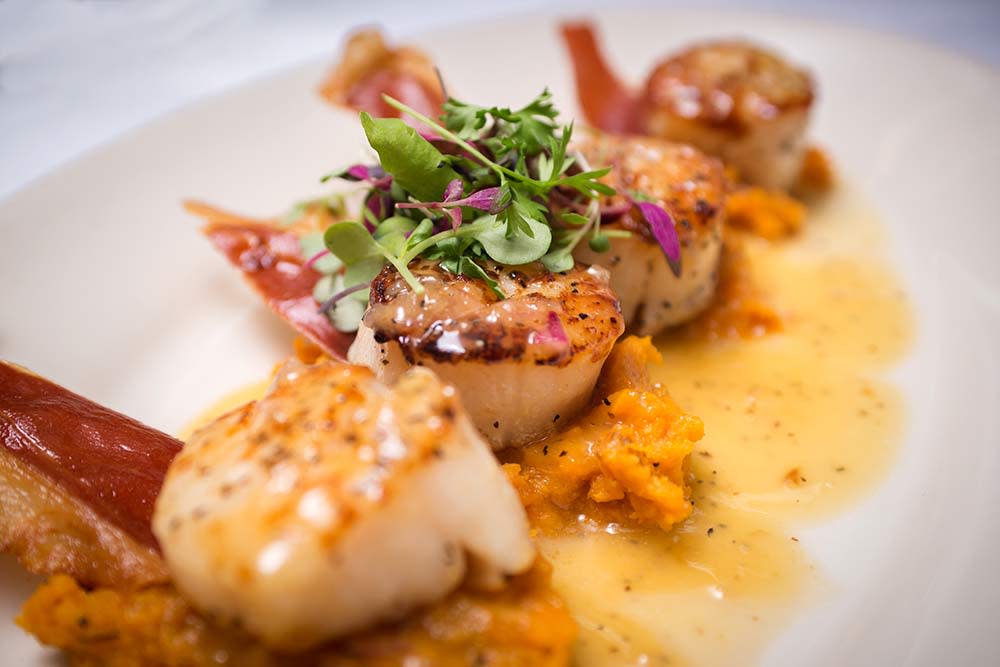 Downtown Fort Collins hosts Restaurant Week from Nov. 5-14. Savor creative menu specials from 30 establishments ranging from restaurants like Union Bar and Soda Fountain and Jay's Bistro to distilleries/cideries/breweries like Coppermuse, Locust Cider, and Coopersmith Brewing. Dessert is even covered with special offerings from Walrus Ice Cream.  
Downtown Holiday Lighting Ceremony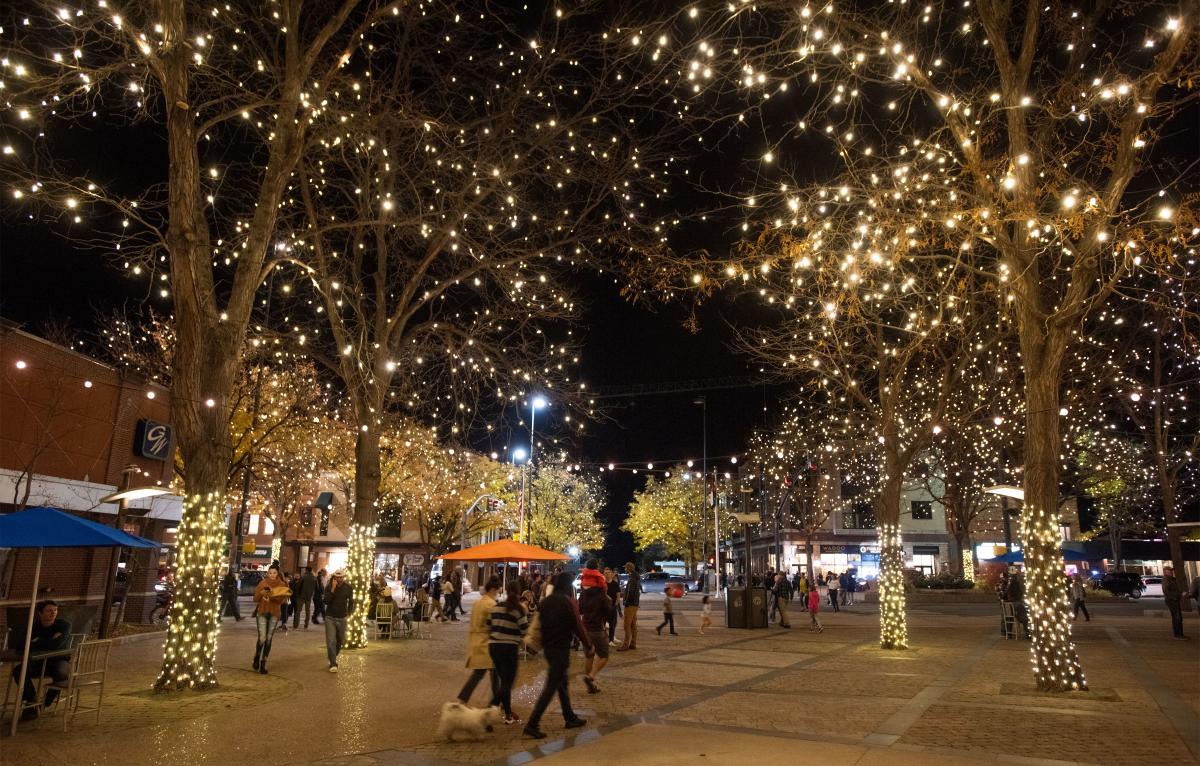 Downtown Fort Collins lights up for the season on Nov. 5. Visit Old Town Square for the lighting ceremony from 5:30-7 p.m. The lights are expected to turn on after a short countdown at 6 p.m. Every night from the first week in November through Valentine's Day, the lights will be turned on in Old Town Fort Collins. Twenty-two block-faces of downtown are illuminated with thousands of strands of lights in alleyways, along sidewalks, and within tree-tops. The impressive display of low-energy and sustainable LED lights can be enjoyed anywhere along College Avenue, the northern boundary of Laporte Avenue, and continuing south to Magnolia Street. Trees will be lit along Walnut Street, Linden Street, Pine Street, Old Town Square, Oak Street Plaza, and Mountain Avenue as well.
Rhythms at the Rat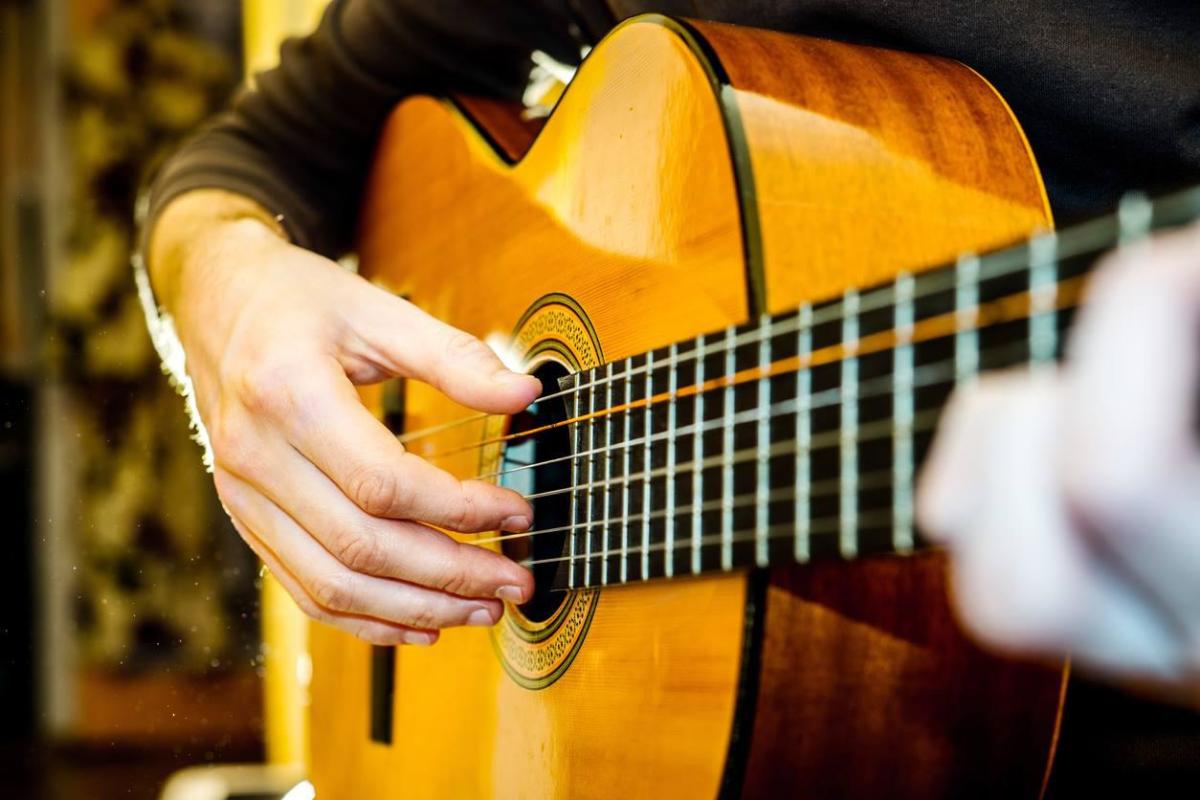 Magic Rat, located in Old Firehouse Alley adjacent to The Elizabeth Hotel in Old Town, offers swinging sounds on tap weekly, from big-name artists to local late-night jam sessions. Taylor Shae is slated for Nov. 5 at 8 p.m.; Clay Rose performs Nov. 6 at 8 p.m.; Poudre Valley Playboys is Nov. 11 at 7 p.m.; Crescent City Connection is Nov. 12 at 8 p.m.; Big Brooklyn performs Nov. 13 at 8 p.m.; Zoe Berman is Nov,. 18; Dan Rodriguez is on Nov. 19; and DJ Calvin spins on Nov. 20. Check the calendar for shows taking place later in the month.
Laugh Out Loud
This spring, Fort Collins' first comedy club in 30 years, The Comedy Fort, launched in the former Old Town music venue Hodi's Half Note. Ever since the club has been bringing a solid string of funnymen and women to town. This month, catch comedian Mitch Fatel for back-to-back nights on Nov. 5 and 6. Learn the basics of the craft at Improv 101 on Nov. 8, 15, and 22 this month. The six-week course culminates in a class showcase on the main stage at the Fort. Other notable shows this month include Emma Willmann on Nov. 12 and 13; Adam Clayton-Holland performing Happy Place on Nov. 17; Jon Dore on Nov. 19 and 20; The Grawlix on Nov. 26; and  BlueStocking Burlesque on Nov. 27.  Check the website for tickets and additional acts. Guests are required to show either proof of COVID-19 vaccination or a negative Covid test within 72 hours of check-in to attend shows.
Live on the Lanes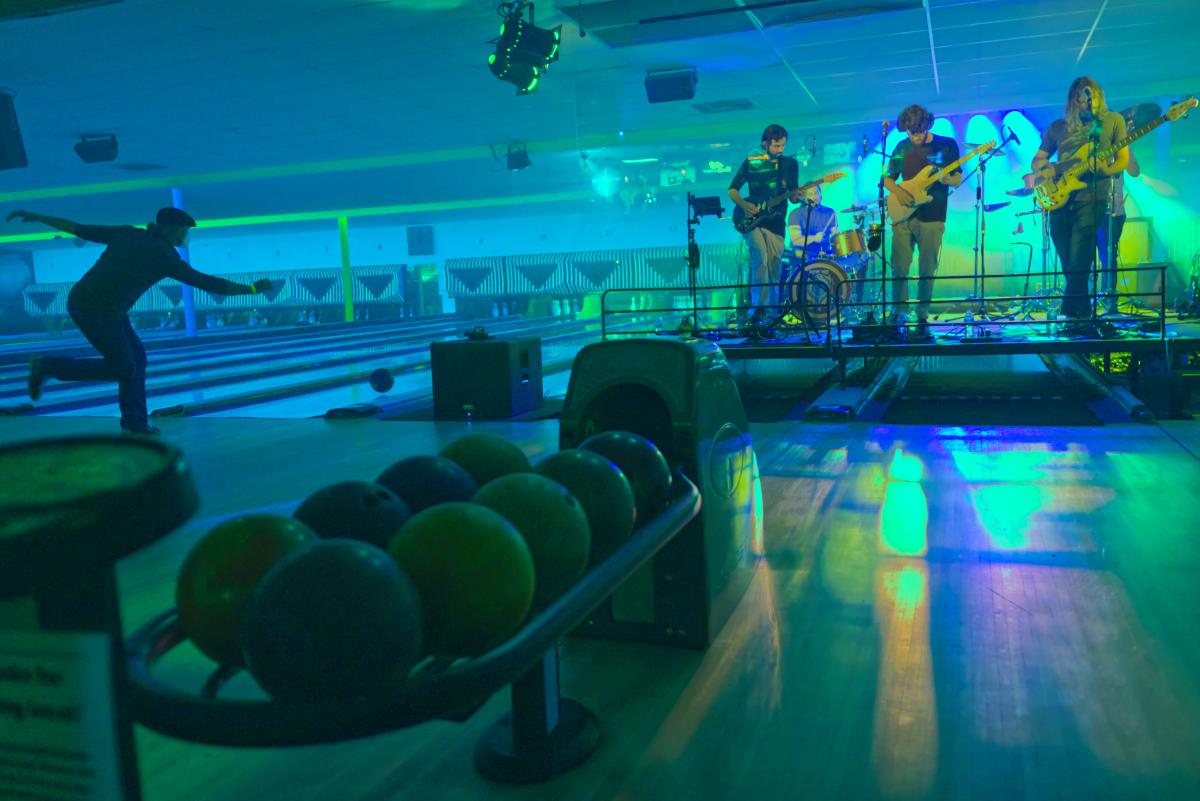 Chipper's Lanes hosts Live on the Lanes, weekly concerts sponsored by Mishawaka Amphitheatre. See JD Simo & GA-20 perform Nov. 5; Slow Caves with the Sickly Hecks and DEBR4H on Nov. 6; DJ Williams Shots Fired on Nov. 12;  Steely Dead on Nov. 13; Pink Fuzz with the Crooked Rugs on Nov. 19; Marcus Rezak's Truth in Sound with Jason Hann on Nov. 20; and Workingman's Wednesdays with Tumbledown Shack on Dec. 1. Details here. Ticket reservations are required.
Swingin' Songs at the Sundance
Along with dance lessons, karaoke, open mic nights and family nights, Sundance Steakhouse & Saloon hosts live acoustic performances every Friday and Saturday nights. This month, catch Cody Cozz on Nov. 6, Ken Earl & Shamless on Nov. 12 and 13; and be sure to put Honky Tonk Christmas on your calendar for Dec. 3 (tickets available soon).
Rock out at The Aggie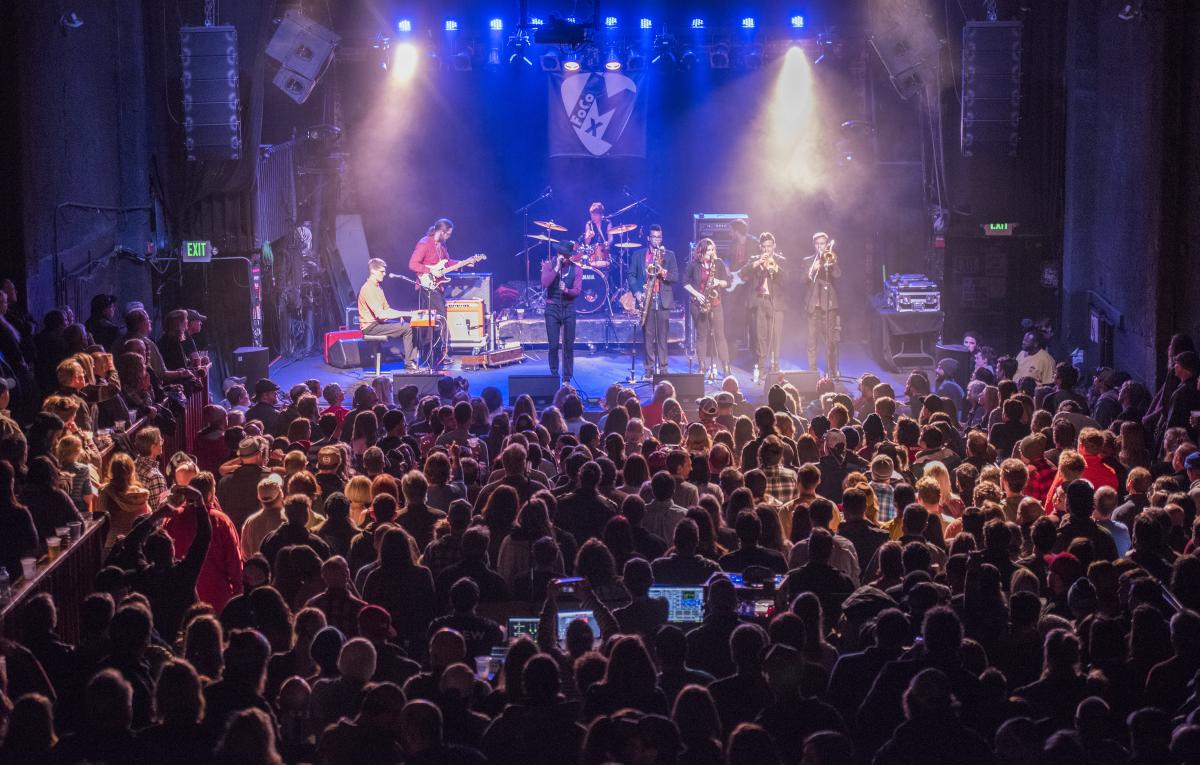 The historic Aggie Theatre, a live music institution in Fort Collins for over 100 years, boasts a solid fall lineup. Highlights this month include: Boy Pablo with Sofia Valdes and People in General perform Nov. 5; Post Animal with Reptaliens and Satellite Pilot perform Nov. 7; see Ley Line with Sarah Slaton & TheGreat Perhaps on Nov. 11; HE$H performs The World Is Yours Tour on Nov. 12; Boy Named Banjo performs with Stillhouse Junkies Nov. 16; The Lil Smokies performs with Banshee Tree on Nov. 18; Heartless Bastards plays with Valley Queen on Nov. 19; Dirt Monkey performs with Digital Ethos and Sippy on Nov. 23; Gasoline Lollipops with Foxfeather is set for Nov. 26. Reserve tickets online in advance. Proof of vaccination required.
Amazing music at Washington's
Washington's, a historic, 900-person venue in Old Town Fort Collins, hosts some big names this month and next. The Marshall Tucker Band performs on Nov. 4; That Eighties Band on Nov. 5; Anderson East on Nov. 6; Brett Dennen on Nov. 19; An Evening with Yonder Mountain String Band on Nov. 20; An Evening with Big Head Todd & The Monsters on Nov. 26; and looking ahead to Dec., Dawes will perform on Dec. 1 and An Evening with Leftover Salmon will take place Dec. 3 and 4.  Proof of vaccination or negative COVID test required for entry.
Intimate shows at The Armory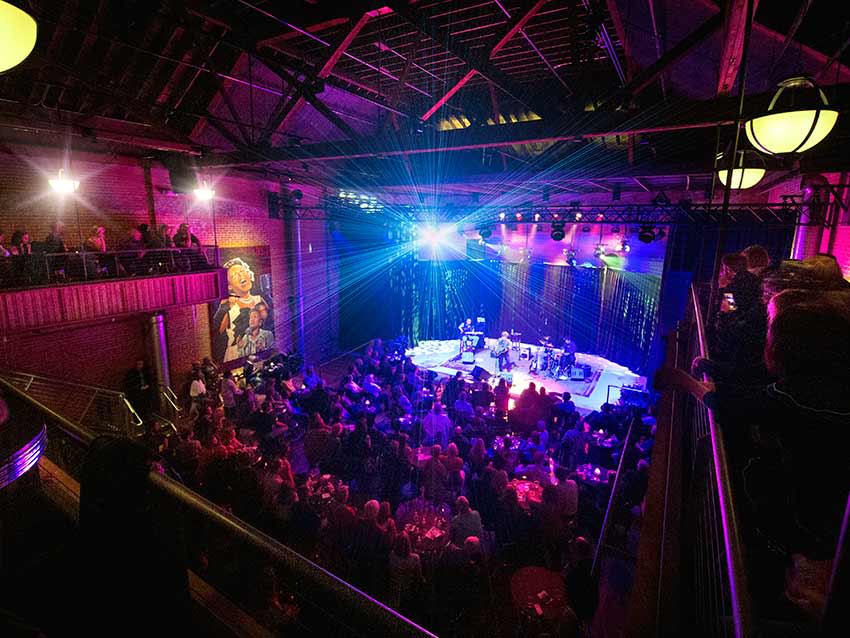 The Armory (sister venue to Washington's) hosts nationally known musicians in an intimate 200-capacity (seated) listening room. Tickets are available for Arlo McKinley is Dec. 16. Proof of vaccination or negative COVID test required for entry.
Music and Dance at the Lincoln Center (and Outdoors Around Town)
The Lincoln Center has upcoming shows to get excited about this fall. Warren Miller's "Winter Starts Now" is Nov. 5; the Fort Collins Symphony performs "Reflections: The Emotions of Music" on Nov. 6-14; "Cats" is Nov. 11-13; Johnsmith and Dan Sebranek is Nov. 21; Face Vocal Band performs "Christmas Connection" Nov. 26; and looking ahead to December, the 40th annual The Nutcracker is Dec. 3-5. Learn about details and requirements for each specific show at lctix.com.