November is upon us, and this month's calendar is filled with events that will put you in the holiday spirit as well as live music nearly every night of the week. Here's a look at just some of what's on tap for the month ahead. For a full listing of events taking place in Fort Collins this month, visit our online event calendar.
Get Into the Holiday Spirit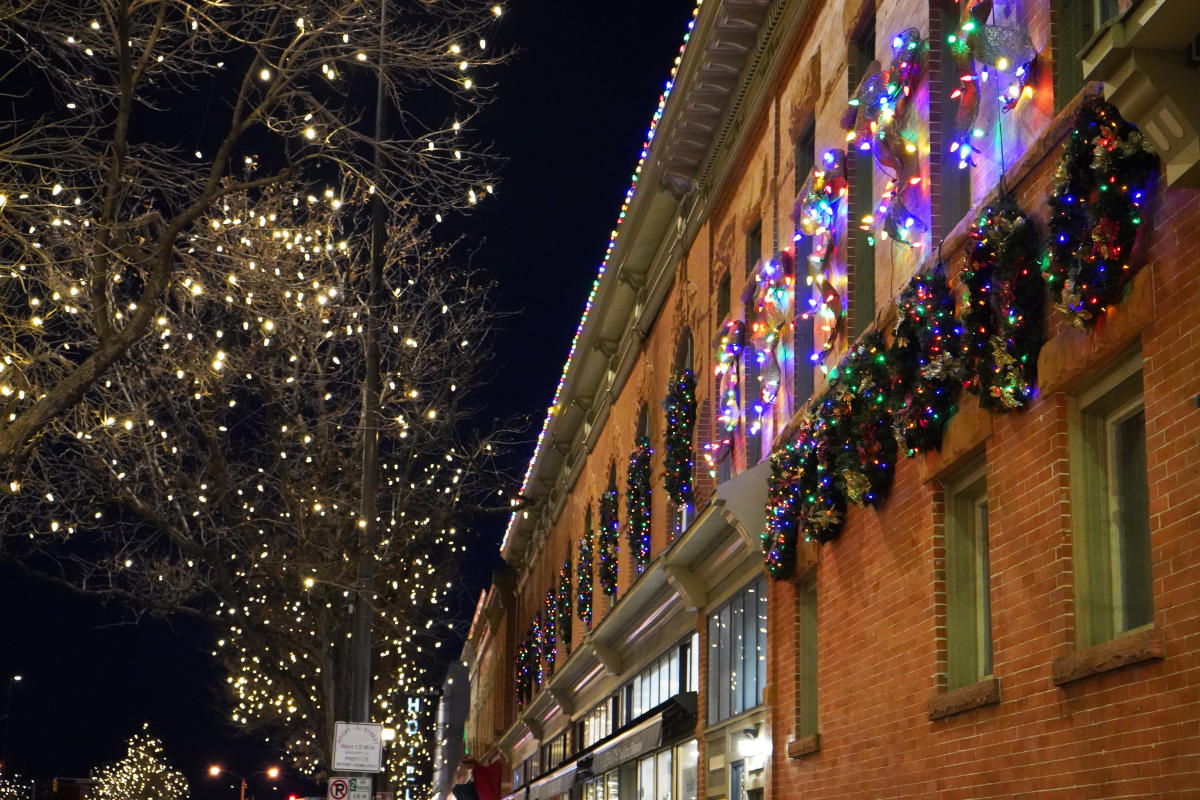 See 22 blocks of downtown illuminated with thousands of strands of lights in alleyways, along sidewalks, and within treetops in Downtown Fort Collins. The impressive display of low-energy and sustainable LED lights can be enjoyed anywhere along College Avenue, the northern boundary of Laporte Avenue, and continuing south to Magnolia Street. Trees will be lit along Walnut Street, Linden Street, Pine Street, Old Town Square, Oak Street Plaza, and Mountain Avenue as well. Lights will remain on until February 2023!
Turkey trot
The Fort Collins Thanksgiving Day Run, Northern Colorado's largest four-mile event, returns on Thursday, Nov. 24. The race starts at 9 a.m. Register by Nov. 20. No registration is required for the free kids run that begins at Oak Street Plaza and Mason Street.  The Fort Collins Thanksgiving Day run has partnered with RamStrength. RamStrength supports local cancer survivors by providing financial assistance for basic needs, scholarships, programs, and services.
Performing Arts: Theater & Live Shows
November Shows at The Lincoln Center. Learn about details and requirements for each specific show at lctix.com.
Nov. 10: National Geographic Live: Social By Nature
Chimpanzees, wolves and gorillas are among the most charismatic of the mammals we know. We identify with them as species, groups and even as named individuals. They're also under threat. Join biologist-turned-photographer Ronan Donovan as he talks about his work in documenting these animals and what we, as fellow social mammals, can learn from them.
Nov. 11: Warren Miller 73rd Daymaker
Outpost Sunsport presents the 73rd Warren Miller film "Daymaker" for one night only. Join us as Daymaker will replace the mountains in your mind with ones that free your mind.
Nov. 13: Flor de Toloache
Latin Grammy®-winning, all-female group, Flor de Toloache mixes tradition and innovation, breaking boundaries with their edgy, versatile and fresh take on traditional Latin American music. Their diverse ethnicities and musical backgrounds transcend culture and gender by forging new paths. The group has graced international stages from Mexico to Japan and has extensively toured the USA and Latin America. Having released three studio albums to date, the talented New Yorker ensemble recently released "Florecita Rock-ERA."
Nov. 18-20: Elf The Musical
Fort Collins Children's Theatre presents Elf The Musical, a holiday musical tradition. Buddy, a young orphan, mistakenly crawls into Santa's bag of gifts and is transported to the North Pole. The would-be elf is raised, unaware that he is a human until his enormous size and poor toy-making abilities cause him to face the truth. With Santa's permission, Buddy embarks on a journey to New York City to find his birth father and discover his true identity. This modern-day holiday classic is sure to make everyone embrace their inner elf. After all, the best way to spread Christmas Cheer is singing loud for all to hear.
Nov. 25: Merry & Bright
Face is back again at The Lincoln Center for their special Black Friday holiday concert! Start the holiday season with some cheer and bring the whole family to enjoy Face's special brand of all-vocal rock. Rock holiday tunes with no instruments? Come see it to believe it. It'll put the "egg" in your "nog" and get you ready for the holiday season. Happy Holidays from Face!
Lyric Cinema Presents Sawyer Fredericks: Winner of The Voice Season 8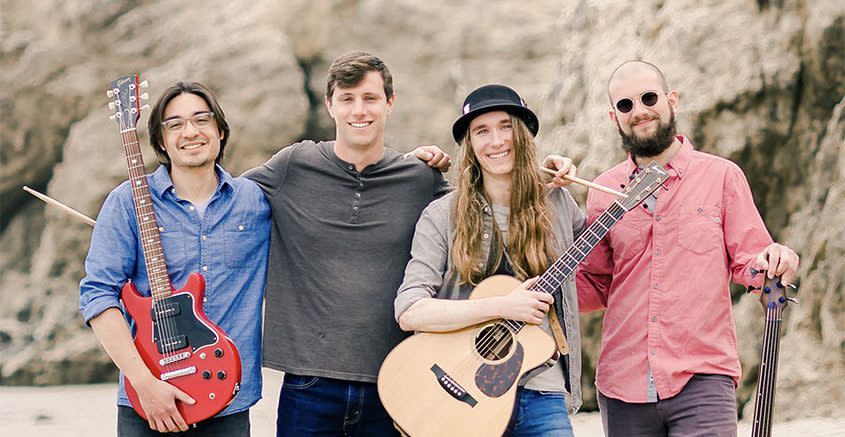 Friday, November 18th
6:00PM
$22 advance/$27 day of show
$50 VIP: includes ticket, meet & greet, early entry, reserved seating and an item of merch.
Americana singer-songwriter, Sawyer Fredericks, hailing from his family farm in central New York State, cut his teeth at the age of 13, playing local farmers markets, open mics, and iconic New York venues like Caffe Lena, the Towne Crier Cafe, and The Bitter End.  He quickly won over broad audiences with his genuine delivery and unique arrangements of classic songs, going on to win season 8 of NBC's The Voice.
Live on the Lanes at 830 North
This month at 830 North, catch indie rock bands Ash Redhorse & the Midnight Suns, The Ephinjis, North by North, and King Crawdad on Nov. 4. The Royal RumBOWL, featuring 16 bands, a costume contest and food/coat drive is slated for Nov. 6. Blast N Bowl featuring Grim Keifer, Mr. Fredo, Chris Cart3r, 4:32am, imaage and more is set for Nov. 9. Bluegrass band Pert Near Sandstone performs Nov 10 with Morsel. Folk/bluegrass band The Brothers Comatose with Arkansauce performs on Nov. 11. Tep No, a dance/electronic band, performs on Nov. 12. Catch rockers Desmond Jones with Rado on Nov. 17. Meanwhile, The Doors Jam is set for Nov. 18. A slew of metal bands, including Oak Ash & Thorn, We Are William, Red Gremlin, and Losing Ground, perform on Nov. 19. See the full calendar of concerts and events here. 
Rock out at The Aggie
The historic Aggie Theatre, a live music institution in Fort Collins for over 100 years, boasts a jam-packed November lineup. The Milk Carton Kids with Katie Pruitt perform on Nov. 2. Spafford performs with Squeaky Feet on Nov. 4. Muskateer Gripweed is slated for Nov. 5. The Greeting Committee is slated for Nov. 6. Catch The White Buffalo on stage Nov. 8. See Langhorne Slim on Nov. 11. King Buffalo performs Nov. 12. The Uplift Allstars is Nov. 13, featuring handpicked songwriters and youth musicians. Jessica Audiffred is Nov. 17. Plasma Canvas takes the stage Nov. 18. Catch Turnover on Nov. 19. Michael Jennings & The Honest Truth is slated for Nov. 26. Visit the calendar for details.
Tunes at Washington's
Washington's, a historic, 900-person venue in Old Town Fort Collins, hosts Shovels & Rope on Nov. 1. Euforquestra performs on Nov. 4. Catch the Bodeans on Nov. 5.  Kevin Morby is slated for Nov. 6 while An Evening with Leo Kottke takes place on Nov. 8. Noah Kahan: The Stick Season Tour is Nov. 11 while Guster performs on Nov. 12. Big Head Todd & The Monsters performs two nights – on Nov. 25 and 26.
Intimate shows at The Armory
The Armory (sister venue to Washington's) hosts nationally known musicians in an intimate 200-capacity (seated) listening room. Tickets are available for The Heavy Heavy on Nov. 3. An Evening with Victor Wooten featuring Steve Bailey and Derico Watson Bass Extremes is Nov. 17. Penny & Sparrow will perform on Nov. 19.
Live Comedy at The Comedy Fort
Hosting regular open mic nights, nationally renowned comedians, and burlesque shows, The Comedy Fort is Fort Collins's only comedy club and home to events all month long that you can find here. Highlights this month include Carmen Morales perform Nov. 4 and 5. The Comedy Fort Benefit for Animal Friends Alliance is slated for Nov. 9. Catch funnyman Tom Thakkar on Nov. 11 and 12. The following weekend, on Adam Clayton-Holland returns to the stage Nov. 18 and 19.
Rhythms at the Rat
Magic Rat, located in Old Firehouse Alley adjacent to The Elizabeth Hotel in Old Town, offers swinging sounds on tap weekly, from big-name artists to local late-night jam sessions. JK Halvorsen kicks off the month on Nov. 3. A Songwriter in the Round event with Bonnie & Taylor Sims and Sturtz is Nov. 4. Ali McGuirk takes the stage on Nov. 5. Songwriters in the Round returns on Nov. 9 with Liz Barnez and Saja Butler. Eli Rey performs on Nov. 10. Crescent City Connection is set for Nov. 11. Two Faces West performs Nov. 12. Graham Good is set for Nov. 16. Charlie White takes the stage on Nov. 17. Spencer Zweifel CD release show takes place on Nov. 18. Rolling Harvest is set for Nov. 19. Catch the Ryan Benthall Trio on Nov. 25. West Side Joe & The Men of Soul close out the month on Nov. 26. Check the calendar for all the details.
Swingin' Songs at the Sundance
Along with dance lessons, karaoke, open mic nights and family nights, Sundance Steakhouse & Saloon hosts live acoustic performances. This month, catch Adam Calhoun & The Country Rap Tour at 7 p.m. on Nov. 3. And Carter Winter returns to the venue on Nov. 16.