The new year brings new events, happenings, and live entertainment to Fort Collins. We can't think of a better way to ring in 2022.
January Highlights
Extend the Happiness of the Holidays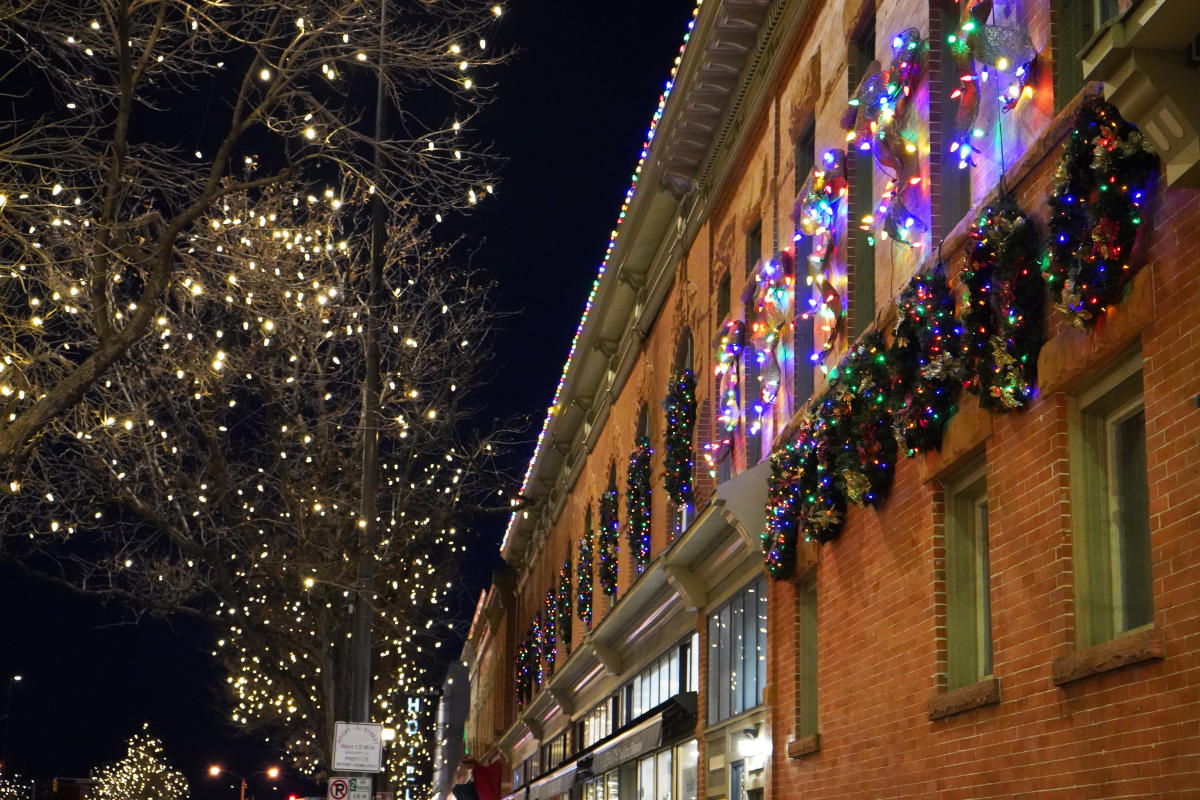 If you're not yet ready to let go of the holiday high, head to Downtown Fort Collins for twinkling lights and some extended holiday spirit. Every night through Valentine's Day, the lights will be turned on in Old Town Fort Collins. Twenty-two blocks of downtown are illuminated with thousands of strands of lights in alleyways, along sidewalks, and among tree-tops. The impressive display of low-energy and sustainable LED lights can be enjoyed anywhere along College Avenue, the northern boundary of Laporte Avenue, and continuing south to Magnolia Street. Trees are lit along Walnut Street, Linden Street, Pine Street, Old Town Square, Oak Street Plaza, and Mountain Avenue as well.
January shows at the Lincoln Center
Exceptional entertainment at the Lincoln Center continues into the new year. Catch Waitress Jan. 6 – 8. Also on Jan. 8, Magician Hayden Childress awes with "Rare Magic, Well Done." Kate Hamill's interpretation of Jane Austen's Sense and Sensibility plays from Jan. 15 – Feb. 12. Celebrate the beauty of dance on Jan. 19 with Come Alive, presented by the Brigham Young University Ballroom Dance Company. Explore the flooded freshwater caves of the Bahamas with Dr. Kenny Broad in a film presentation from National Geographic Live: Extreme Cave Diving on Jan. 20. Take the kids to see The Animated Orchestra with the Fort Collins Symphony on Jan. 23. And, finally, the end of the month with the debut of one of Europe's most distinctive choreographers, Harvé Koubi: Cie Harvé Koubi features "a highly physical, stunningly fluid work for an all-male troupe of dancers from North Africa and the Mediterranean basin" on Jan. 27. Learn about details and requirements for each specific show at lctix.com. Guests to The Lincoln Center (three years of age and older) must wear a mask regardless of vaccination status. Guests (over age five) also are required to show either proof of COVID-19 vaccination or a negative Covid test within 72 hours of check-in to attend shows (home tests are not accepted).
LIVE COMEDY
LOL All Night Long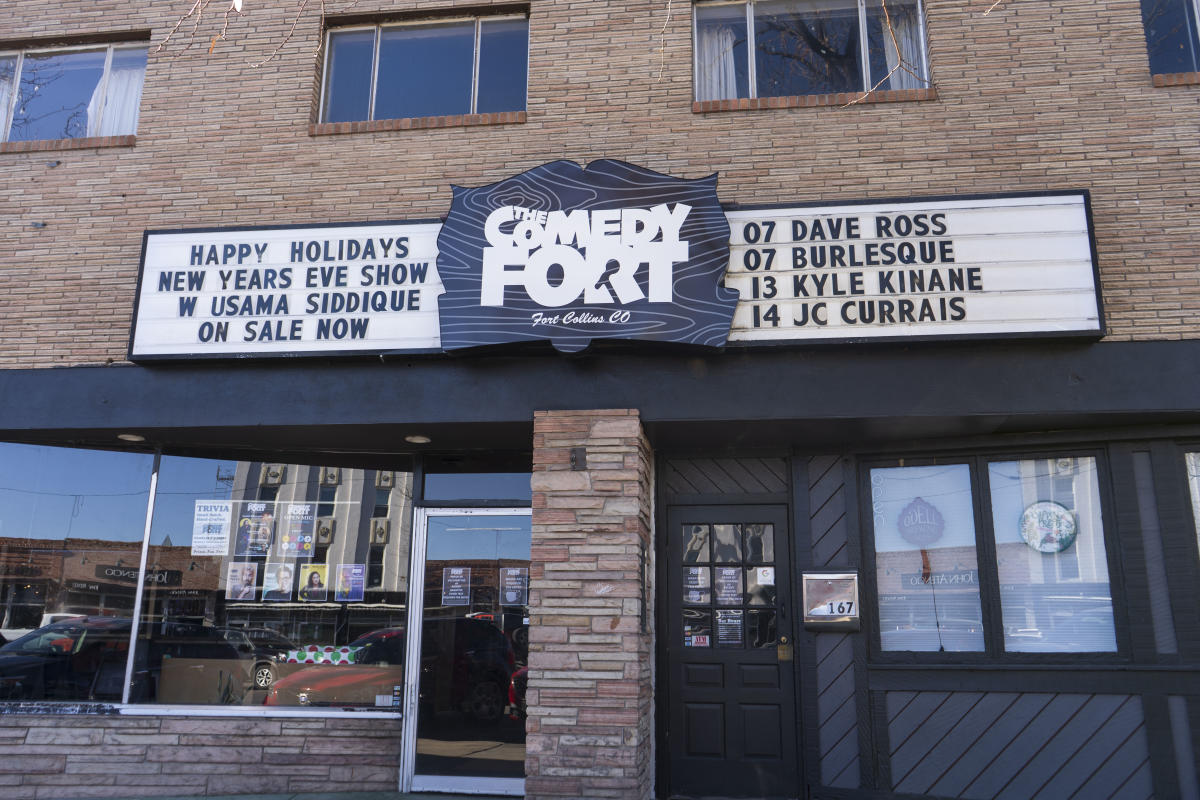 The January lineup at The Comedy Fort gets underway with Usama Siddiquee from America's Got Talent, Dec. 31 & Jan. 1. On Jan. 6 catch Christie Buchele: Album Preview, followed by Dave Ross, as seen on the Late Late Show with James Corden, Jan. 7 & 8. Bluestocking Burlesque takes the stage every First Friday from Jan. 7 – March 4. Catch trifecta Kyle Kinane from Comedy Central Jan. 13, JC Currais of Conan and Disney fame Jan. 14 & 15, and Chris Voth's Clean Comedy Show on Jan. 16. Nerd Roast is back on Jan. 19, followed by Sean Patton from Jan. 20 – 22. The month wraps with a special Album Taping with Mat Alano-Martin presented by Helium Records on Jan. 27, and Last Comic Standing funny woman Deanne Smith Jan. 28 – 29. Check the website for tickets and additional acts. Guests are required to show either proof of COVID-19 vaccination or a negative Covid test within 72 hours of check-in to attend shows.
LIVE MUSIC
Rhythms at the Rat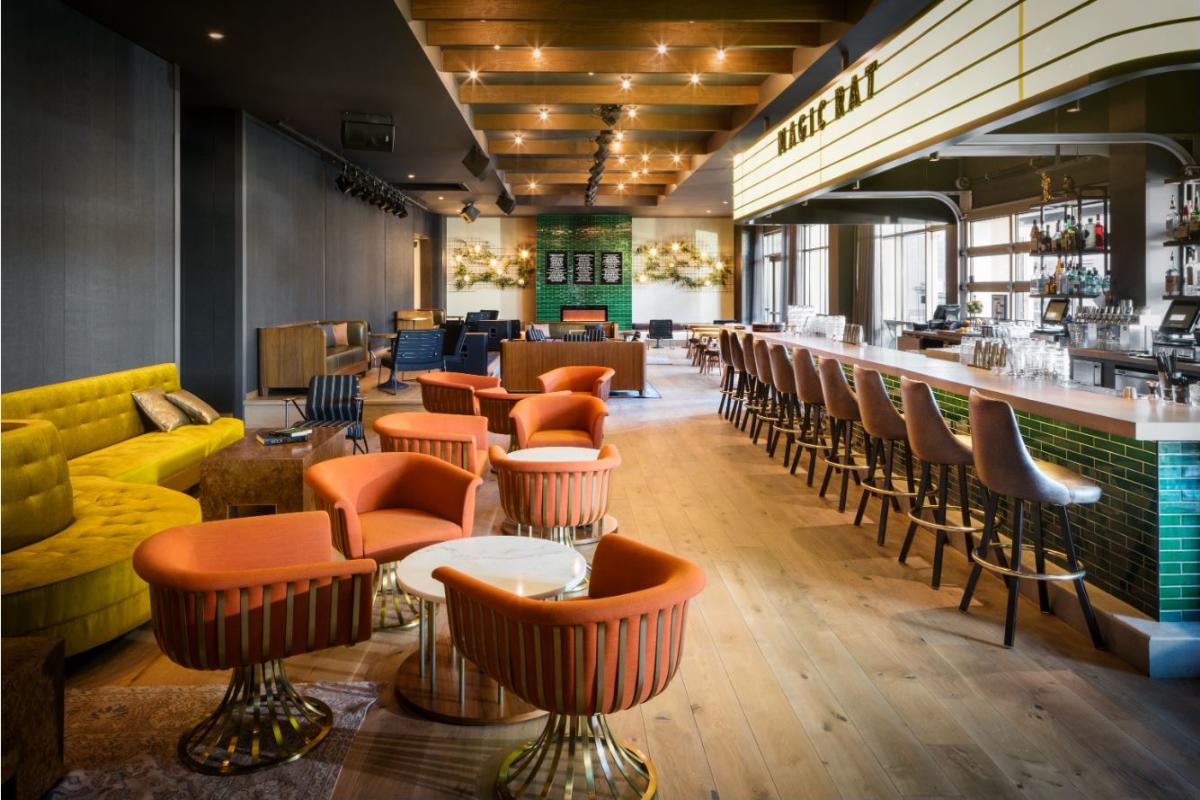 Magic Rat, located in Old Firehouse Alley adjacent to The Elizabeth Hotel in Old Town, offers swinging sounds on tap weekly, from big-name artists to local late-night jam sessions. Local artist Oscarella Dance Party literally lights up the room with visuals and cool beats on Jan. 5. Check the calendar for shows taking place later in the month.
Live on the Lanes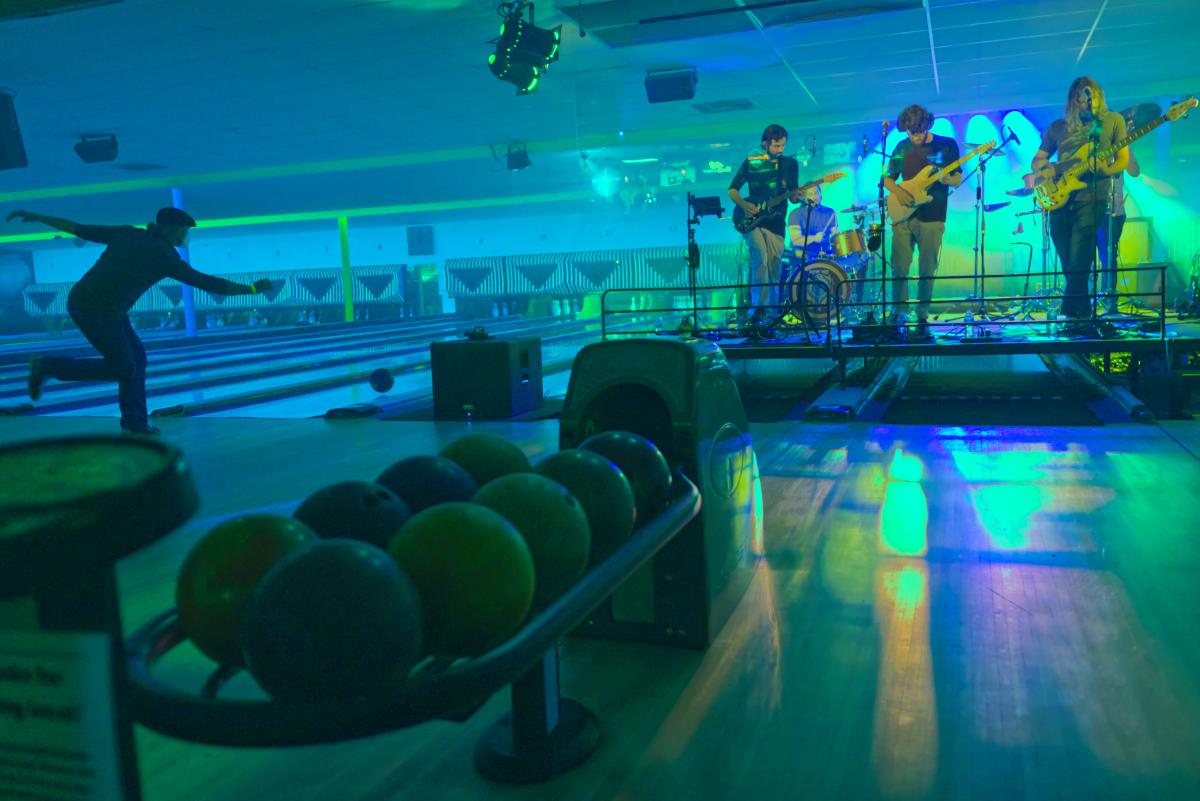 Chipper's Lanes hosts Live on the Lanes weekly concerts sponsored by Mishawaka Amphitheatre. See Tumbledown Shack for Workingman's Wednesdays on Jan. 5. Blast N Bowl hits the lanes on Jan. 12 with Gone Full Heathen, Violent High, Opposition Agent, and Watching People Drown. Don't miss freebie Electronic Wenzdaze on Jan. 19 features Brixx, Trip Drop, and Hotel Alone. Catch Bad Bad Hats with The Ophelias on Jan. 20, followed by Spliff Tank & The Nova Kicks on Jan. 21. Indie Night on Jan. 26 features Mellowpunk & The Appropriate Show. And, Kings of Prussia cap the month on Jan. 29. Details here. Ticket reservations are required.
Swingin' Songs at the Sundance
Along with dance lessons, karaoke, open mic nights, and family nights, Sundance Steakhouse & Saloon hosts live acoustic performances on Friday and Saturday nights. This month, catch Josh Ward on Jan. 14, and Stoney LaRue & Wade Bowen in a double headliner show on Jan. 15. Allie Colleen closes out the January lineup on the 28th.
Rock out at The Aggie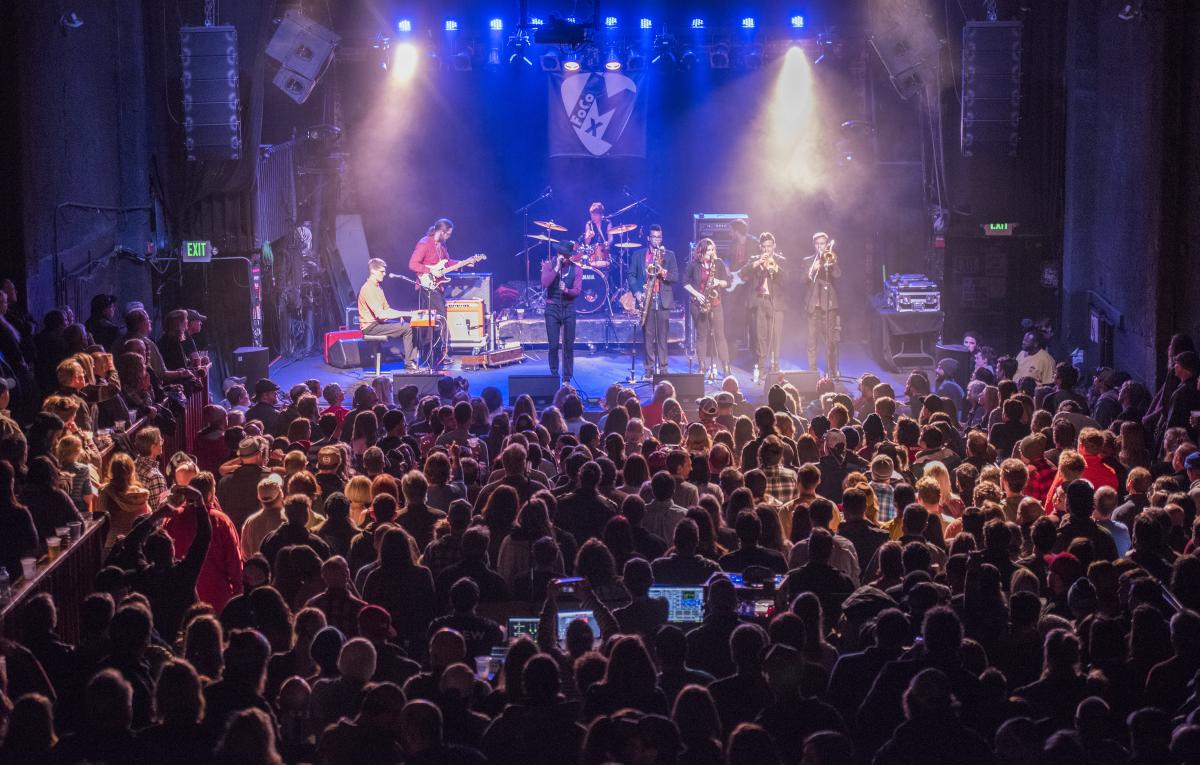 The historic Aggie Theatre, a live music institution in Fort Collins for over 100 years, plays host to several great shows this month: Dirtwire on Jan. 21; Kitchen Dwellers with Daniel Donato on Jan. 22 & 23; The Regrettes on Jan. 24; STRFKR on Jan. 26; Jimkata with Special Guests on Jan. 27; Wooli – Destination Tour with Trivecta, Ace Aura and Shank Aaron; and Jamestown Revival on Jan. 29. Reserve tickets online in advance. Proof of vaccination required.
Amazing music at Washington's
Washington's, a historic 900-person venue in Old Town Fort Collins, hosts some big names this month. Enjoy An Evening With Tusk – The World's #1 Tribute to Fleetwood Mac on Jan. 7. Fierce Bad Bowie, local band Fierce Bad Rabbit performing David Bowie, is a must-see on Jan. 8. Lucinda Williams takes the stage on Jan. 17 (vaccination cardholders only). The KRFC BluesCircus Radio Hour comes to town on Jan. 22, featuring Lionel Young, Erica Brown, John Magnie, and many more in this tribute to Guitar Slim (vaccination cardholders only). Wrap up the month with Goth Babe on Jan. 23. Proof of vaccination or negative COVID test required for entry unless otherwise noted.
Intimate shows at The Armory
The Armory (sister venue to Washington's) hosts nationally known musicians in an intimate 200-capacity (seated) listening room. Spend An Evening With Susanne Santo on Jan. 27 (vaccination cardholders only), and close the month on Jan. 30 with a performance from John Moreland. Proof of vaccination or negative COVID test required for entry.