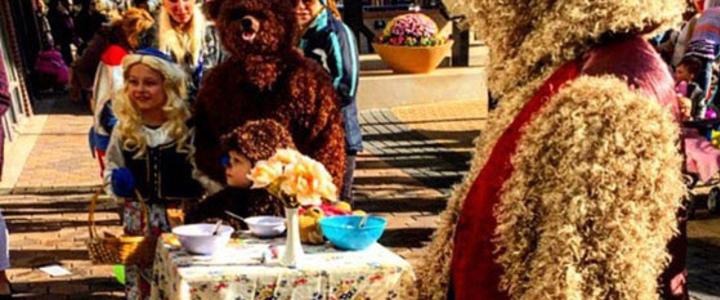 If you are planning on having a special Fort Collins Halloween we have you covered. From best dog costumes to zombies to trick-or-treating in Old Town Square, Fort Collins is the place to be for Halloween. Here is a list of all of the events and things to do for Halloween in Fort Collins. 
Take part in a day of magical amusement and old-fashioned fun celebrating the Halloween season, especially planned for children 8 years and under. Bring your costume and get ready for some magical fun! The legendary talking pumpkin will be there along with Halloween stories, games and seasonal crafts.
When: October 27; 10 a.m.-2 p.m.
Cost: $5 per child
Adults and children under 2 years of age admitted free
Hogwarts Halloween is an event for youth ages 5 to 14-years-old that takes you on a great adventure to a school of witchcraft and wizardry. Northside Aztlan Community Center becomes a world of mystery, games, and magic for witches and wizards to explore. More than 600 attendees will be taking in the haunted halls while practicing their skills and such as casting spells, creating potions, eating chocolate frogs, drinking butterbeer, and playing Quidditch.
When: Oct. 19 & 20 at 6 pm
Where: Northside Aztlan Community Center
Reminder: Children 10 years and under must be accompanied by an adult (one adult can accompany multiple children). Children ages 11 years and older that are attending alone should be checked-in and signed-out of the event by a guardian.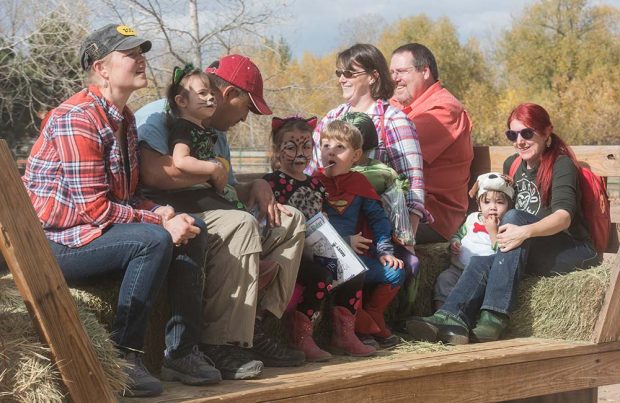 Take a stroll through this unique Halloween event at The Farm. Trick-or-treating, hayrides and treats for all. Tickets must be purchased in advance and children must be accompanied by an adult. Tickets on sale Oct. 1st. (Oct 26-28)
Tickets can be purchased at The Farm, EPIC, Northside Aztlan Community Center, and Foothills Activity Center.
Dates:
Friday, October 26  l  6-7:30 p.m.
Saturday, October 27  l  6-8 p.m.
Sunday, October 28  l  1-3 p.m. and 5-6:30 p.m.
Location: The Farm
Dogs, dress up in your best costume and bring your owner down
to The Farm for a dog-friendly Halloween event. Trick-or-treat, take
photos, and leave with a dog approved treat bag.
Tickets are $5 per dog, humans are free. Buy your tickets at The Farm 
or Northside Aztlan Community Center. (Oct 27 at noon – 1 pm) 
*All dogs must be on a leash. Each pup is welcome to bring multiple human guests.
Date: Saturday, October 27  l  noon-1 p.m.
Location: The Farm
Age: All
Cost: $5 tickets per poochDate: Saturday, October 27  l  noon-1 p.m.
Location: The Farm
Age: All
Cost: $5 tickets per pooch

It's time to scare up some new costume ideas for your little ones! The annual Tiny Tot Halloween presented by COUNTRY Financial will be held on Tuesday, October 31 at 10 a.m. All children under the age of seven and their parents/guardians are invited to enjoy a safe trick-or-treating experience in Downtown Fort Collins. This event is free to the public. (Oct 31 at 10 am - 1pm) 
The Ghost Tour includes a guided evening journey into and under Old Town Fort Collins. Along the way, you will learn about local legends, hauntings, ghostly sightings and strange happenings.
Pick a Pumpkin at a Pumpkin Patch

There are a number of pumpkin patches surrounding Fort Collins. Each will provide you the chance to pick out that perfect pumpkin to carve for Halloween. Find your pumpkin at places like The Bartels Farm, Spooky's Pumpkin Patch, Northern Colorado Pumpkin Patch, Harvest Farm Pumpkin Patch, Anderson Farm Pumpkin Patch, Jack Lantern Northern Colorado Corn Maze, Something from the Farm, and The Farm at Lee Martinez Park.
Navigate through a Corn Maze
If you are looking for a thrill leading up to Halloween we suggest navigating your way through a corn maze. There are plenty of corn mazes around Fort Collins to adequately give you a scare. Check out Jack Lantern Northern Colorado Corn Maze, Fritzler Colorado Corn Maze, Anderson Farm Corn Maze,
Bartles Farm Corn Maze, Something from the Farm Corn Maze, and Harvest Farm Corn Maze.