By Heidi Spirek
Imagine waking up in a new place and knowing exactly where to go for coffee. Picture not having to spend an hour scanning google maps and reviews. Now think about only having to read one short article that gives you a handful of good suggestions - the only suggestions you need. Imagine no longer - I've compiled a list of six coffee shops worth visiting while you're in Fort Collins.
Mountain Iris Cafe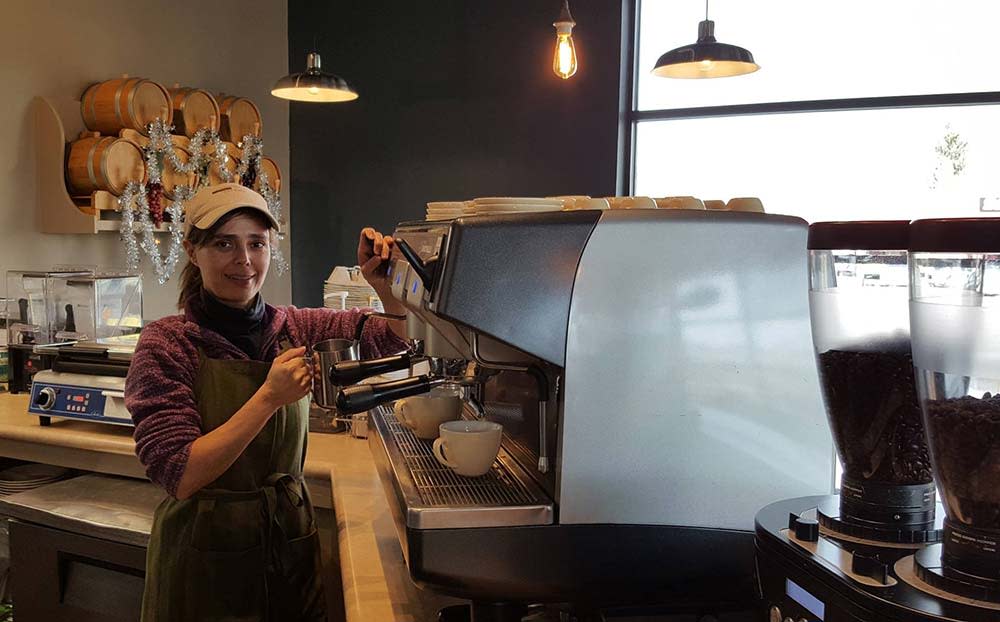 Located in the CSU campus district, Mountain Iris has plenty of seats available mid-morning. I used to live in an apartment next door, so of course, this ended up being my go-to shop for a while. Not only is their espresso to die for, but they also offer all kinds of unique international drinks. One of my favorites – Vietnamese-style coffee. Make sure to try the Brazilian cheese bread while you're there too!
Aloha
As Fort Collins' stand-alone Hawaiian restaurant, Aloha offers breakfast, lunch and dinner. They happen to make the best cold brew in town, as well. Within walking distance of the Colorado State University campus, students are the main frequenters of this shop. This makes it easy to find a spot to sit in the morning since most students are in class.
Unconventional because they don't have WiFi, this is the perfect atmosphere for good conversation and reading the morning paper. Along with espresso and drip coffee (a perfect light roast), they also offer some of the most delicious pastries in town. They just so happen make my favorite small breakfast as well – coconut chia pudding with house made granola. The space itself feels very small and cozy; many flock here on the weekends, so I recommend coming during the week to ensure snagging a spot to sit.
Located along the main drag (College Avenue) of the Old Town area, this is another spot that gets a lot of traffic. Their chai is something I've found to be particularly noteworthy, but of course, they make a great cup of joe as well. This is where I prefer to break up my workday in the afternoon.
Tripling as a church, music venue and coffee shop, they somehow still have plenty of seating during the day at the cafe. They are a nonprofit run by friendly volunteers and display plenty of local art. You'll leave here full of coffee and love!
Like Everyday Joes, Genesis is also powered by volunteers and housed inside a church. Cool story - The Genesis Project used to be a gentleman's club until it was transformed into a church in 2015. This shop seeks to equip the underprivileged with skills they can use at a future job. And - they make the best macadamia milk latte, hands down.
Happy traveling!