The 4th of July in Fort Collins is simply incredible, with events happening all over town, there are a number of ways to celebrate the festivities all day long. Let us help you by providing a guide of how to spend the 4th of July in Fort Collins.
Firecracker 5K
Start the big celebration off with the Firecracker 5k at 7:30 am. Enjoy a flat, fast 5k course that runs through City Park and Old Town streets before finishing up at Sheldon Lake. All ages and abilities are welcome; you can walk, jog, run or race. Kids can also join in on the fun during the kids' fun run where all finishers will receive 4th of July runners' ribbons!
When: 7:30 am
Where: City Park
City Park Nine Golf Tournament 
This tournament is a two person better ball tournament. What better way to enjoy the 4th of July that taking in a fun round of golf on our beautiful downtown course? Built in 1940 and located next to historic City Park and Grandview Cemetery, the course features tight fairways, small greens, and mature trees.
When: 8:00 am
Where: City Park
35th Annual Old Timer's Baseball Game
Enjoy a blast from the past at the 35th Annual Old Timer's Game. 
Watch the baseball players relive some of their greatest memories
enjoying the sport they love…Baseball!
When:9:30 am
Where: City Park North Ballfield
Old Fashoined 4th of July at the 1879 Avery House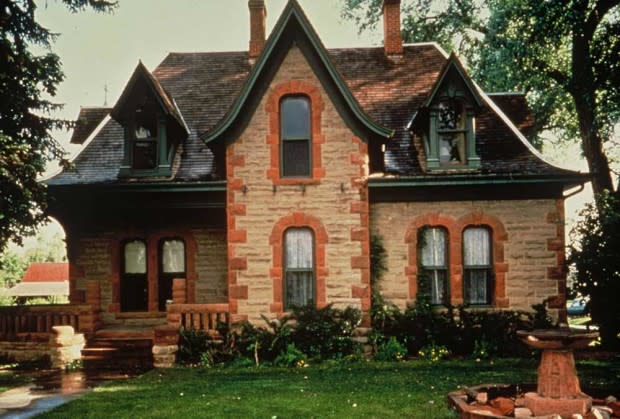 Celebrate an old-fashioned Fourth of July at the Avery House. Admission is free and promises fun for all ages. This event coincides with the July 4th Parade that runs east on Mountain Ave. from Jackson Ave., finishing at Meldrum St. in front of the Avery House. The Bluegrass Patriots will be performing, and four food trucks will be cooking up delicious summertime fare. Enjoy listening to music, play old-fashioned games such as croquet and bean bag toss, make crafts, dress up in vintage clothes from "Grandma's Attic", and you can purchase lemonade, popcorn, and July 4th trinkets at old-fashioned prices. A tour of the Avery House and its current exhibit "A Legacy of Grace: The Margareth Merrill Collection", will be happening as well.
When:10:00 am - 2:00 pm
Where: 328 W. Mountain Ave.
The 4th of July Parade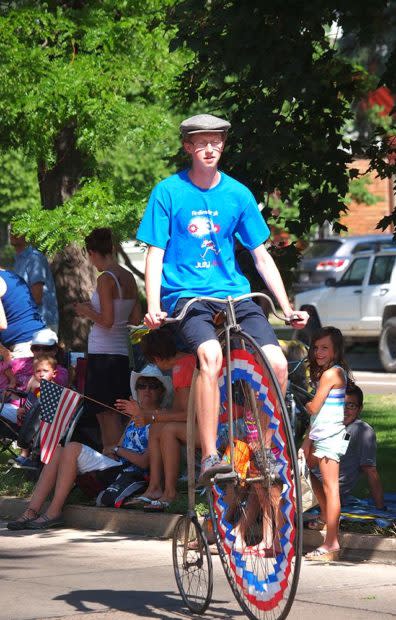 One of the main highlights of the day and one of the most popular Fort Collins traditions happens on Mountain Ave. with the 4th of July Parade! Watch floats, firetrucks and even tractors go down historic Mountain Ave., each capturing the patriotism of Independence Day in their own way. This is a great family-friendly activity and an excellent way to celebrate the 4th of July while experiencing Old Town Fort Collins!
When: 10:00 am
Where: Mountain Ave., between Jackson and Meldrum
Take a Ride on Birney Car 21 Trolley
Hitch a ride on the only original restored city streetcar operating in the western U.S. today! If you're still around after the 4th of July Parade, be sure to grab a ride between City Park and Old Town on Birney Car 21. It is truly an experience you and your family won't soon forget. 
When:12:00 pm - 5:00 pm
Where: BOARDING LOCATIONS (City Park (tennis courts), Shields St. & Mountain Ave., Loomis St. & Mountain Ave., Howes St. & Mountain Ave.)
Cool Down at the City Park Pool
City Park Pool is located in City Park. Enjoy the park surroundings and Sheldon Lake for fishing and an outdoor pool. City Park Pool is the best place to be during those hot
summer days. The pool provides a water park experience.
Admission is charged for everyone entering.
($6 for youth, $7 for adults. FREE for youth under 2)
When:11:00 am - 5:30 pm
Where: 1599 City Park Drive
Live Music at City Park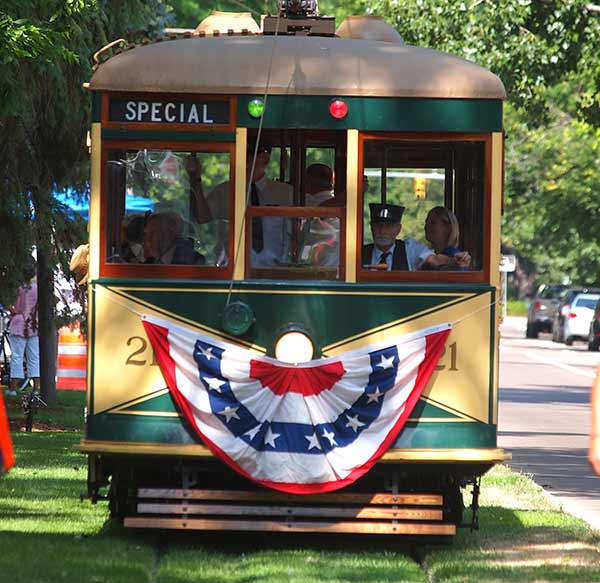 Fort Collins is a music loving city and the 4th of July is no different. The city books local favorites to kick off the musical celebration and typically follow it up with the Fort Collins Symphony, which plays up until the fireworks show begins. Musical talent has yet to be announced but will be updated on the city's website.
When:4:15 pm - 9:30 pm
Where: City Park
Fireworks Show
Independence Day concludes with the traditional fireworks display over Sheldon Lake in City Park. The fireworks display is scheduled to begin at 9:35 p.m., depending on wind and weather conditions. Alcohol, fireworks, and pets are not permitted on the shuttles or in City Park. Parking will not be permitted at City Park Pool or City Park Nine Golf Course. Parking around City Park's perimeter will be limited.
When:9:35 pm
Where: City Park