Fort Collins has always been known as an environmentally friendly city, focusing on a number of 'Green' initiatives. That's what makes Earth Day in Fort Collins such a special day every year. Here are a number of ways you can celebrate Earth Day in Fort Collins.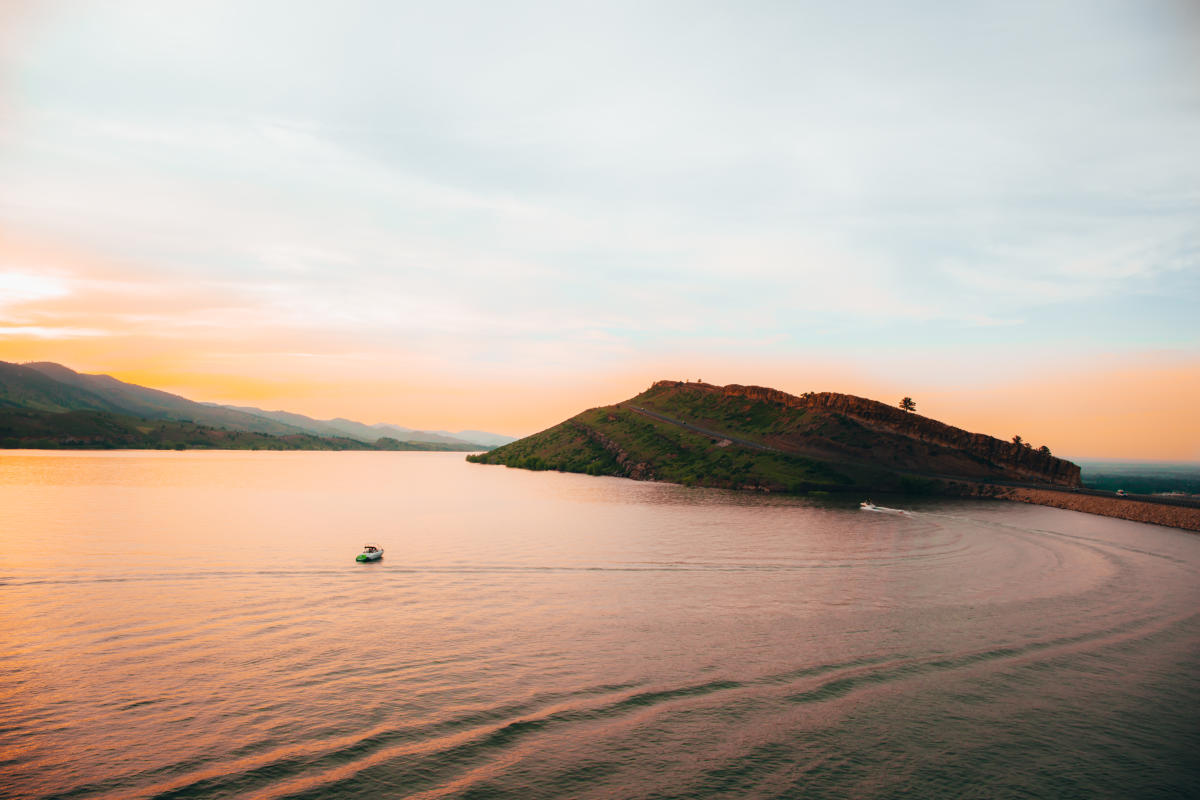 Get Outside!
There is no better way to celebrate Mother Earth than going outside and appreciating all her beauty! Fort Collins is home to thousands of trails, lakes, and streams in the surrounding foothills and mountains that are waiting to be discovered. There are many outdoor attractions that Fort Collins is known for. Additionally, Fort Collins is home to some of Colorado's best Camping, fishing, hiking, and open spaces. Fort Collins' pride & joy, Horsetooth Reservoir, is perfect for your Earth Day adventure. Use the COTREX app to find trails perfect for you, and be sure to educate yourself on the Leave No Trace principles before you go out! We are lucky to be surrounded by such beautiful natural scenery, it's just waiting for you to explore it.

Visit a Environmentally Conscious Brewery or Restaraunt
Fort Collins is home to a wide variety of restaurants and breweries that value minimizing their impact on the world around us. Sustainability is important to the Fort Collins community, and we want to highlight a few of our favorite businesses that are going above and beyond to help guide us into a greener future. 
This adorable coffee shop just west of Old Town recently opened in March and you need to pay it a visit! Their goal is to provide the Fort Collins community with freshly roasted specialty coffee, delicious pastries, a welcoming atmosphere, and 5-star service, all while maintaining their "No Waste" practices. It is the perfect first stop before kicking off your Earth Day weekend festivities!
When their old grain mill opened its doors over 100 years ago, the health of the business went hand in hand with the health of the land and community, from seed to crop, to food for the animals and the people who kept it all going. Today, understanding the need for a healthy planet continues to be a part of the Ginger and Baker philosophy. It just makes sense. Ginger & Baker exemplifies what it means to be working towards a sustainable future as a business in Fort Collins. Stop in to visit the Cafe where comfort food is done right, the Cache which is known for being a modern Colorado steakhouse, or stop by the Market & Bakery to grab a coffee and a slice of delicious pie!
After getting outdoors, what better way to cool off than with a well-earned beer? Horse & Dragon Brewing Company is the perfect spot to continue your Earth Day celebrations as the company constantly works with a triple-bottom-line mentality and focuses on how its brewery impacts the surrounding environment by leading the Fort Collins community in sustainability. Visit their taproom (which happens to be a repurposed airplane hangar) and drink a local-favorite beer, Sad Panda, and cheers to the wonderful planet we get to call home!
Attend the Sustainable Living Association Admission-Free Event
The Sustainable Living Association's 12th annual Earth Day Fort Collins is an admission-free event including educational booths to teach the community about sustainable businesses in town. The event is sponsored by many local businesses looking to help the community celebrate the Earth. Throughout the day there will be live music, speakers, local beer and food, and a farmers' market. This event will also host our first Youth Climate Action event, where high school students will learn from their peers about the 5 pillars of climate action.
Take in the beauty of the night sky over the Rockies with members of the Northern Colorado Astronomical Society (NCAS) on Friday, April 22nd. Telescopes will be available for viewing stars, galaxies, planets, and more. This open house-style program is located at Ramsay-Shockey Open Space in Loveland. Dress warmly for evening temperatures and bring binoculars if you have them. The program is free, but please purchase a Daily Entrance Permit. Click here to register!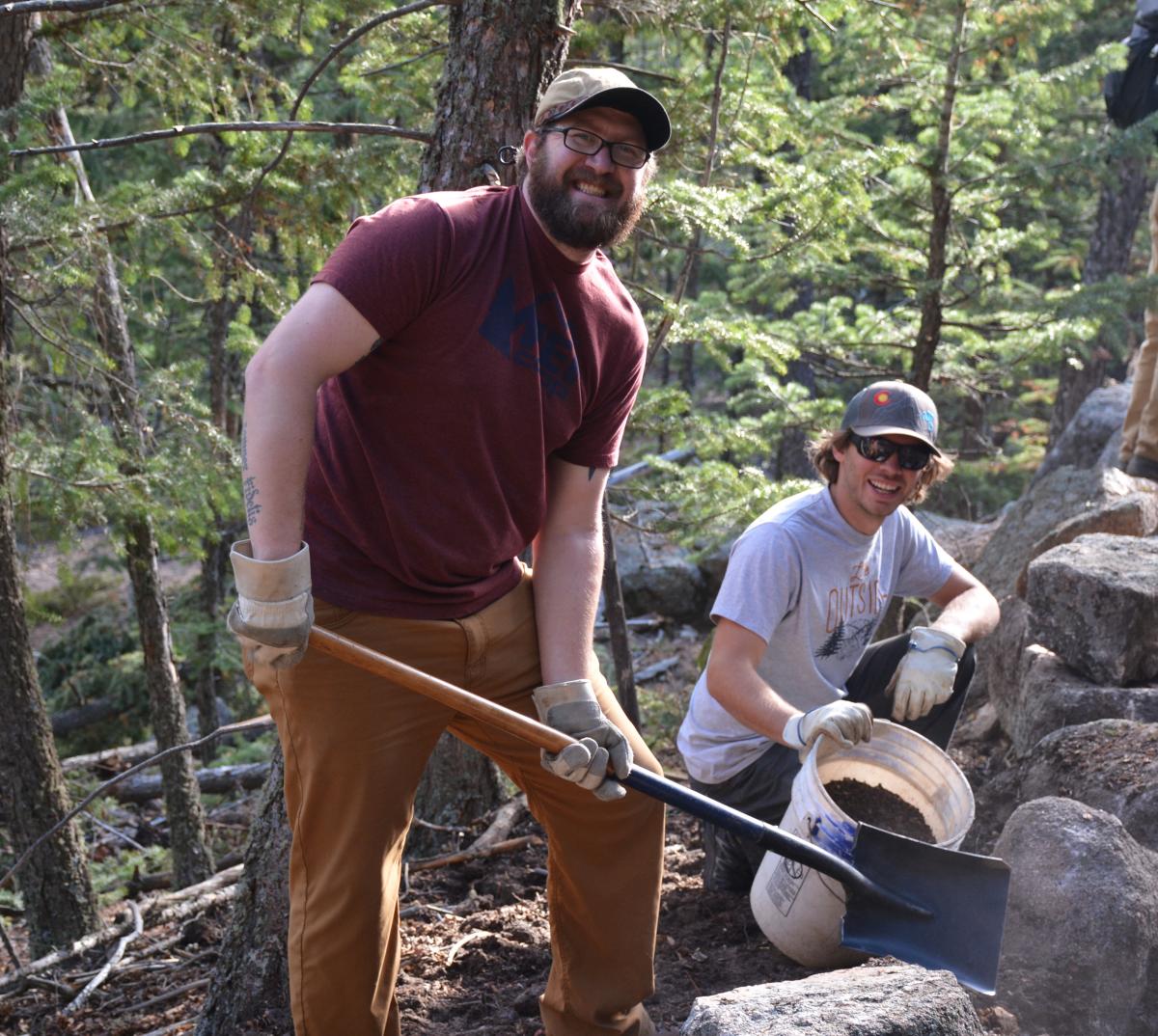 Volunteer & Give Back to the Planet!
What better way to celebrate Earth Day than actively cleaning up campgrounds, open spaces, and trails before the summer starts! Larimer County Natural Resources is hosting a few amazing opportunities for you to directly help our beautiful natural areas here in Fort Collins on Saturday, April 23rd.
Spend a day as part of Larimer County of Natural Resources' trail crew and assist with trail maintenance needs of the Blue Sky trail. Learn what it takes to keep a heavily used trail in good shape for a quality outdoor recreation experience. Volunteers will need to be able to hike 2 or more miles carrying two trail hand tools and supplies for the day. Registration is required, Click Here to sign up!
Celebrate the 52nd Earth Day and "invest in our planet" by spending the morning picking it up along Long View Trail. A lot of trash blows off the road onto the trail. Help us Pick It Up and give this area some much-needed love. This litter cleanup event will be in partnership with the City of Loveland Volunteers. All ages are welcome. Click Here to sign up!
Bike Around Fort Collins
Fort Collins has been ranked as the Number One City in America for Cycling. What better way to celebrate this achievement and Earth Day than to experience it first-hand? Enjoy a day around town by bicycle! Start by renting a bike from Beer & Bike Tours or Recycled Cycles and head to City Park. Take in the gorgeous views of the Rocky Mountains, stop to take a break and enjoy the sun on the rolling green hills, and immerse yourself in the community. Then, bike down Mountain Avenue, which is full of beautiful and historic homes (arguably the prettiest street in all of Fort Collins)! Park your bike in Old Town and grab a bite to eat and shop at many of our famous local shops. It's easy, exhilarating, and better for the environment to tour our city on a bike, so join in on the fun!