Fort Collins has always been known as an environmentally friendly city, focusing on a number of 'Green' initiatives. That's what makes Earth Day in Fort Collins such a special day every year. Here are a number of ways you can celebrate Earth Day in Fort Collins.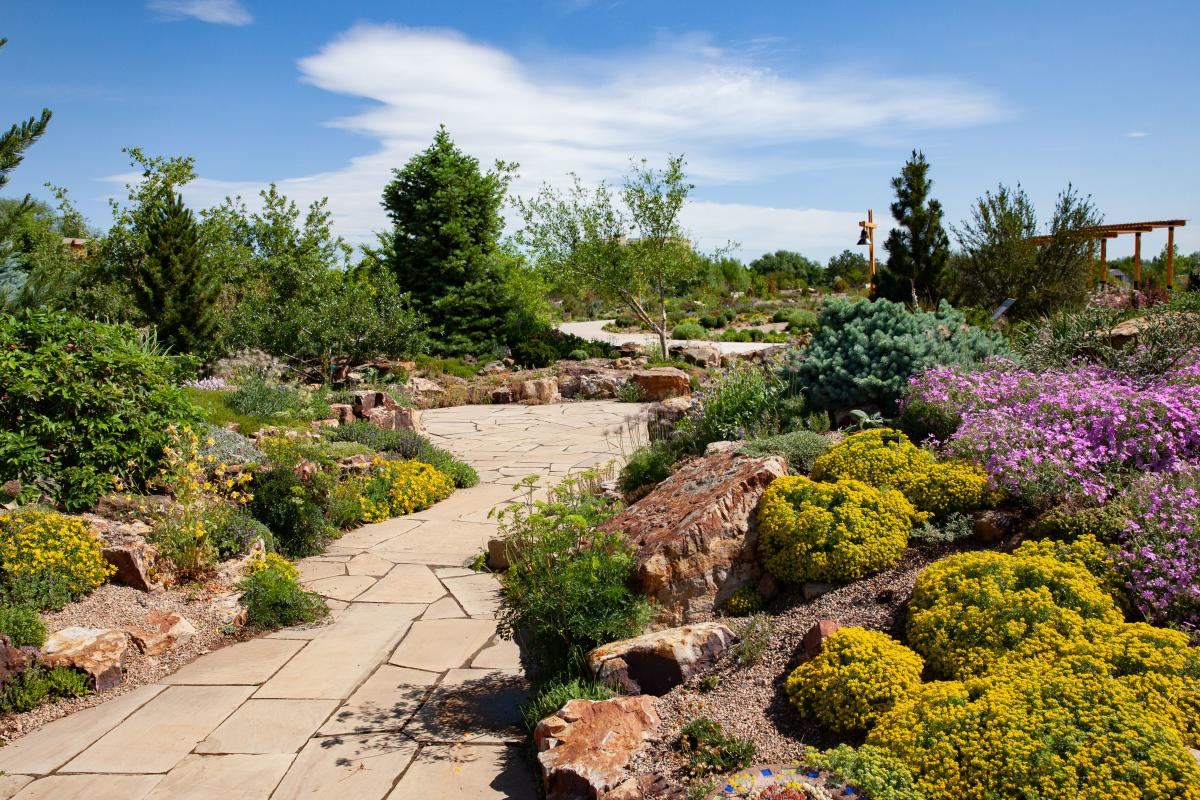 Visit The Gardens on Spring Creek
Sustainability is a key aspect of The Gardens on Spring Creek's vision. Their Garden of Eatin' is a three-quarter-acre production garden that produces up to 7,000 pounds of produce annually in support of the Food Bank for Larimer County. Additionally, they locally grow and sell more than 35,000 plants annually as a part of their Spring Plant Sale – including vegetables and many native varieties. The Plant It Forward program encourages home gardeners to "plant an extra row" for those in need and serve as a drop-off location for excess produce and deliver it to the Food Bank for Larimer County. They offer a range of gardening, urban homesteading, and water efficiency classes, click here to check them out! The Garden on Spring Creek also offers youth programming to help teach kids where our food comes from and the importance of sustainability. By visiting the Gardens on Spring Creek, you are helping fund all of these amazing programs! Be sure to stop by The Gardens and celebrate Earth Day!​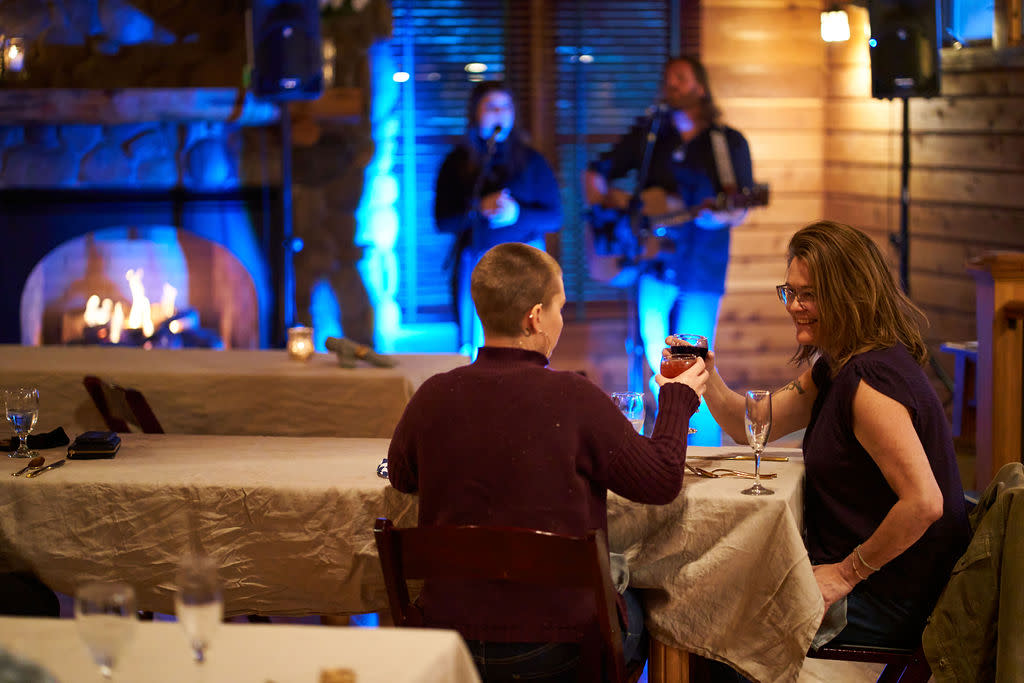 Book a Stay at the Edwards House
The Edwards House located near Downtown Fort Collins practices sustainable operations each and every day. Amenities for their guests such as soaps, shampoo & conditioner, and lotions are all-natural and certified by the EWG with an "A" rating! They also purchase many of these items from local, Colorado businesses. In 2020 the Edwards House made the switch from travel size hotel bottles to refillable bottles for each room. This helps eliminate plastic waste. Their cleaning products are also environmentally friendly with no synthetic scents. Edwards House partners with many businesses in Fort Collins to keep things hyper-local and reduce the carbon emissions from transportation, plus they love to keep it as local as possible! This includes cookies from Mary's Mountain Cookies, Coffee from Lima, Tea from Happy Lucky's, dairy items from Morning Fresh, and local Fort Collins Honey. Edwards House also offers bikes to their guests so that they may enjoy all that Fort Collins has to offer without the use of a car. By staying at the Edwards House, you can directly benefit the Earth by supporting a business that puts sustainability first.
Their sister business, Cedar & Sage Mercantile, currently located in the basement of the Edwards House, is dedicated to reducing single-use waste to better our community and world by providing education and sustainable home products. Guests staying at the Edwards House can make an order and have the products delivered right to the room!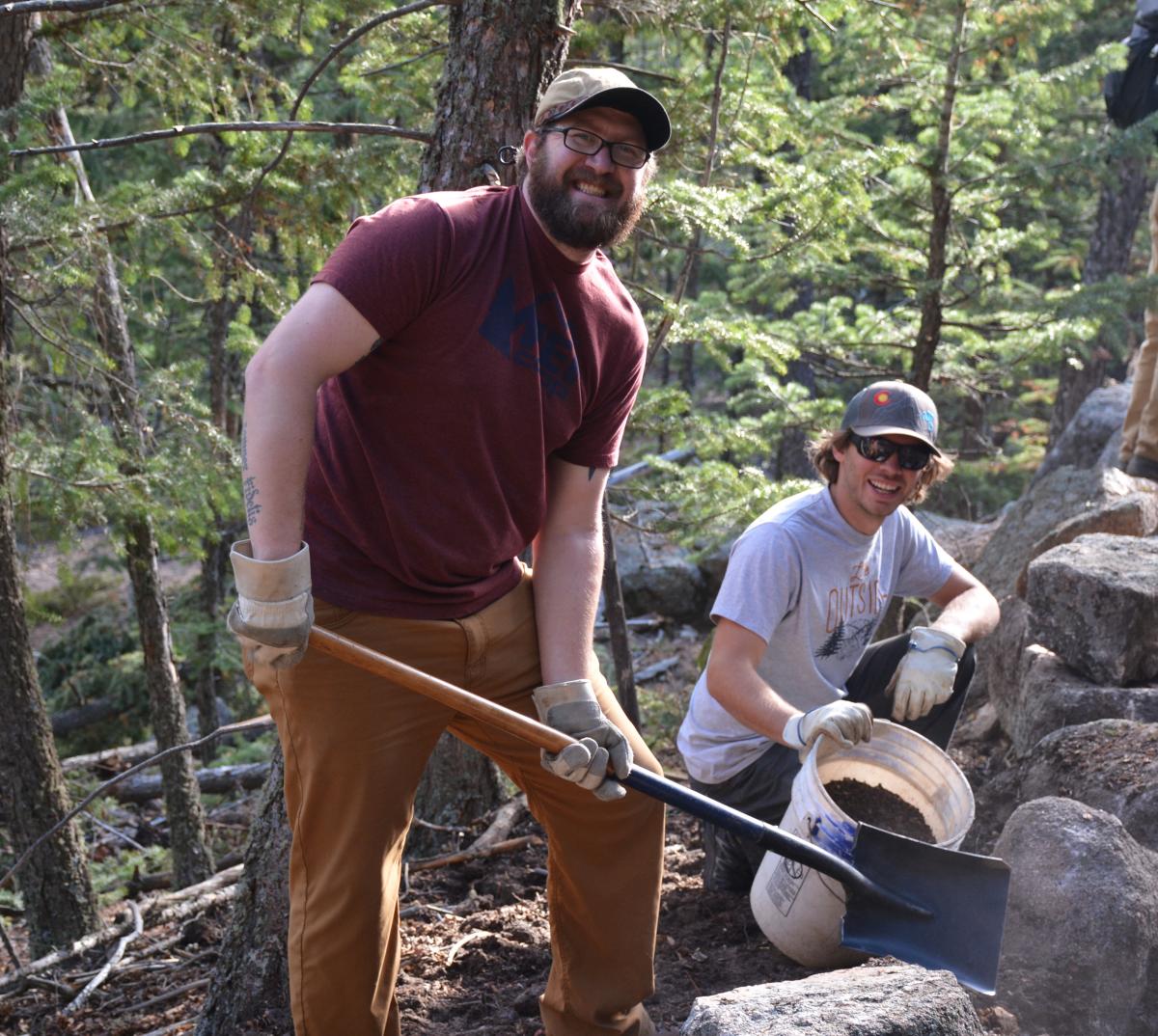 Volunteer with Larimer County Natural Resources
What better way to celebrate Earth Day than actively cleaning up campgrounds, open spaces, and trails before the summer starts! Larimer County Natural Resources is hosting a few amazing opportunities for you to directly help our beautiful natural areas here in Fort Collins.

Carter Lake - Eagle Campground
Thursday, April 22, 2021, 9:00 AM - 12:00 PM
Join us to help prepare one of our campgrounds for the summer season. A lot of debris is built up over the winter months that needs to be removed for fire safety reasons. Assist staff in raking and bagging pine needles throughout the various campsites & along the road. This is a family-friendly event.
Earth Day Litter Cleanup
Saturday, April 24, 2021, 9:00 AM - 12:00 PM
Celebrate Earth Day with us by helping to keep Larimer County Parks & Open Spaces beautiful and sustainable by picking up litter. Whether it's a lot or a little, every piece of litter picked up makes a difference. Register by selecting your location. All ages.
Earth Day Trail Project  - Blue Sky Trailhead

Saturday, April 24, 2021, 8:00 AM to 1:00 PM
Volunteer Opportunity  -  Adults, 16+
Assist our trail crew with trail maintenance needs on the Blue Sky trail.  Project will be of moderate difficulty. Volunteers will need to be able to hike 2 or more miles carrying two trail hand tools and supplies for the day. They will be using/swinging tools to move dirt, dig and create drainage features, use loppers/hand saws to remove vegetation, carry/lift rocks, use buckets/wheelbarrows to move material, and/or any other kind of physical labor needed to improve the trail.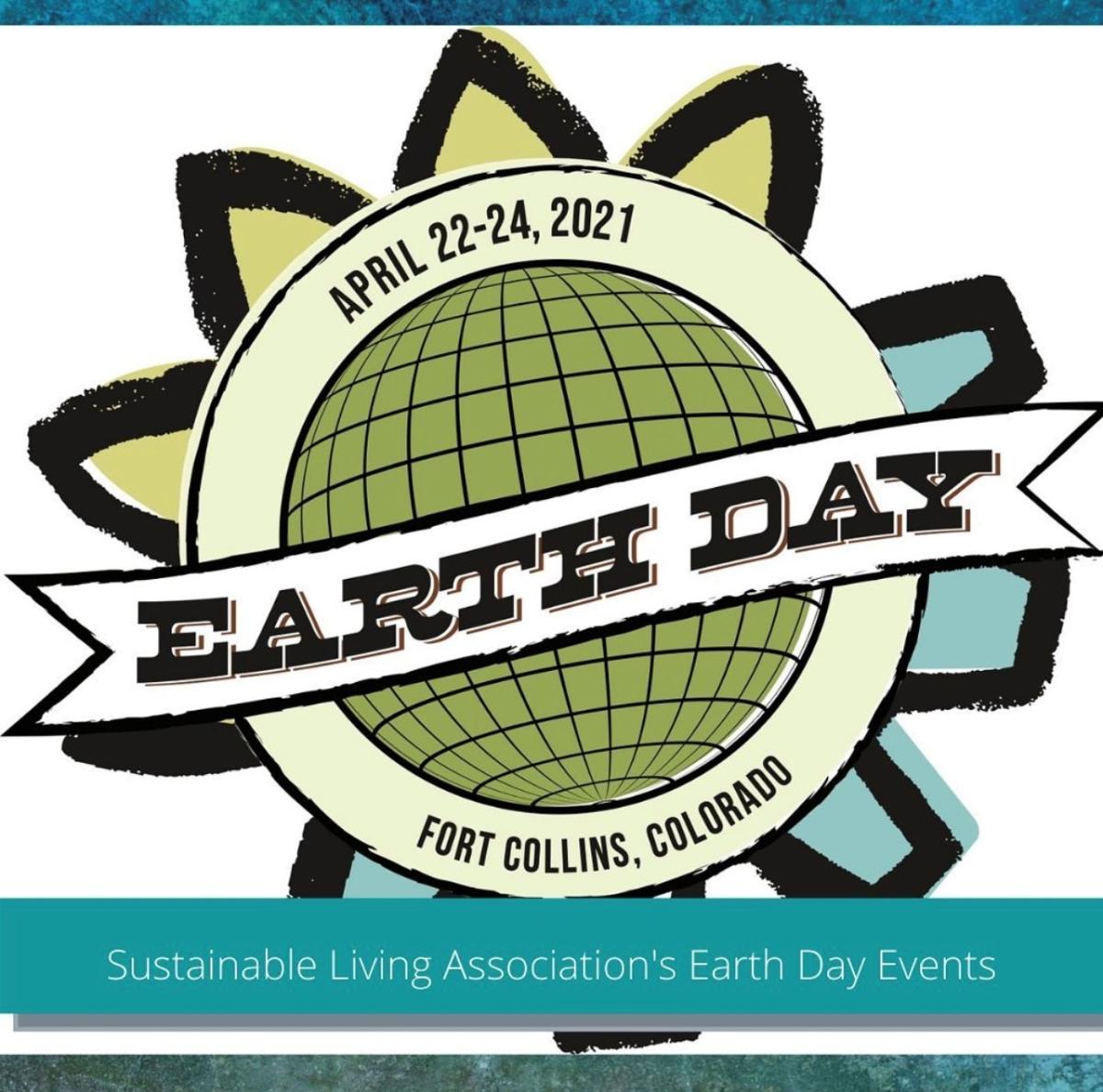 Celebrate with the Sustainable Living Association
The Sustainable Living Association (SLA) is hosting a 3-Day Virtual Celebration where community members and businesses are coming together to celebrate 51 years of environmental protections by taking action through their online collection of presenters, workshops, activities, music, and resources shared via their social channels. SLA is partnering with the City of Fort Collins to highlight their efforts on "Our Climate Future" which encompasses three updated environmental plans centered on equity: The Climate Action Plan, Energy Policy and the Road to Zero Waste Plan. Community engagement is essential to meeting the goals of each plan and Earth Day is an opportunity to inform our community of the issues and help them learn how to get involved. There will be members across our community representing many different businesses and organizations that will be attending, presenting, and hosting a wide variety of events. Click here to learn more about their 3-Day Virtual Celebration!
Visit a Sustainable Brewery or Restaraunt
Fort Collins is home to a wide variety of restaurants and breweries that value minimizing their impact on the world around us. Sustainability is important to the Fort Collins community, and we want to highlight eight breweries and restaurants that are going above and beyond to help guide us into a greener future. Businesses such as Ginger & Baker, Spoons, New Belgium Brewing Company, and many more are determined to preserve the health of our environment.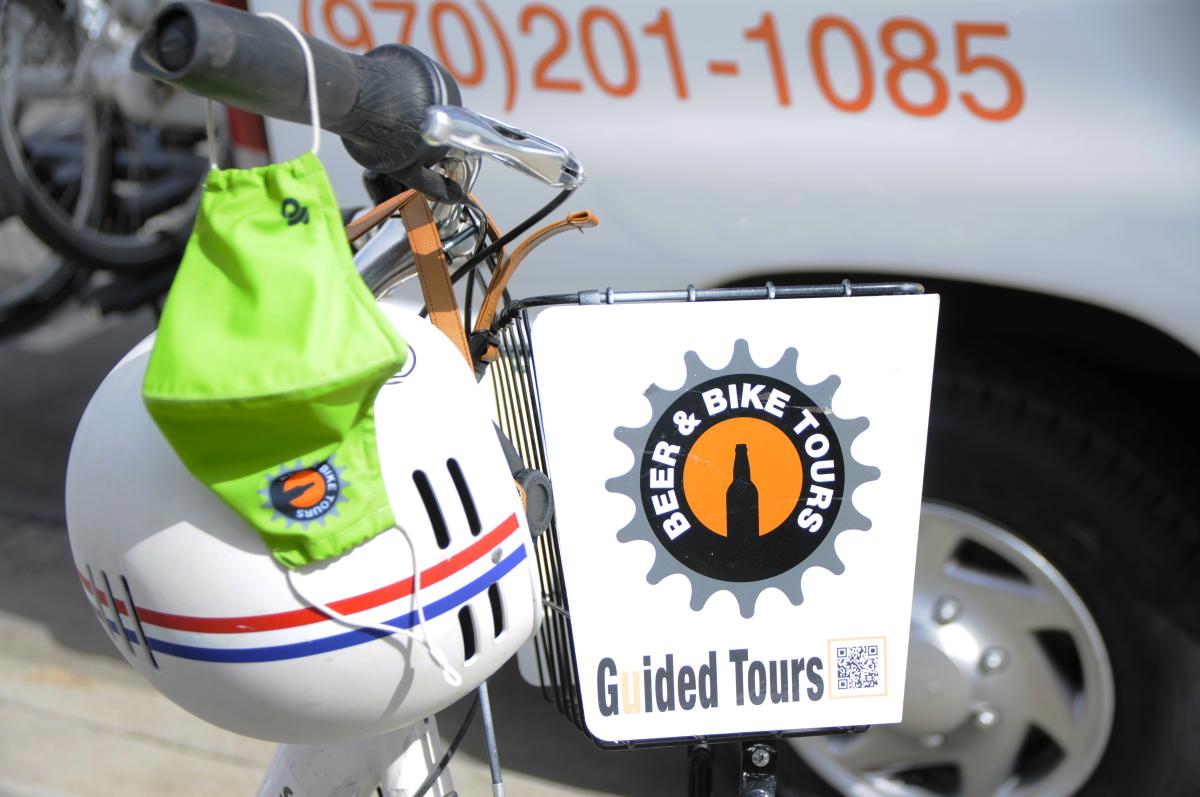 Bike Around Fort Collins
Fort Collins has been ranked as the Number One City in America for Cycling. What better way to celebrate this achievement and Earth Day than to experience it first-hand? Enjoy a day around town by bicycle! Start by renting a bike from Beer & Bike Tours or Recycled Cycles and head to City Park. Take in the gorgeous views of the Rocky Mountains, stop to take a break and enjoy the sun on the rolling green hills, and immerse yourself in the community. Then, bike down Mountain Avenue, which is full of beautiful and historic homes (arguably the prettiest street in all of Fort Collins)! Park your bike in Old Town and grab a bite to eat and shop at many of our famous local shops. End the day by biking to our award-winning breweries, like Horse & Dragon Brewing Company or Odell Brewing Company. It's easy, exhilarating, and better for the environment to tour our city on a bike, so join in on the fun!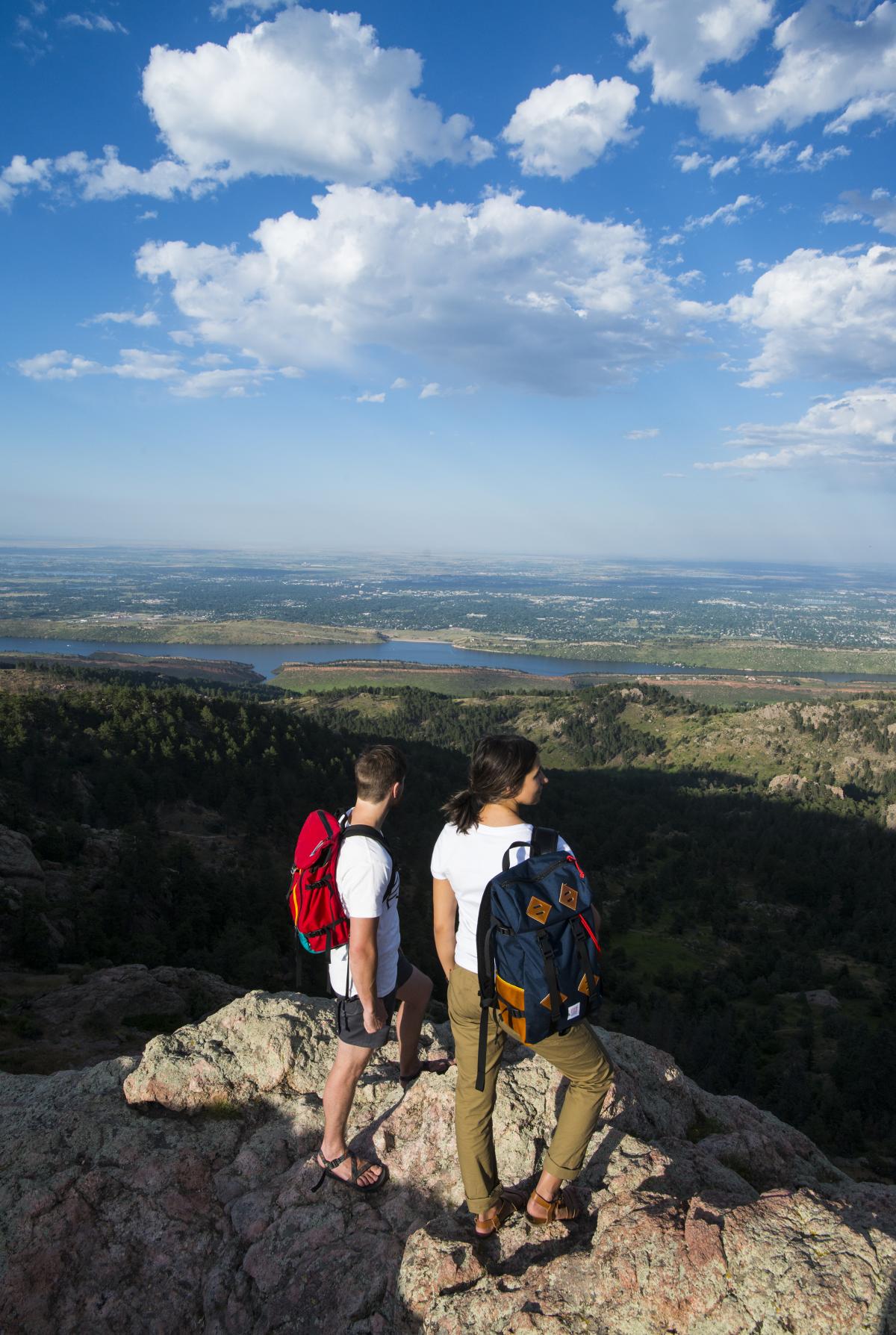 Get Outside!
There is no better way to celebrate Mother Earth than going outside and appreciating all her beauty! Fort Collins is home to thousands of trails, lakes, and streams in the surrounding foothills and mountains that are waiting to be discovered. There are many outdoor attractions that Fort Collins is known for. Additionally, Fort Collins is home to some of Colorado's best Camping, fishing, hiking, and open spaces. Fort Collins' pride & joy, Horsetooth Reservoir, is perfect for your Earth Day adventure. Use the COTREX app to find trails perfect for you, and be sure to educate yourself on the Leave No Trace principles before you go out! We are lucky to be surrounded by such beautiful natural scenery, it's just waiting for you to explore it.