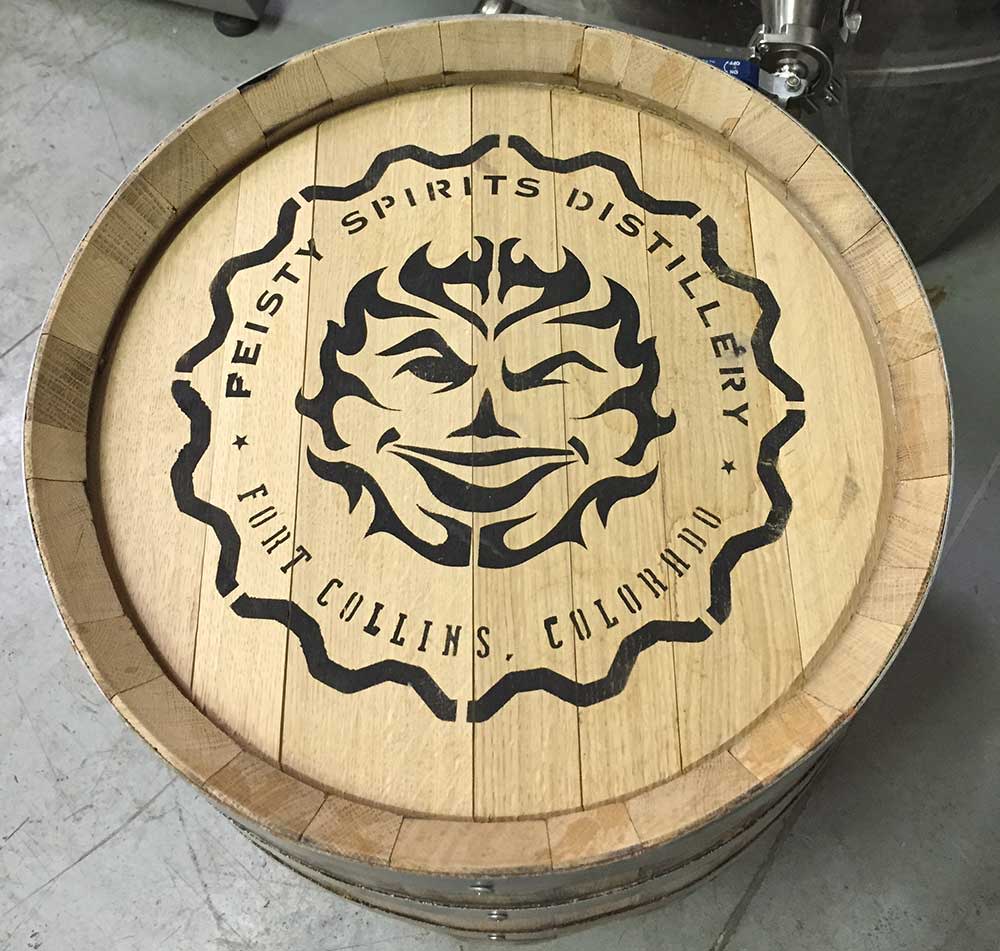 It's widely known that we love our craft beer in Fort Collins, but the craft beverage culture has alternative breeds that we love equally as much – local, premium spirits. Our Fort Collins' distilleries offer a personalized setting to go along with a craft spirit that tastes absolutely amazing. Visit our local distilleries for fresh batches of Whiskey, Vodka, and everything in between.
Elevation 5003 Distillery is an incredible grain-to-bottle distillery with a focus on innovative, hand-crafted distilled spirits. They mash, lauter, ferment, distill, filter, and bottle all of their spirits at the distillery while focusing on environmentally empowered processes. Elevation 5003 started as a passion project and has bloomed into a stellar distillery, producing great-tasting spirits ranging from Vodka to Whiskey to coffee liquor and so much more. 
Tasting Room Hours:
Wed - 4 PM - 8 PM
Thu - 4 PM - 8 PM
Fri - 2 PM - 8PM
Sat - 12 PM - 8PM

Feisty Spirits Distillery
Feisty Spirits opened its doors in 2012, making it the first craft distillery to call Fort Collins home. The distillery is made up of extremely creative artisans all sharing the same passion for hand-crafted, small-batch distilling. Feisty Spirits prides itself in using natural and organic ingredients with an emphasis on sourcing locally whenever possible. Feisty's main focus is on small-batch American whiskeys, but it isn't limited to just that. The distillery also produces Bourbon, Rye, and Malt among others as they experiment and have fun.
Tasting Room Hours:
Thu - 4PM - 8PM
Fri  - 4PM - 8PM
Sat - 12PM - 8PM
Sun - 12PM- 8PM

Mobb Mountain prides itself on community, adventure, sustainability, and quality.  This is how the distillery came to be, as it reflects the values of the four gentlemen that started it. According to Mobb Mountain's website, "Put thought and care into every bottle they fill and each cocktail they craft. Their path is guided by those who have come before us in the craft beverage industry of Fort Collins. Fort Collins fosters incredible passion and creativity which we embrace, inviting others to collaborate, contribute, and enjoy alongside us." Mobb Mountain is known for its Mobb Rye and Mobb Gin.
Tasting Room Hours:
T

hu

 - 4PM - 10PM
F

ri

 - 4PM - 10PM
S

at

 - 12PM - 10PM
S

un

 - 12PM - 6PM
Located in the brewing district of Fort Collins, Old Town Distilling is Northern Colorado's first and only certified organic distillery.  They pride themselves in sourcing all raw ingredients from the state of Colorado. Old Town Distilling Co. uses strict sustainable practices while crafting their fine spirits, while also working very closely with local organic farmers to limit their carbon footprint. They even provide spent vodka and whiskey grains to local cattle and hog farmers as well. Old Town Distilling Co. is known for their Old Standard Bourbon and Rye, as well as their organic Vodka and Gin.
Tasting Room Hours:
No tasting room, but Old Town Distilling Products can be found all across Colorado

Coppermuse Distillery wants to push its tasting experience beyond that of your typical mainstream corporate spirit producer. This distillery produces premium, hand-crafted spirits ranging from vodka, rum, gin, whiskey, and bourbon among others. Coppermuse also offers a unique selection of cocktails and infusions in their tasting room made from their hand-crafted spirits. They also offer weekly food and cocktail specials to keep things from being too ordinary. 
Tasting Room Hours:
Tue - 4 PM - 9 PM
Wed - 4PM - 9PM
Thu - 4PM - 9PM
Fri - 12PM - 10PM
Sat - 12PM - 10PM
Sun - 12PM - 7PM
Mon - Closed

Old Elk Distillery is a premium craft distiller that makes Dry Town Vodka and Dry Town Gin among other products. This distiller is a venture/passion project taken on by the founders of OtterBox and Blue Ocean Enterprises, Curt and Nancy Richardson. Still relatively new to the scene and without a physical residence, Old Elk Distillery actually happened to be named Colorado Distillery of the Year at the New York International Spirits Competition. Also, Old Elk's Dry Town Vodka took Gold in the "Best of Show White Spirits: Vodka" category and Dry Town Gin took Bronze in the "Best of Show White Spirits: Gin" category at the World Beverage Competition! 
The Reserve by Old Elk Distillery Tasting Room Hours:
Tue - 12 PM - 9 PM
Wed - 12 PM - 9 PM
Thu - 12PM - 11 PM
Fri - 12PM - 11 PM
Sat - 12PM - 11 PM
Sun - 12PM - 9PM
Mon - 12PM - 9PM
NOCO Distillery is a craft micro-distillery that makes high-quality whiskeys, gins, rums, vodka, and brandy. This distillery uses small hand-crafted, American-made copper stills as well as American and European oak casks in its distilling process. These are hand-crafted spirits made right here in Fort Collins sourced by raw materials, as much as possible, from other local companies. NOCO Distillery even uses local Colorado botanicals and fruits in its craft spirits. This environmentally conscious distillery takes pride in its product and works toward perfecting its craft each time a new spirit is put into production. 
Tuesday 10 AM–3 PM
Wednesday 10 AM–8 PM
Thursday10AM–5 PM
Friday10AM–9 PM
Saturday4–9 PM
Sunday - Closed
Monday 10 AM–3 PM