An ode to wheels and summer fun in Fort Collins
Let's face it. With a set of wheels – whether two, four, or more – you can go just about anywhere. Take Fort Collins for instance. From riding (or racing) your bike on gravel roads to catching a ride on the 100-plus-year-old trolley, to shopping for flowers from a bright blue VW flower truck (with four wheels), wheels really do make the world go 'round. Here's how you can roll through summer in Fort Collins.
Two-wheeled fun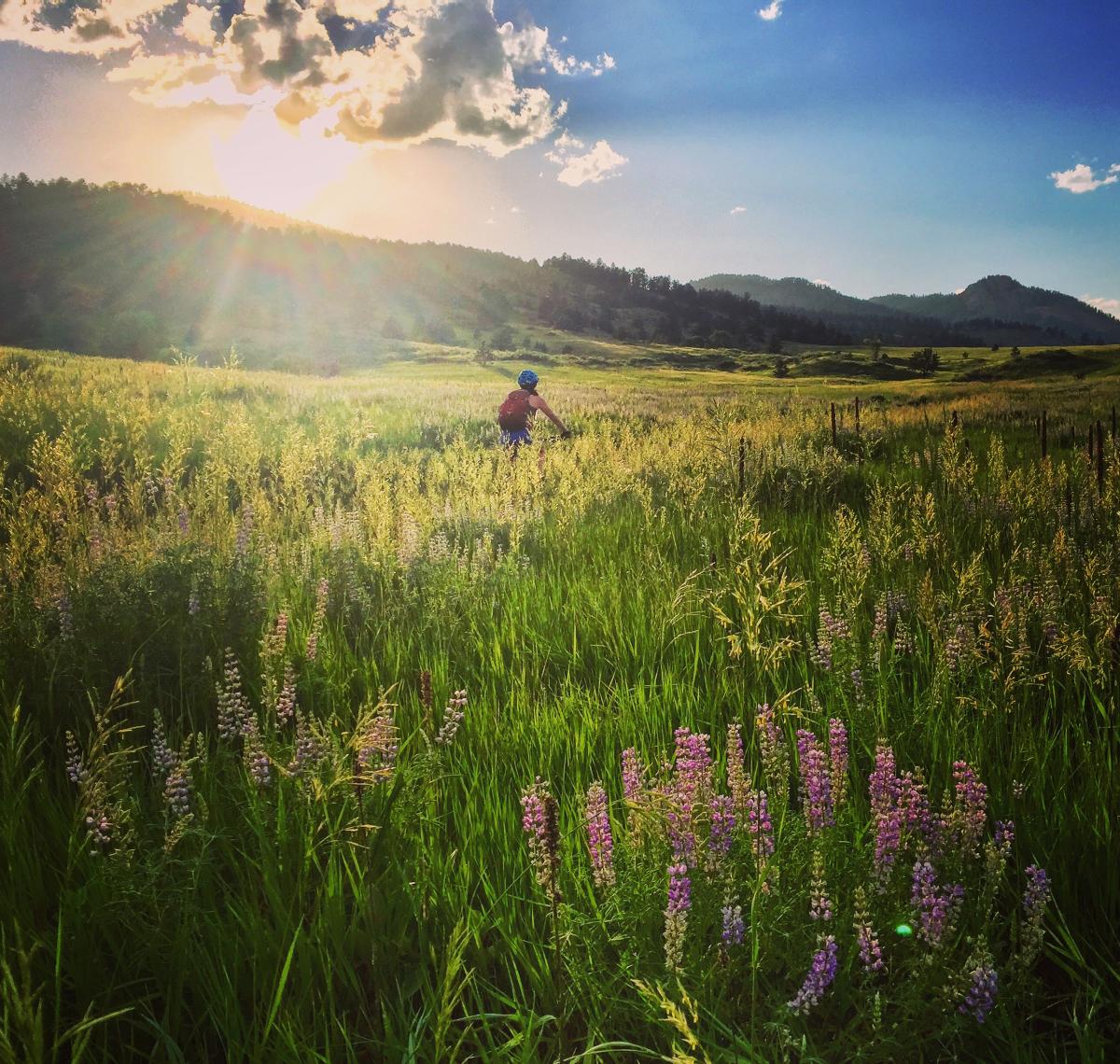 The Fondo:
The FoCo Fondo, returning to Fort Collins on July 23, 2023, is both family ride and gravel grinder. This "daring gravel cycling adventure" starts and finishes at New Belgium Brewing in Fort Collins, Colo., and features route options ranging from 12 to 118 miles. The family-friendly 12- and 32-mile rides offer the perfect summer challenge wrapped in a fun package, while the 53- and 118-mile routes promise to test your mettle. Ride the 53 for a rolling ramble of the area's unpaved roadways, or race the 118-mile Bite the Bullet open category for cash, prizes, and a bolo tie. All FoCo Fondo entries include a swag bag; aid station support with snacks, water, and hydration options; a delicious post-ride meal and beverage; entertainment; and a few additional goodies. Post-ride, enjoy FondoFest's food trucks, vendors, bike demos, live music, and kid-friendly activities.
Biking at Lory State Park's Pump Track:
Just a 15-minute drive from downtown Fort Collins, Lory State Park boasts 26 miles of hiking and biking trails. It's also home to the Corral Center Mountain Bike Park, which has a dirt jumps, pump track and skills area. 
Biking is one of the greatest ways to familiarize yourself with Fort Collins. The city is known for its reasonably flat terrain, exceptionally wide bike lanes, and trails that run alongside the Cache la Poudre River and Spring Creek. Not to mention, biking is a pleasant, healthy, and environmentally friendly way to get around. Whether you're exploring some of Fort Collins' 285-plus miles of trails or treading through the mountains, you'll understand why Fort Collins is a platinum-level bike-friendly city. Ride to Old Town or pedal to one of the 20-plus local craft breweries and you might be surprised at how many people bike around town.
If you would like a little guidance on your first biking adventure, Fort Collins-based Beer & Bike Tours is ready to take you on your first fat tire adventure. Front Range Ride Guides also leads full and half-day mountain bike tours in the Fort Collins area, which include lunch and a video of your tour.
Four-wheel fun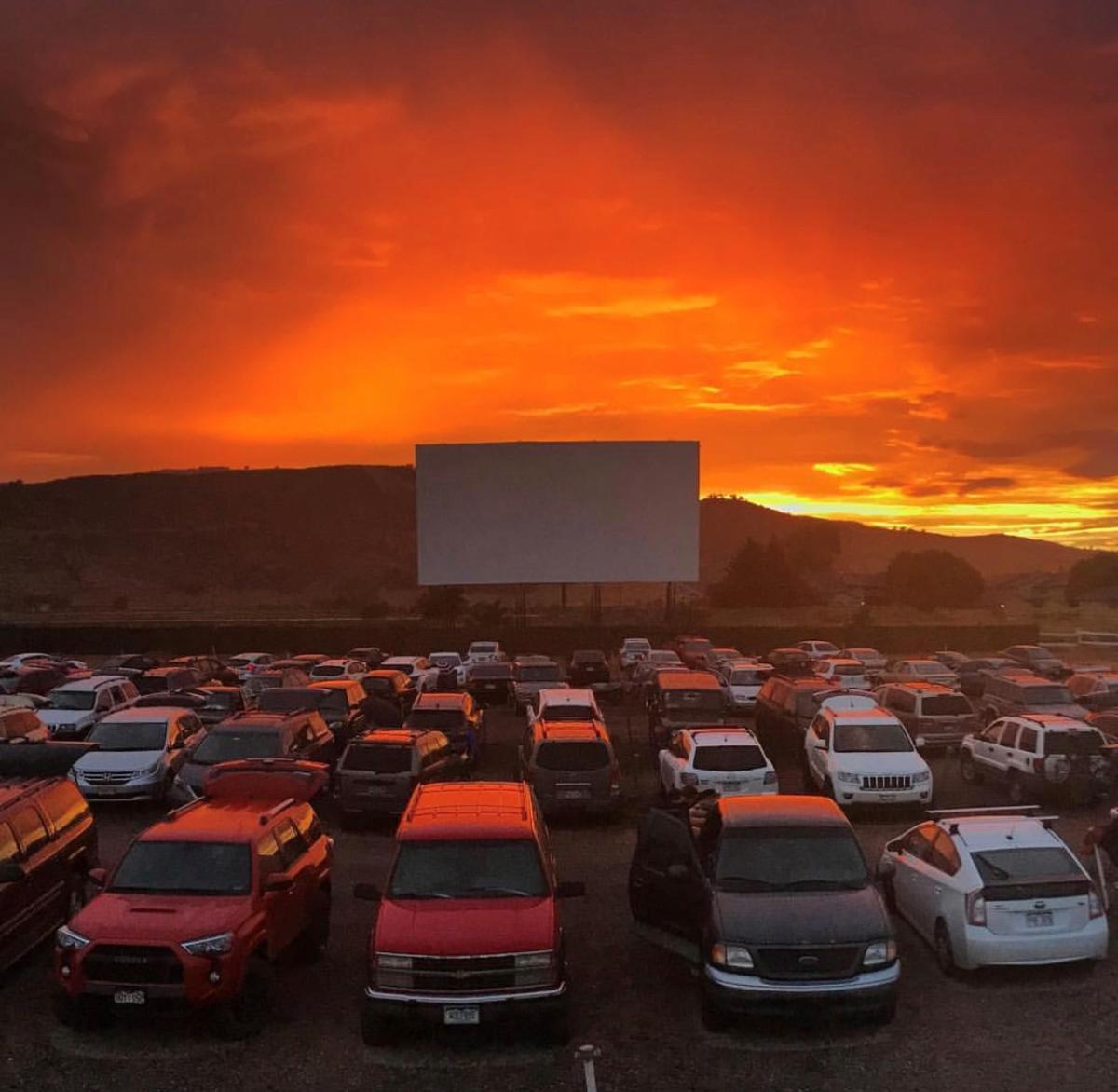 Blooms on Wheels:
CC's Flower Truck is on a mission to spread peace, love, and flowers throughout Northern Colorado. You'll find the blue 1968 Volkswagon Transporter, bursting with colorful flowers, often parked at breweries, markets, and more. Owner Caitlin Dunnagan sources flowers from local growers and a portion of flower sales are donated to one of three charities, including the Larimer County Humane Society. Unsold blooms are donated to nursing homes and hospitals. "Sometimes a simple flower is all someone needs to turn things around and remind them to smile again," Caitlin says.
Drive-In Music (and Movies!):
Fort Collins is home to the Holiday Twin Drive-In, one of six drive-in movie lots left in Colorado and only one of 348 left in the entire country. Located at 2206 S Overland Trail, the Holiday Twin hosts events and outdoor movie showings.  Click here for the lineup, pricing, and other details. Oh, and the Drive-In shows movies, too!
Ride the Trolley:
During the summer, hop on the Fort Collins Municipal Railway on Birney Car 21, (also known as "Car 21" or just "Birney") as well as Car 23. Only around a dozen Birneys around the world still operate as rail lines today and Fort Collins has one of them. The trolley runs on Mountain Avenue from Old Town to City Park and Grandview Cemetery. Each 3-mile trip takes about 30 minutes.
Majestic Mountain Scenic Rides:
Majestic Mountain Scenic Rides offer tours leaving from Fort Collins to see the majestic mountains just miles outside the city. The tours give riders the chance to learn of the trailblazers that first populated the mountain towns and canyons while enjoying the beautiful scenic views of the northern Colorado mountains. Tour the scenic byways of Cache la Poudre river canyon and the Peak to Peak Highway.
Food Truck Fare:
The popular Food Truck Rally returns to City Park in Fort Collins beginning in May. Every Tuesday from May 16-Sept. 19 (from 5:30 p.m. to dusk), enjoy tasty bites from a variety of local food trucks as well as live music. Check the Facebook page for the weekly vendor lineup. Biking to the event is encouraged and leashed dogs are welcome.