Photo courtesy The Armstrong Hotel
Where to Stay, Eat and Play with Your Furry Friend
By Caramie Petrowsky
For some folks, their furry dog friends are most definitely a member of the household and they wouldn't dream of leaving Buddy or Bella at home while they go on vacation. Thankfully, Fort Collins is extremely dog friendly. Name another town that dedicates an entire annual fall event — Tour de Corgi — to our best friend?
Here's the lowdown on a few of our favorite places where pets are welcome to stay, play and eat (or imbibe) with you in Fort Collins. Click here for a full pet itinerary.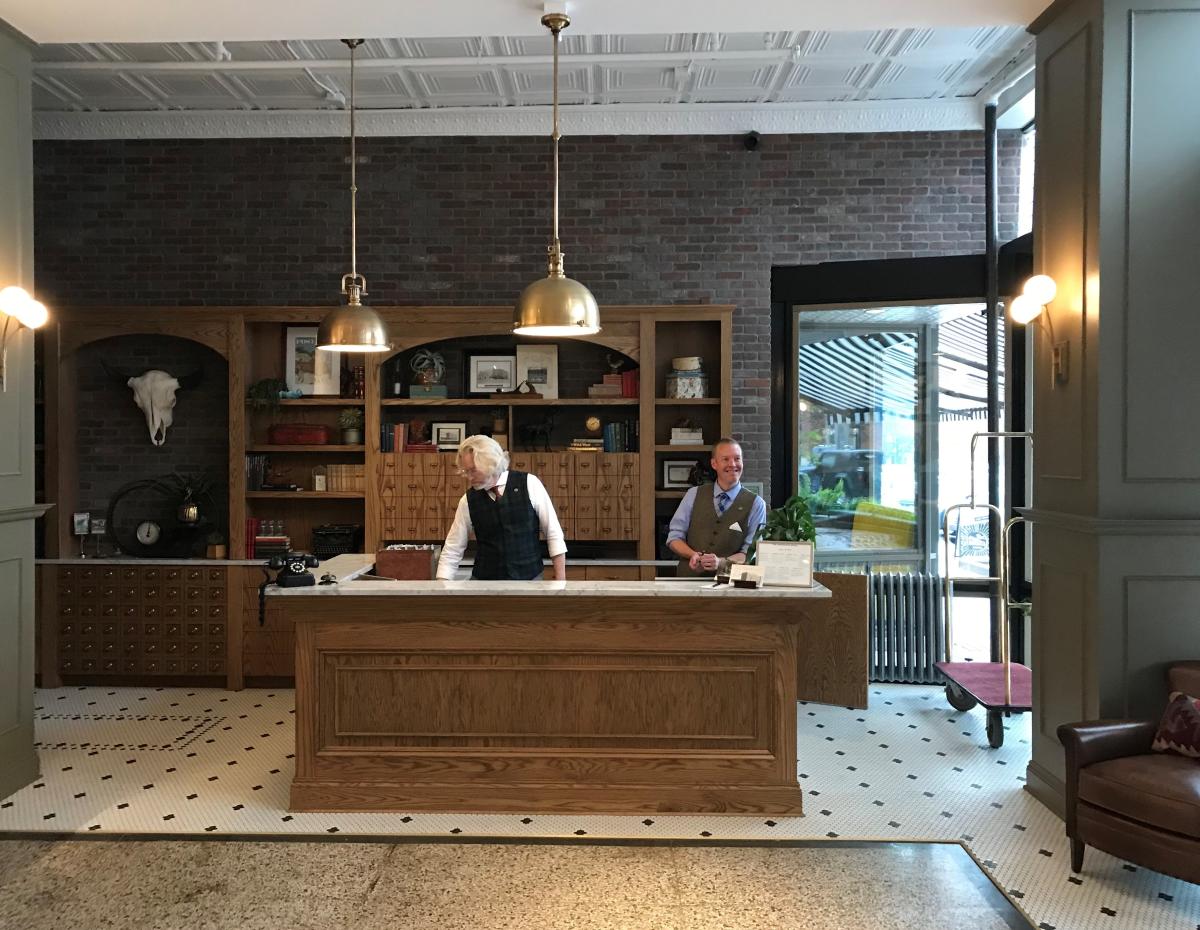 STAY
THE ARMSTRONG:
An Old Town Fort Collins landmark, the iconic Armstrong Hotel is happy to welcome your whole pack to the hotel. Their dog friendly rooms include a comfy Pendleton dog bed, a New Belgium Brewery dog bowl and plenty of local treats to snack on. While your pup will be more than pleased with the accommodations, so will you. The hotel recently reopened in spring 2019 after a complete remodel honoring the hotel's 95-year history. The new look features an eclectic mix of earthy, natural and jewel tones juxtaposed with industrial elements, such as vintage leather, wood, and metals throughout. Visit this page for more details on the hotel's pet policy.
ELIZABETH HOTEL
The 164-room Elizabeth Hotel in Old Town (111 Chestnut Street) is not only the most luxurious hotel in Fort Collins, its also certainly pet friendly, embracing the idea that there's no need for anyone to ruff it. If your pup is a music fan, this is the spot for you. The luxury hotel pays tribute to FoCo's deep-rooted music scene and features record players in the guest rooms so get ready to play them some Simon & Garfunkel.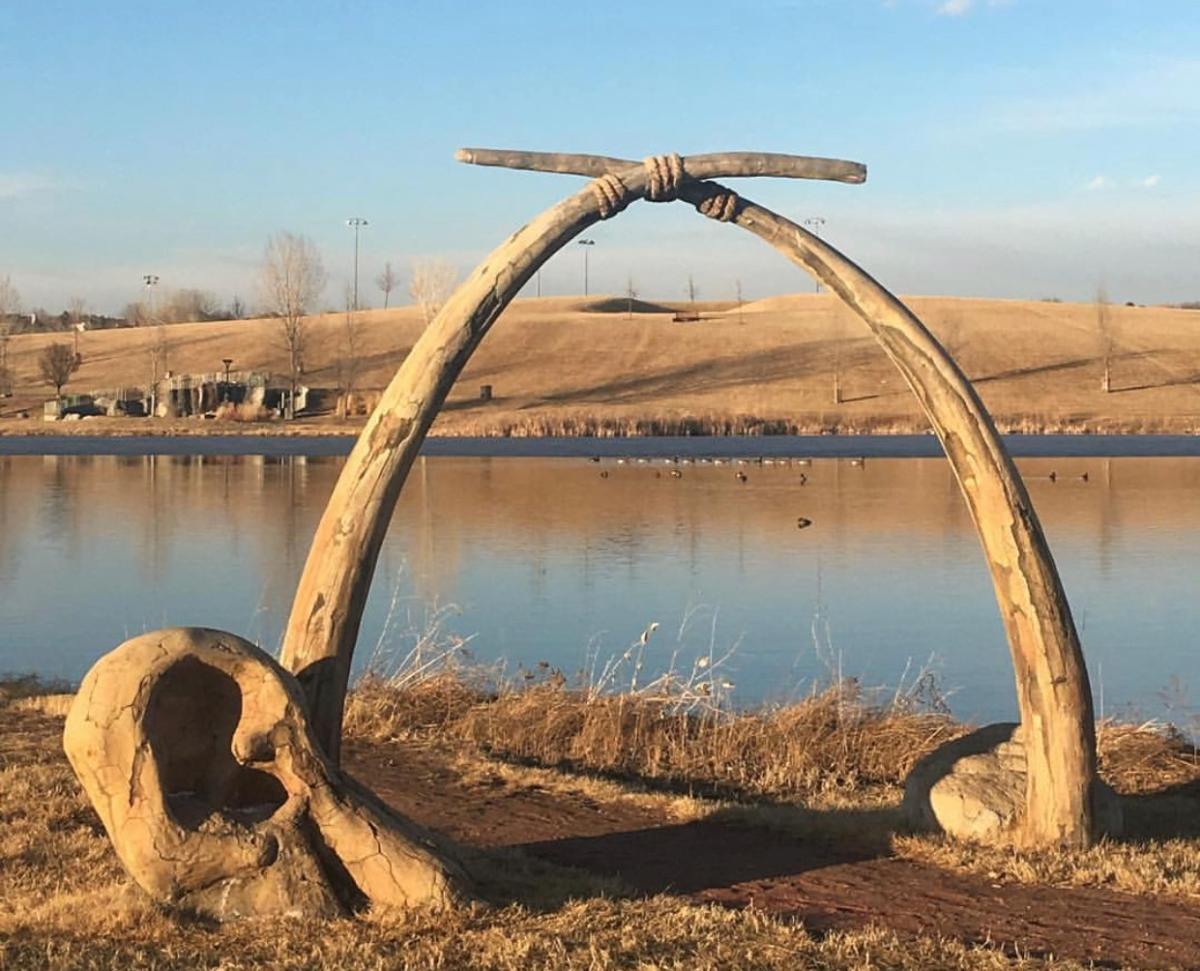 PLAY
Fort Collins is home to a plethora of fantastic parks, including four fantastic dog parks where dogs can play off leash, and an Old Town pet boutique that's worth a visit. It's also worth noting most of the Natural Areas in and around the city welcome leashed pets. Add these stops to your itinerary.
SPRING CANYON
Located at the base of the foothills, the 100-acre Spring Canyon Community Park (3156 S. Overland Trail) features a 2-3-acre fenced dog park complete with tunnel obstacles, shared tennis balls and even a doggy pond. Recent additions include a fenced in area for small and shy dogs and a water fountain for you and your pet. Nearby walking trails sweetens the visit.
FOSSIL CREEK PARK
Fossil Creek Park (5821 S. Lemay St.) is a must visit for the furry friend in your life. The nearly 100-acre park includes a 1-acre dog park (with a small fenced off area for small or shy dogs) and plenty of walking paths your pup will love. If you have kids as well, the playground here is second to none as the park is an ode to Colorado's abundant geological history. After climbing a giant Wooly Mammoth and swinging from its tusks, kids can climb through a shark's jaw and then scale a concrete climbing wall with embedded "fossils."
WAGZ
Forgot your leash? Need more treats or toys? No problem. Wagz Pet Market & Grooming is an easy Old Town stop your pet will love to make with you. Even better, this cute pet boutique is within walking distance to both pet-friendly hotels: The Armstrong and The Elizabeth.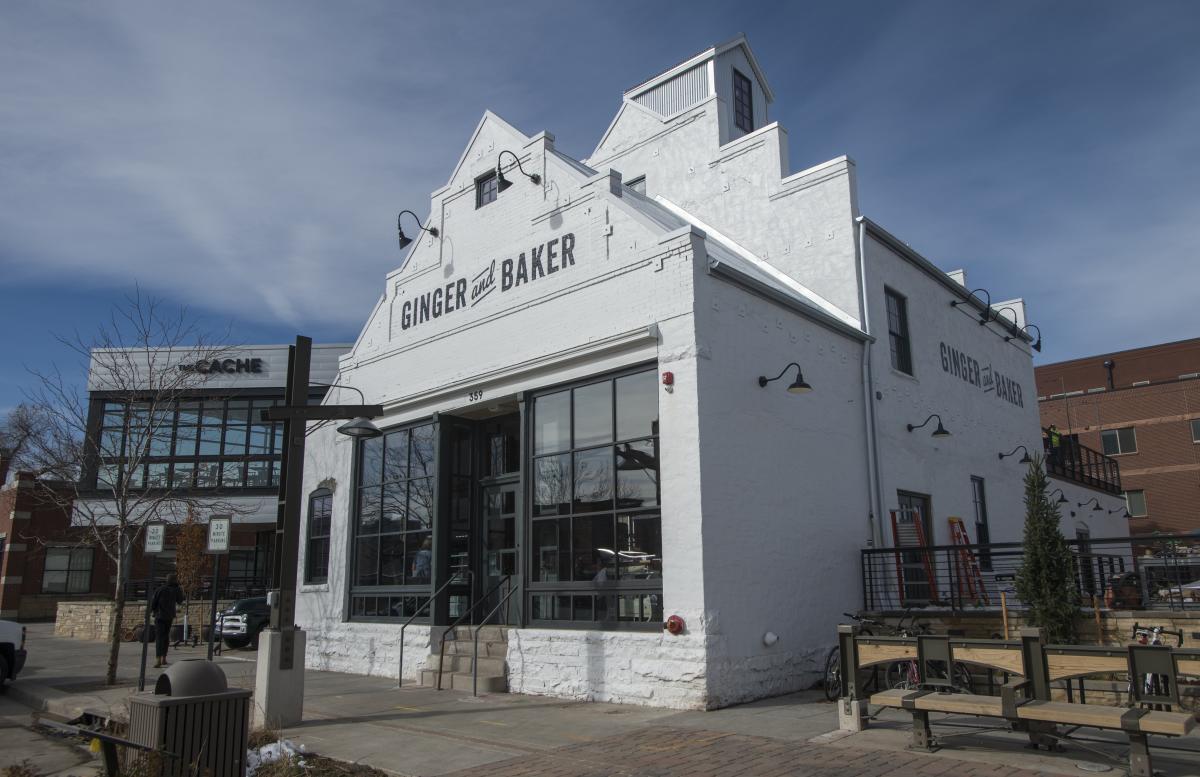 EAT/DRINK
Ginger and Baker
Ginger and Baker, which opened in late 2017 in the former Northern Colorado Feeders Supply, features a pie
shop and restaurant, teaching kitchen and retail space. The spot is quite popular with dog parents as their North Patio is super dog-friendly. Come summer, they even host dog-friendly events complete with doggie pools and frozen pup pops to help your furry friend cool off.
Maxline Brewing
Don't be surprised to see dogs basking in the sun on the patio and inside at Maxline Brewing, where they're welcome to hang while you sip an Imperial Hefe. The brewery even sells a variety of munchies, including all dogs favorite people treat: beef jerky. You might even get a chance to meet Maxine, owner Cathy and Kevin's beloved pup.
New Belgium Brewing Company
As one of the first breweries in Fort Collins, New Belgium Brewing Company is a must visit. You'll likely encounter dogs chilling with their owners inside the tasting room as well as lounging on the back porch while their owners play Rolle Bolle. If you get hungry, you can grab a snack from the rotating food truck outside. From time to time, New Belgium truly goes to the dogs. They hosted their first official brewery manners dog training course in May 2019, with exercises specifically tailored for dogs in brewery settings. Plan ahead: Dogs aren't allowed on the brewery tours, including the in-depth specialty tours like the two-hour Grain to Glass tour.
Coopersmith's Pub & Brewing
This Old Town landmark is Fort Collins' oldest brewpub and a pioneer in the city's world-famous craft brew culture. Best of all, Coopersmith's is dog friendly. As with most restaurants in town with an outdoor patio, Coopersmith's welcomes dogs on their two-sided patio where you can practice your people-(and dog-)watching skills. Nosh on hearty pub classics (including vegetarian and gluten free options) while your pet lounges nearby.
The Exchange
There are dogs aplenty hanging out at The Exchange, an inviting open air plaza surrounded by shipping container cars that serve up inspired cuisine, beer and craft cocktails. We won't tell if you sneak your pup a bite from your Chick'nCone, which serves up fried chicken pieces in a waffle cone. Scoot over to Vatos Tacos + Tequila for tasty street tacos. And for dessert, a scoop of ice cream from Old Town Churn or an uber-tasty robot-fried doughnut from Fort Collins Donut Co is sure to satiate everyone's sweet tooth.
Lucky Joes Sidewalk Saloon
Along with one of the best (and latest!) happy hours in town, this Irish-bar-meets-Western-Saloon is very dog friendly. Grab a handful of peanuts (we won't tell if you share one or two with your pup), snag a seat on the patio and make yourself at home at Lucky Joe's. You'll both love people and dog watching the afternoon away.