Topo Designs was conceived and built in a home basement right here in Fort Collins. This led to the company opening its second Topo Designs store right back where it all started. Topo Designs came to be in 2008 and was the brain child of Jedd Rose and Mark Hansen. The main goal for Topo is to create a product that is tough enough to handle the outdoors, but also sleek enough to transition to being worn in the city; very urban meets rural type of design. In this week's community connections we were able to speak with sales associate and design intern, Luke Koppa. 
Topo is unique in that it offers people an option between their casual gear that doesn't perform out on the trail and the ultra-technical gear that feels out of place in town. Our goal is to make products that transition seamlessly from a hike up at Horsetooth to a happy hour down in Old Town. We also place an emphasis on community and working with those around us. Our backpacks are all made less than an hour south of Fort Collins, and our apparel is all made in the U.S.A.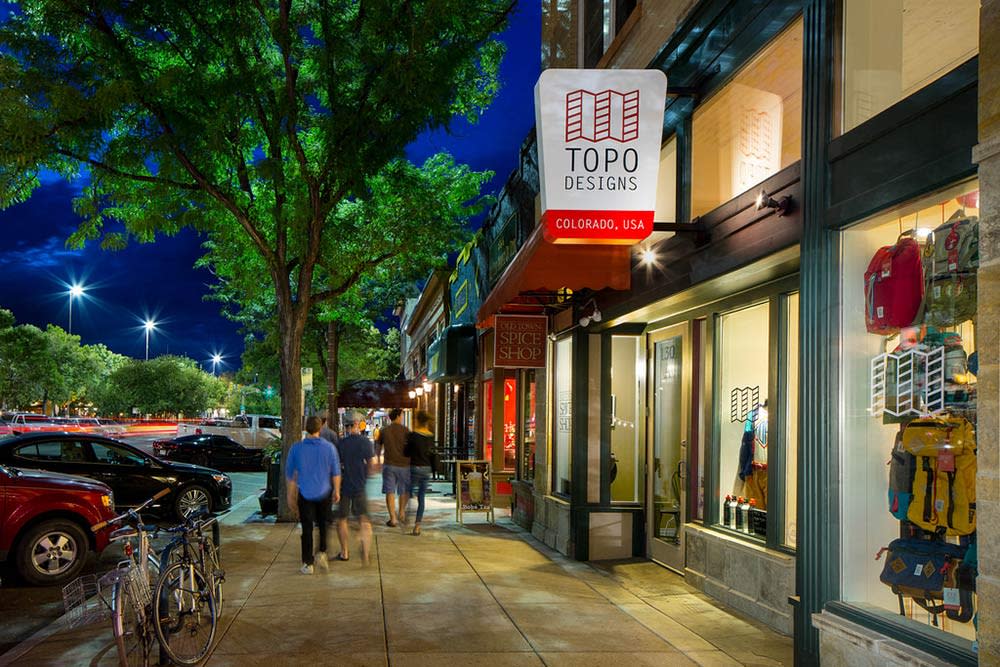 What is the story behind how Topo Designs got its start?
Topo was started back in 2008 by Jedd Rose and Mark Hansen. They started Topo because the backpacks on the market seemed overly complicated and felt out of place in natural environments. They wanted to create products that emulated the functional simplicity of the outdoor gear of the past. In its early years, Topo's products were sewn by Jedd in his home, and domestic and small-scale production has remained a key part of the Topo story. The retail stores are a relatively new aspect of Topo Designs, with the Fort Collins store opening in April of 2015. This has allowed us to have a more personal relationship with the community, and has coincided with us moving our Design and Marketing team up to an office right here in Fort Collins!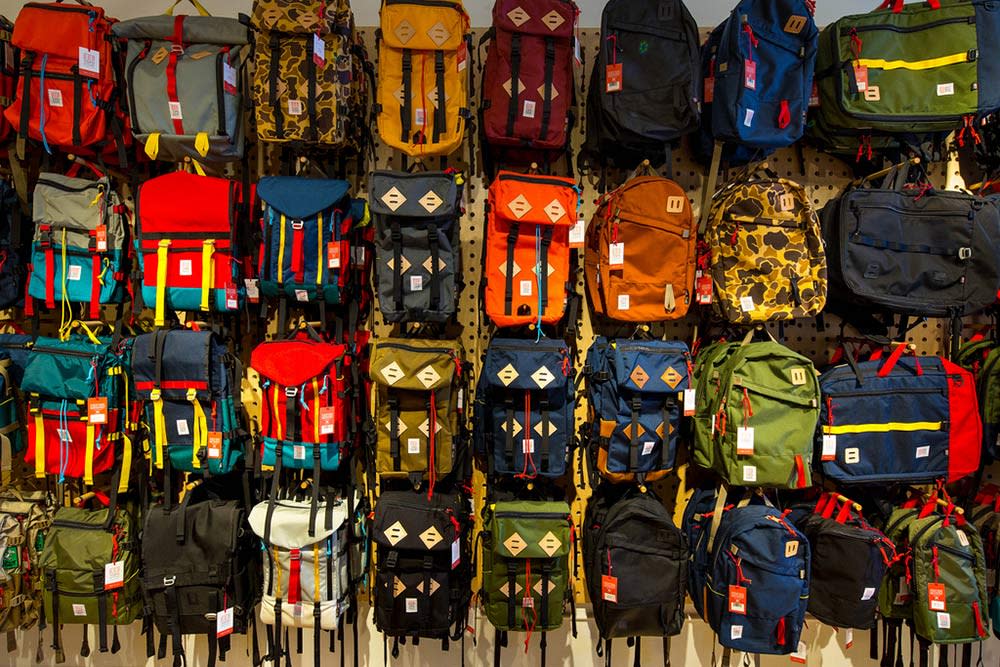 What do you love about Fort Collins?
There's a lot of things I love about Fort Collins. First and foremost, the city has a special "vibe" to it, for lack of a better word. Coming from Wisconsin, Fort Collins felt the most like home when I came to visit, with its laid-back feel and friendly people. Another thing I love is the multitude of activities you have access to within a short bike ride or drive. There have been a bunch of days this year where I went out for a ski tour at Cameron Pass or Rocky Mountain National Park in the morning and was back in town in time for work.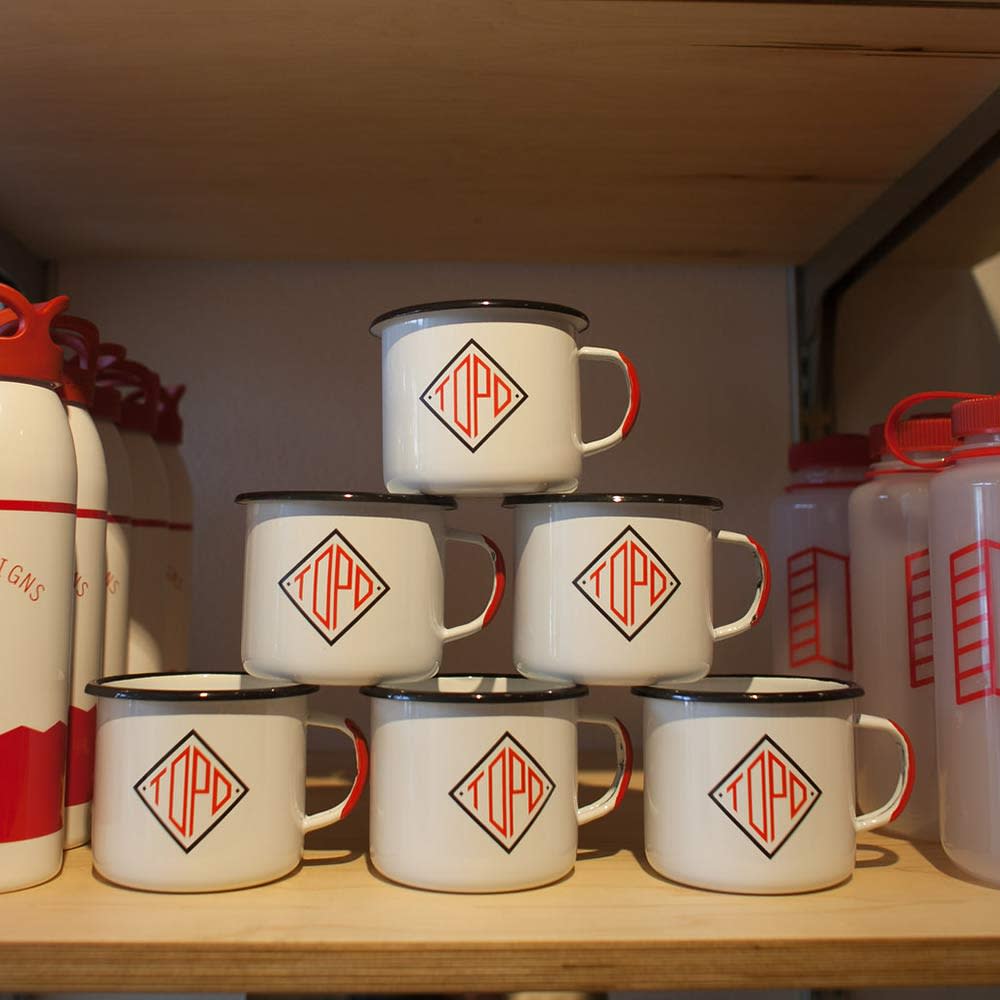 What are some of your favorite things to do in Fort Collins?
Most of my favorite things to do tend to revolve around outdoor activities. When I've got limited time or am just itching to get outside for a bit, I love running and biking the miles of trails in and around the city. I am lucky to live pretty close to the Poudre Trail, which offers a more secluded alternative to running on the road. I also spend a lot of time in the Reservoir Ridge, Maxwell, and Pineridge natural areas, whether it be trail running or fishing. Then it's always nice to head into Old Town after a day on the trails for some great food and drinks with friends.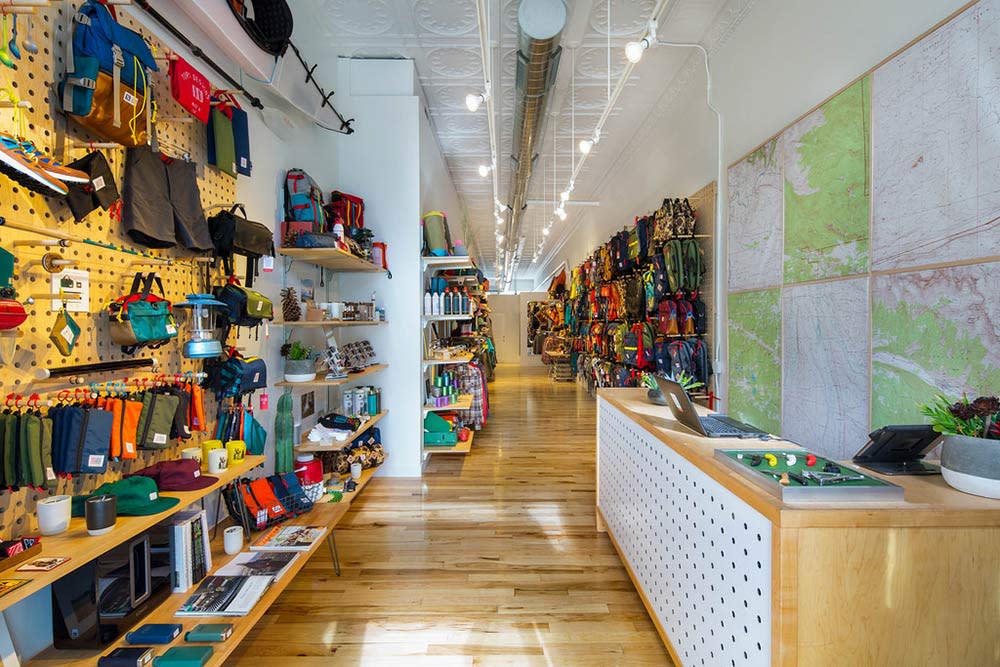 What do you want visitors to experience at Topo Designs?
First and foremost, I want people to feel welcome. I think the retail experience can often be intimidating, whether it's because you're not sure what you want or you feel pressured by staff to make a purchase. I want people to think of Topo as a nice place to stop in, see what's new, or chat about outdoor adventures, events in town, or just how their day is going. On top of that I want them to think of us as an outlet for information on Fort Collins. I'm no expert, but I'm always happy to offer some advice one where to grab a great taco, take a quick hike, or find some nearby ice cream.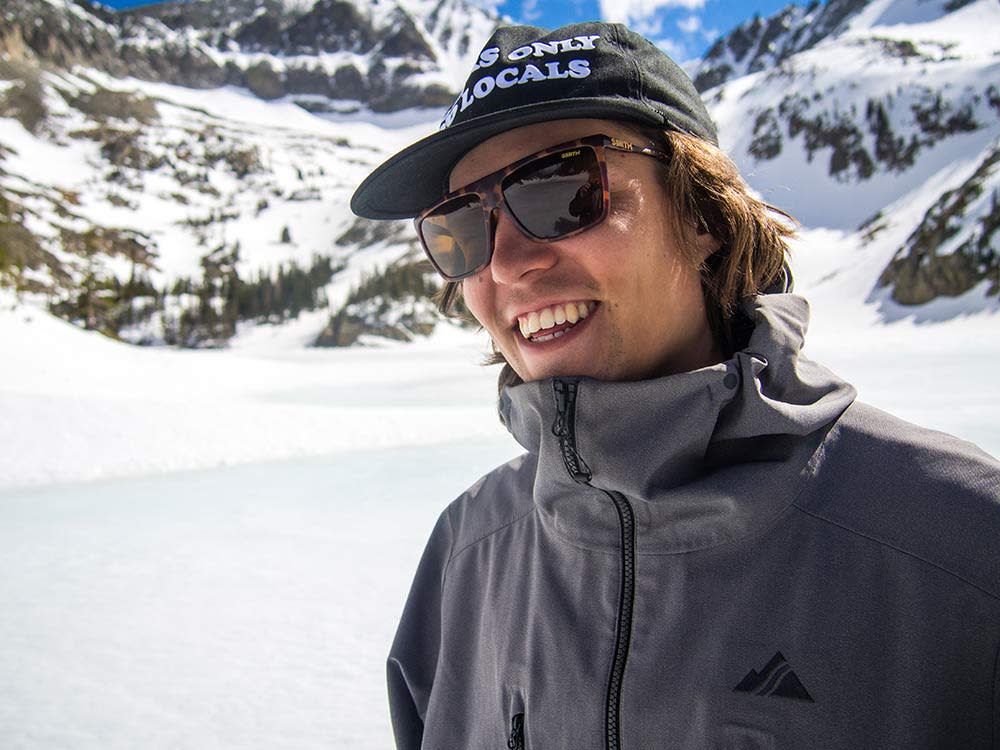 Tell us about yourself...
I grew up in Milwaukee, Wis., and have had a passion for the outdoors and the gear I used to enjoy it, from an early age. My family spent a lot of our time exploring the forests and lakes of the Midwest, and made an effort to take road trips to see as many National Parks as we could. I grew up using my grandparents old Coleman stove, a canoe from the 70's, and fished with hand-me-down tackle, and this appreciation for the functionality of older, simpler products is what drew me to Topo. I made the move out to Fort Collins in 2014, for my freshman year at CSU. I'm currently on track to graduate in 2018 with a degree in Apparel and Merchandising, with a concentration on Product Development. My educational focus is a reflection of my appreciation for well-designed gear that helps people enjoy their time spent outside. I had the opportunity to work the Jedd and the other designers during the summer of 2016, an experience that was extremely rewarding and provided me with an in-depth look at the great degree of thought and effort that goes into each and every Topo Designs product. When I'm not working or at school, I spend as much time as possible outside. I love rock climbing, fly fishing, and trail running, but backcountry skiing has become my most-recent obsession. I've skied every month for the past 17 months, and plan on continuing to do so for the foreseeable future. However, I'm happy to get outside in any form, whether it's a multi-day ski tour or just a half-hour run near my house.
---
Address: 130 S College Ave, Fort Collins, CO 80524
Phone 970-568-8628
Email: fortcollins@topodesigns.com
Hours of Operation: Mon-Sat: 10am-8pm, Sun: 10am-6pm
Website: topodesigns.com
Twitter: @TopoDesignsUSA
Facebook: @TopoDesigns
Instagram: @topodesigns