Fort Collins is a destination for travelers near and far, and a lot of times those travelers are looking to spend more on fun than on a place to lay their head. Lucky for them there is a solution. Enter the Solarium International Hostel, where visitors' first steps in the front door feels as if they've walked thorough the Narnia closet into a secret jungle where the atrium's glass ceiling lets the sunshine beam through. In this week's community connections we had the pleasure of getting to know Chelsea Gressman, owner/operator of the Solarium International Hostel. 
"Having stayed at so many wonderful hostels during my travels, it's always been my dream to host others. At first, we weren't sure a hostel would be a good fit for Fort Collins, but it turns out to be the perfect fit. People here are healthy and happy, and support local businesses and a culture of travel. It's a good place to be," Gressman said.
What makes the Solarium International Hostel unique?
The Solarium is named after the botanical garden we have in the center of the hostel. There are tropical plants that reach 40 feet high all the way to the top of the glass ceilings. There is nothing like it! The rooms wrap around the atrium in a u shape, allowing guests to enjoy a balcony view. Almost as unique as our building is the community that the Solarium fosters. We promote a culture of travel and community. From a community kitchen to our 40 ft. tipi, our yoga co-op studio to the shared dorm rooms, and everything in between, there is so much opportunity to share experiences and meet friends along the way!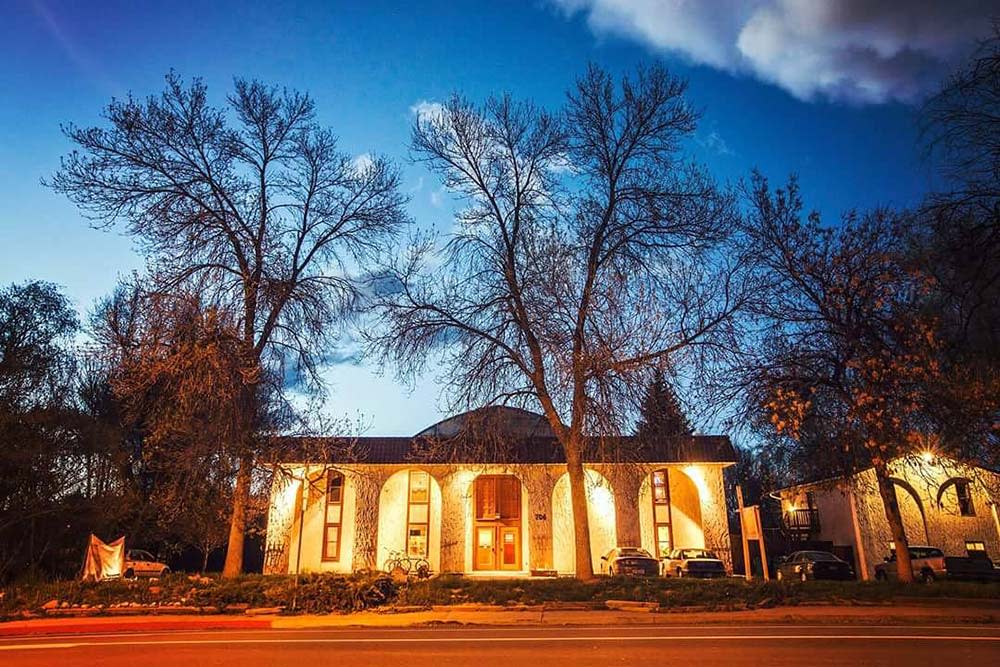 What do you love about Fort Collins? 
I love our community! I feel the support as a locally-owned business from the community and the city officials. I feel valued and part of a collective of people who care about creating a city where people want to live, love and be happy. I love that it is easier to support locally owned establishments than corporate stores. I love that our city has well maintained bike paths and a culture that promotes biking over driving. I love the fresh blood that Colorado State University is constantly pumping in. I love that people say to me, "people are so nice in Colorado!"  I am from Fort Collins, so it is hard to imagine living in a place other than here.   
What are some of your favorite things to do in Fort Collins?
I loved when as a family we would go up to Horsetooth Reservoir and camp out on my dad's boat. I always look forward to our summer camping trips on the Poudre River with family and friends-especially if we can catch a Mishawaka show!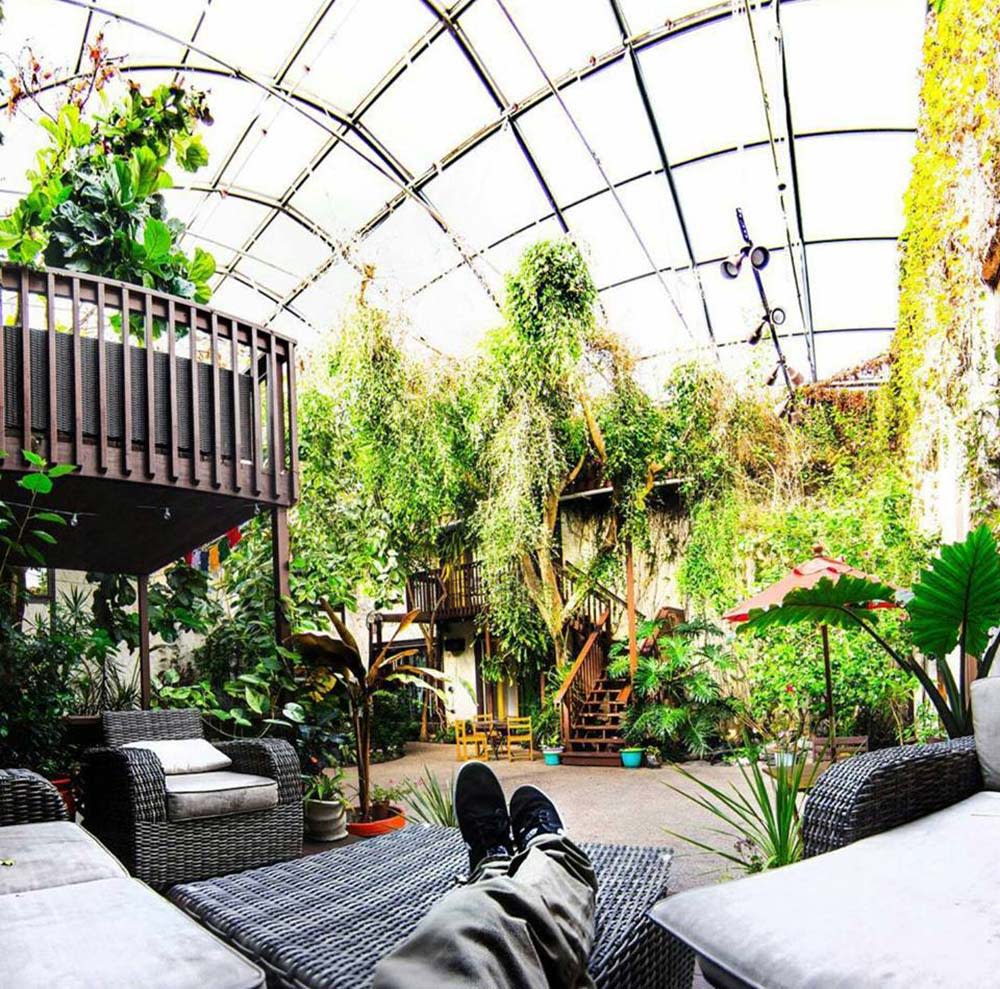 How did the Solarium get its start?
I myself have traveled around the world, staying at hostels in more than 48 countries. I fell in love with travel culture. As a solo female traveler, hostels were essential to my experience! I am from Fort Collins, so naturally I came home after years of travel. A great friend of mine told me about this amazing building for sale. My family went in on the vision, and collectively we purchased the building in 2013. We put in two years of renovations, building and painting and by December 2014 we officially became the Solarium International Hostel. We now boast a staff of five, all who have been with us over a year, a gift shop stocked with Colorado made food, souvenirs and essentials and regulars that keep coming back!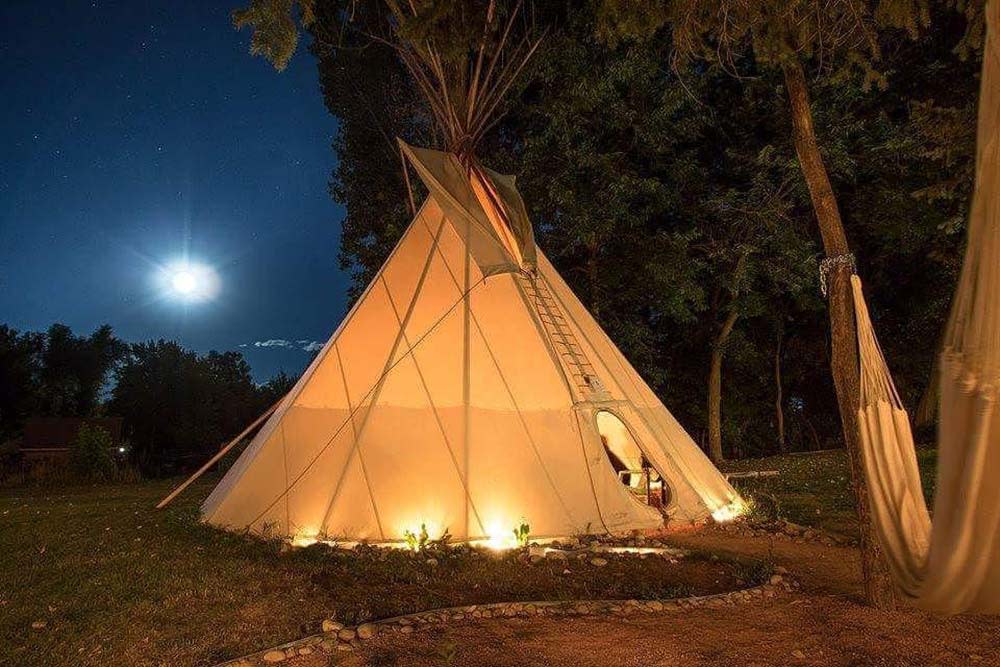 What do you want visitors to experience at the Solarium?
I want our visitors to experience travel culture, where people sit around a campfire and share stories of climbing mountains, getting through storms, or insider tips for local hot spots. I love when we have cultures from around the world all sharing one kitchen. We live in a very isolated society, where we forget how important human connection is (75% of our guests have NEVER stayed in a hostel!) There are hostels popping up all over the states, and I hope our guests seek them out and support this culture.
Tell us about yourself... 
I am from Fort Collins and was raised with a mamma who loved to travel. We would take family trips to Belize and Costa Rica as children, and since then I always longed to experience new cultures. As soon as I graduated my mom purchased me a one way ticket to Hawaii where I painted murals and farmed for work exchange. I would consider that was the time that the travel bug bit. I met others from around the world traveling solo and flying one way from country to country, at my age (19) and up.  As soon as I got home my sister and I drove from Alaska to Mexico, Key West up to Canada staying in hostels and car camping in a Honda Civic. That was just the beginning! I decided to try business school in Australia, where the GAP year was assumed. That is where I bought my around-the-world ticket that would take me from ancient cities to diners with fried spiders to tree houses 50 feet tall to a local person's wedding. (I love travel!) Now I get the pleasure to host! Now, I am raising my family in Fort Collins but I still get the thrill of adventure by hanging out with our guests!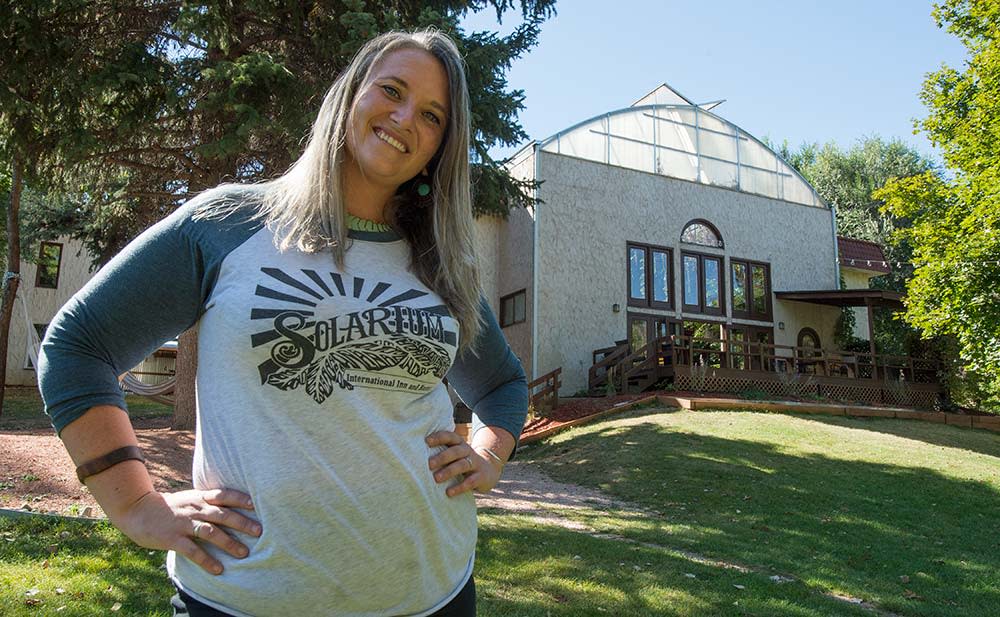 What else is happening at the Solarium?
If you live in Fort Collins, stop on in! We have a small boutique open seven days a week (from 9am till 7pm) and we love to give tours of this beautiful building. We also offer studio space at our location through the FoCo Yoga Co-Op which is open to the public. We offer daily classes and the schedule can be viewed at focoyogacoop.com.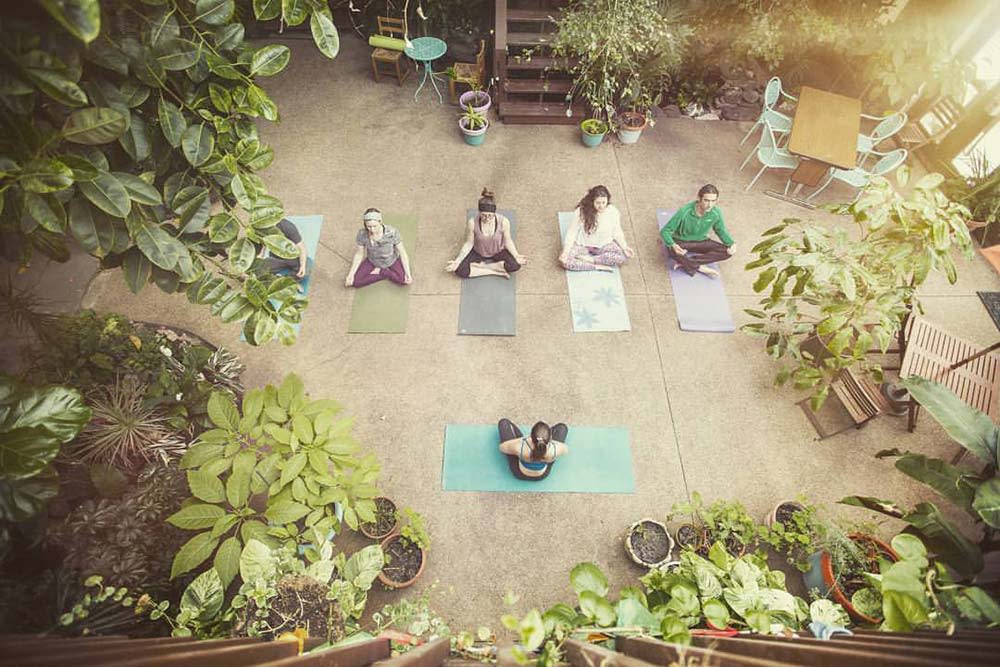 ---
Address: 706 East Stuart Street Fort Collins, Colorado 80525
Phone: (970) 599-3817
Email: info@solariumhostel.com
Hours of Operation: Daily concierge hours are from 9am-7pm (though we do close for lunch from 12-1pm)
Website: www.solariumhostel.com
Facebook: www.facebook.com/solariumhostel/
Instagram: www.instagram.com/solariumhostel/