Magic Bus Tours is a company equipped with some of the most unique, interesting perspectives when it comes to showcasing Fort Collins. The tour company takes people out on an incredible 21-seat limo bus that has a mural of all things historically relevant to Fort Collins as a paint job. This Bus is truly unique and offers one of the most memorable rides you'll ever experience while in Fort Collins. Magic Bus Tours offers unforgettable tours such as the Fort Collins History Bus Tour, our Fort Collins Brewery Tours, the Old Town Walking Tour, our Ghost Tours, and our Farm to Table Tours. We were so excited that in this week's community connections we were able to  get to know the owner of Magic Bus Tours, Michael "Murph' Murphy, a little bit better.
What makes Magic Bus Tours unique?
All of our tours have a foundation in education and local history and our audiovisual approach to touring is one of many things that sets us apart. We incorporate photos, videos and other visual aids into all of our tours allowing us to transport guests through space and time. When we tell folks about a recent ghost sighting or about what the old fort looked like, we can actually take folks to that place and time through audiovisual.  Yes, it is indeed magical. We are also unique in that we offer bus tours in addition to our walking tours. Our Magic Bus allows us to transport guests to fun locations well beyond the Old Town area from sights like Horsetooth Reservoir, to outlying farms, to off the beaten path breweries.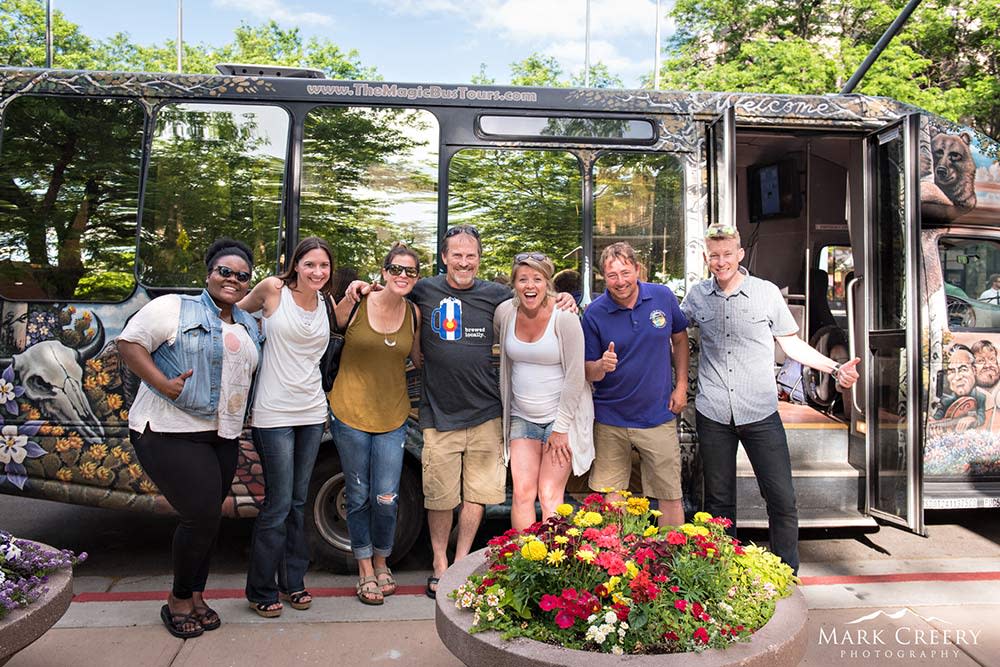 How did Magic Bus Tours get its start?
The idea for Magic Bus Tours came from a lifelong love of learning, teaching, and entertaining. I've learned about the world in two ways:  One, in a classroom setting and the other, out in the world exploring. After college I was fortunate to live abroad and travel to many parts of the globe, teaching in Asia, studying in Europe, working in South America and spending most free time abroad exploring my surroundings. While traveling from the heights of the Himalayas in Nepal to the volcanic wonders of the Galapagos in Ecuador, I participated in hundreds of tour activities presented in a wide variety of formats. Through travel I came to love the teaching model found in guided tours where the classroom and the real world come together in a beautiful way.
With an academically minded community and a ton of cool topics to explore, Fort Collins seemed the perfect place to teach and entertain with guided tours. Our traveling classroom experience dives into many topics of local interest from local history and craft breweries, to agrotourism and paranormal activity around town. We bring the classroom outside to educate people about the many cool aspects of Fort Collins while providing a fun activity sure to entertain.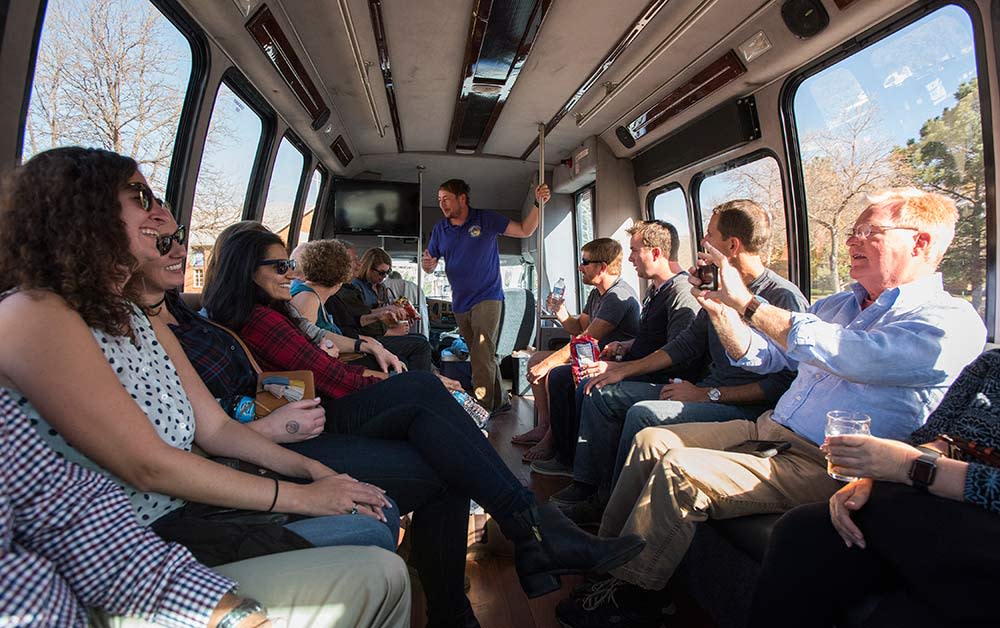 I love the sense of community in our town. No other place have I lived where folks are as aware and as involved as they are here in Fort Collins. People here pay attention to concentric rings of community from home, to neighborhood, to town, to state, to country, and well beyond our nation's borders. People in Fort Collins are tuned in and I absolutely love that.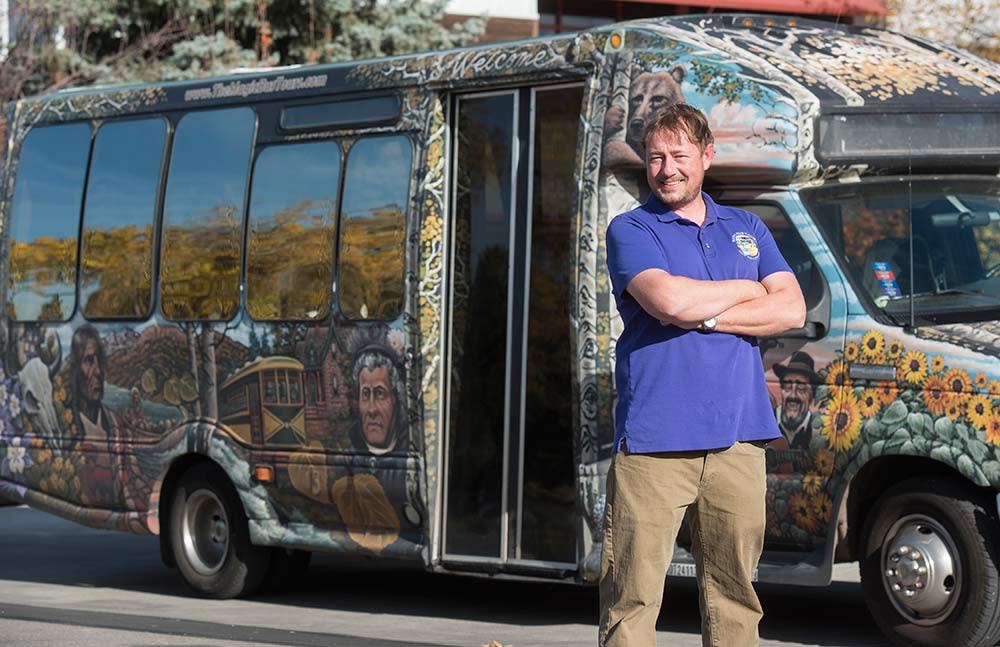 What are some of your favorite things to do in Fort Collins?
One of my favorite activities in town is simply wasting time with friends over tasty brews, delicious food, and delightful tunes, all of which are abundant in Fort Collins. I love attending our many festivals each year, soaking in the scene and bumping randomly into the familiar cast of characters that form the fabric of our community. I love meandering through the hills above town, taking in the subtle day-to-day changes of the landscape as one season slowly melts into the next.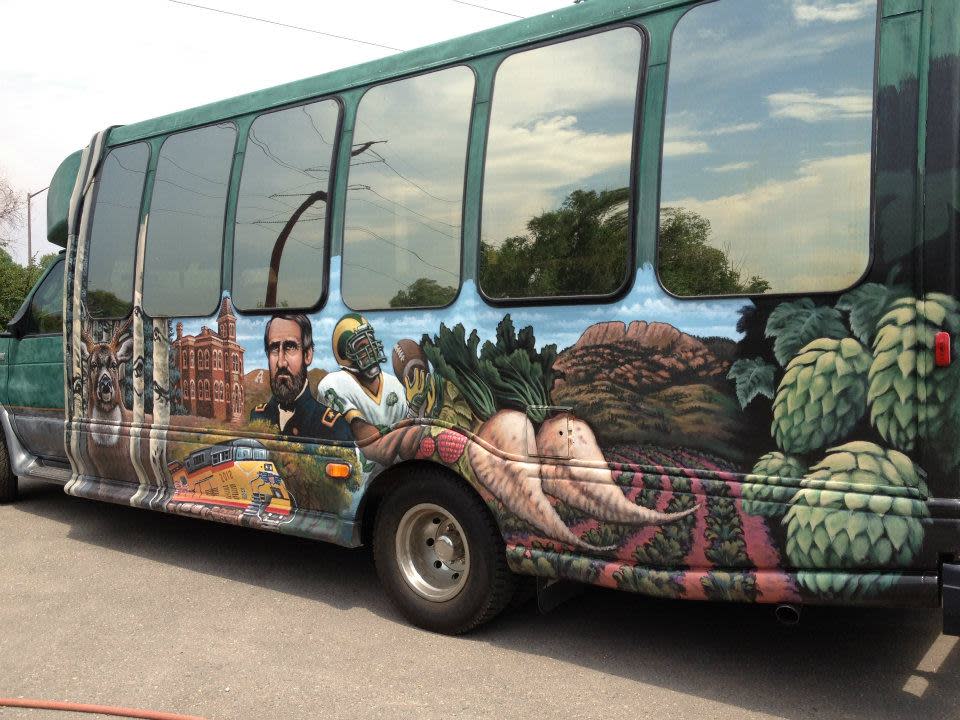 What do you want visitors to experience at Magic Bus Tours?
Our greatest hope is that all visitors to Magic Bus Tours have fun while exploring and learning about our incredible city. This hope has led to our slogan; Have Fun, Know More, and Explore with a Magic Bus Tour.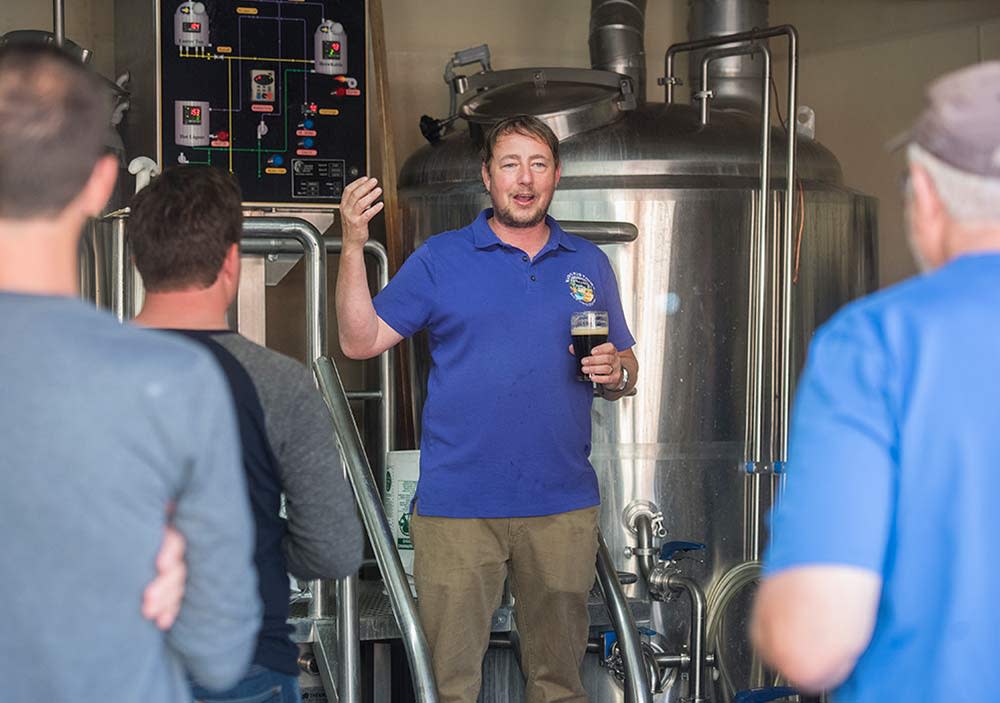 ---
Magic Bus Tours
Phone: 970-420-0662
Tour Booking: Book Your Magic Bus Tour
Hours of Operation: 10am – 7pm, Sun - Sat
Website: www.TheMagicBusTours.com
Twitter: @MagicBusTours
Facebook: @LocalMagicBusTours
Instagram: @magic_bus_tours