Lost Prairie Winery, formerly known as Blue Skies Winery, is a local, custom winery located in Old Town Fort Collins. This winery handcrafts its wine on location starting with a bucket, transfer to a carboy and then to bottle, a similar process to how a home winemaker would make their wine. Due to the intricate wine making process Lost Prairie uses, one can expect their product will be one of high quality that will certainly exceed expectations. Lost Prairie Winery offers daily wine tastings in store as well as wine by the glass, bottle and case. In this week's community connections we had the pleasure of speaking with Tatum Cochran, Tasting Room Manager & Events Coordinator at Lost Prairie Winery.
What makes Lost Prairie Winery Unique?
We make wine!  The craft beverage industry is booming in Fort Collins and throughout the Front Range of Colorado, and we're excited to be part of it in a way that differs from most others in our direct vicinity.  We love wine culture, and feel that our take on what a tasting experience should be is the perfect encapsulation of why we chose Fort Collins as our home.  We are approachable and want to share our love of wine with everyone!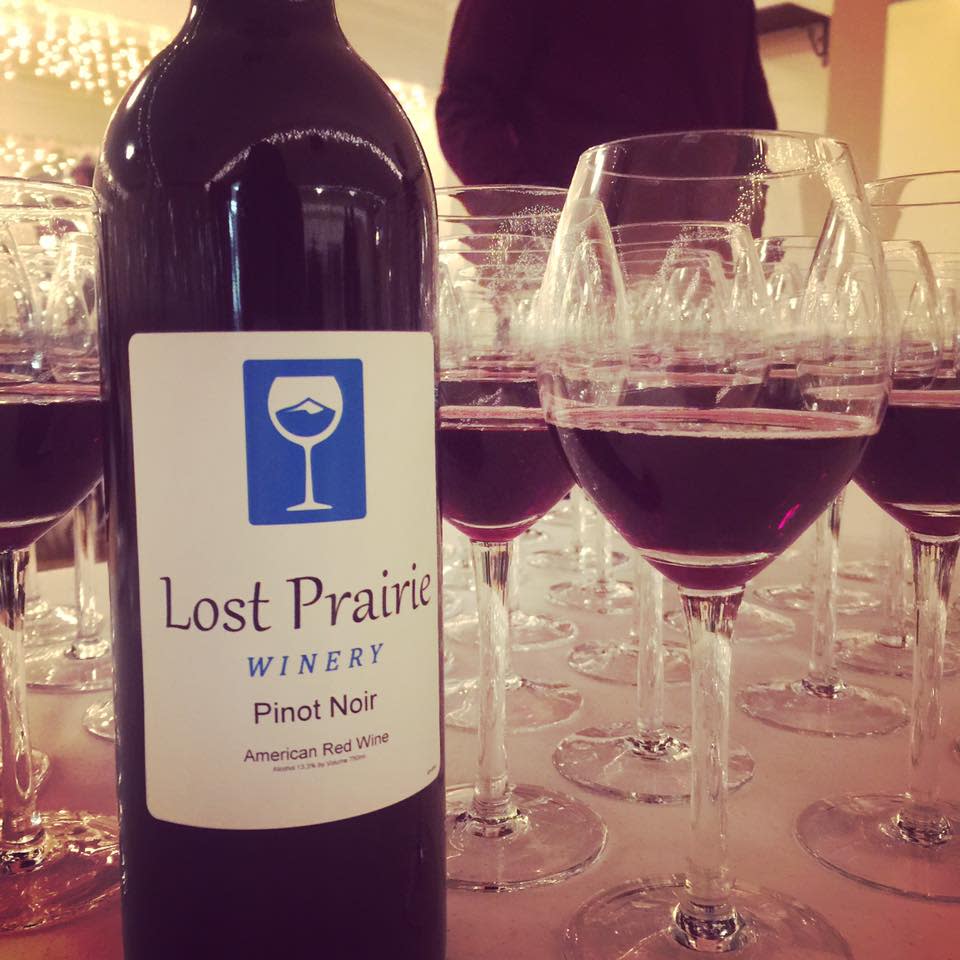 What do you love about Fort Collins?
The weather, craft beverage community, and the supportive and collaborative nature of both the food & beverage industry and the Fort Collins community as a whole!
What are some of your favorite things to do in Fort Collins?
We love biking, drinking wine, beer & spirits (made in Fort Collins, of course!), hiking, going to concerts, and enjoying the artistic nature of many locations in town!

What is the story behind how Lost Prairie got its start?
Our owner, Kate McMahon, has friends who opened a winery in southern Colorado several years back.  When she visited, she fell in love with the winemaking process and started work on opening her own winery!  We've been open for over three years now (opened on November 1, 2013), and she still loves the intricacies of winemaking, as well as being an active part of our Fort Collins community.
What do you want visitors to experience at Lost Prairie Winery?
We want visitors to learn about wine in a relaxed environment, enjoy a glass with old friends and meet new folks at the same time, and join our community of wine lovers, drinkers and makers.
---
Lost Prairie Winery
Address: 251 Jefferson St, Fort Collins CO 80524
Phone: 970-407-9463
Email: lostprairiewinery@gmail.com
Hours of Operation: *hours can change seasonally, our website will always have up-to-date info*
Sunday 12-6pm
Monday 3-7pm
Tuesday Closed
Wednesday 3-7pm
Thursday 3-7pm
Friday 3-9pm
Saturday 12-7pm
Website: www.lostprairiewinery.com
Twitter: @lostprairiewine
Facebook: Lost Prairie Winery
Instagram: @lostprairiewinery