A love for biking paired with a background and education filled with traveling and touring the world helped pave the way for Jessica Miles to pursue her passion in life and create Leisurely Pedaling. Miles' love for everything having to do with bicycles made the decision easy to construct a plan that offered site seeing tours by bikes and allow visitors to experience Fort Collins like locals.
Leisurely Pedaling is a concierge bicycle tour service that offers half-day and full-day tours for visitors who wish to explore Fort Collins by bicycle. According to Leisurely Pedaling, all itineraries include a variety of local art and culture, historic buildings and museums, outdoor attractions, wildlife viewing opportunities, restaurants and shopping, breweries, and seasonal festivals.
What is the story behind how Leisurely Pedaling got its start?
I have always wanted to find a way to be a welcoming resource for people and ride my bike for a living. Creating Leisurely Pedaling became a viable dream when I participated in full day and half day guided bike (and walking) tours in South America and Europe. I fell in love with the idea of guided site-seeing by bikes here in my home town (our city is FULL of fun stories, beautiful sites, random trivia... and breweries), and so I made it happen!
What makes Leisurely Pedaling unique?
Leisurely Pedaling is unique in design and delivery. For example: we're one of very few bike companies that believe in encouraging you to slow down, take in the sites, and enjoy the ride! We design routes around interests like art in public places, historically significant sites, food and beverage experiences, and just enjoying the scenic bikeways between neighborhoods.  With Leisurely Pedaling, you see more attractions and experience Fort Collins' top notch bicycle friendly culture at a comfortable and relaxed pace. Our guides are brilliant, long-term residents of Fort Collins, and our love for this city shows in the stories we tell and the custom routes we design.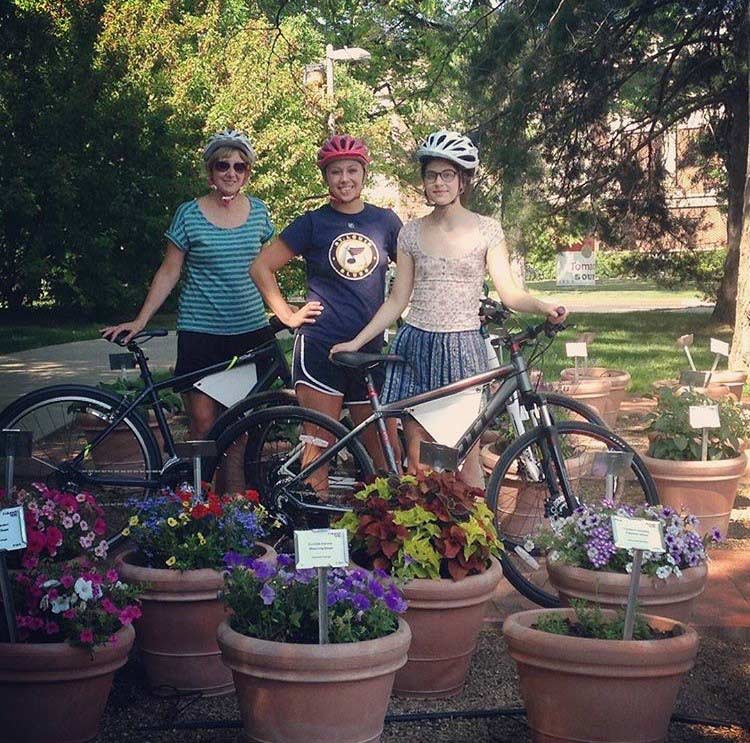 I love the 300+ days of sunshine a year and the abundance of bikeways in town!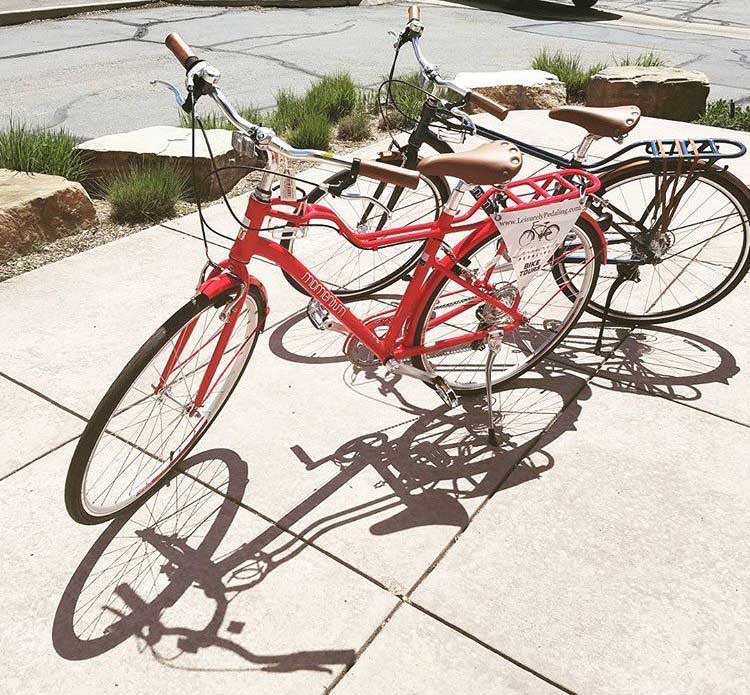 What are some of your favorite things to do in Fort Collins?
Some of the things I enjoy in Fort Collins are floating down the Poudre River on inner-tubes late in the summer, mountain biking on the trails in the nearby state park and county land, enjoying wine or beer among friends on many of Fort Collins' superb patios, and breakfast at The Back Porch Cafe on the weekends! Golfing at City Park is always a treat and, of course, I love riding along the paved bike paths throughout the city and am always exploring! We have some of the most beautiful sunrises and sunsets, and I try to make a point of enjoying as many as possible. Tour de Fat on Labor Day Weekend is an indescribable experience that everyone should try at least once in their lives!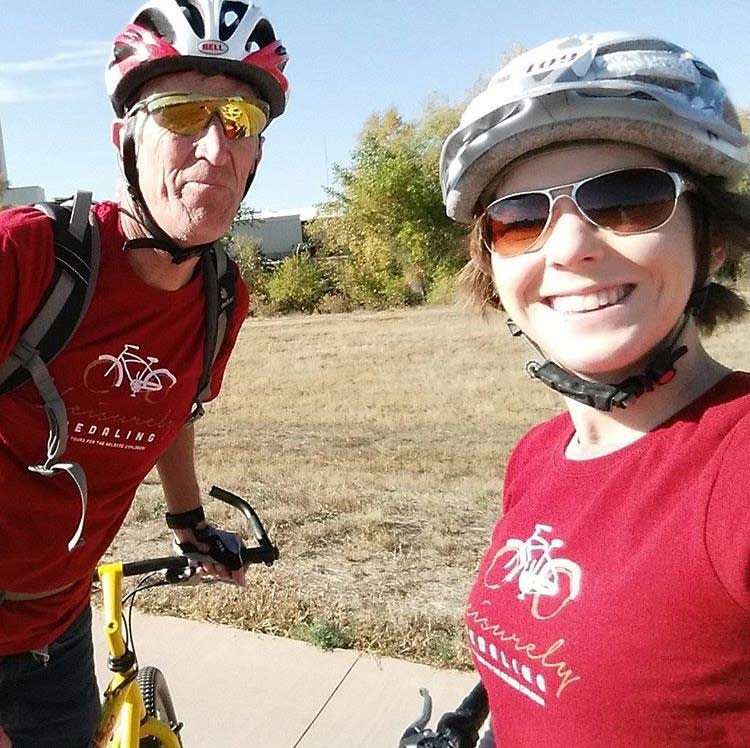 Tell us about yourself…
My family moved to Fort Collins when I was 6-years-old, and I grew up playing soccer and daydreaming of horses, and riding bikes in circles with my best friend every chance we had. Yes, we pretended our bikes were horses (what 8-year-old girl wouldn't?), and no we didn't ever leave the comfortably wide & traffic-free streets of our neighborhood. A lot has changed since then I suppose. I lost touch with biking for a while, moving on to college life at Colorado State University, earning a degree in Economics and a minor in Spanish. It took a while to figure out that standard office hours didn't work for me, and during that time I used every weekend and evening to either mountain bike or road ride. I completed several major organized rides like the Triple Bye-Pass and the Iron Horse, and earning respectable results in a handful of races including the Mount Evans Hill Climb and the Laramie Enduro. Eventually I had enough disconnect between my hobbies and my day job that I started applying to interesting grad programs, quit my job, and backpacked around South America for a month with my then-boyfriend-now-husband. Within a day of returning, I got an email about a masters in tourism and the brochure highlighted research anecdotes for two of the three countries I'd recently visited: clearly this program was where I needed to be. While in school I chose to sell my car and commute by bike for a couple years which unintentionally helped imprint the layout of Fort Collins' "quickest and friendliest" bike routes (and urban off-road short-cuts) on my mind and heart. Meanwhile, earning my Masters in Tourism Management, I used my class projects and resources to explore different bike-based tourism businesses and ultimately created the basis for bringing Leisurely Pedaling to life. I filed the paperwork for the business within three months of graduating in 2014, and opened for tours in March of 2015. For the record, I still love horses, but have found that bicycles are infinitely less upkeep and significantly more insurable!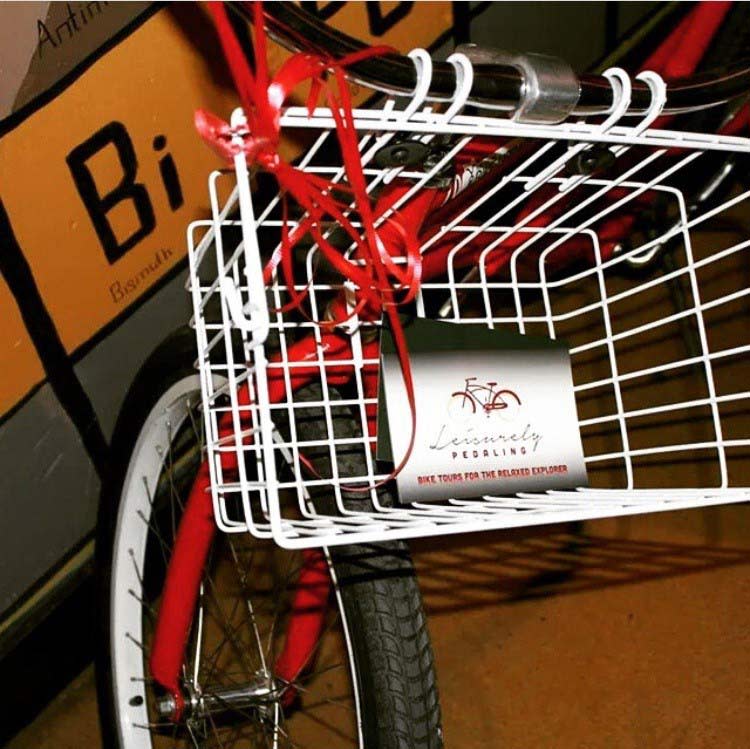 What do you want visitors to experience at Leisurely Pedaling?
I want visitors to see what makes Fort Collins a gem among bike-friendly communities, and feel welcome while getting acquainted with our culture and character. I want visitors to continue to confidently explore our city even after their tour is over.
---
Address: 3027 E. Harmony Road (tours have different starting points depending on the tour.)
Phone: 970-420-5603
Email: info@LeisurelyPedaling.com
Hours of Operation: Wed - Sun, 9am - 5pm
Website: LeisurelyPedaling.com
Twitter: @LPbiketours
Facebook: @LeisurelyPedaling
Instagram: @leisurelypedaling