The Fernweh Inn & Hostel is a refreshing new view on lodging in beautiful Fort Collins, Colorado. Fernweh provides unique & affordable night stays, while also giving guests much more than what they would typically expect from a hostel. The Fernweh Inn & Hostel is family-friendly, extremely clean and safe, and allows visitors to spend less money on accommodations allowing visitors to do more fun things that Fort Collins offers! In this week's community connections we had the pleasure in speaking with Kelsey Schwager, owner of the Fernweh Inn & Hostel.
What is the story behind how you started Fernweh Inn & Hostel?
I had always wanted to start a hostel, ever since I went on my first overseas backpacking trip at 19 and stayed in hostels for the first time in my life. I didn't understand why they didn't exist on a large scale in the U.S. and I wanted to change that. Traveling is, obviously, a major passion of mine, so I traveled a lot throughout college and I also focused much of my studies on someday opening a hostel. After I graduated from CSU, I interned at the Wanderlust Hostel in Gunnison, which had the exact energy of a hostel that I wanted to learn from. I ended up managing the Wanderlust for about four years and the owner (now one of my best friends) Amy, taught me so much about the various aspects of running a hostel (PS it's way more than just putting heads in beds). While working at the Wanderlust and enjoying mountain life, I was obsessively planning to open the first Fort Collins hostel and was traveling back and forth looking at properties and scheduling meetings with everyone I could. Being highly persistent is how any dream comes true. I knew that my hostel would have a positive impact on the community, and would certainly have a positive impact on visitors to Fort Collins. Barreling through the intensive approval process while balancing three jobs and living out of a backpack was necessary to make that dream come true. Because of that, we have a beautiful, cozy, safe, unique, and friendly home to welcome travelers from all over the world, all while supporting an amazing staff who experiences it all, while working hard to make it better and better each day. 
I love that you can get the best of all worlds in Fort Collins. You have easy access to a huge amount of outdoor recreation opportunities year-round, including anything up the Poudre, Cameron Pass, Red Feather, Horsetooth, Lory State Park, and so many more areas that we are endlessly discovering. On top of that, Fort Collins provides all of the amenities of a big city, such as a variety of restaurants, bars, cultural experiences, and nightlife, while still maintaining that small-town vibe. I love walking around town and being greeted with a smile everywhere I go, whether it's running into a friend, visiting one of our cute cafes or boutiques downtown, or chatting with a friendly stranger. It seems that people in Fort Collins are never strangers, they are just fellow locals that you have many people in common with, and you have yet to get to know. I love how the town becomes even more alive on sunny days (which are most days). Outdoor recreation, big city amenities, small-town feel, friendly people, laid-back vibe; seriously, what else could you ask for?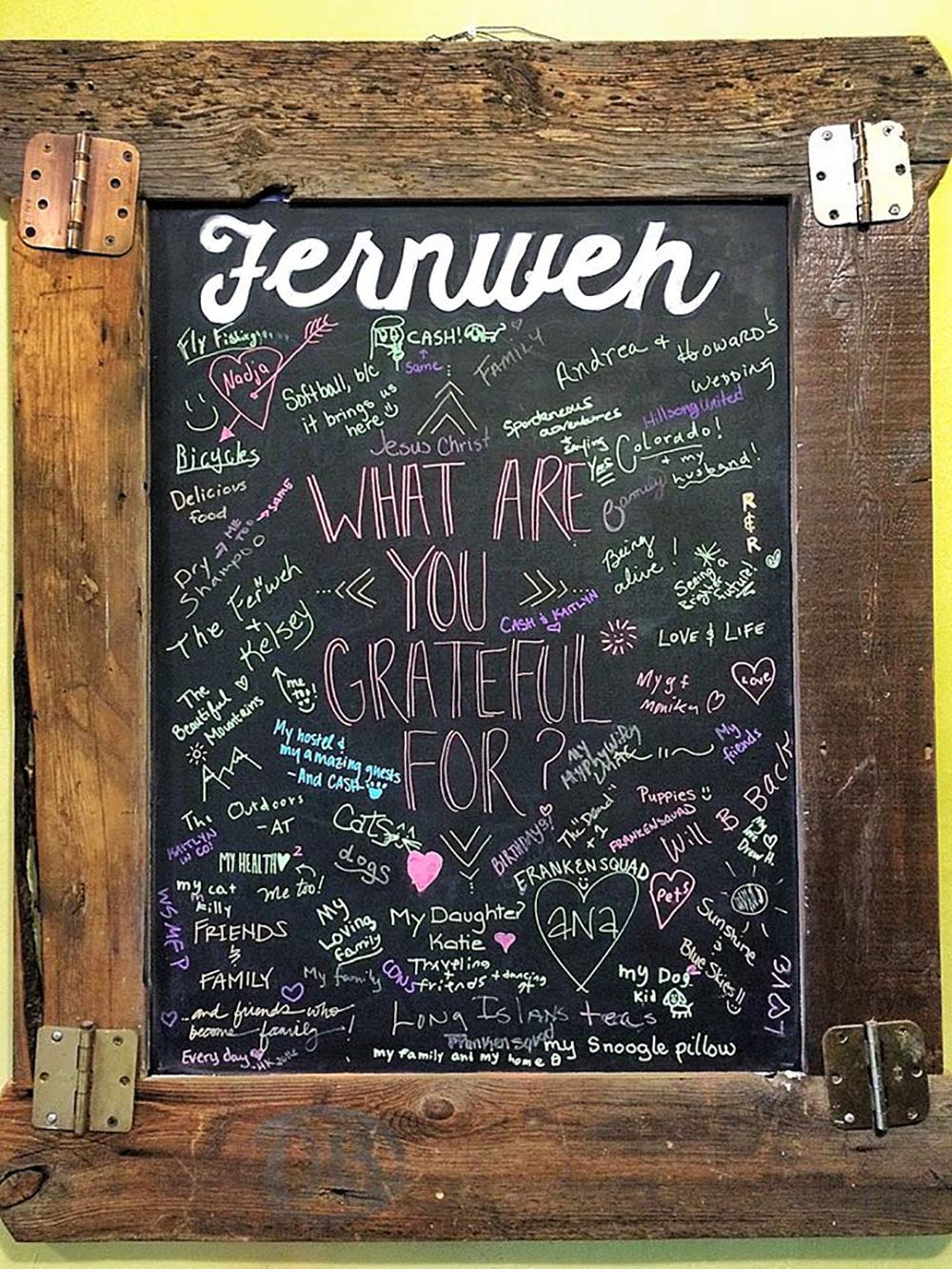 What are some of your favorite things to do in Fort Collins?  
I love spending the day at Horsetooth Reservoir, throwing sticks in the water for my dog, Cash, taking the paddle board or kayak out, cracking a few cans of Odell and enjoying the sunshine. I really enjoy spending the day up there, then coming back into town, grabbing some grillables at Choice City, heading to the hostel to grill out with friends and guests, and having a fire in the backyard to cap out the night. Another one of my absolute favorite things is walking Cash down Mountain Ave. and seeing kids running through sprinklers, dads in the garden, moms teaching their kids how to ride bikes, friends playing music on their porch, dogs bouncing around. Historic Mountain Ave. seems to hold the soul of Fort Collins in such a special way it almost makes me want to cry.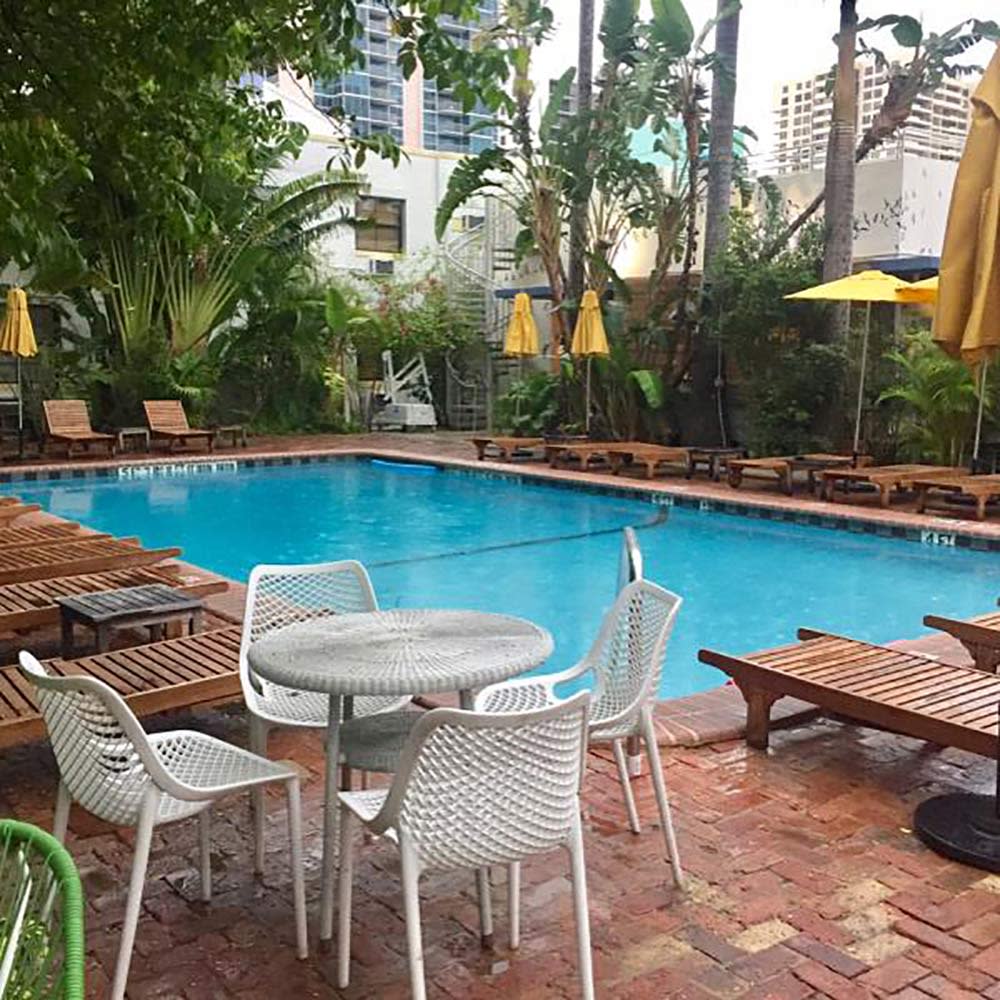 What makes Fernweh Inn & Hostel unique?
The Fernweh is a constantly evolving organism, which I love so much. Every day is different depending on our array of guests that night and it always keeps us on our toes. I'm a person who loves change and is averse to stagnancy so this is a very stimulating lifestyle for me. Our hostel is fairly small, so it is unique in the sense that it allows a much more intimate setting to connect with guests than say, another business or a large hotel or hostel might. We have the opportunity to get to know guests over a shared meal, a 6-pack of local beer, or around the fire pit in the backyard, and in return it allows them to get a feeling of our town on a much more personal level than a guidebook might give them. It's fascinating to constantly learn about different guests' travel experiences, lines of work, family life, and backgrounds, and it's eye-opening to learn about cultures that are very different from our own. Everyone is so different, yet at our core we're all the same. The community aspect of the hostel really fosters that sense of connection amongst fellow humans, and puts us all on the same level to learn and grow from each other.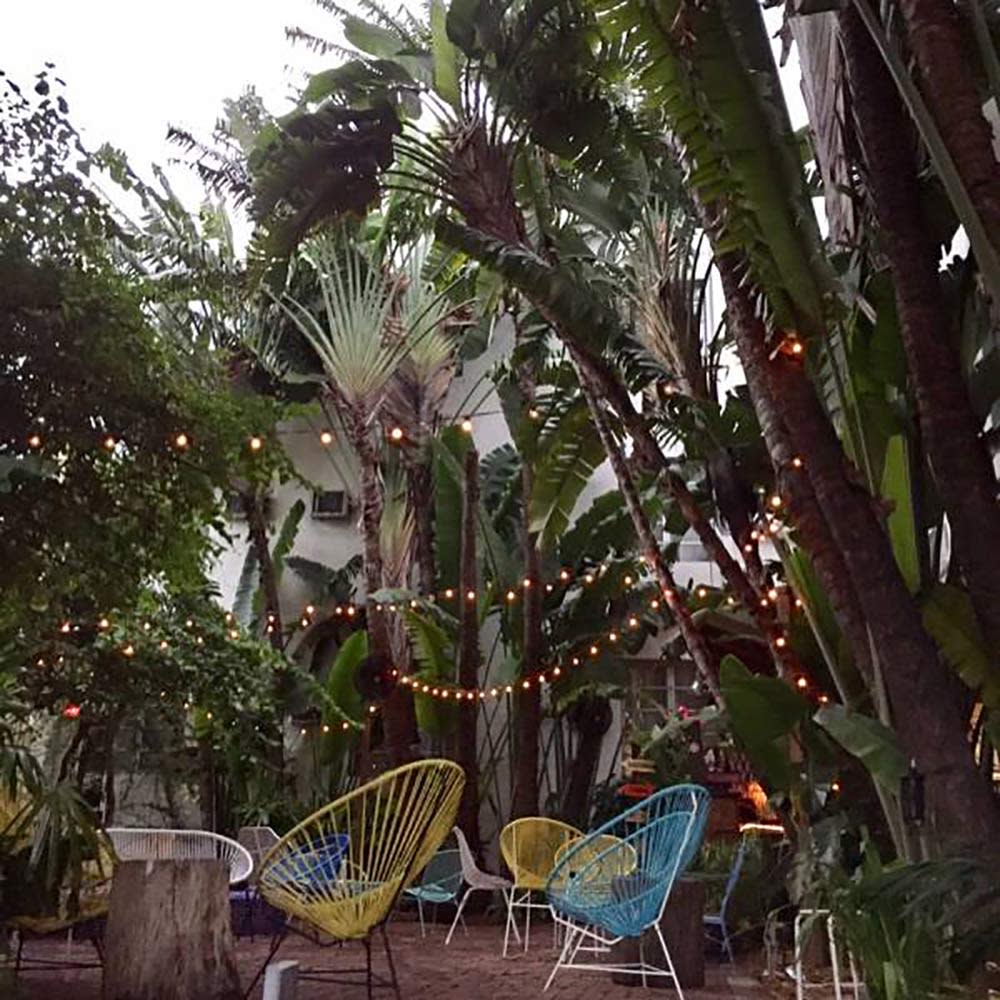 What do you want visitors to experience at Fernweh Inn & Hostel?
When the chaos of travel takes over--for example missing a bus, then having to switch flights, losing your bags, then getting them back, then hitching a ride, then your phone dies, then you eventually make it to the hostel, and you walk in the door and have that instant exhale of "Ahhhh, I've made it"... that's the feeling I can't wait to give to guests. I've felt that so many times while traveling, and that exhale of relief is such a comfortable moment that makes you feel "home" in an unfamiliar place. One of my other favorite things is when you are traveling and somebody (usually someone who doesn't even realize it) affects your trip in such a way that creates an unforgettable experience, possibly for the rest of your life. For instance, a local giving you directions to a secret waterfall you would have never known about otherwise, a friendly stranger giving you a lift when you are stranded on the side of the road and don't speak the language, or even someone giving you a much needed hug at the end of a long day just because they know you could use it. These types of interactions take almost no effort from the giver (host), and make all the difference in the world to the receiver (guest). It's those experiences that we strive to give our guests on a daily basis at the Fernweh Hostel and make their travel experience so much better than it would have been without it. Fernweh is the German word for "farsickness", the opposite of homesickness, and the urge to travel to faraway places you've never been before. I relate to that feeling on a daily basis and it's so much fun to have a company that caters to fellow travelers with Fernweh in their souls.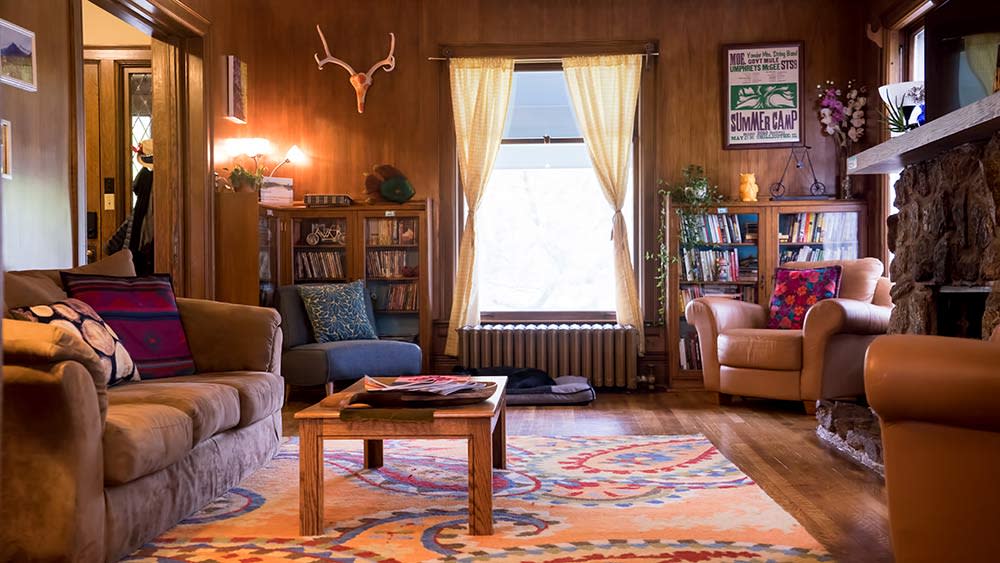 Tell us about yourself... 
My dad loves to travel, seek out new experiences, and is very business minded, and my mom is the best hostess in the world with a sharp eye for design and a wicked sense of humor. My stepdad, Bear, has the innate gift of connecting with everyone he meets and making them feel special. They have all been major role models to me and my sister, Whitney. I think it's safe to say that dream team has had a major impact on me and in turn, the Fernweh. I moved to Fort Collins from Wisconsin in 2006 to seek out mountain life and a stellar education at Colorado State. I fell in love with Fort Collins from the instant I stepped foot in this town and am so proud to share it with travelers and call it my home. Since age 15, I've consistently worked in the service industry in restaurants, coffee shops, bars, breweries, etc. I've always had the desire to facilitate experiences for others, and the hostel naturally follows suit in that. Having an undeniable love for travel and that feeling of Fernweh in my heart, finding weird and creative ways to make money over the years has been a necessary way of life, whether it's selling frozen margaritas out of the hood of my car on Phish tour or scouring thrift stores nationwide to sell strange items on the internet. It's so inspiring to realize that you can do anything you dream of in life, as long as you are creative about it and are intentional about achieving your dreams.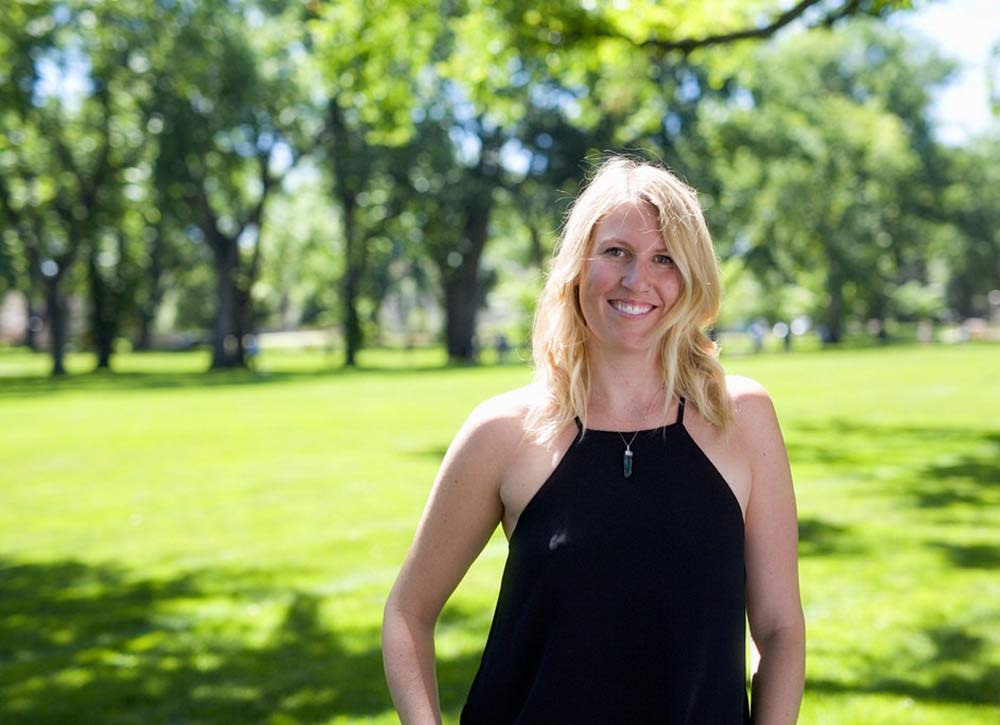 ---
Business Address: 616 West Mulberry Street
Business Phone: (970) 219-9493
Business Email: stay@fernwehhostel.com
Business Hours of Operation: 8-11am & 4-10pm
Business Website:  www.fortcollinshostel.com
Business Facebook:  @fernwehhostel
Business Instagram: @fernwehhostel