Beer & Bike Tours is one of those companies that was meant to be in Fort Collins. It takes the two things this town holds near and dear to its heart, bikes and beers, and blends them together without missing a beat. The story behind this fantastic company is pretty amazing, especially when told by its founder. In this week's installment of community connections we had the pleasure of speaking with Bob Williams, owner of Beer & Bike Tours.

The Fort Collins community is full of really nice people who go out of their way to make others feel welcome. I also like the easy and quick access to outdoors.
What are some of your favorite things to do in Fort Collins?
Obviously, I am a bit biased on this one, but I love all of the cycling opportunities. From riding about town, to exploring the foothills on both road and mountain bikes; I think we live in a great spot for adventure.  I spend a lot of time exploring with my family. We really enjoy being able to play at the local parks, visiting the Museum of Discovery, eating in Old Town and exploring the breweries.
We are unique because our approach is slightly different than others. It is our goal to create an adventure that is individual to each of our guests. Each tour is unique because it is the interests of each guest that creates the fun. By keeping our groups small we are able to adjust on the fly and give people the personal experience they are looking for. We match people up with breweries that match their tastes and cycling that challenges them in ways that always brings a smile to their face. We understand that the key to a successful tour is a knowledgeable guide and the ability to listen and learn about what our guests are interested in.
Getting to know Bob...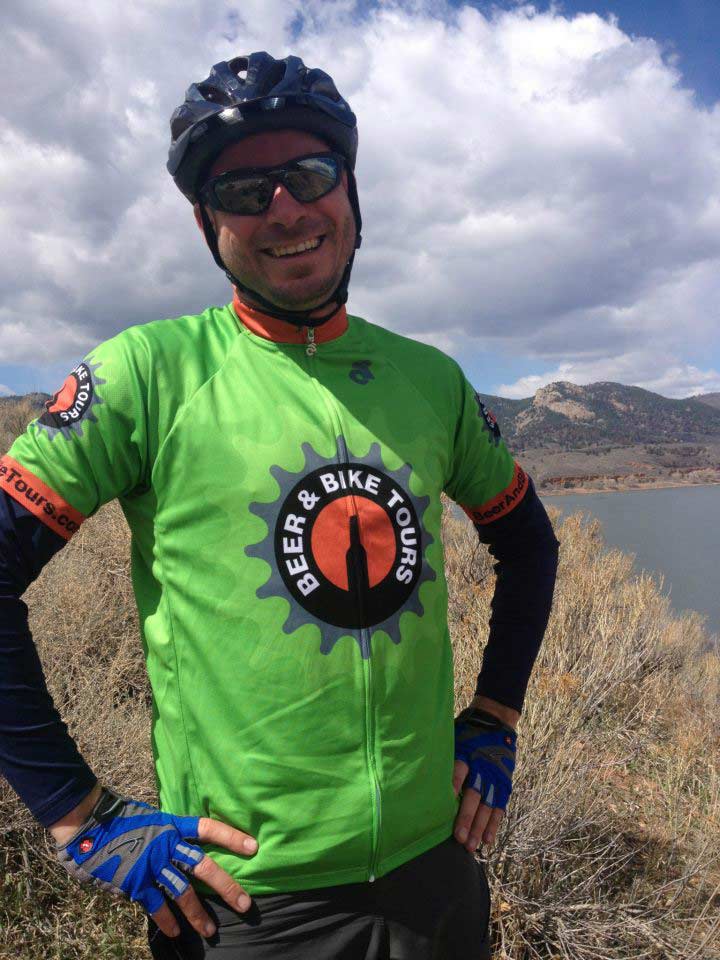 Bob and his family lived in Fort Collins for a number of years while Bob managed a local bicycle store and his wife taught Middle School. Seizing on an opportunity to travel and see the world Bob, Katy and their daughter moved to Berlin, Germany for a couple years. While living abroad their bicycles were more than just an exercise machine, they were a mode of daily transportation. While in Germany they were able to take advantage of and explore daily the many trails throughout the city and countryside around Germany. Their favorite tour was riding the entire Berlin Wall trail with their daughter in tow. They also enjoyed loading up their cycling and camping gear and riding the amazing and well organized bicycle routes between towns. Experiencing firsthand the beer gardens, campgrounds and other amenities built just for cyclists was an eye-opener!
Along with being fortunate enough to ride, they also sampled many a great brew at the endless beer gardens and festivals. Don't get Bob started talking about Oktoberfest! The greatest combination of travel, beer and bicycles took place while watching many of the classic European cycle races, including the "Tour de Flanders" in Belgium, the Berlin 6 day, the Tour de France and the Giro d'Italia in Italy. 
After leaving Berlin, Bob and his family moved to Kobe, Japan where Katy gave birth to their son. Cycling and trains are the main mode of transportation in Japan, especially in the cities. Bob and his children explored daily, by bicycle, the shrines, temples, hills, alleyways, parks and playgrounds. While traveling around Asia Bob witnessed an incredible variety of bicycles and was always astonished at how many people could fit on one bicycle. His family enjoyed some hilarious bike rental experiences, from Vietnam to Korea. He also assisted in bicycle repairs for the victims of the Tohoku earthquake in northern Japan in 2011, which was a life-changing experience for him.

Beer & Bike Tours was born in September of 2008 in Kobe, Japan. Beer & Bike was an idea that came from Bob and a group of international and local friends with the goal of exploring the new city by bicycle and finding new watering holes. Little did they know it would lead to weekly outings, rain or shine, brewery and whisky tours and endless laughs and stories (mixed with some late night karaoke). By 2012, the Beer & Bike crew represented at least four different nations. There have been many a pint and a story since. 
What do you want visitors to experience at Beer & Bike Tours?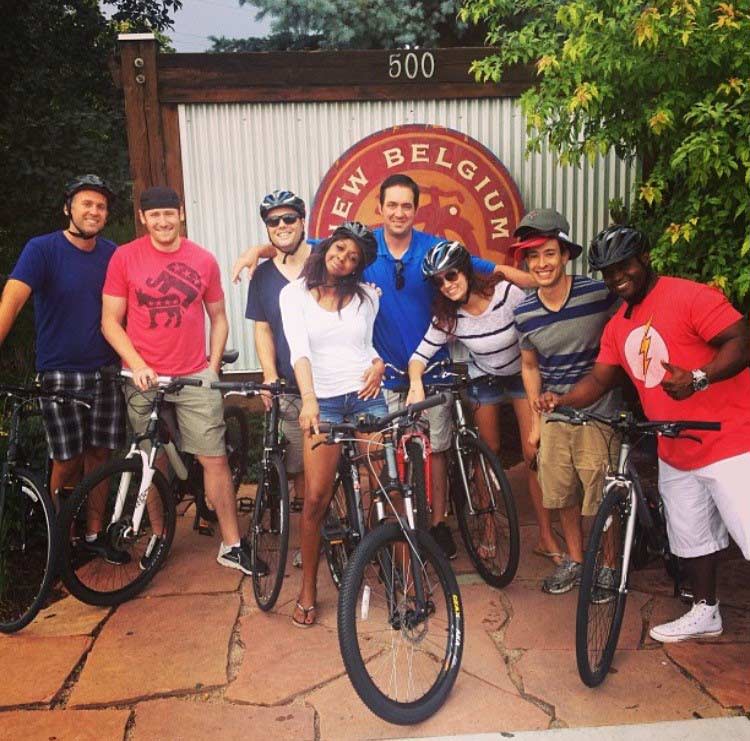 Our goal is to share the reasons we love Fort Collins and to help them meet the people that create and cultivate our thriving craft brewing and distilling scene. We also want to give people a cycling experience they will love and remember. Bottom line is we want to have as much fun as possible!
Anything else you wanted to add…
We love what we do and the great people around that we get to work with.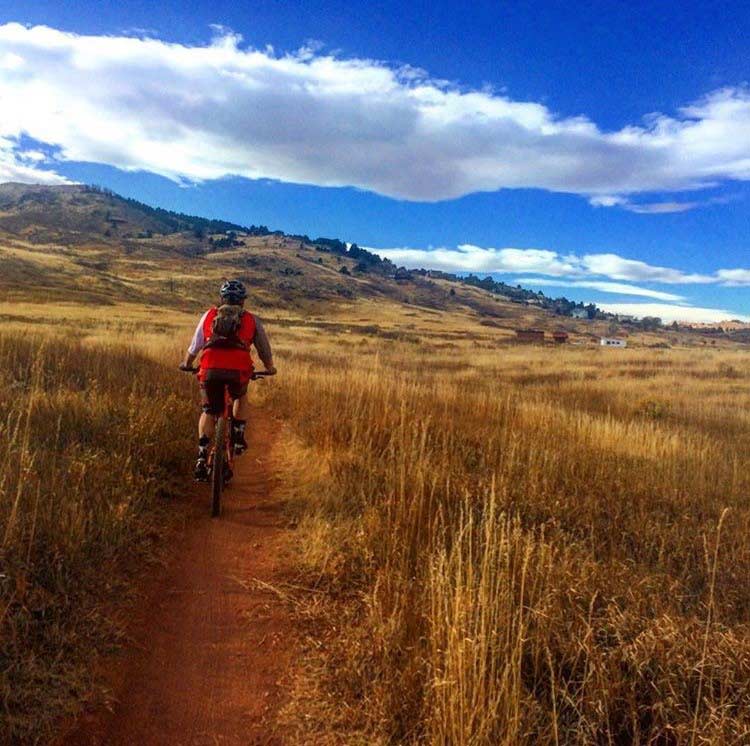 ---
Address: 2414 Stanley Ct, Fort Collins, Co 80526
Phone: 970-201-1085                 
Email: Contact Beer & Bike
Hours of Operation: Open all day, every day - generally 9am-6pm
Website: www.beerandbiketours.com
Twitter: @beerandbiketour
Facebook: @beerandbiketours
Instagram:  @beerandbike
Google Plus:  +Beerandbiketours