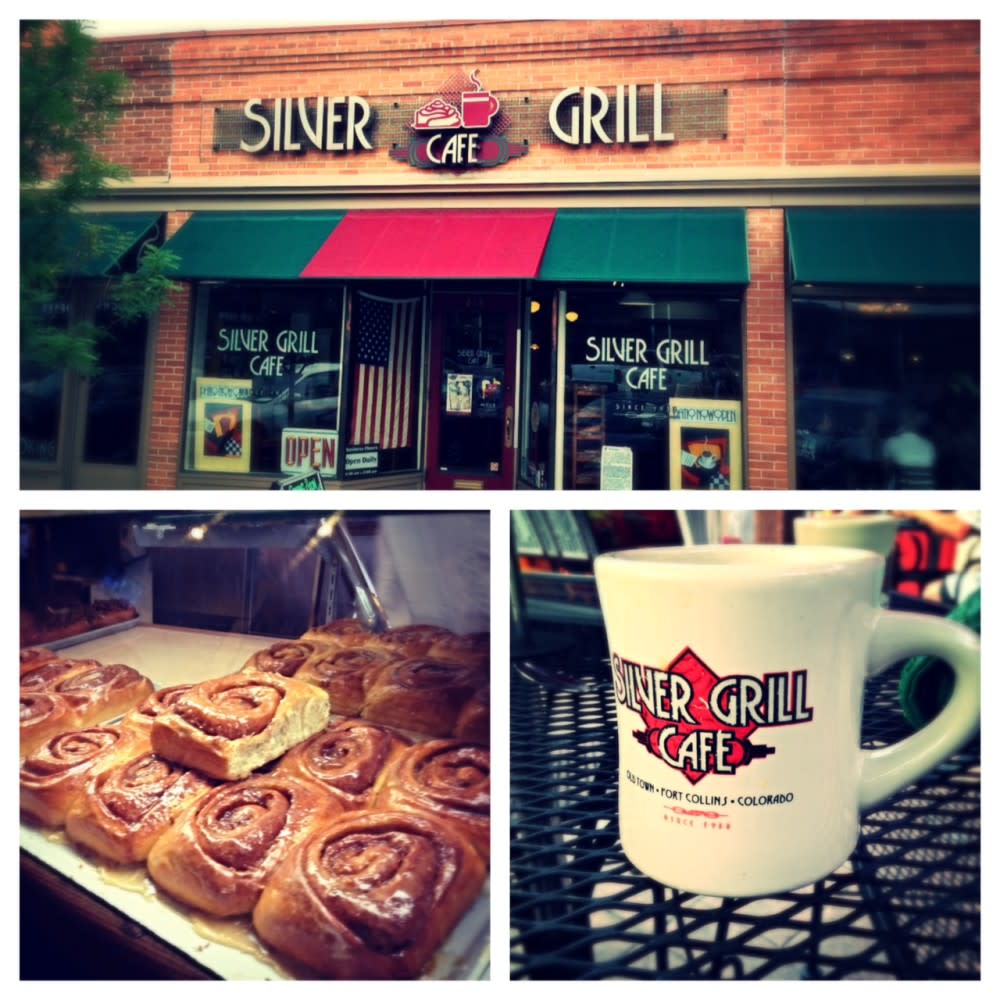 It's the weekend and locals and tourists alike are flocking to Silver Grill Café on Walnut St for their famous cinnamon rolls. Silver Grill Café is a locally owned, one-and-only, and has been around since 1912, making it one of the oldest restaurants in Northern Colorado. They specialize in their world-class breakfasts, but also have a killer lunch menu. They became famous for their incredible cinnamon rolls, which they've been whipping up for almost 30 years. I've been here several times, and have yet to find something I don't like.
Like I said earlier, it's a favorite for everyone, and on weekends you might have to wait for a table. But trust me – it's worth the wait! On top of their amazing cinnamon rolls, for breakfast they have omelets, hot cakes, and gluten free options as well. They also have many renditions of the world famous cinnamon roll, like cinnamon roll french toast, pecan cinnamon rolls, Maxie's french toast, cinnamon rolls toast, and even cinnamon roll xundaes! Silver Grill has equally delicious lunches such as their Silver Grill Club Sandwich, Hickory Bacon Burger, or even a Pot Roast dinner – for lunch!
While I was there this Saturday morning, I got the Maxie's French Toast which boasts of a smaller portion of the famous Cinnamon French Toast, one egg any way you'd like it, and your choice of ham, bacon, or sausage. It's a small entrée on the breakfast menu, but no less delicious! For my choices, I got an over easy egg atop a succulent piece of ham, and of course two delicious slices of heaven – Cinnamon Rolls French Toast. All portions of the breakfast were great, and those I was with enjoyed their meal too. We enjoyed our meal out on their lovely back patio.
What's your favorite place to enjoy a home-cooked breakfast? Is it on a back patio of a local joint in Old Town Fort Collins? Could it be in your own breakfast nook? Let's hear it!