Known as a regional and even nationally recognized hot spot for creative music and live shows, the Fort Collins scene is starting to heat back up. Live music and comedy shows are popping up. There's even a new dedicated comedy club, dubbed The Comedy Fort, serving up the most tried and true stress relief of all time: laughter. And of course, events are a bit of a moving target still so please check with each individual venue for the most up-to-date information. Here are some of the live shows on tap for April!
Thursday Night Candlelight Dinner & Live Music at the Edward's House
Guests staying at the Edwards House, a historic boutique inn located in downtown Fort Collins can experience Thursday Night Live Music on Thursday evenings in the garden pergola. Enjoy a five-course chef's menu dinner prepared by a guest chef from a local restaurant and listen to live music by guitarist extraordinaire Max Mackey from 6 to 8 p.m. New dates will be added soon and listed here.
Laugh Out Loud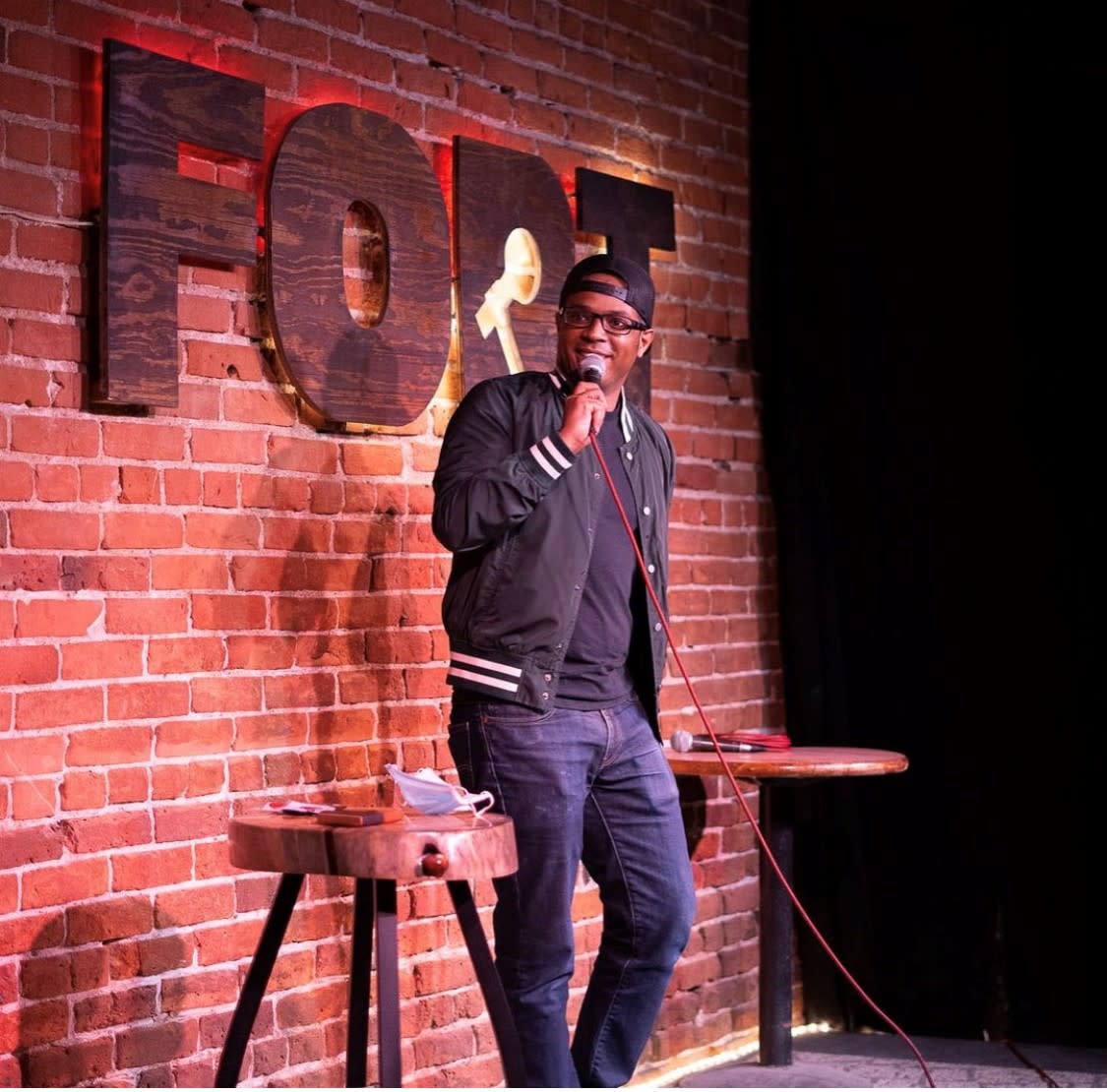 We all could use more chuckles these days. Fort Collins' first comedy club in 30 years, The Comedy Fort, officially opened mid February. The club, owned by local comedian and comedy show producer David Rodriquez, is located in the former Old Town music venue Hodi's Half Note. The first half of April is packed with a fantastic lineup. National touring comic Adam Cayton-Holland (he founded the High Plains Comedy Festival in Denver) lands at The Comedy Fort on April 2 and 3. Cuban-American comedian Currais, selected as a NY Comedy Festival "Comic to Watch," performs April 9 and 10. The delightfully relatable comedian Valerie Tosi (an alumna of iO West and Second City Hollywood) performs April 16 and 17. Check the website for tickets and additional acts.
Live on the Lanes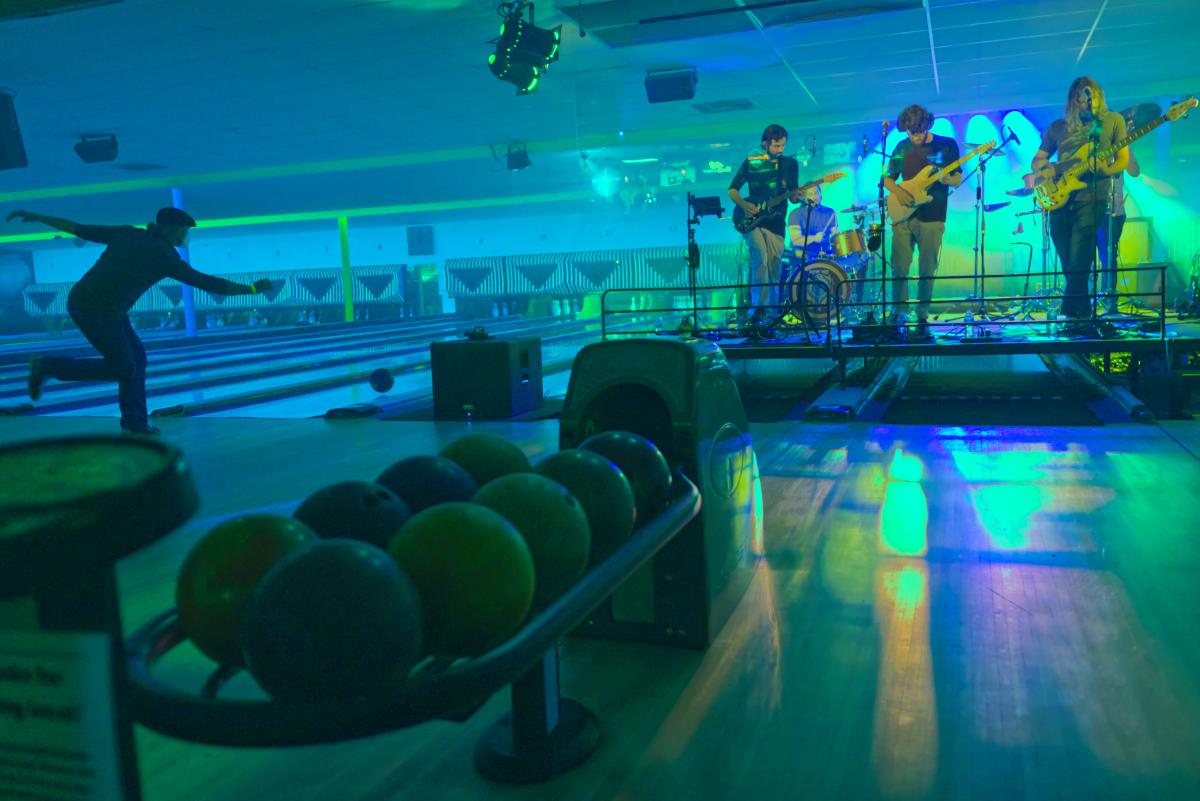 Chipper's Lanes introduces Live on the Lanes, weekly concerts sponsored by Mishawaka Amphitheatre. Book a socially-distant table for two (or go big and reserve an 8-person lane if you want to bowl) and revel in live music again. The lineup is impressive: See the high-energy five-piece The Great Salmon Famine on April 3; alternative/reggae/hip-hop band A-Mac & The Height's celebrates its new album on April 23 and alt-rock band Holdfast performs on April 30. Details here.
Music at The Mish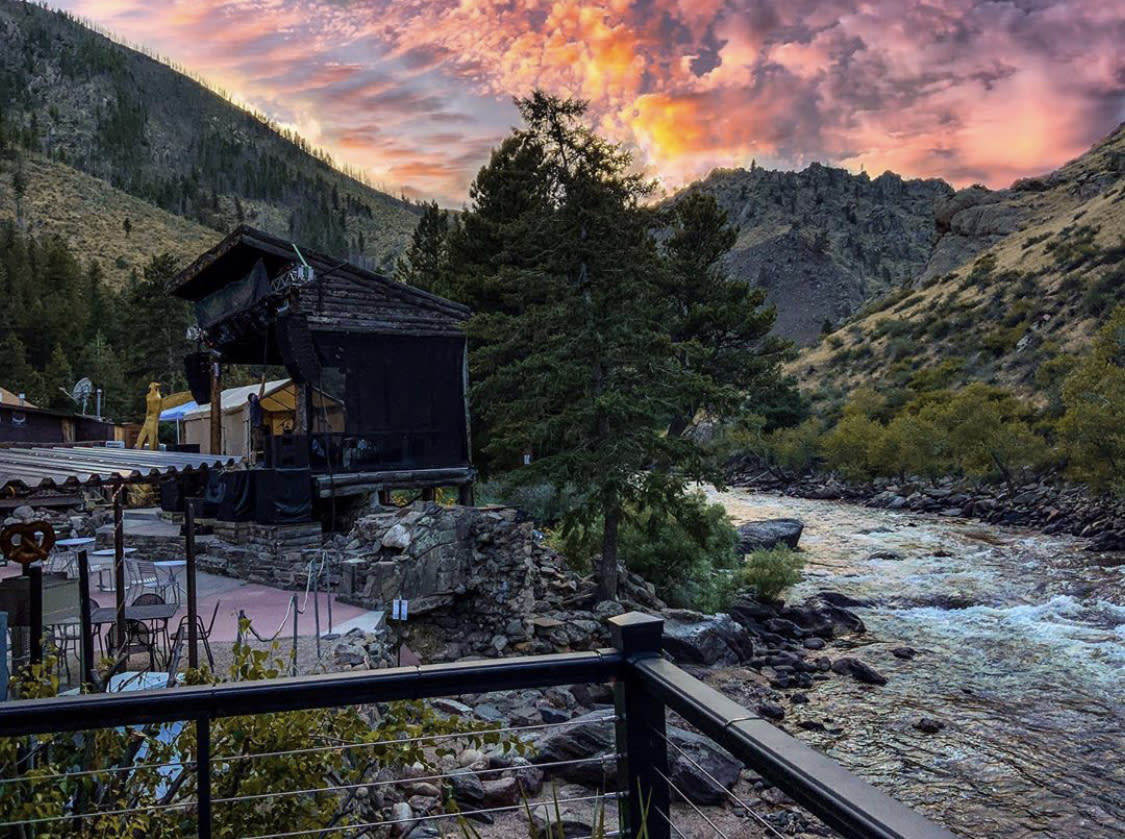 The iconic Mishawaka Amphitheatre (called "The Mish" by locals) is a bucket-list venue in Poudre Canyon that celebrated its 100th anniversary in 2016. This month, there's a slew of shows on the schedule. Notable concerts include Dave Watts & Friends on April 9 and 10; Daily Bread w/ Motifv, Mux Mool: A Hawk's Nest Flight on April 24; and Kyle Hollingsworth Band on April 30 and May 1. Looking ahead to May, tickets are on sale for Mystic Grizzly w/ RAfeeki on May 7, Head for the Hills with special guest Benny "Burl" Galloway on May 14 and 15; and Samantha Fish on May 21.
Rock out at The Aggie
The historic Aggie Theatre, a live music institution in Fort Collins for over 100 years, is once again hosting live music on its stage. Reserve a four or eight-person table on the website in advance. Some of the shows for April are already sold out, but electronic artist Maddy O'Neal is slated for April 9; Desert Dwellers brings its "sonic incense" to the stage on April 16; Gasoline Lollipops perform April 23 and 24; and Break Science with Mikey Thunder on April 29 and Break Science with Brisco Jones on April 30 round out the month's live music offerings. Shows are limited to 100 guests.
Intimate shows at The Armory
Concerts at The Armory (sister venue to Washington's, one of the area's most popular music venues) pair a local artist with a nationally-known musician in an intimate 200-capacity (seated) listening room. Looking ahead to May, Singer/songwriter Marc Broussard will perform his Bayou soul music — a combination of funk, blues, R&B, rock and pop — on May 22 (rescheduled from a 2020 show that was canceled).
Music and dance at the Lincoln Center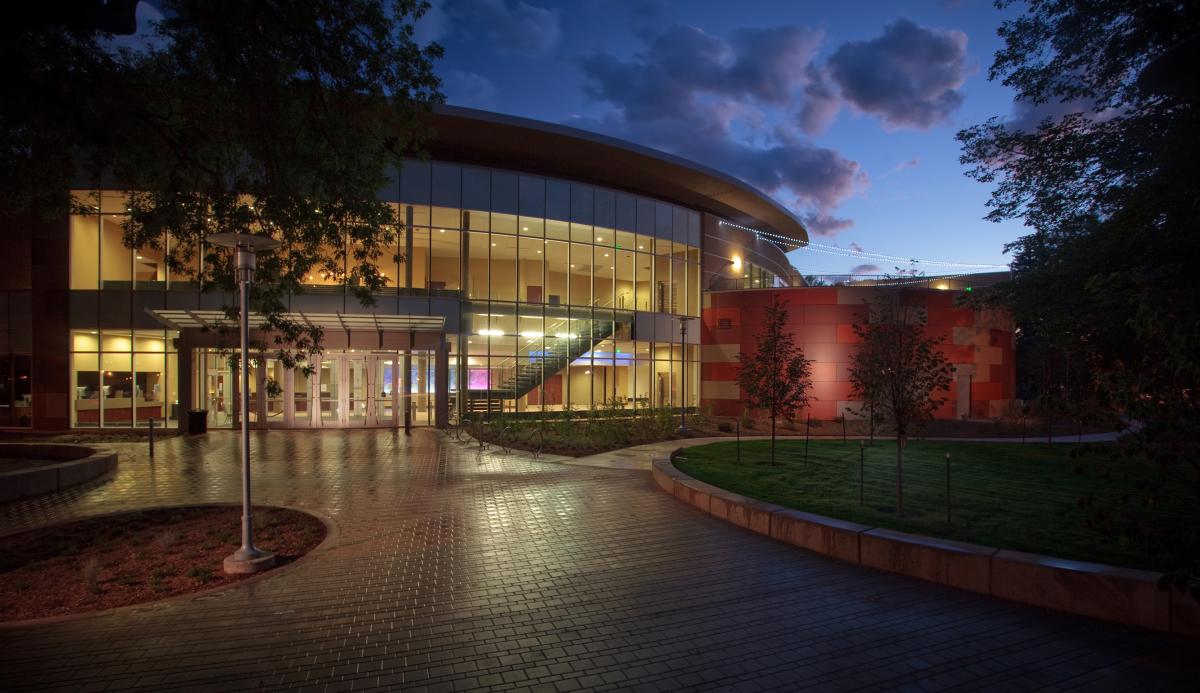 The Lincoln Center has two upcoming shows in April on the calendar to get excited about. The Cleo Parker Robinson Dance Ensemble brings modern dance to the stage on April 8. The company is celebrating its 50th anniversary season and will perform a dynamic body of work inspired by the African American experience. On April 24 and 25, the Canyon Concert Ballet presents the family-friendly "Alice in Wonderland." Join Alice as she follows the White Rabbit into a magical world filled with fantastical characters like the Cheshire Cat, Mad Hatter, and Queen of Hearts!