Most people who try fishing tend to develop an affinity for the sport, especially if they manage to land a fish or two in the process. But few people understand that fishing is much more than just a fun way to spend the day: It is actually a very healthy activity, that will help you think, feel and look your best.
There are a number of things to do in the Fort Collins area, but you'll want to make sure you get in a little fishing while you're here. There are plenty of spots to fish in Fort Collins such as the Cache la Poudre River, Horsetooth Reservoir, Riverbend Ponds, and many more. We recommend taking a guided fishing trip with Northern Colorado Fishing Outfitters while visiting Fort Collins to get the most out of your time spent fishing. Check their trips here. Or if you're a seasoned pro, you can find gear at St. Peter's Fly Shop or JAX Outdoor Gear and be on your merry way gone fishin'. 
Check out some of the most notable ways fishing in Fort Collins helps improve your health below, and start making a little time in your schedule to head down to the water.
The great outdoors can help lower your blood pressure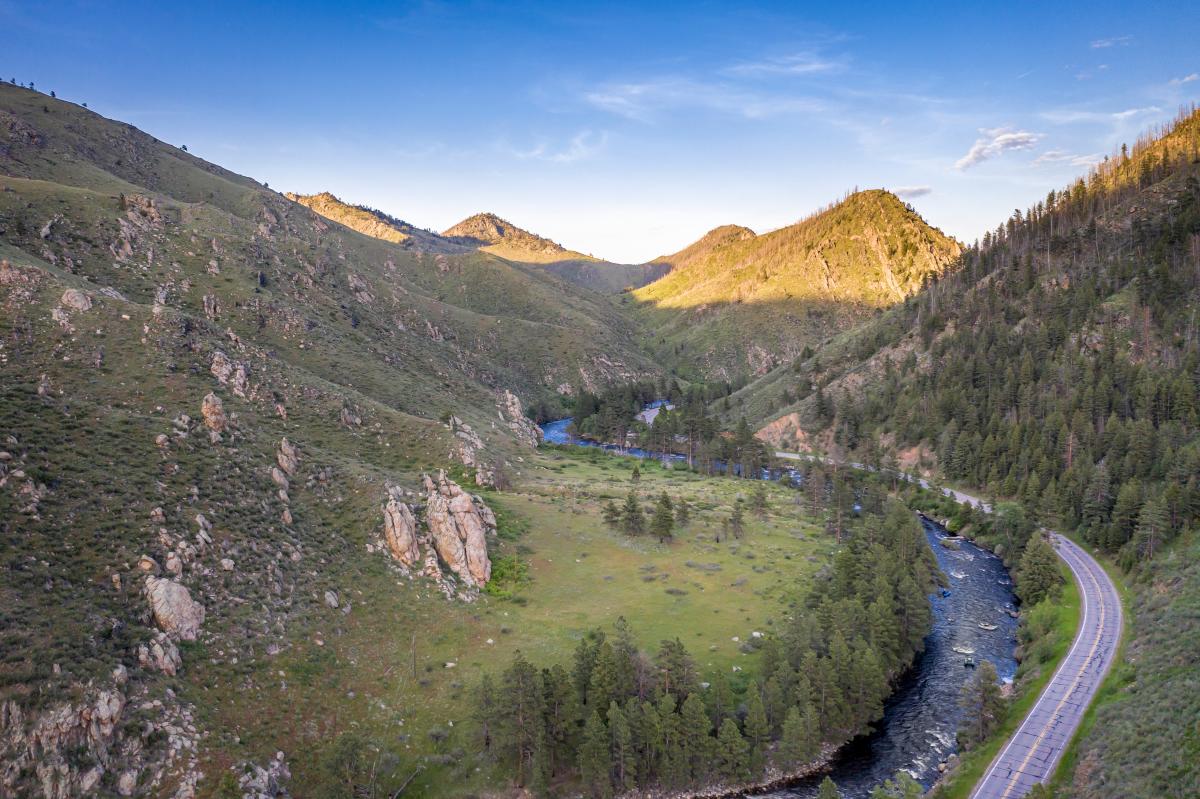 High blood pressure is a serious medical condition that can lead to heart attacks, stroke, and other life-threatening problems. While most people need to take medication to help reduce their blood pressure, lifestyle changes can also be helpful in this regard. Fortunately for those who love to fish, you can usually lower your blood pressure a bit by engaging in just about any relaxing outdoor activity.
Fish is a nutritious protein source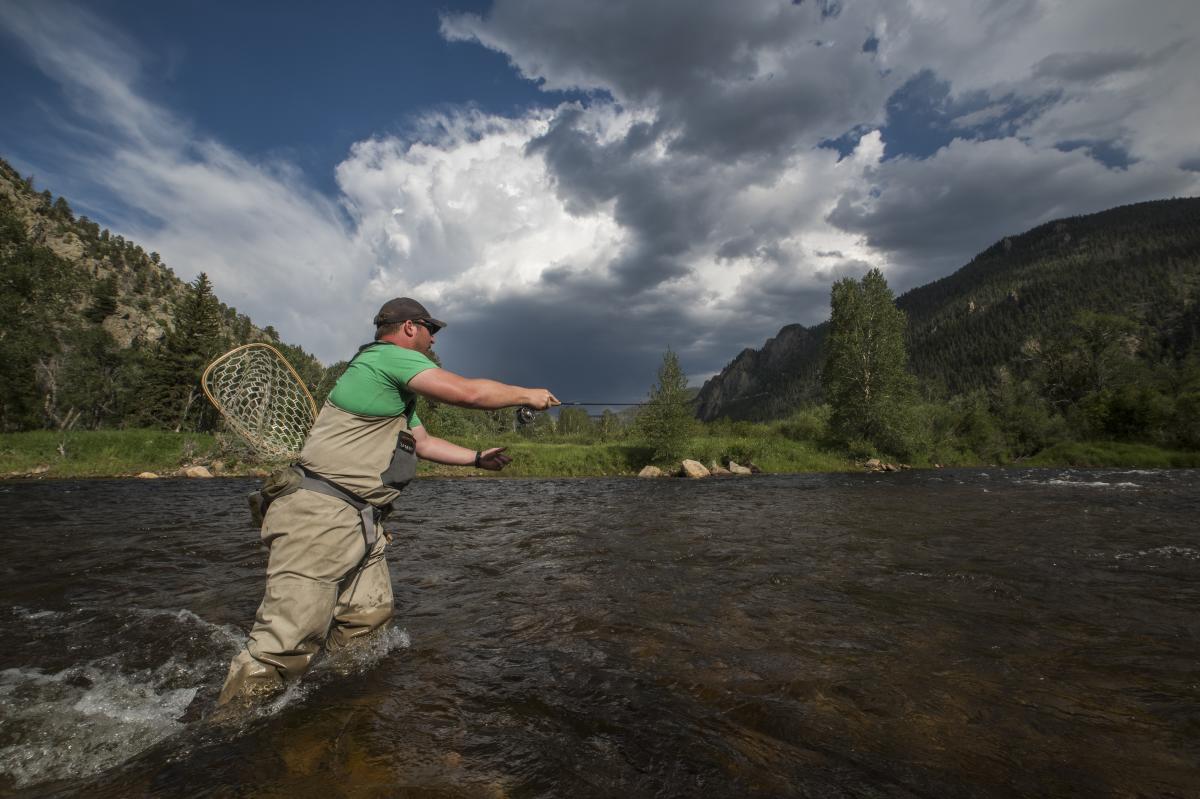 While catch-and-release fishing is typically the best practice, there's usually nothing wrong with taking the odd fish or two home for the dinner table (just make sure you follow Colorado's laws and regulations when doing so). Fish is not only a great source of lean protein, many cold-water fish are rich in omega-3 fatty acids, which provide a wealth of health benefits of their own.
Sunshine helps boost your mood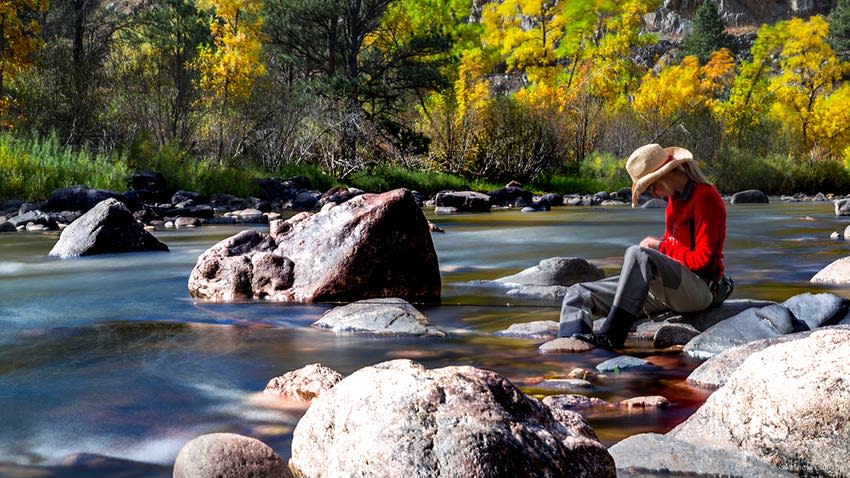 Exposure to sunlight while fishing in Fort Collins provides a number of different health benefits, but one of the most immediate and impactful ways in which it does is by improving your mood. This doesn't mean you have to hang out during midday either; early morning or late evening sunshine (when our local trout are often most active) can also help you feel a bit better and adopt a rosier outlook. Good thing Fort Collins has over 300 days of sunshine every year.
Fresh air is great for your lungs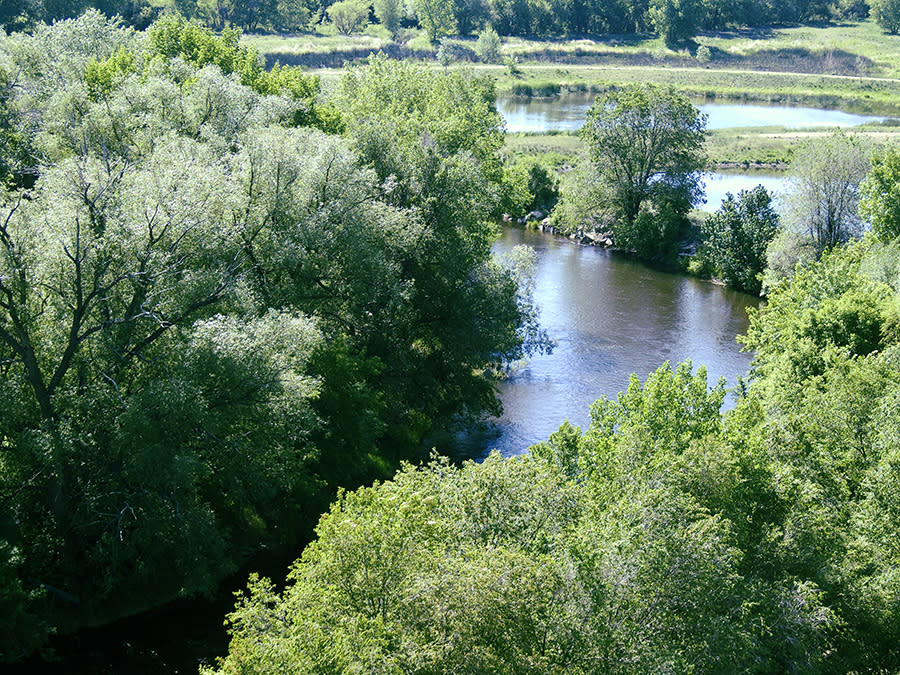 The polluted air many of us breathe near our homes and while we are sitting in traffic takes a toll on our respiratory systems. But most great fishing holes are located far from urban centers and they are surrounded by oxygen-producing trees. Fishing in Fort Collins will not only help you feel a bit better while on the water but for a while after your return home too.
Beautiful views of the natural world accelerate the healing process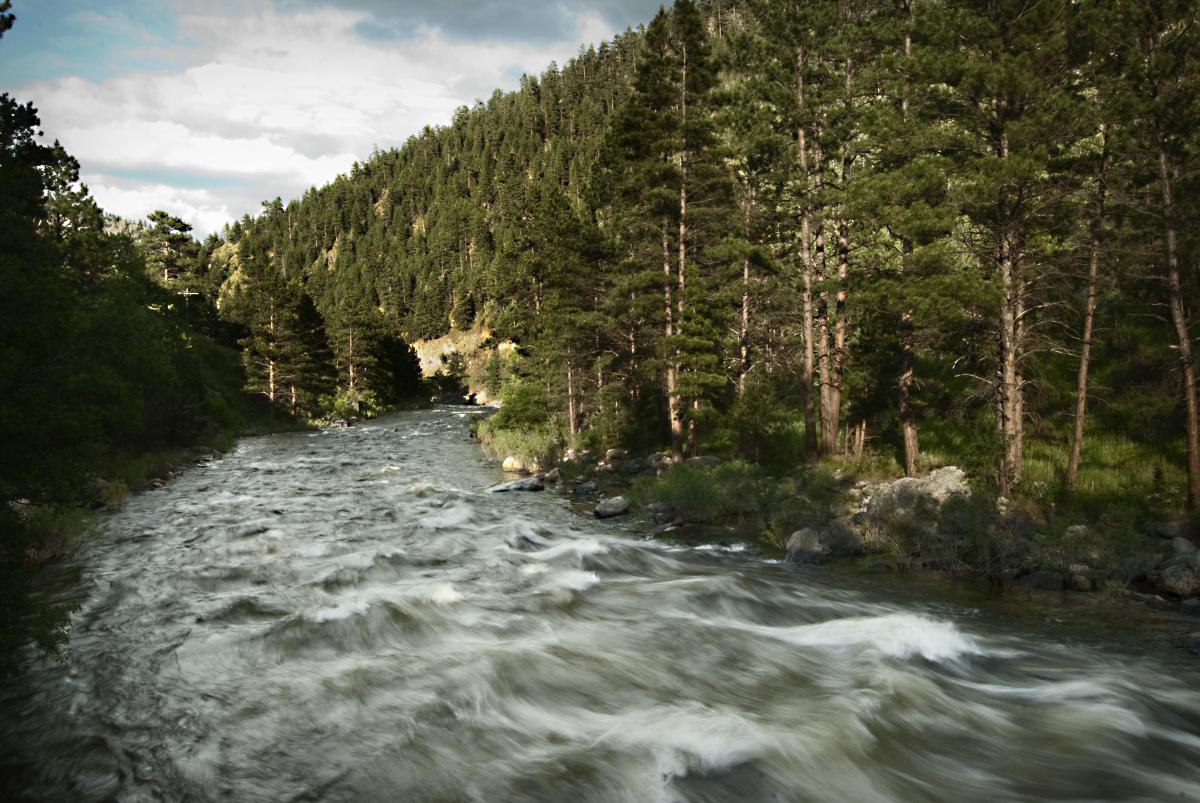 In the 1980s, scientists learned that hospital patients often healed much more quickly and required fewer pain medications when they were provided a view of the natural world. But you don't need to be in a hospital bed to appreciate this effect, and a day spent enjoying the beautiful backdrop Fort Collins provides will surely help you get over the minor bumps and bruises that occur in day-to-day life much more quickly.
If you still aren't convinced that fishing is great for your mind, body, and soul, head on over to Outdoor Empire and check out their comprehensive review of the topic. There, you'll learn about several other ways angling helps keep you healthy and happy, as well as a few tips for maximizing these benefits.
Article by Jon Sutton of Outdoor Empire