This February in Fort Collins is jam-packed full of fun concerts, shows, and events that you don't want to miss. From nationally renowned talented musicians to comedians, you'll certainly find an entertaining and memorable event to attend.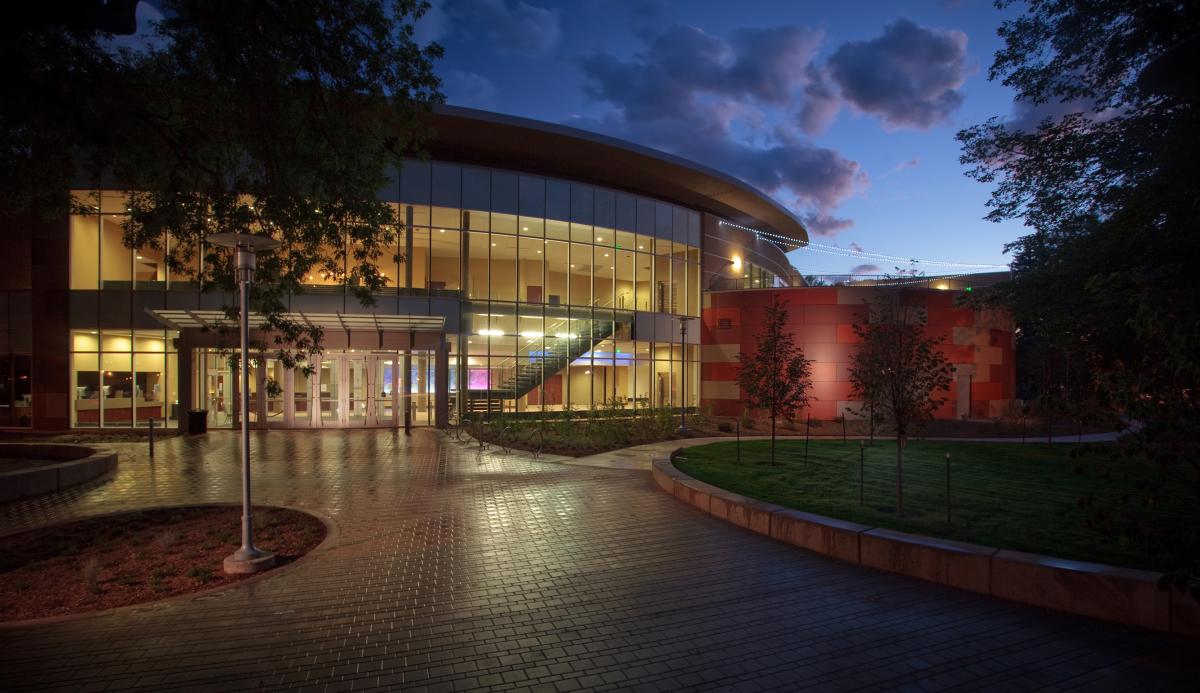 At The Lincoln Center this month, you can find grand live concerts, dancers, musicians, and inspiring speakers:
The Fort Collins Symphony Presents Signature Concert 3 Solemn, Joyful, and Ecstatic: Feb. 5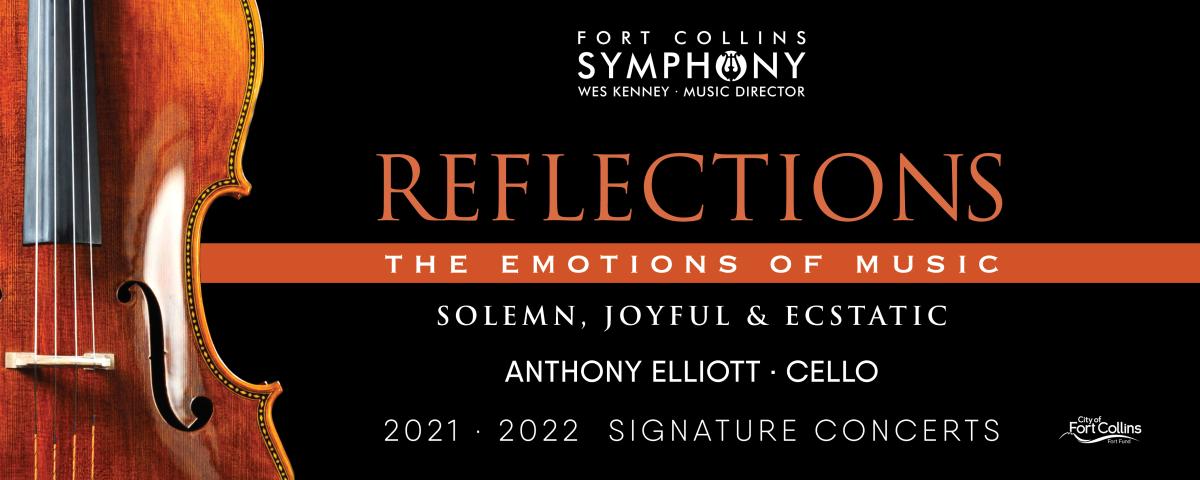 "Slip into our mid-winter concert to resonate with Oskar Morawetz's powerful Memorial to Martin Luther King and the quiet solemnity of Samuel Barber's Adagio for Strings, composed in 1936 as a reflection of the changes occurring in America and Europe. The counterpoint is Joan Tower's ecstatic vibrancy in Fanfare for the Uncommon Woman and Pytor Ilyich Tchaikovsky's joyful Serenade for Strings."
7 p.m. |  Tickets
Kronos Quartet: Feb. 11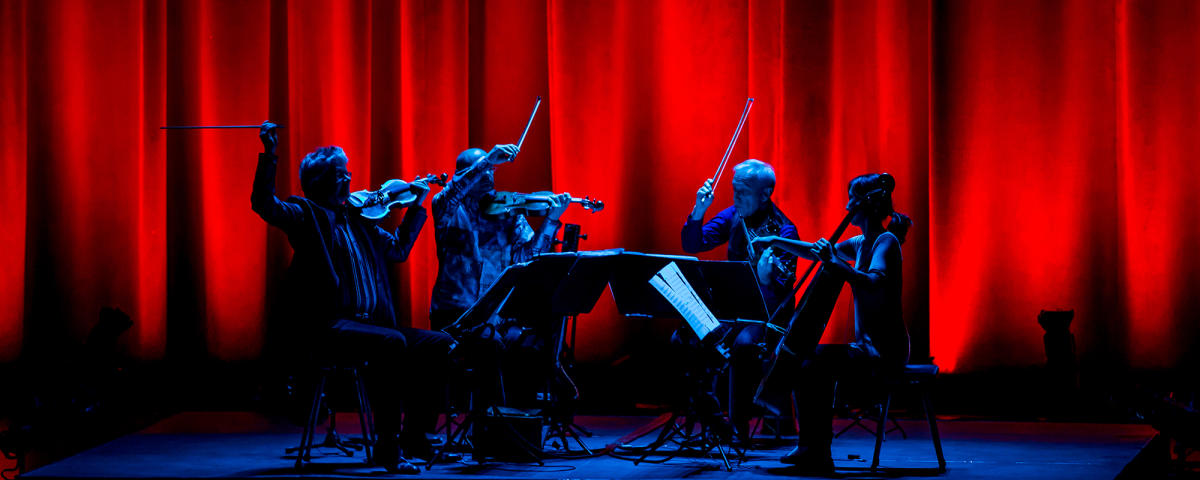 "The group has won over 40 awards, including two Grammys, the prestigious Polar Music and Avery Fisher Prizes, and Edison Klassiek Oeuvreprijs. The nonprofit Kronos Performing Arts Association manages all aspects of Kronos' work, including the commissioning of new works, concert tours and home season performances, education programs, and the annual Kronos Festival."
7:30 p.m. |  Tickets
The Queen's Cartoonists: Feb. 12

    "Expect the unexpected when The Queen's Cartoonists perform live music to live projections of iconic cartoons! A show for everybody, regardless of age or familiarity with the concert hall, The Queen's Cartoonists' unique musical performances are synchronized to videos of the Golden Age and modern animations. The Queen's Cartoonists will lead the audience through a world of virtuosic musicianship, multi-instrumental mayhem, and comedy!" 
2 p.m. and 6 p.m. |  Tickets
National Geographic Live Improbable Ascent: Feb. 17

    "Maureen Beck loves to prove people wrong. Born with one hand, she tried rock climbing for the first time after a camp counselor told her she could skip it. Her love of the sport was instantaneous, but there was no guide for climbing with one hand. Unfazed, she decided to figure it out for herself through trial and error—one of her early adaptive climbing innovations even involved taping a metal ladle to her arm. Before long she was leading a crew of passionate adaptive climbers around the world, forging a path for a new generation….With her trademark humor and wit, this 2019 National Geographic Adventurer of the Year will share how a little creativity and a whole lot of grit and determination have propelled her to the top of her field."
7:30 p.m. |  Tickets
Jazz at Lincoln Center Orchestra with Wynton Marsalis: Feb. 18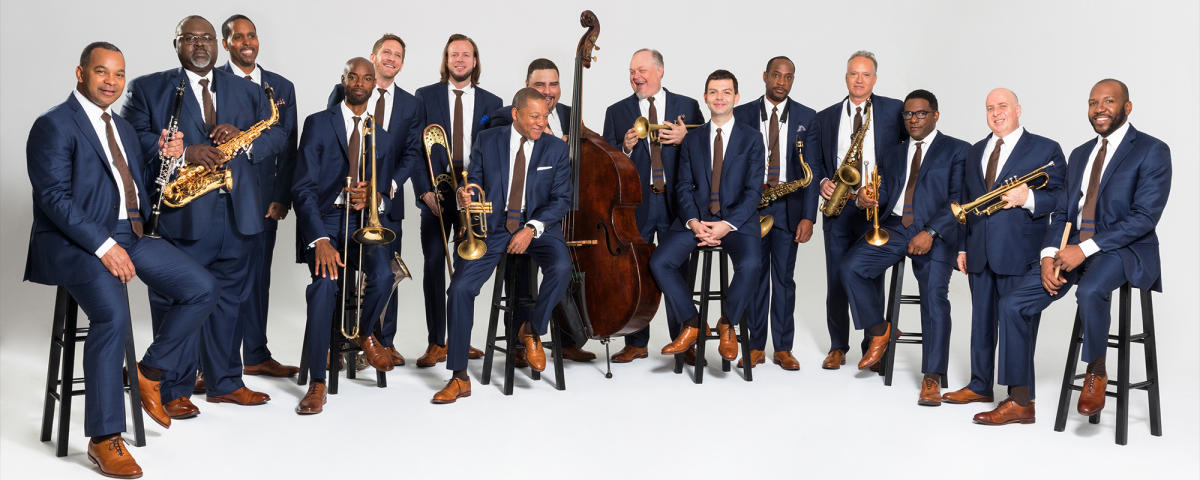 "Led by the nine-time Grammy-winning legend and trumpet virtuoso, Wynton Marsalis, Jazz at Lincoln Center Orchestra features 15 of the finest jazz musicians today. The JLCO performs a vast repertoire, from rare historic compositions to JLCO-commissioned works, including compositions and arrangements by Duke Ellington, Count Basie, Fletcher Henderson, Thelonious Monk, Mary Lou Williams, Dizzy Gillespie, Benny Goodman, Charles Mingus, and many others."
7:30 p.m. |  Tickets
The Roaring 20's: February 18-19


"To close High-Performance Dance Theatre's (HPDT) 26th season of dance we are visiting the "Roaring 20's".  It's going to be the bee's knees!  Grab your baby and head to the Lincoln Center Magnolia stage on February 18th & 19th, 2022 at 7:30 p.m.  HPDT choreographers and dancers, and guest musicians will take you on a cat's meow journey through the music and events of the 1920s.  You won't want to miss this wingding!"
7:30 p.m. |  Tickets

 

Learn about details and requirements for each specific show at lctix.com. Guests to The Lincoln Center (three years of age and older) must wear a mask regardless of vaccination status. Guests (over age five) also are required to show either proof of COVID-19 vaccination or a negative Covid test within 72 hours of check-in to attend shows (home tests are not accepted).      
LIVE COMEDY
Live Comedy at The Comedy Fort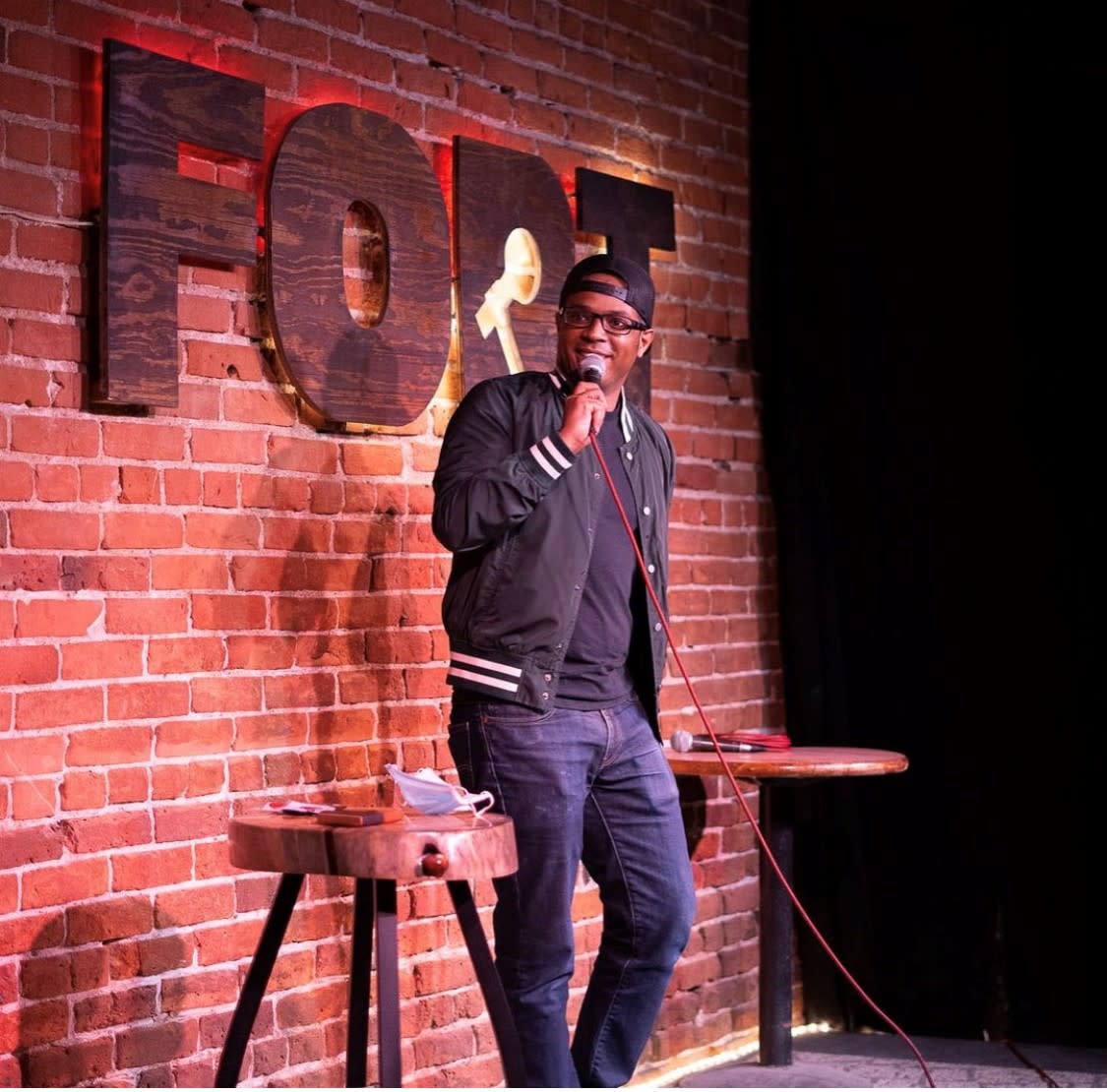 Photo Credit: Melissa Leavenworth

 

Caleb Synan: Feb. 3-5
"Caleb Synan returns to The Fort! He was a crowd favorite the first time he was here, you won't want to miss his new material!"
Various Times |  Tickets

Nerd Roast: Feb. 9
"The Nerd Roast RETURNS! The Ultimate Roast Battle with a brand new theme each show starring your favorite local comics as pop culture icons with their most scathing jokes!"
7:30 p.m. |  Tickets

Tinder Live! With Lane Moore: Feb. 10
"Tinder Live! With Lane Moore is the critically acclaimed, totally improvised where Moore projects her Tinder onto a screen, swipes through profiles live on stage, and the audience votes whether she swipes right or left, to hilarious and surprisingly kind results."
7:30 p.m. |  Tickets

Noah Gardenswartz with Ester Steinberg: Feb. 11-12
"Noah Gardenswartz is a New York-based comedian and writer. His well-crafted mix of jokes, observations and personal stories have made him a New York City favorite, and a nationally booked headliner."
Various Times |  Tickets

Andy Hendrickson: Feb. 18-19
Various Times |  Tickets

Matt Braunger: Feb. 25-26
Various Times |  Tickets

Comedy Brewers Improv: Feb. 27
7 p.m. |  Tickets

Check the website for tickets and additional acts. Guests are required to show either proof of COVID-19 vaccination or a negative Covid test within 72 hours of check-in to attend shows.

 
LIVE MUSIC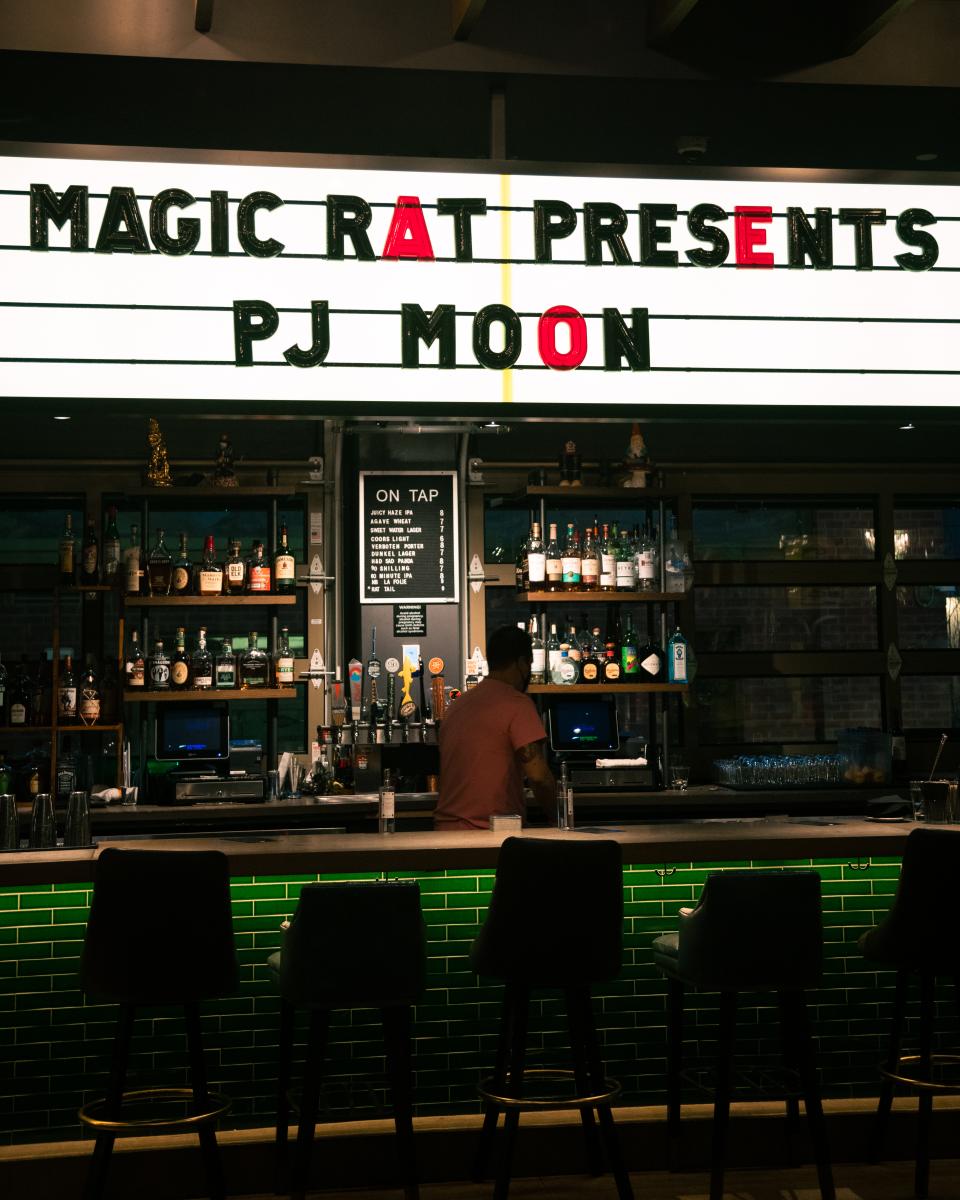 Magic Rat, located in Old Firehouse Alley adjacent to The Elizabeth Hotel in Old Town, offers swinging sounds on tap weekly, from big-name artists to local late-night jam sessions. Check the calendar for all shows taking place throughout the month and current updates.
Kayla Katz: Feb. 3
Born and raised in Austin, Texas, 20-year-old Kayla Katz has a musical gift she's eager to share with the world. With a velvety smooth voice mature beyond her years, the singer-songwriter is Austin's next rising star. 
7 p.m. |  Free
Ryan Benthall Trio: Feb. 4
The Ryan Benthall Trio is an innovative piano trio fusing together unique blends of Jazz, Latin, and Soul music. Featuring original compositions as well as tasteful renditions of modern classics, this trio creates an upbeat vibe that lifts the listener up to new heights with their sonic explorations & soaring improvisations.
8 p.m. |  Free
Rusty 44: Feb. 5
As diverse as America, Rusty 44 brings bluegrass, blues, Americana, and anything else they feel like to the table. Their music is accentuated by church-bred harmonies and virtuosic instrumentalism. A sound born out of collaboration, they are sure to inspire and excite.
8 p.m. |  Free
Mike Lamitola: Feb. 10
Mike's songs are inspired by the entire spectrum of life experiences, dreams, and thoughts.   An Indie Folk artist connecting words and music with unfiltered vulnerability.  
7 p.m. |  Free
Crescent City Connection: Feb. 11
Second line, brassy horn funk, and booty-shaking backbeats! They get the dance floor moving and bring a Mardi Gras party everywhere they go!
8 p.m. |  Free
David Lawrence and The Spoonful: Feb. 12
Full-time Professional Musician, David Lawrence, has called Colorado home for over a decade. Whether performing solo or with his full band, 'The Spoonful,' David brings a unique blend of finger-picking Delta blues, roots-Americana, soulful vocals, and his style of Gypsy-infused jazz guitar.
8 p.m. |  Free
The Man Cubs: Feb. 18
The Man Cubs LOVE Disney music. In 2017, the band members of Compass & Cavern and Creature Canopy joined forces and spent hundreds of hours listening to, transcribing, and practicing Disney songs to perform at a one-time show in Denver. Naturally, it was the time of their lives. Now, The Man Cubs perform alternative rock / pop-punk versions of Disney mega-hits as a five-piece band.
8 p.m. |  Free
Colony Funk: Feb. 19
Funk, soul, blues, revival R&B supergroup with influences from every facet of the musical spectrum for a truly unique and one-of-a-kind musical experience.
8 p.m. |  Free
Swing Aggregate: Feb. 25
Swing Aggregate is a jazz band hailing from Boulder, Co-led by guitarist/multi-instrumentalist Dan Buller. Dan holds a Master's Degree in Jazz guitar performance from the University of Wyoming and has ample experience playing Jazz, Bebop, Gypsy Jazz, and New Orleans styles. The band usually performs as a trio (guitar, bass, drums) or as a quartet which includes the addition of (piano, violin, or saxophone) dependent on the occasion. 
8 p.m. |  Free
A Brother's Fountain: Feb. 26. 
A Brother's Fountain is a band born from deep spiritual expression within the avenue of passionate music. It's a rag-tag group of musicians who took the back door into the music scene. Their story began on the street corners of old town Fort Collins, Colorado. Starting out with just two guitarists/songwriters, the band has evolved into a seven-piece with a rather eclectic combination of instruments. They have uncovered a folk-inspired genre that you've always wanted to hear, but never knew existed.
8 p.m. |  Free
LIVE ON THE LANES AT 830 NORTH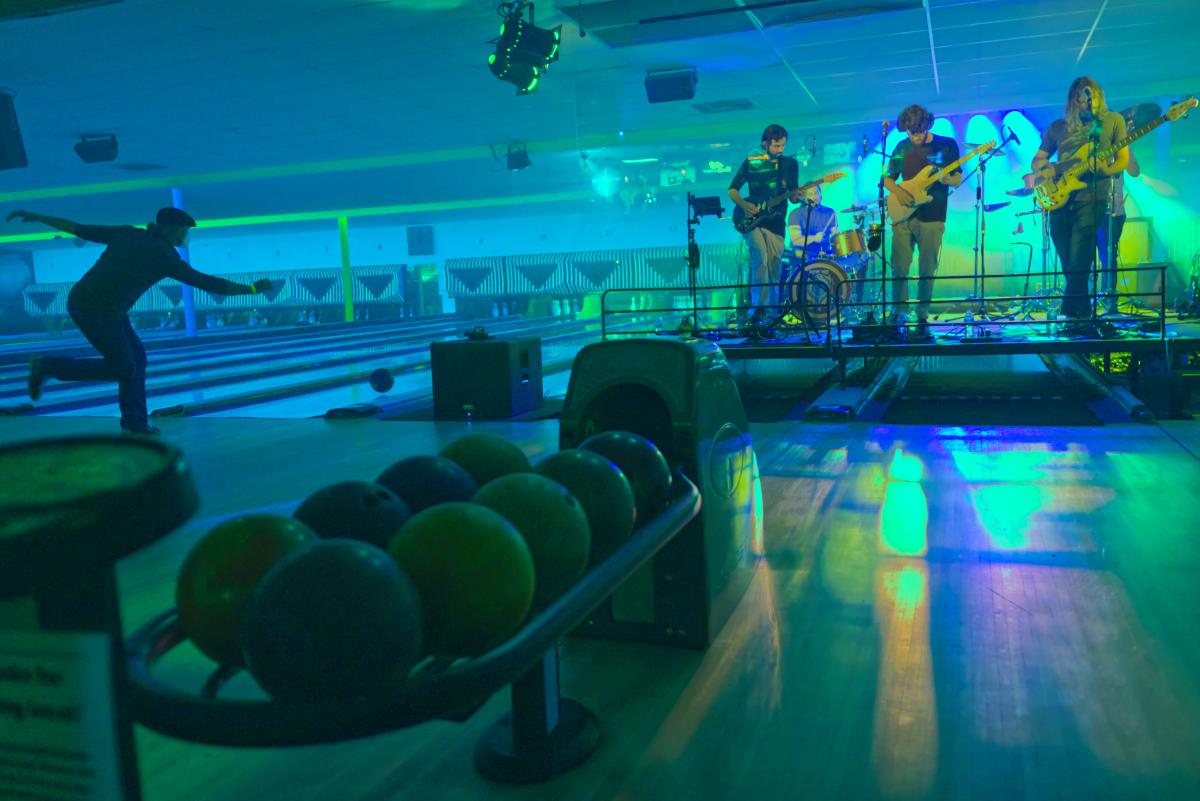 3420 with Dreamspace Database, Czek, and Floating Sea: Feb. 4 
Doors 7 Show 8 p.m. |  Tickets
Blast N Bowl Feat. Copper Teeth, Doom Scroll, and Sludgebroker: Feb. 9
Doors 7 Show 7:15 p.m. |  Free - Ticket Reservation Required 
Pixie and The Partygrass Boys: Feb. 11
Doors 7 Show 8 p.m. |  Tickets
Josh Hoyer and Soul Colossal: Feb. 12
Doors 7 Show 8 p.m. |  Tickets
Electric Wendaze ft. Project Aspect, Jimeni, Lonsoul: Feb. 16
Doors 7 Show 8 p.m. |  Free - Ticket Reservation Required
King Crawdad and Los Toms: Feb. 17
Doors 7 Show 8 p.m. |  Tickets
Venture Still with Wendy Woo Band and Wild Indigo: Feb. 19
Doors 7 Show 8 p.m. |  Tickets
CBDB with The Sunken Signals: Feb. 20
Doors 7 Show 8 p.m. |  Tickets

Indie Night ft. Sick Trick and Tonguebyte: Feb. 23
Doors 7 Show 8 p.m. |  Free - Ticket Reservation Required
Evanoff with Amorphic: Feb. 26
Doors 7 Show 8 p.m. |  Tickets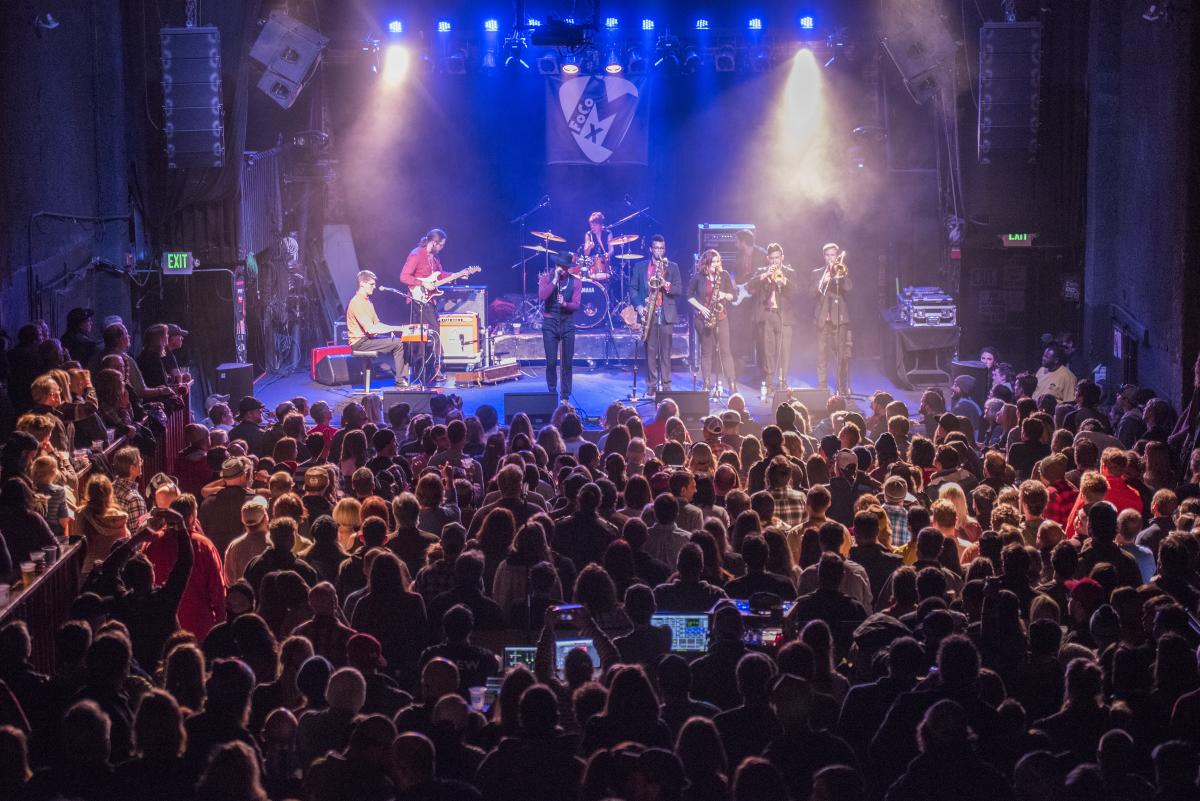 The historic Aggie Theatre, a live music institution in Fort Collins for over 100 years, plays host to several great shows this month: 


Houndmouth with Buffalo Nichols: Feb. 4
8 p.m. |  Tickets

 

Passafire with Dubbest: Feb. 5
8 p.m. |  Tickets

 

All Them Witches with Blackwater Holylight: Feb. 6
8 p.m. |  Tickets

 

Luna Shade with Lola Rising, Inside the Mind: Feb. 11
8 p.m. |  Tickets

 

ROSEDRiiVE: Feb. 12
8 p.m. |  Tickets

 

Todd Berry: Feb. 18
8 p.m. |  Tickets

 

Steely Dead: Feb. 19
8 p.m. |  Tickets

 

Zachary Williams (of The Lone Bellow): Feb. 20
8 p.m. |  Tickets

 

Sports with Flaural, Lady Denim: Feb. 24
8 p.m. |  Tickets

 

Molly Tuttle and Golden Highway with Hanna Doreen: Feb. 25
8 p.m. |  Tickets

 

Drive-By Truckers with Ryley Walker: Feb. 26
8 p.m. |  Tickets

 

Reserve tickets online in advance. Proof of vaccination required.

 
AMAZING MUSIC AT WASHINGTON'S AND THE ARMORY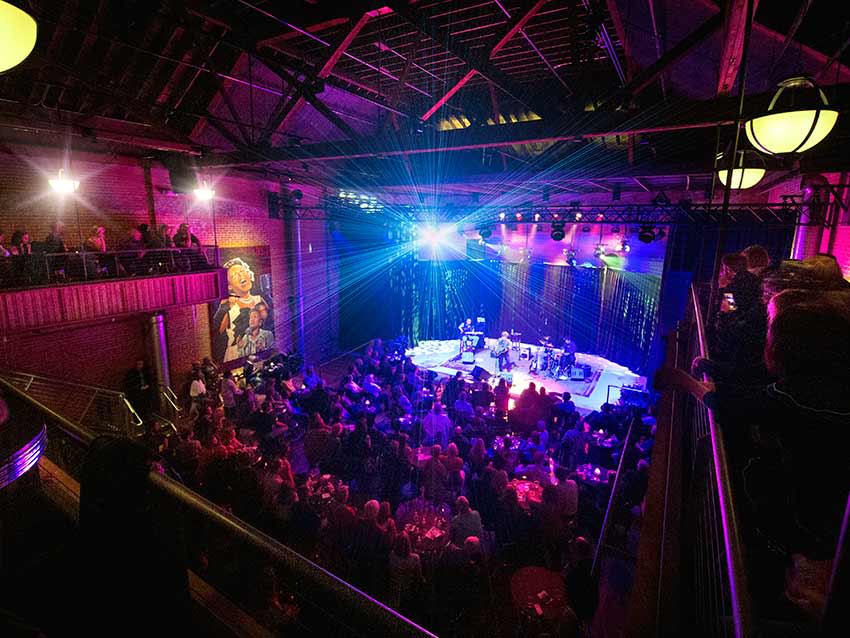 Washington's, a historic 900-person venue in Old Town Fort Collins, hosts some big names this month:


An Evening With Devotchka: Feb. 14
Doors 6 Show 7 p.m. |  Tickets

 

Karl Denson's Tiny Universe: Feb. 17
Doors 6 Show 7 p.m. |  Tickets

 

Eric Krasno and Son Little with The Assembly Band: Feb. 18
Doors 7:30 Show 8:30 p.m. |  Tickets

 

Sam Bush Band: Feb. 22
Doors 6 Show 7 p.m. |  Tickets

 

An Evening with Kyle Hollingsworth Band: Feb. 26
Doors 6 Show 7 p.m. |  Tickets

 

Dirty Dozen Brass Band and Nathan and The Zydeco Cha Cha's: Feb. 27
Doors 6 Show 7 p.m. |  Tickets

 

Proof of full vaccination for Covid-19 into this show. Masks will still be required for entry and the duration of the event but a negative COVID test will not be accepted for admittance to this show. Masks will also be required for entry and the duration of the event. 

 
SWINGIN' SONGS AT THE SUNDANCE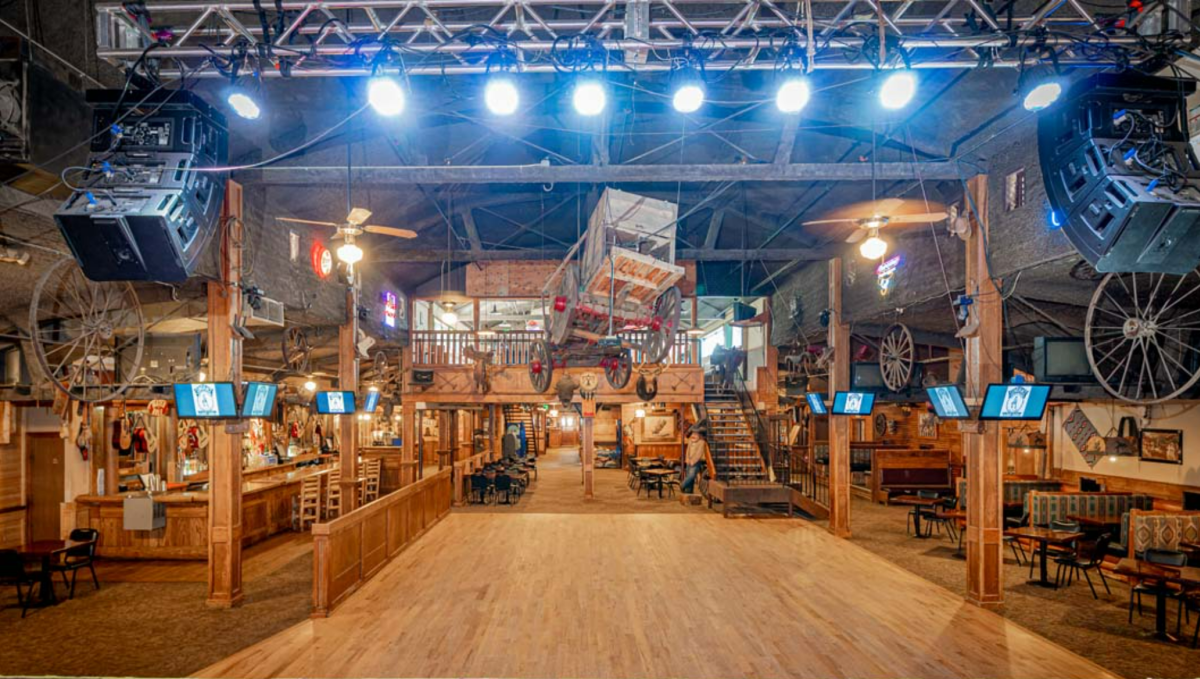 Along with dance lessons, karaoke, open mic nights, and family nights, Sundance Steakhouse & Saloon hosts live acoustic performances on Friday and Saturday nights. This month, catch Kelsey Jo and The Wildcards, and Aaron Goodvin on Feb. 18. Crescent City Connection closes out the February lineup on the 25th.