As temperatures cool, leaves morph into orange and yellow and the days become a little shorter, it's the perfect time for a fall road trip. What better way to see the drastic changes in the landscape of our state and sneak in a few tasty pit stops?
Make Fort Collins your home-base for the adventure. The Choice City is a great jumping off point for a road trip that takes you through five nearby picturesque towns bursting with small town charm. Or, opt for a longer day-trip loop that takes you on a scenic and historic byway.
What are you waiting for? Pack a few road trip snacks, grab your camera and head out for a leisurely weekend (or mid-week) drive. 
FIVE CLOSE-TO-FORT COLLINS TOWNS
From downtown Fort Collins, take Hwy 287 north toward Terry Lake. As the road turns west, look for the exit onto U.S. 287B, which leads you into Laporte:
First Stop: Laporte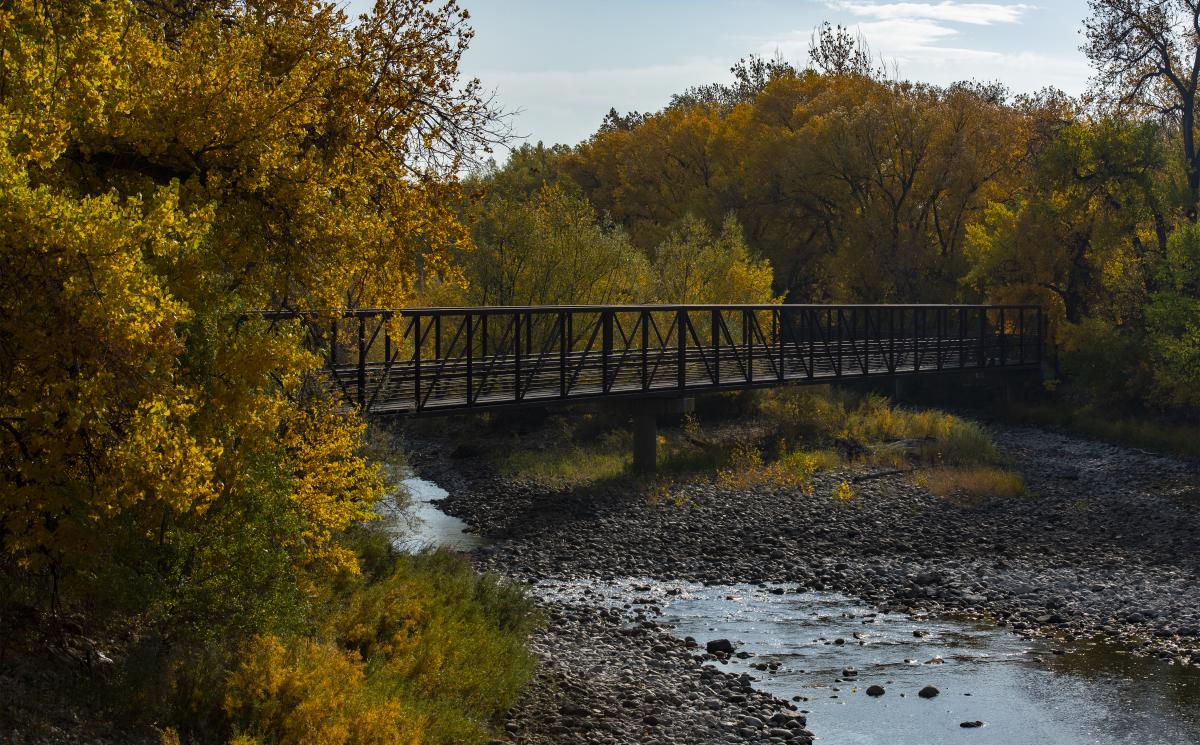 Also spelled "LaPorte," which means "the door" in French, this rural foothills community is located just 10 minutes northwest of Fort Collins along the banks of the Cache La Poudre River. French fur traders moved to the area in the early 1800s, allegedly naming the river for the location of their stashed supplies, which included gunpowder (Cache La Poudre – or "hide the powder"). In the mid-1800s the town was on the Overland Trail State Route at the base of the mountains, becoming a bustling supply center. It was once the most significant town north of Denver, boasting a saloon, a brewery, hotel, butcher shop, blacksmith and general store. These days, be sure to stop into Me Oh My Pie where along with the delicious breakfast you can score all day, it's impossible to resist the delectable pies, cinnamon rolls, coffee cake, cookies, muffins and more. Vern's Place has been serving up comfort fare, like skillets, corned beef, breakfast burritos, chicken fried steak and more for 70 years. The eatery shares a building with rafting outfitter A Wanderlust Adventure, one of just a few commercial rafting companies guiding trips on the Cache la Poudre, the state's only designated Wild & Scenic river.
From Laporte, continue on U.S. 287B to Rist Canyon Road and into Bellvue.
Second Stop: Bellvue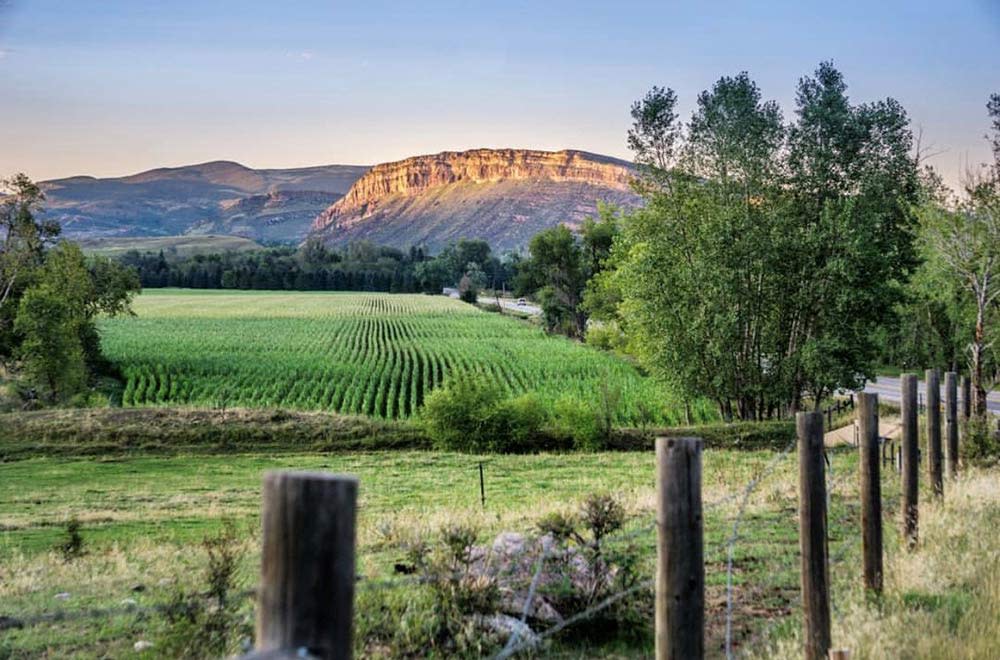 This small farming community is located northwest of Fort Collins along the Cache La Poudre-North Park Scenic Byway, at the mouth of the Poudre Canyon. In addition to the gateway to some of the state's best whitewater rafting, kayaking, standup paddleboarding and fly fishing, Bellvue is home to Noosa Yoghurt and the Colorado Shoe School where you can design and create your very own custom shoes. Repurposing leather destined for the landfill and using recycled sole options, ranging from bike tires to rubber flooring or rescued conveyer belts, attendees are invited to build something completely unique and custom during a one-day (sneaker), two-day (evening slipper) or five-day (shoe or boot) workshop. 
Visit nearby Lory State Park, Reservoir Ridge Natural Area, Horsetooth Reservoir, and Pineridge Natural Area (south from Bellvue on N. Co. Rd. 23) if you wish. Then head to Loveland by taking N. Co. Rd. 23 to W. County Rd. 38 to S. Taft Hill Road.
Third Stop: Loveland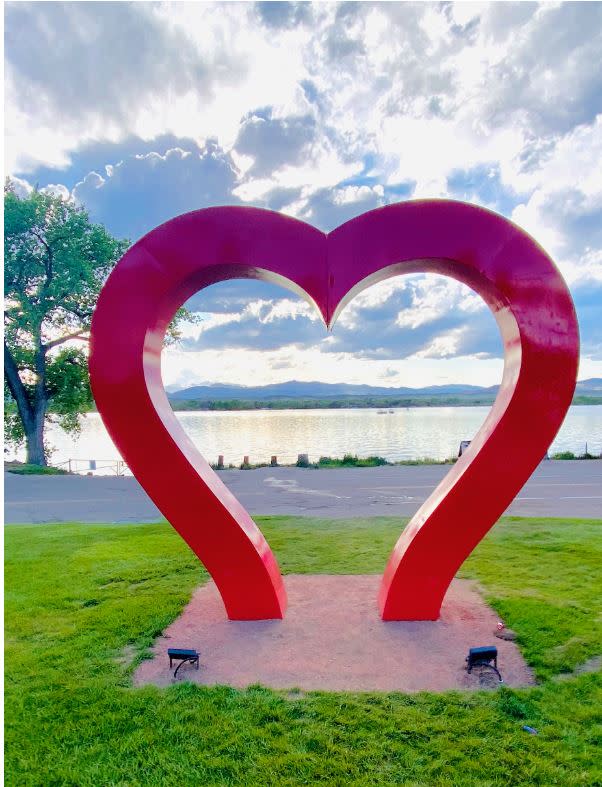 Loveland is an arts-centric community nicknamed the Sweetheart City for good reason. Here you can visit the largest love lock sculpture of its kind in the U.S. Stop at the Visitor's Center and buy a lock, engrave it and lock it on the sculpture. The Benson Sculpture Garden, located at 1125 W. 29th Street, features nearly 150 beautiful bronze sculptures on permanent display, each telling a unique story. Don't forget to venture to downtown Loveland, a vibrant historic area chock full of locally-owned boutiques, restaurants, craft breweries, galleries and more. Peek at the 100-plus-year-old historic Rialto Theater. Grab a cookie at Mary's Mountain Cookies or a cupcake from B Sweet Cupcakes for the road.
From Loveland, head south on S. Taft Hill Rd. past Berthoud Reservoir and Loveland Reservoir to Berthoud.
Fourth Stop: Berthoud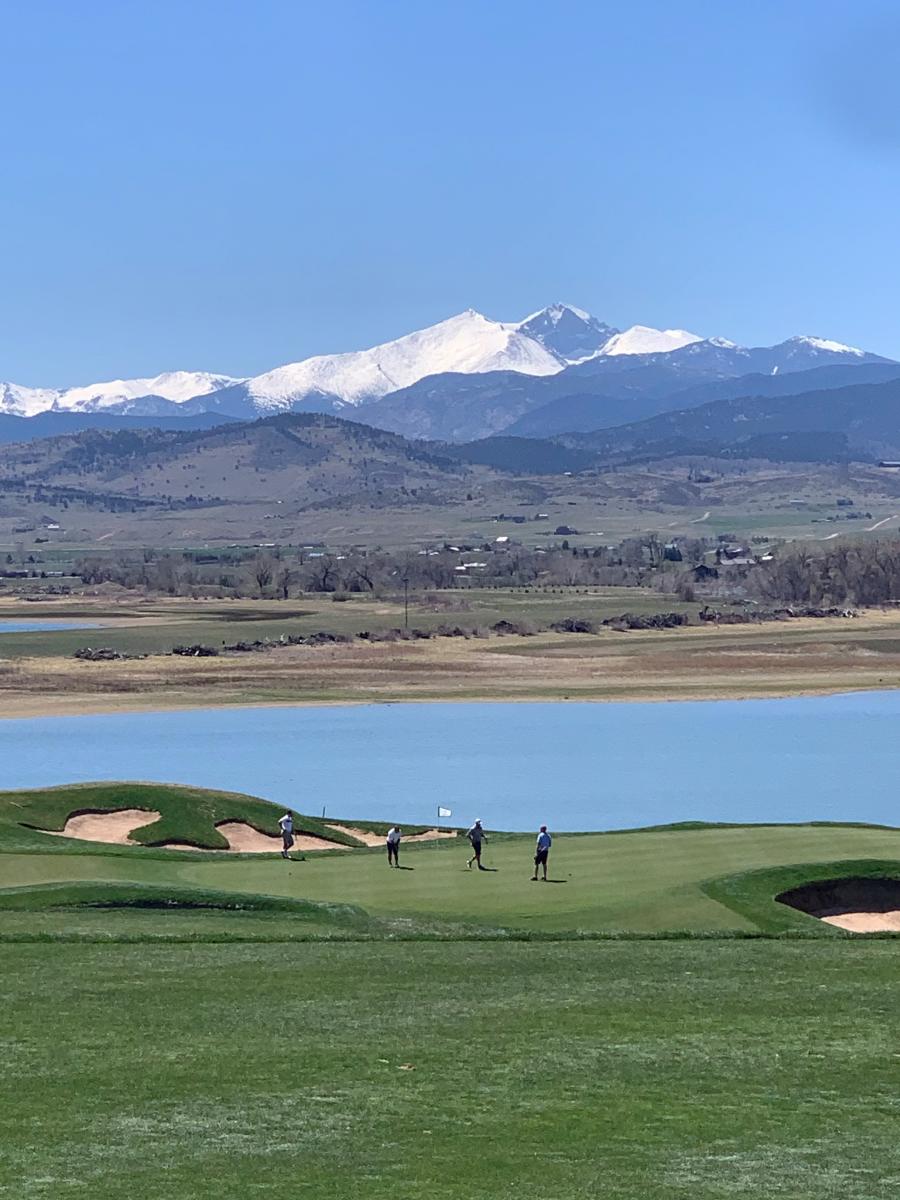 South of Loveland, you'll find the charming town of Berthoud, home to TPC Colorado, an 18-hole championship golf course featuring sweeping views of Longs Peak and the full range of the Rocky Mountains. If it's near happy hour, head for City Star Brewery and Taproom, located in downtown Berthoud. This dog-friendly spot slings tasty brews like the Hazy Strata IPA and the Neapolitan Stout (finished with chocolate, vanilla and strawberry puree!), and welcomes a rotating lineup of food trucks. Sweet tooth still not satiated? For homemade chocolates and old-fashioned candies, stop into Berthoud Candy Company, in business for 35 years.  
From Berthoud, take E. State Highway 56 east to I-25 and head north to the Windsor exit.
Final Stop: Windsor
Stretch your legs at Windsor Lake where a 2.25-mile trail surrounds the perimeter of the picturesque lake. Beer lovers should check out Windsor's first brewery, High Hops Brewery, which has been winning awards since it opened in 2012, including a Great American Beer Festival Gold medal. Sip one of their tasty beers on a patio overlooking the hop fields (they grow 14 varieties!). Also located inside The Windsor Gardener (the Weakland family's first business venture) you'll find the Heart Distillery, which crafts five spirits and canned cocktails, like the Colorado Spiked Seltzer. At nearby Windsor Mill Tavern nosh on elevated pub fare, like flatbread pizzas, devilled eggs with avocado jalapeno crema and surf-and-turf skewers in a 120-plus-year-old historic building before heading back to Fort Collins.
A LONGER LOOP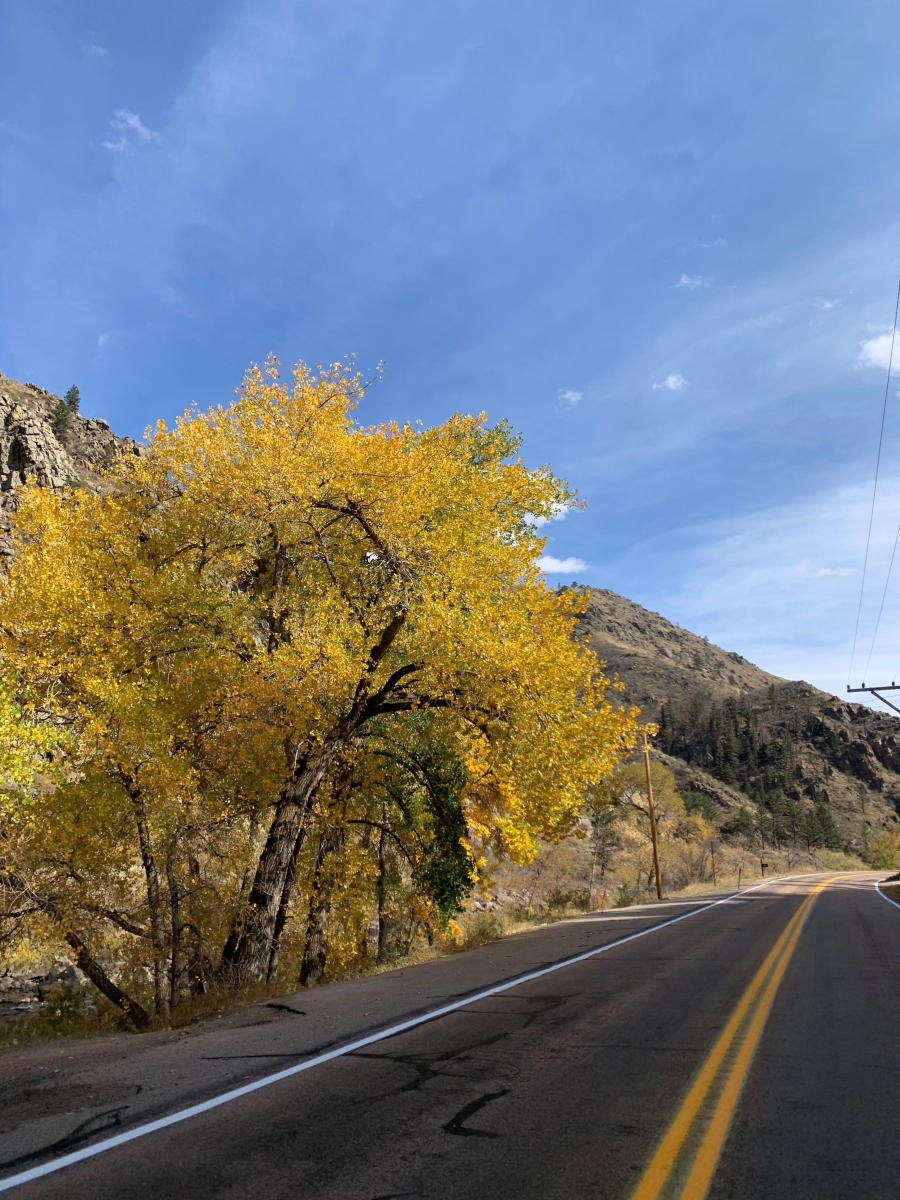 For those folks looking for a little longer loop drive and dedicating much of the day, consider following our Northern Colorado Loop Tour Itinerary.
The Northern Colorado Loop Tour takes you across 360 stunning miles, connecting three central scenic byways in the area with the Cache la Poudre National Heritage Area. The Cache la Poudre — North Park Scenic & Historic Byway portion of the tour is 101 miles packed full of scenery and wildlife and is especially gorgeous in the fall. This byway meanders from the plains and hogbacks into the magnificent Poudre Canyon, over Cameron Pass and into North Park and then Walden. From Walden, head to Granby, located near Grand Lake and the headwaters of the mighty Colorado River. Trace the river's course as it plunges into Gore Canyon, past Radium Hot Springs, Rancho del Rio and on to State Bridge along the Colorado River Headwaters and Scenic Byway. Head back to the town of Granby and past quaint Grand Lake for the spectacular return to Fort Collins via the Trail Ridge Road Scenic Byway. The route traverses through the heart of Rocky Mountain National Park along the highest continuous paved road in North America (at 12,183 ft.) and arrives in historic Estes Park. From Estes, the history lesson continues through Big Thompson Canyon and on to the Colorado foothills towns of Loveland, Greeley, Windsor and, finally, back to Fort Collins. This exceptionally scenic drive provides visitors a glimpse into the past while offering a bounty of recreational activities.
If you want to make a weekend of it, book a unique place to stay in Fort Collins. Whatever you do, don't forget to share your fav road trip photos by tagging us at #visitftcollins.