By Brian Cooke
Just get me out of here….
So there I was, locked in a room with half a dozen preteen girls, thinking that I'd rather be just about anywhere else on a Saturday afternoon in Fort Collins.
My daughter had asked for an escape room party, and I'd done the research and chosen the room. And although I could have waited elsewhere, I thought it might be a good idea to keep an eye on things … and maybe even help out.
I'm glad I did. As an observer, it was fascinating, and it led me to wonder about escape rooms in general, and why Fort Collins has so many of them.
For the uninitiated, escape rooms in Fort Collins are typically rooms decorated in a specific theme and filled with puzzles and clues that fit in with some kind of fantastical or mysterious backstory. The goal is usually to escape the room within a given time period. You're most likely to succeed if you work together as a team, which makes escape rooms a great choice for team building, family get-togethers, visiting sports teams, or a fun hour or more with friends or strangers. Fort Collins escape rooms have even been used as staging areas for marriage proposals.
As I pondered the escape room concept and watched the girls scurry around the room, I sensed the atmosphere shifting from frustration to suspense. As paper clues periodically appeared in a surprising fashion, screams of fear turned into shrieks of anticipation. Girls who had never met each other were soon hunched over clues together. Everyone in the room – myself included – had moments of revelation and triumph related to secret potions, hidden keys, disappearing notes, treasure chests and concealed compartments.
After we'd solved the mystery – with about four seconds to spare – I decided to take a closer look at Fort Collins' various escape rooms by looking online and by contacting seven "escape artists" (also known as escape room owners and managers) around town.
A community of "escape artists"
The first thing I noticed about Fort Collins' escape rooms is that there are a lot of them … all with their own themes and specialties. This variety of options has made Fort Collins a destination for escape room enthusiasts. One escape room owner, Cori Storb of Somewhere Secret, observed, "Fort Collins has a pack of incredible escape rooms. I know people travel from Colorado Springs, Denver and even other states just to play the rooms here." She went on to say, "Roughly half of our customers are people visiting from far away. Any group looking for something fun and unique to Fort Collins is perfect. We've had families who've been visiting CSU students, road trippers, wedding parties or work groups who want some team-building for employees who live in different parts of the world."
Here's what makes these seven escape rooms fun and unique.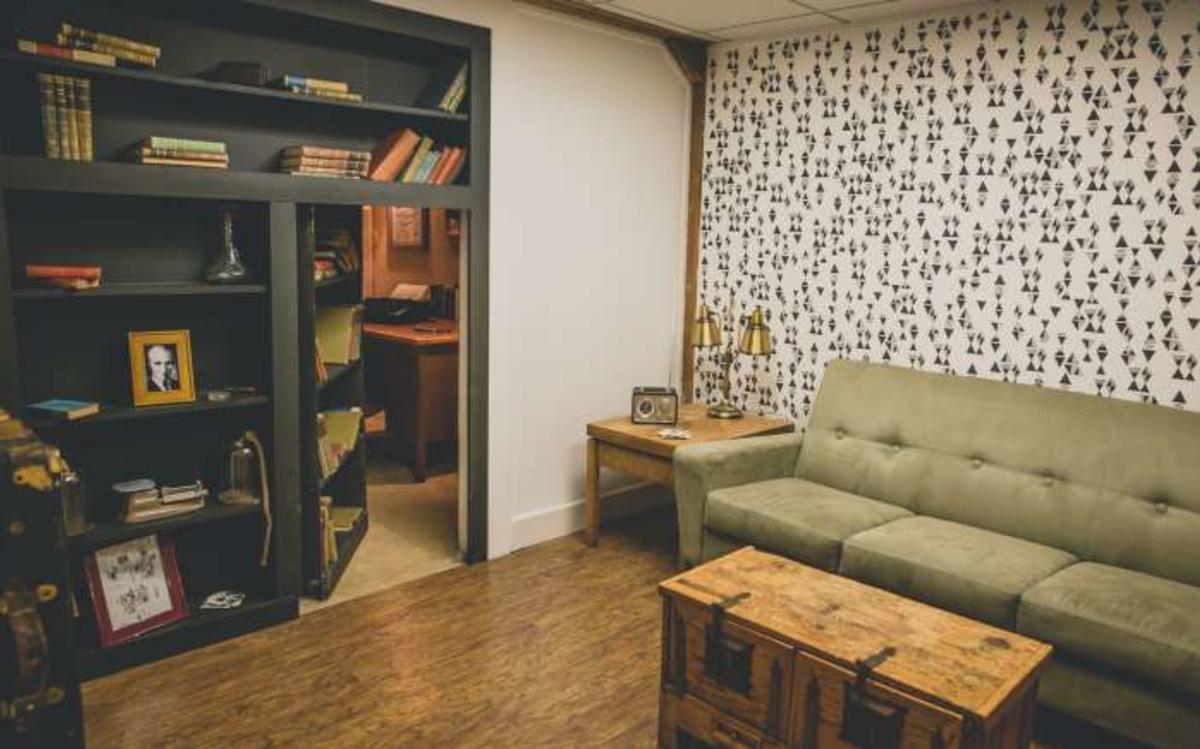 Enigma
Located in Old Town, Enigma was one of the first escape rooms in the country and the first in Colorado. Enigma has a second location in Boulder and is launching a new theme called The Startup this summer. According to owner Mathew Sisson, "Our experiences are recognized for their design and customer service. Each puzzle is well thought-out and unique, with little details cleverly hidden throughout the room. When we opened our new room in Boulder, we had several groups from Fort Collins drive all the way down there because they couldn't wait to try it."
Enigma is also widely known and well-documented, with Sisson mentioning that the business has won TripAdvisor's Certificate of Excellence several years in a row. "We've had several marriage proposals in our room," he said, "and also a few celebrity groups."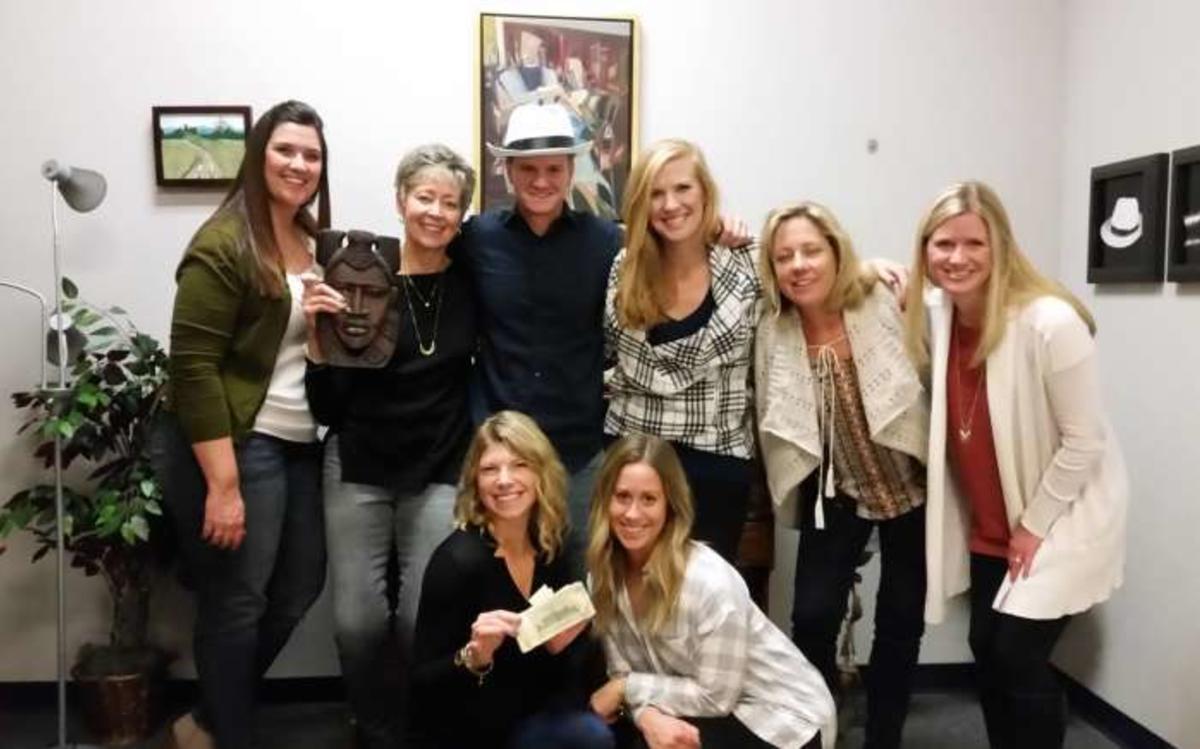 ConTRAPtions
If you're a gearhead, you might want to consider ConTRAPtions. According to manager Monica Hall, "We're very tech-heavy. In fact, our slogan is 'Don't pick padlocks. Pick Contraptions' … and that's because we don't have any traditional padlocks."
This escape room, which is located just south of the Foothills Mall, is a place where the finer details are important. Hall explained, "Our owners put a lot of thought and effort into every detail of the rooms to make them as immersive and exciting as possible." The room theme names include Tiger's Eye, Mafia Gallery and the Plight of the Margo.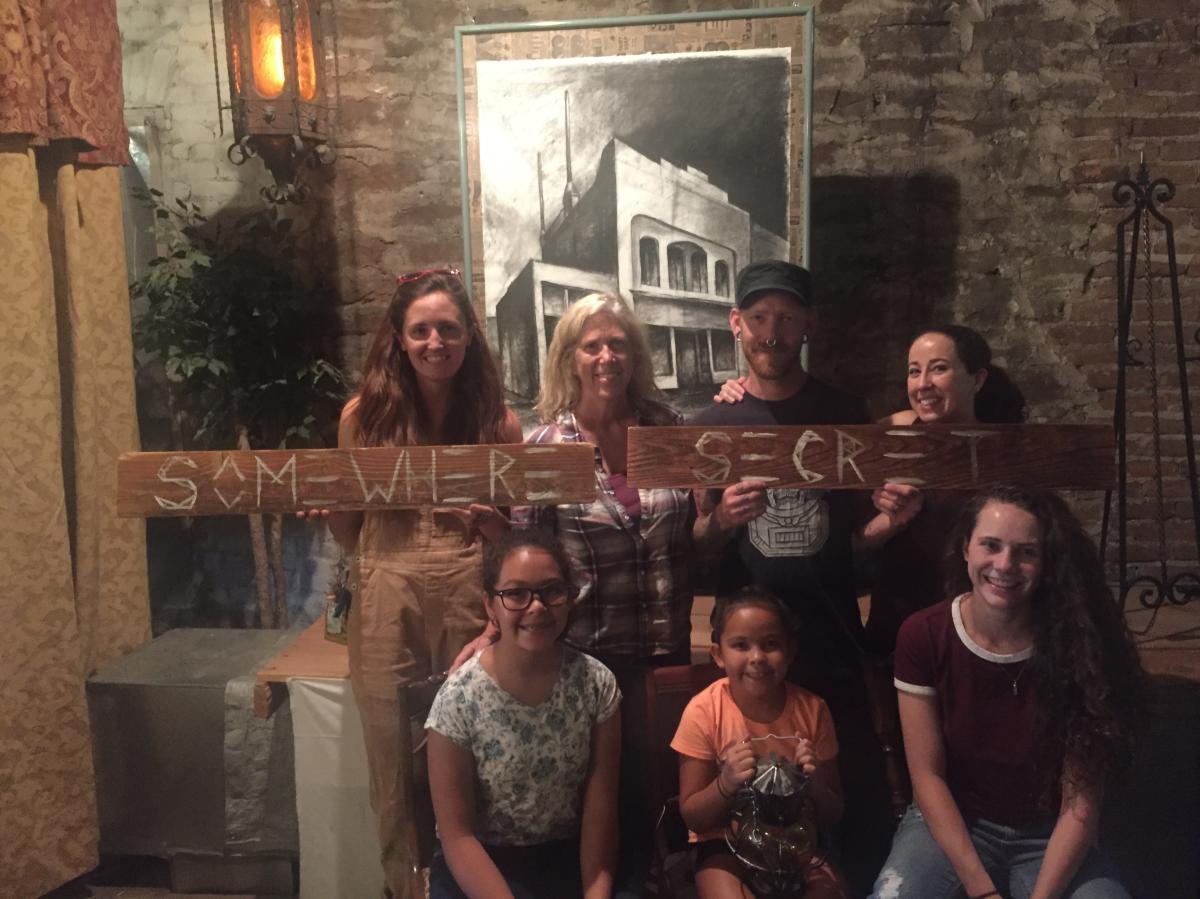 Somewhere Secret
Somewhere Secret is located in Old Town, and just finding the room is part of the adventure. According to owner and puzzlemaster Cori Storb, "When people come to Somewhere Secret they feel like the main character in a magical adventure story. Your first step is to find a person holding a lantern on the streets of Old Town, then they lead you to a secret staircase in a beautiful historic building with creaking floors and antique amber lights. If you're able to solve all the puzzles inside, you unlock a treasure map that leads you out into the world on a bonus adventure. There's a real treasure waiting at the end of it all that no one has yet found."
Storb said the Somewhere Secret experience can be customized for different skill levels and events. She explained, "Our deep familiarity with the design of our game means that we can tailor the experience to exactly match the needs of each group. We also really enjoy helping people with special plans such as hidden presents, mysterious invitations, and even a marriage proposal. We've had some really great surprise parties where the birthday person thinks they're on a regular shopping trip and they wander into Somewhere Secret and all their friends pop out and then they go on this adventure together."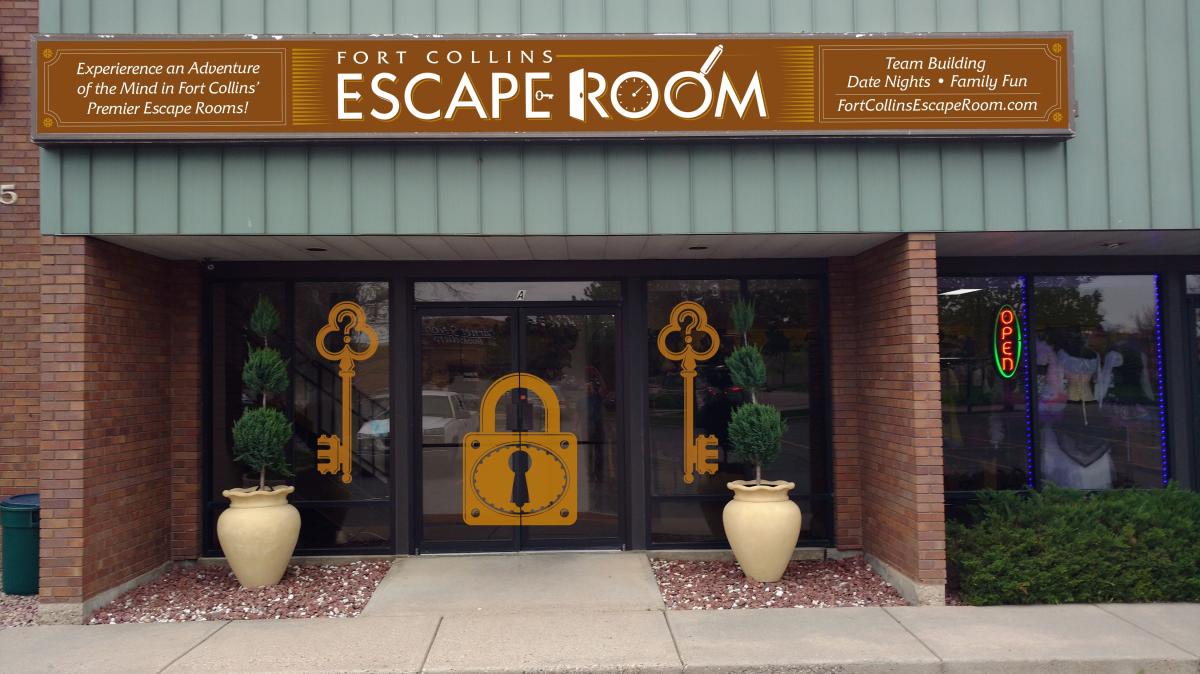 Fort Collins Escape Room
Fort Collins Escape Room, located in south Fort Collins, is actually several escape rooms. According to owner Chris Corman, "We offer a wide variety of elaborate themes and rich story lines like Escape the Machine, which is a steampunk time travel-themed game, and Mission to Planet X, which is our high-tech spaceship game that includes a real laser maze. We also have a medieval game called Kingdom Of The Dragon that opens in June. It's taken more than a year and a half to complete and it will include animatronic characters and amazing puzzles, so we're pretty excited about it."
Apparently, the word has gotten out about these rooms, as Corman said their players have included guests from Russia, China and all over Europe. But Corman's favorite part of being a game master is seeing groups of people come together and work their way through the challenges that have been created for them. "The moment they've successfully completed their adventure," Corman says, "there's always an outburst of cheers and high-fives. It doesn't get much better than that."
The Markey
Located in central Fort Collins, The Markey Escape Rooms is a family-owned and operated room where the four owners create the themes and take turns as "game masters." The adventure begins when you walk through the door, as the lobby is made up to resemble an old-fashioned movie theater. According to co-owner Susanne Sholander, "Guests can sit in our theater-style seats, preview posters for our rooms in lightboxes along the hall, or view artifacts found inside the rooms showcased in our front desk. Inside our rooms, we do our best to craft each set piece, prop and puzzle to add to the overarching story told through the room. Our guests are never just escaping from a room, they're starring in their own adventure."
The Markey's archaeology/adventure-themed room is called Tomb of the Forgotten, but other rooms are being developed. Sholander explained, "We have space for three rooms and are in the process of creating our second one. Our next room will transport our guests into a whimsical and colorful world of fantasy; we hope to have it finished later this year."
Legendary Adventures
This one has some definite bragging rights as well as an interesting backstory. According to owner/operator Bryan Roman, Legendary Adventures is the largest escape room attraction in Colorado and also the supposed home of an ancient mischievous spirit. Roman explained, "It's a unique single attraction with multiple rooms where guests are going on an adventure and exploring the secret underground chambers of the Puzzler." Located on the north end of Old Town, this escape room frequently changes as the Puzzler adds to his collection.
Roman says he enjoys observing the guests' interaction. "First-timers are blown away and I know we've helped bring people into this form of entertainment. It's also really great when enthusiasts come through and have a great time, very often claiming this was one of the best rooms they've ever played."
Art of the Escape
For players looking for a challenge in south Fort Collins, the Art of the Escape includes several room theme options. According to owner and room designer Steven Seek, Art of the Escape's claim to fame is "the amount of detail we put into the design and game flow. We try to be authentic to the theme of the room. They're not your usual escape rooms … our rooms are more challenging."
Seek says that players have included visitors from nearby states as well as birthday and wedding parties and girls night outs, but that one of the most memorable groups was 63 students from CSU's athletics department. "We can handle larger groups," he explained: "up to 12 players in Lost Tomb of the Nile and Enchanted Woods and up to eight players in Mayan Temple."
"Eeny, meeny, miny…"
With this many options, it might be hard to choose just one. The deciding factor could be the theme, the location, the price or the degree of customization you need for a special event. In my case, I chose one that was near my house and seemed tailored for kids. But in taking a closer look, there are several that I wish I'd considered and some I'd like to check out with other grown-ups.
The best approach might simply be to pick one at random … and if you like it, try the rest!
A volunteer blogger for Visit Fort Collins, Brian Cooke has worked as a writer and editor for more than 20 years. His past volunteer work has included leading night tours on Alcatraz and answering questions about fire lookouts and the U.S. Forest Service at Deadman Lookout Tower near Red Feather Lakes. Brian currently writes for a market research firm and for the Forest Service. He also writes blogs for History Colorado. Brian's LinkedIn page is www.linkedin.com/in/bcooke1.