Fort Collins is one of the most environmentally friendly cities in the United States, so we take celebrating our Earth very seriously. Fort Collins consistently strives to better the environment and community surrounding itself through various initiatives. Voted No. 1 for The Best Places to Live in America in 2020 by Livability, No. 1 City in America for Cycling by PeopleForBikes, voted the Clean Air Champion by Regional Air Quality Council, along with many other green awards; Fort Collins is frequently recognized for its sustainable efforts that improve the quality of life its residents and travelers. It is now time that sustainable tourism in Fort Collins is recognized.
The World Tourism Organization (UNWTO) defines sustainable tourism as "Tourism that takes full account of its current and future economic, social and environmental impacts, addressing the needs of visitors, the industry, the environment, and host communities".
This year, Visit Fort Collins has recognized the ever-growing importance of sustainable tourism and has dedicated the month of April to do so. Our planet deserves more than April 22nd to be celebrated, that is why we are reframing Earth Day into Earth Month. For Earth Month 2022, we have explored all the different sectors of sustainable tourism. Here you can learn more about sustainable transportation, our city's sustainable business owners who are leading green initiatives, and learn more about sustainable tourism! This blog will serve as your "Sustainable Tourism Guide" to Fort Collins and we hope the resources provided help you travel in our city more responsibly.
Industry-Leading Sustainable Businesses
Fort Collins is home to a wide variety of restaurants, breweries, and other businesses that value minimizing their impact on the world around us. Click here to learn more.
The Fox Den: No Waste Cafe
The Fox Den: No Waste Cafe is a wonderful coffee shop just west of Old Town that recently opened in March and you need to pay it a visit! Their goal is to provide the Fort Collins community with freshly roasted specialty coffee, delicious pastries, a welcoming atmosphere, and 5-star service, all while maintaining their "No Waste" practices. 
Ginger & Baker
When their old grain mill opened its doors over 100 years ago, the health of the business went hand in hand with the health of the land and community, from seed to crop, to food for the animals and the people who kept it all going. Today, understanding the need for a healthy planet continues to be a part of the Ginger and Baker philosophy. Ginger & Baker exemplifies what it means to be working towards a sustainable future as a business in Fort Collins. Stop in to visit the Cafe where comfort food is done right, the Cache which is known for being a modern Colorado steakhouse, or stop by the Market & Bakery to grab a coffee and a slice of delicious pie!
Horse & Dragon Brewing Company
Horse & Dragon Brewing Company is constantly working with a triple-bottom-line mentality by focusing on how their brewery has social, economic, and environmental impacts on the Fort Collins community. Being in a water-intensive industry, Horse & Dragon implements a range of efforts that focus on water conservation. Horse & Dragon Brewing Company is a small team that is determined to better their impacts on the Fort Collins community and is constantly working towards bettering their operations to be more sustainable. What better way to support this sustainable business in Fort Collins than to visit their taproom (which happens to be a repurposed airplane hangar)? Their beer (especially Sad Panda) is definitely worth visiting during your time in Fort Collins.
New Belgium Brewing Company
New Belgium Brewing Company, our most famous brewery here in Fort Collins, exemplifies what it means to be sustainable and helps lead our community into a greener future. Their focus on clean energy, sustainable packaging, and support of biking makes New Belgium one of the top green industry-leading businesses in our nation.
 
The Gardens on Spring Creek
Sustainability is a key aspect of The Gardens on Spring Creek's vision. Their Garden of Eatin' is a three-quarter-acre production garden that produces up to 7,000 pounds of produce annually in support of the Food Bank for Larimer County. Additionally, they locally grow and sell more than 35,000 plants annually as a part of their Spring Plant Sale – including vegetables and many native varieties. The Plant It Forward program encourages home gardeners to "plant an extra row" for those in need and serve as a drop-off location for excess produce and deliver it to the Food Bank for Larimer County. They offer a range of gardening, urban homesteading, and water efficiency classes, click here to check them out! The Garden on Spring Creek also offers youth programming to help teach kids where our food comes from and the importance of sustainability. By visiting the Gardens on Spring Creek, you are helping fund all of these amazing programs! Be sure to stop by The Gardens and celebrate Earth Day!​
The Edwards House

The Edwards House located near Downtown Fort Collins practices sustainable operations each and every day. Amenities for their guests such as soaps, shampoo & conditioner, and lotions are all-natural and certified by the EWG with an "A" rating! They also purchase many of these items from local, Colorado businesses. In 2020 the Edwards House made the switch from travel size hotel bottles to refillable bottles for each room. This helps eliminate plastic waste. Their cleaning products are also environmentally friendly with no synthetic scents. Edwards House partners with many businesses in Fort Collins to keep things hyper-local and reduce the carbon emissions from transportation, plus they love to keep it as local as possible! This includes cookies from Mary's Mountain Cookies, Coffee from Lima, Tea from Happy Lucky's, dairy items from Morning Fresh, and local Fort Collins Honey. Edwards House also offers bikes to their guests so that they may enjoy all that Fort Collins has to offer without the use of a car. By staying at the Edwards House, you can directly benefit the Earth by supporting a business that puts sustainability first.
Their sister business, Cedar & Sage Mercantile, currently located in the basement of the Edwards House, is dedicated to reducing single-use waste to better our community and world by providing education and sustainable home products. Guests staying at the Edwards House can make an order and have the products delivered right to the room!
Responsible Tourism
Care for Colorado Principles
Before getting out and enjoying the wonderful natural areas that Fort Collins has to offer, be sure you are knowledgeable about the Leave No Trace principles. With a little preparation, a spirit of adventure, and a soft spot for nature and the past, you'll be on the trail to exploring Fort Collins like a local.

Environmental Learning Center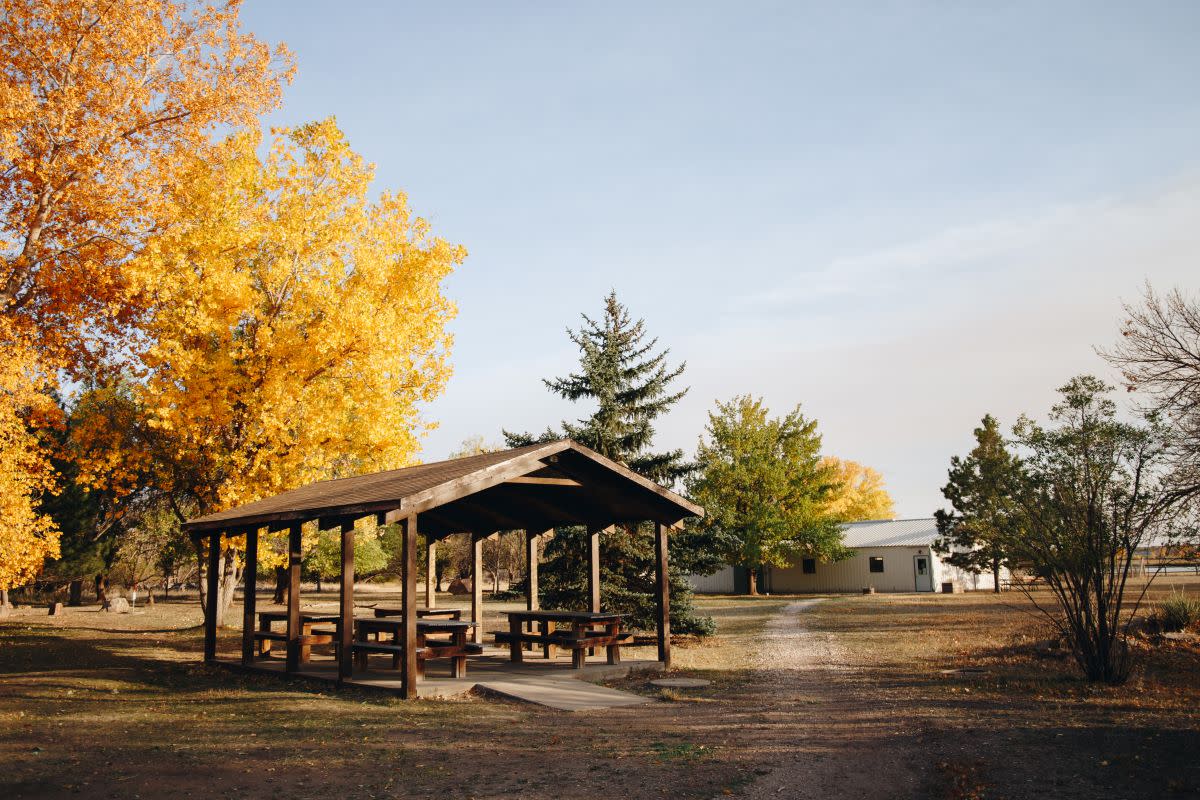 The Environmental Learning Center (ELC) is a 212-acre natural areas in southeast Fort Collins. The (ELC) is open to visitors free of charge every day from dawn to dusk and contains four distinct ecosystems including riparian, grasslands, cottonwood forests and wetlands. Approximately 200 feet east of the parking lot a bird feeder has been set up for research purposes. Visitors are encouraged to observe the bird feeders and record their observations using the eBird app from Cornell Lab of Ornithology. These observations help researchers all over the country learn more about bird distribution and migration. Visit the ELC website to plan your visit.

Sustainable Transportation refers to the range of mobility needs in a community that mitigates negative impacts on the surrounding environment. Traveling to, from, and around Fort Collins can easily be done in a sustainable way. After all, Fort Collins has been ranked as the Number One City in America for Cycling. What better way to celebrate this achievement than to experience it first-hand? Click here to learn more.
Getting to Fort Collins
Groome Transportation & United Wingless Flight
Groome Transportation provides a shared-ride shuttle service between Fort Collins and the Denver airport while using cleaner-burning propane-powered vehicles. In 2019, Groome kept 29,000 tons of CO2 from making it into the atmosphere when compared to travelers driving their own personal vehicle to a hub airport.  Not to mention, they reduce congestion and wear and tear on Colorado highways!
United Airlines is making it easier for you to enjoy all the hiking, rafting, and skiing that Colorado has to offer. Now, you can book your Colorado adventure, fly into Denver and connect to Fort Collins with luxury ground transportation provided by The Landline Company. Plus, you'll have peace of mind knowing that United and Landline are both putting health and safety at the forefront of your journey.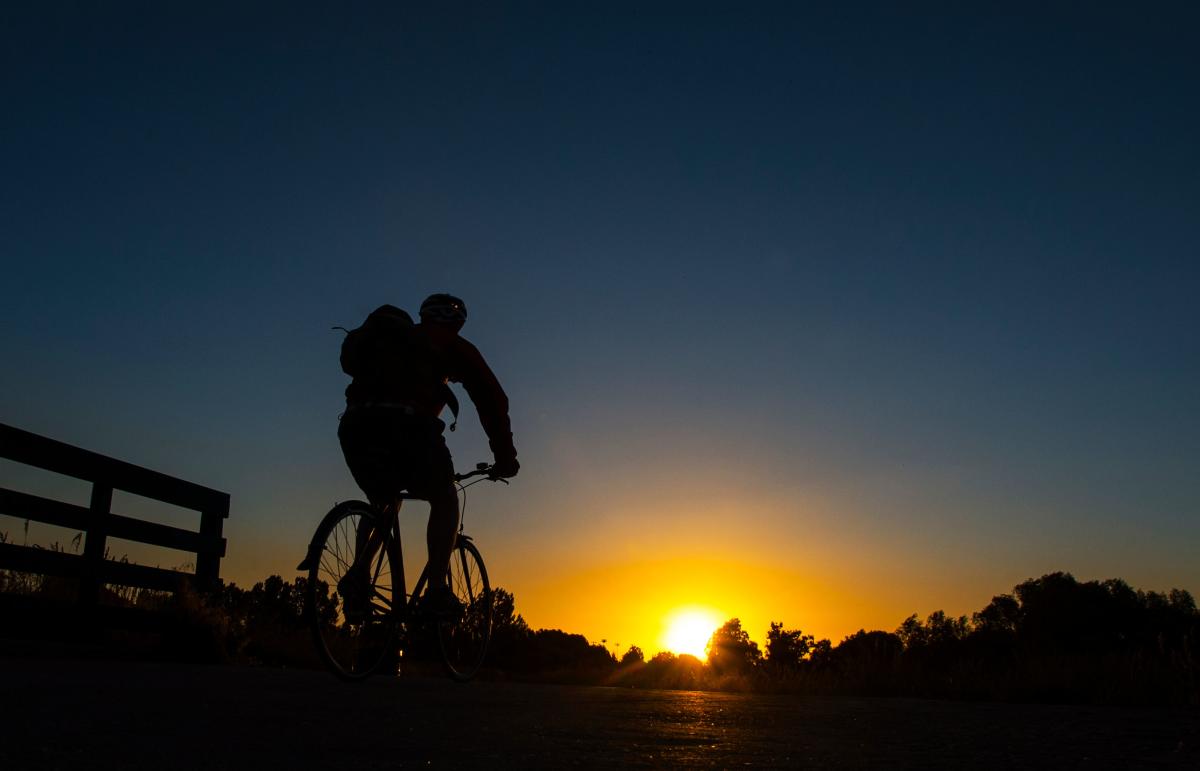 Getting Around Fort Collins
Renting a Bike
Beer & Bike Tours and Recycled Cycles both rent eco-friendly bicycles in town for just $30 per day. 
Public Transportation
The City of Fort Collins has welcomed an e-bike and e-scooter share program Spin to the city. Spin, which operates in communities across North America and Europe, has e-scooters and e-bikes located throughout the city and CSU campus. Users can access and rent the devices through the Spin app. Some locations in Fort Collins, like the Old Town dismount zone, will be geofenced, meaning devices will not be allowed to operate within the 'fenced' dismount area. The City's operating and parking rules for e-bikes and e-scooters will also apply to Spin devices. Spin e-scooters and e-bikes will be parked at several key Transfort bus stops and stations. 
MAX Bus Rapid Transit (BRT) serves major activity and employment centers throughout our community including Midtown, CSU, and Downtown. MAX links with other Transfort bus routes, Park-n-Rides, the City's bicycle/pedestrian trail system, and other local and regional transit routes to provide seamless service for passengers. 
Transfort provides exceptional, customer-focused service that meets the Fort Collins community's present and future transit needs. Transfort is all about easy, modern transit.
Beer & Bike Tours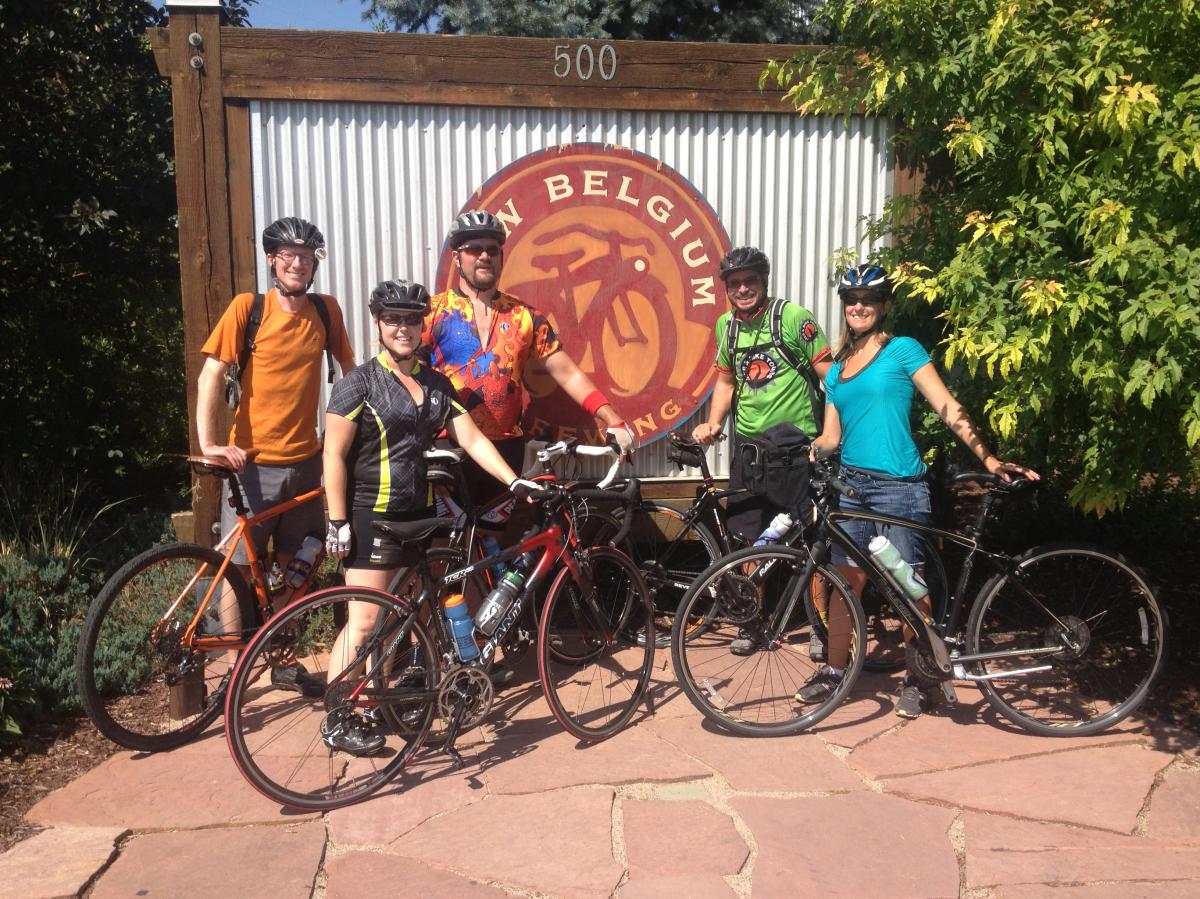 All of Beer & Bike Tours' guided trips share the story of the local connection with the land our breweries strive for. Learn why Colorado grain makes such great beer and bike around town while doing so! Learn about the stories of the farmers, maltsters, and brewers that create a sustainable process in brewing. At each brewery, learn about the use and conservation of water in a water-intensive industry. Discuss how the proximity of the raw materials creates a fresher brew. All of this is done on planet-friendly transportation. The bicycle can save the world.
Click here to learn more about traveling sustainably in Fort Collins!