Craft beer, spirits, and coffee keep the masses well lubricated and caffeinated in Fort Collins. Meanwhile, the craft scene continues to get spicier, too. 
The city is home to five hot sauce companies that are providing tongue tingles not only on a local level but a national one as well: Gilberto's Gourmet Goodness, Horsetooth Hot Sauce, Burns & McCoy, The Hot Sauce Realm, and For The Win Hot Sauce. 
Jay Turner, the CEO of Burns & McCoy, has found the local gourmet foods industry to be inclusive. "We have made some great friends in this adventure," he said. "We all get along and most try to help each other along the way."
Photo Courtesy Gilberto's Gourmet Goodness  

This was the first company on the scene, founded in 2006 by CSU alum Jay Iglehart and Danielle Gilbert Iglehart. They partnered with the owners of Miller Farms, Joe and Chris Miller, and Michelle and Andy Vanhoesen. The partnership made good sense.

"We believe that the tastiest and healthiest gourmet foods start with farm-fresh produce. That's why we have our vegetables grown locally by Miller Farms in Platteville, Colorado," according to the company's website. "We use only the freshest and highest quality ingredients to let you know that we want to earn our spot on your family's table."

Along with hot sauce — try the Dirty South Peach Hot Sauce — the company produces three types of marinara and lots of salsa options. Gilberto's also owns the Brown Dog Family Kitchen, a commissary kitchen in South Fort Collins where Gilberto's is produced along with Horsetooth Hot Sauce and Burns & McCoy.

 

 

Since 2008, owners John and his sister, Michael Ann Comeau, have been crafting tasty hot sauces, choice barbecue sauces, and non-alcoholic mixers. Along with producing some of the most delectable sauces, you'll taste, they all have imaginative, clever names, like Cinco de Cuatro, a spicy margarita mix; Hot Mess barbecue sauce; and Rubin's Red, a sauce named after their ever-feisty blue heeler, Rubin, who has since gone on to doggy heaven.

The company's hot sauce philosophy is "simple heat mixed with great flavor is best," according to the company's website. "Each fruit, vegetable, or spice has been carefully selected to add unique flavor while allowing the hot pepper to do its job. And its job is to make you sweat. Profusely."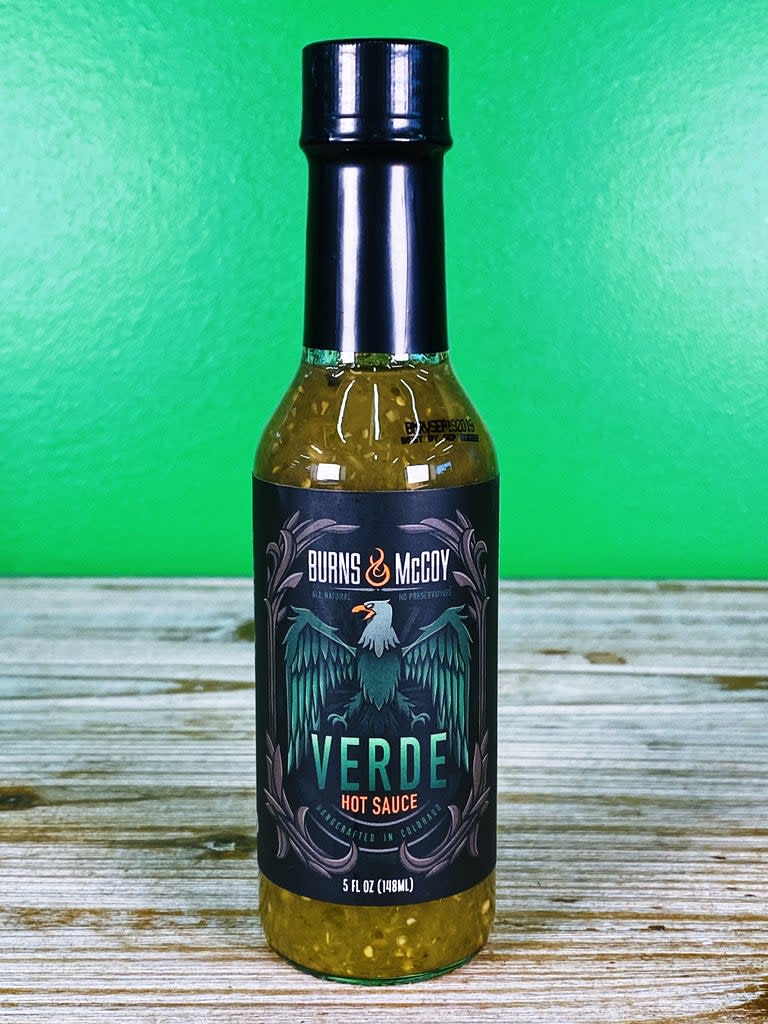 Photo Courtesy Burns & McCoy  

Named after an old Colorado mine, Burns & McCoy is the newest sauce company to join the spicy scene, coming online in 2015. CEO Jay Turner is a former engineer turned hot sauce (and other condiments) purveyor.

Last year was a banner year for Burns & McCoy, which released 16 products, produced 60,000 bottles (sold in 14 states and three countries), and took home a total of eight awards at various hot sauce competitions. This year they'll move to their own space and hope to at least double production. Turner is working to expand distribution and collaborate with local breweries, as well.

But let's get back to the sauce. Of the nine hot sauce options, three are listed under the Wrath of the Gods heading, sure to appeal to the "chiliheads out there." The company also sells salsa, non-alcoholic mixers (bacon-flavored bloody Mary, yes please!), and condiments, including a 1554 New Belgium Habanero mustard and Balsamic Mustard Vinaigrette. Of late, Turner has been busy working on some tasty Margarita mixes and dialing in a ranch dressing that he calls "amazing."

"Life is too short to have bland food — truly," he said. "I live by and believe that fully."

 
The Hot Sauce Realm
The Hot Sauce Realm, located inside Walnut Creek in Downtown Fort Collins, is the only retail space dedicated exclusively to hot sauces in Fort Collins.
"For 20+ years I've had a dream of opening up a Hot Sauce store. Sharing delicious bottles of heat, having tasting challenges and delighting in the endorphin-releasing power of the mighty hot pepper.
During the Pandemic of 2020, we wanted to give business to small sauce companies from all over the nation so we took to the internet for recommendations……3 months later, we had tried over 150 sauces and decided to turn it into our own retail business! Started small with one stand in an upscale vintage market, expanded to another in the 2nd month and growing everyday! We are so excited to have a fun, family business and share the hard work of so many different and talented sauce makers!" - Ashley Ruffer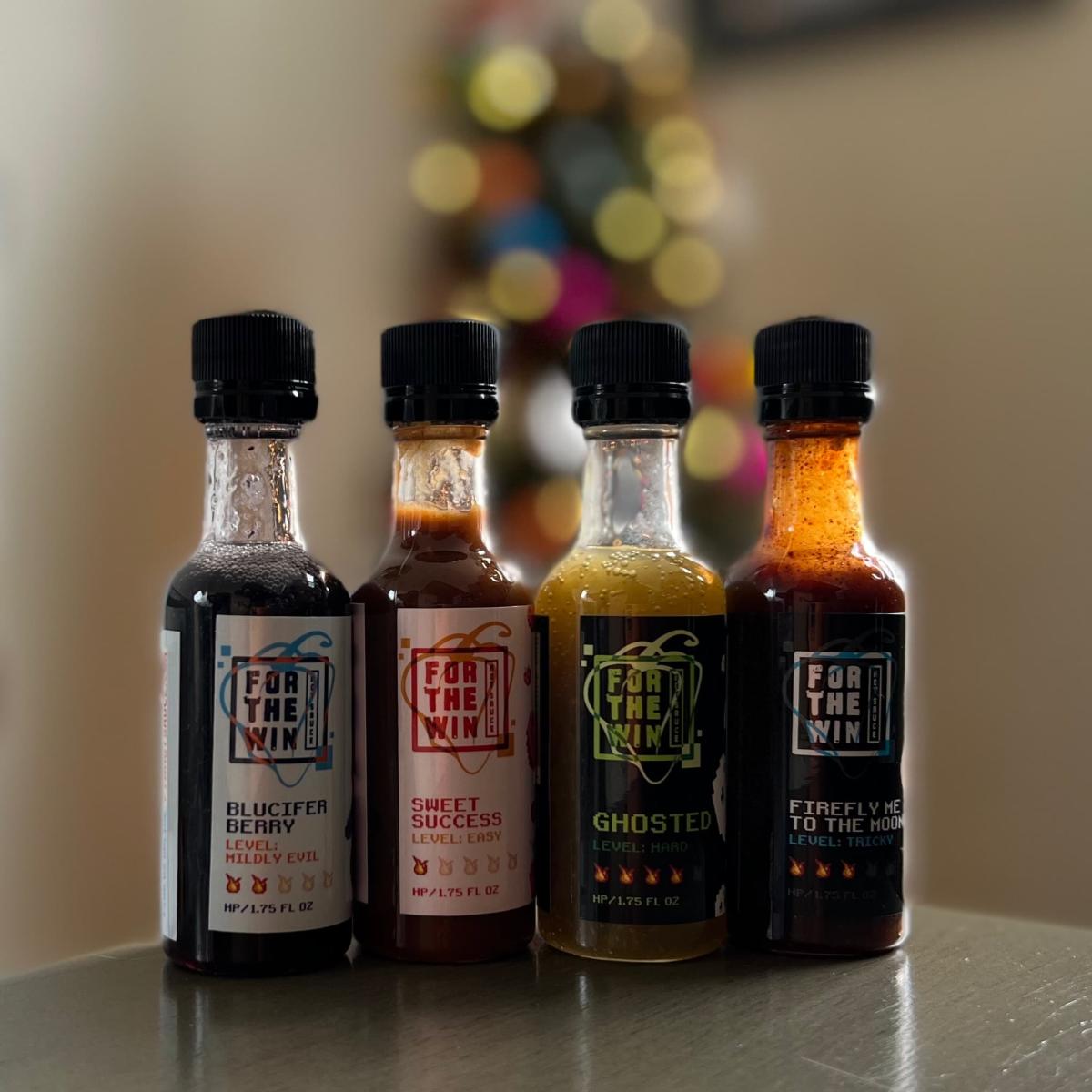 Photo Credit: FTW Hot Sauce  

FTW Hot Sauce was created in May 2021 in Fort Collins, Colorado by Nick Armstrong. Nick's goals in starting FTW Hot Sauce were to craft great-tasting hot sauces that were not intolerably spicy and to also do good work with each bottle sold.