Fall, Winter, Spring, or Summer – Sipping a fresh-brewed craft beer on a patio is always a good idea in Fort Collins.  With our mild and mostly sunny winters, you'll be able to relish in a patio beverage or two while being quite happy in the sun. And even in the case of a cold, cloudy winter day, many of our patios are heated all winter long to ensure maximum comfort as you relax and savor a beverage. Here's our most up to date list of brewery patios open all winter long for your enjoyment:

Described as a modern artisan brewery, The Crooked Stave offers up a patio open all winter long. Moreover, The Crooked Stave shares a common area at the Exchange that includes set up heated tents, fire pits, and a charming setting adorned by string lights. Open Monday through Sunday 12 PM – 9 PM, give this Fort Collins brewery a visit this winter!

This award-winning funky Fort Collins brewery known for its artfully crafted Saisons and sours has a heated patio that is open all winter long.  Funkwerks is open Sunday through Thursday 11 AM – 8 PM and 11 AM – 9 PM on Friday and Saturday.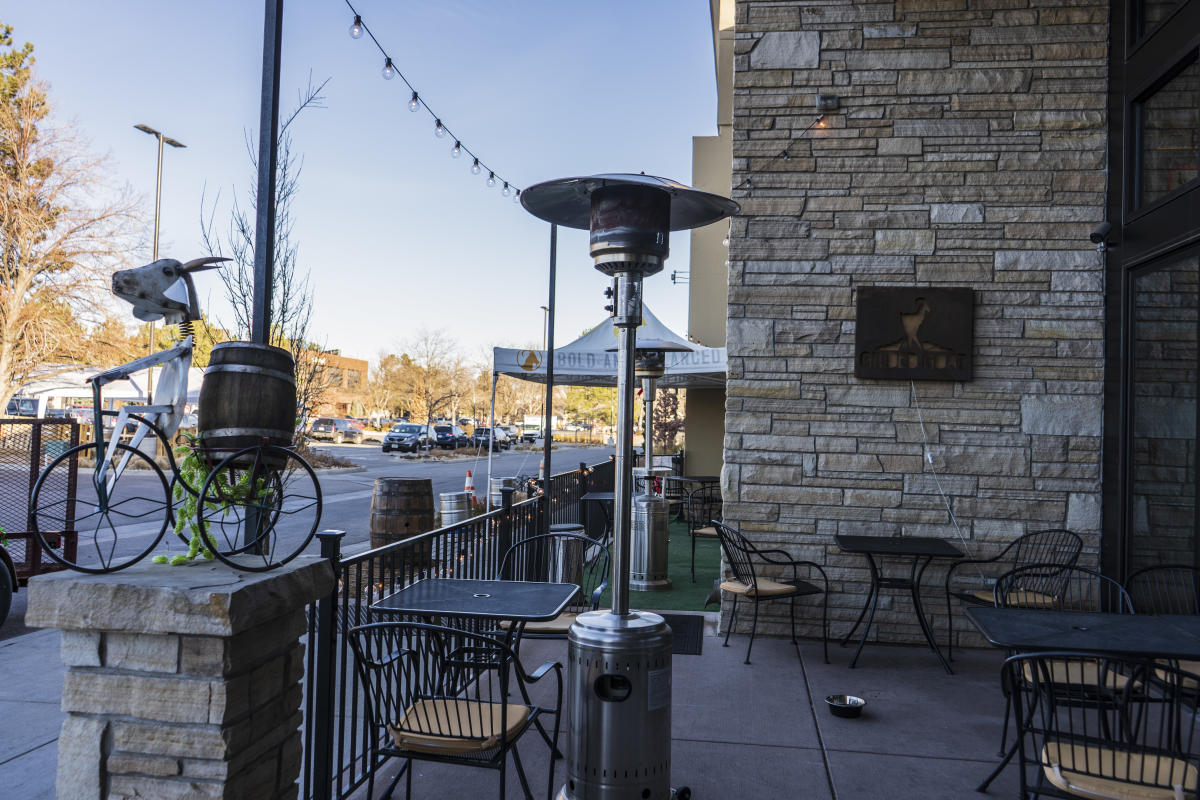 The Gilded Goat is a family-owned Fort Collins microbrewery with its foundations in the European beer traditions and the influence of the Colorado beer culture. The beers in the Fort Collins craft brewery and tasting room rotate depending on the season and availability. This winter, the Gilded Goat is offering a heated patio open all winter long for your enjoyment. Open 1-9 PM on Mondays through Thursdays, 12- 9 PM Fridays and Saturdays, and 12- 7 PM on Sundays, you can get a taste of delectable seasonal winter beers 7 days a week.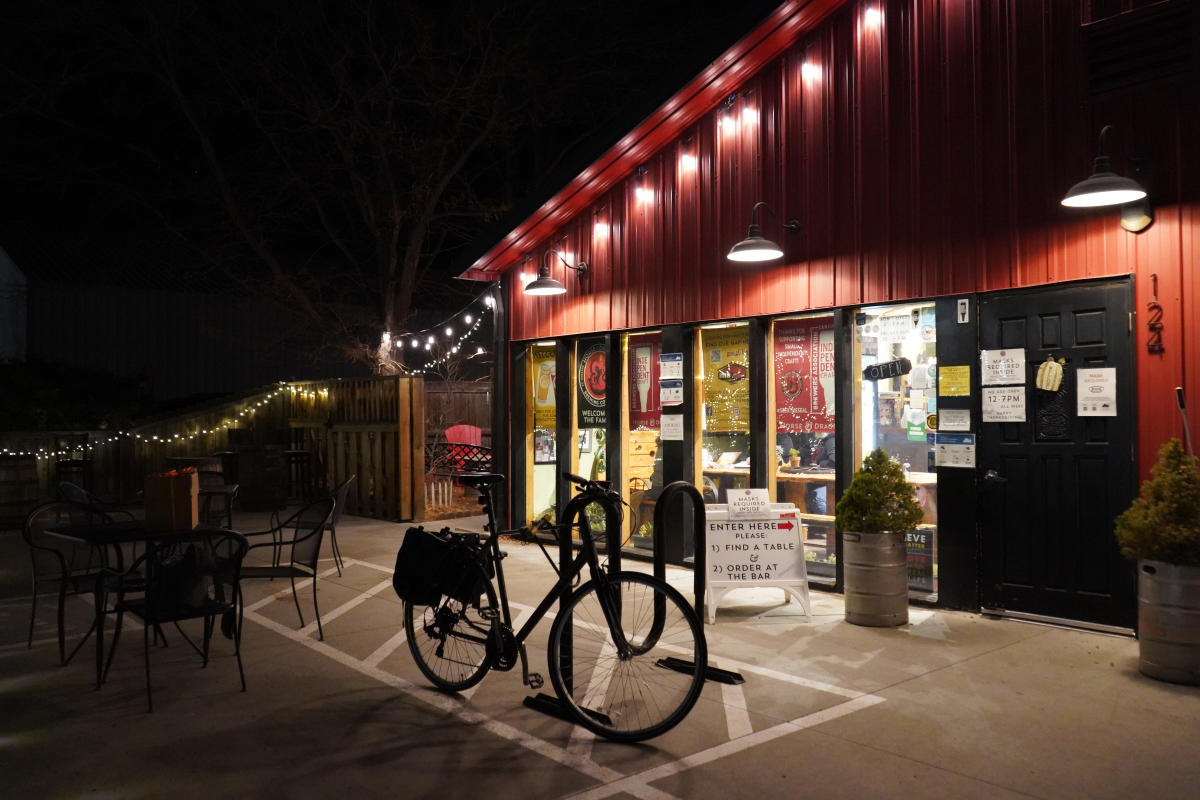 Horse & Dragon is a family-owned and operated independent craft microbrewery. Their outdoor patio space is open throughout the winter season and can be enjoyed every day of the week from noon to 7 PM.

No brewery list would be complete without the classic Odell Brewing. Their large patio will be open all winter long with fire pits and heaters. You can expect live music on Wednesdays and Sundays as well as a generally vibrant and fun environment to spend a winter afternoon in. Wednesday through Sunday, Odell Brewing is open from 11 AM – 8 PM, while Monday and Tuesday are open 12 PM – 7 PM.
Could there be a more perfect place to spend a winter's day at than Snowbank Brewing? Snowbank truly crafts the perfect beers to compliment the season and has set up an outdoor patio arrangement that is hard to beat. The patio is open all winter long with a large heated tent set up for extra cozy protection from the elements. Snowbank Brewing is open 12 PM - 8 PM Thursday through Sunday and 3 PM – 8 PM on Monday, Tuesday, and Wednesday.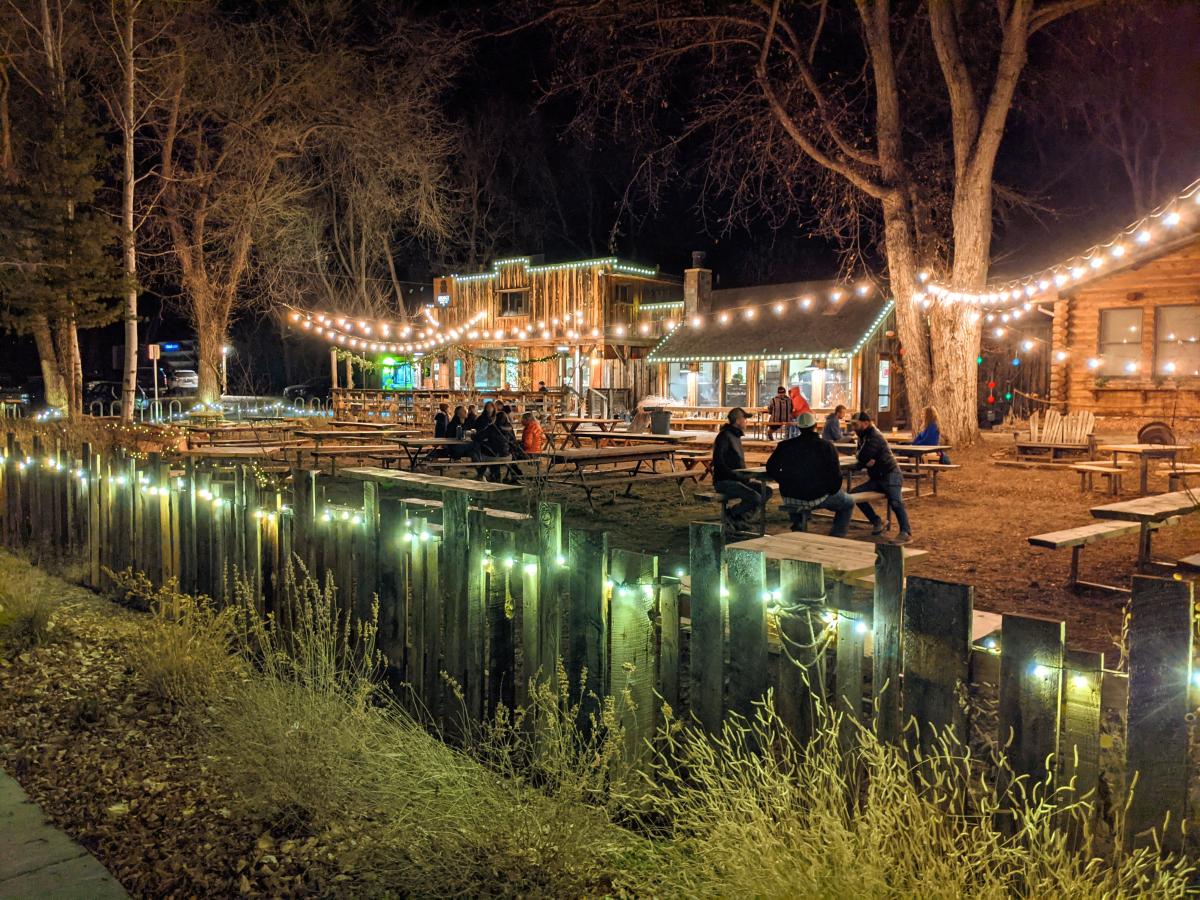 Dog-friendly inside and out with a year-round open patio, Stodgy Brewing is home to one of the more unique large patio spaces in Fort Collins. The all-wood aesthetic adds a unique character to the building that is both warm and welcoming.   Stop by on December 1st for a fun winter maker's market, or enjoy Stogy's brews Sunday through Thursday between 1 – 9 PM and Friday and Saturday 12-10 PM.
For authentic German-style beers served up by knowledgeable and passionate staff on the south side of town, look no further than Zwei Brewing.  Zwei's patio is open all winter long with two heated tents and a few outdoor space heaters as well. You can enjoy Zwei's brews Monday through Saturday 11 AM – 9 PM and Sunday 11 AM – 7 PM.