SOAPSTONE BISON HERD CELEBRATES 5 YEARS OF REVOLUTIONARY SCIENCE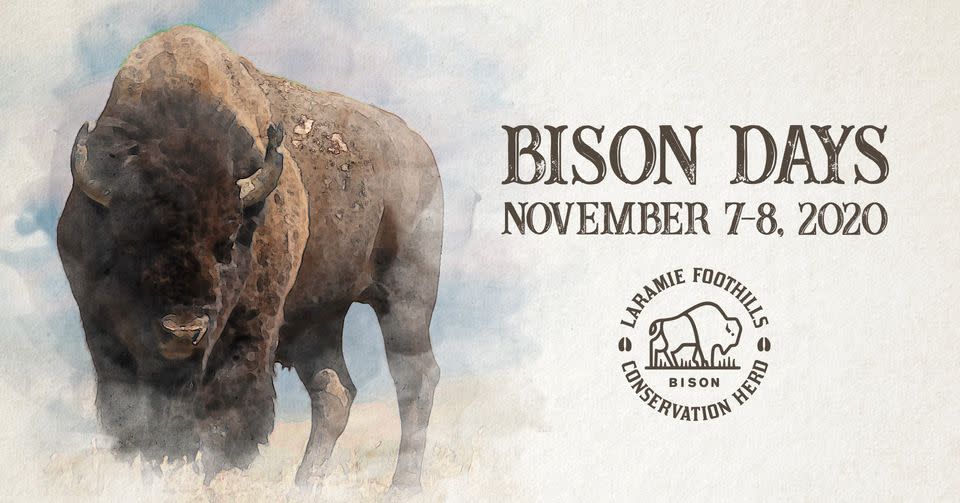 (FORT COLLINS, Colo., Oct 27, 2020) — The Laramie Foothills Bison Conservation Herd is celebrating five years of success bringing bison back to the prairie of Northern Colorado while establishing a genetically valuable, brucellosis-free herd that can support bison conservation efforts across the continent. The program is celebrating the milestone with a virtual celebration and self-guided activities on November 7 & 8, 2020.
What: Bison Days: 5th Anniversary of Laramie Foothills Bison Conservation Herd (virtual/inperson)
Who: Laramie Foothills Bison Conservation Herd
Details:
Saturday, November 7 - 12-1:00 PM Opening Ceremony (virtual via Facebook)
Sunday, November 8 - 10:00 AM-12:00 PM - Open House at Soapstone Prairie Natural Area and Red Mountain Open Space (Hiking, a scavenger hunt, volunteers/area experts to answer questions) 6:00-7:30 PM - " Stewardship Behind the Scenery - The Making of a Herd" , an educational panel discussion covering topics including bison, prairies, the project's origin and future (virtual via Zoom)
ALL weekend - Self serve activities including: Odell Brewing Company's "Golden Bison" beer launches exclusively at the Odell Brewing Co. taproom, at home bison art projects/classes from Pinot's Palette, self-guided hikes and a children's scavenger hunt at Soapstone Prairie Natural Area and Red Mountain Open Space for a Bison Herd Open House, and a presentation as part of Native American Heritage Month (Nov 10) by the CSU Native American Cultural Center.
Cost: FREE to attend (home activities range from $0-$35)
Info: https://www.facebook.com/LaramieFoothillsBison
The virtual opening ceremony is a digital collection of partner memories, video footage of the bison on the Soapstone Prairie, presentations of songs by the Iron Family, a performance from award winning blues musician Cary Morin and more. Saturday's virtual opening ceremony can be viewed exclusively on the Laramie Foothills Bison Conservation Herd's Facebook page. Throughout the weekend, the public can engage in virtual and in person activities presented by the many community partners. Pinot's Palette will offer a virtual bison painting class with a take home kit. Adults can enjoy Odell Brewing Company's Golden Bison beer crafted for the project and offered exclusively in their taproom with a portion of each beer purchased being donated towards supporting the herd. The Soapstone Prairie Natural Area and Red Mountain Open Space is open throughout the weekend for hiking, exploring and spotting the herd all at your own pace. Additional ways to support the herd are being offered by Wolverine Farm who has designed a limited artwork to commemorate the anniversary and Intersect Brewing will be donating proceeds from their taproom sales to the herd. From the comfort of homes people can watch video presentations about the bison program: Dr. Barfield's CSU TedTalk and the interactive science presentation from the Poudre River Public Library's FoCo Book Fest 2020.