Though Colorado is a land-locked state, you'll find plenty of options for adventure that feature water. In Fort Collins, there are many ways to play in the water year round: Rafting and fishing the Poudre River in the spring and summer; SUP'ing and boating at Horsetooth Reservoir in the summer and fall; or, come winter, take advantage of the cold weather and frozen water to go ice skating, snowshoeing or cross-country skiing in the many natural areas in and surrounding the city. Broken out by the season, here are some fun ways to play on or in the water in Fort Collins.
SUMMER
Rafting the Poudre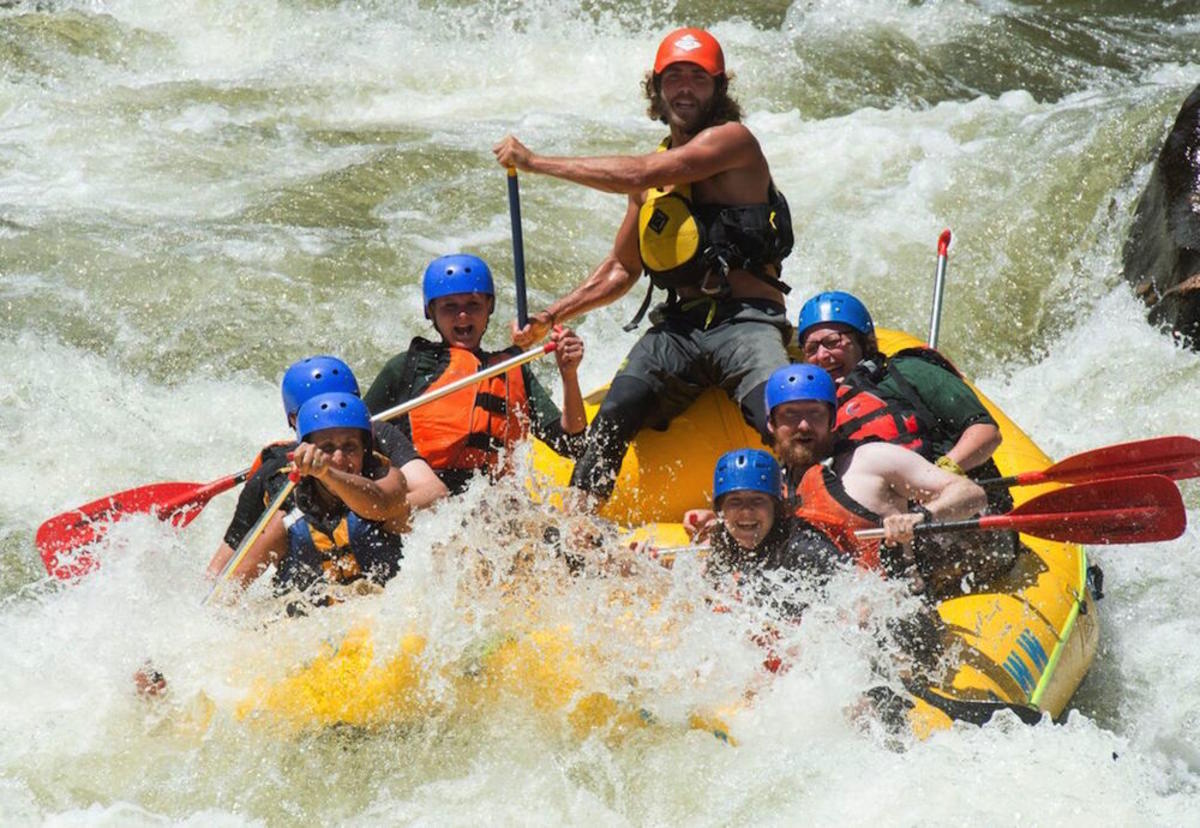 Rafting on the Cache la Poudre River, the state's only designated Wild & Scenic river, is a hoot anytime you go, but thanks to the great snowpack, flows this month and into August are above normal, making it one of the best summer seasons to raft the Poudre River. There are challenging rapids for every age and ability, along with stunning scenery, from Class II to V.  The more challenging trips feature a section of wild water with nearly continuous rapids, while more relaxing trips highlight incredible scenery with a touch of excitement in the rapids, ensuring fun for all. Commercial rafting trips are limited to keep the river wild and the experience incomparable, and there is almost no commercial development along the river's banks. If you're on the hunt for an adrenaline-fueled adventure, reach out to an experienced commercial guide.
Remember: It is always important to take safety precautions when getting on the river. Listening to your guide is key when it comes to your whitewater rafting adventure. Everyone must be in sync to make it down the river. Consider your guide the coach and anchor of your team. Your guide will teach you the basic paddle strokes, safety precautions, and commands before you hit the river. Once on the river, you must respond to your guide's commands and let the fun ensue!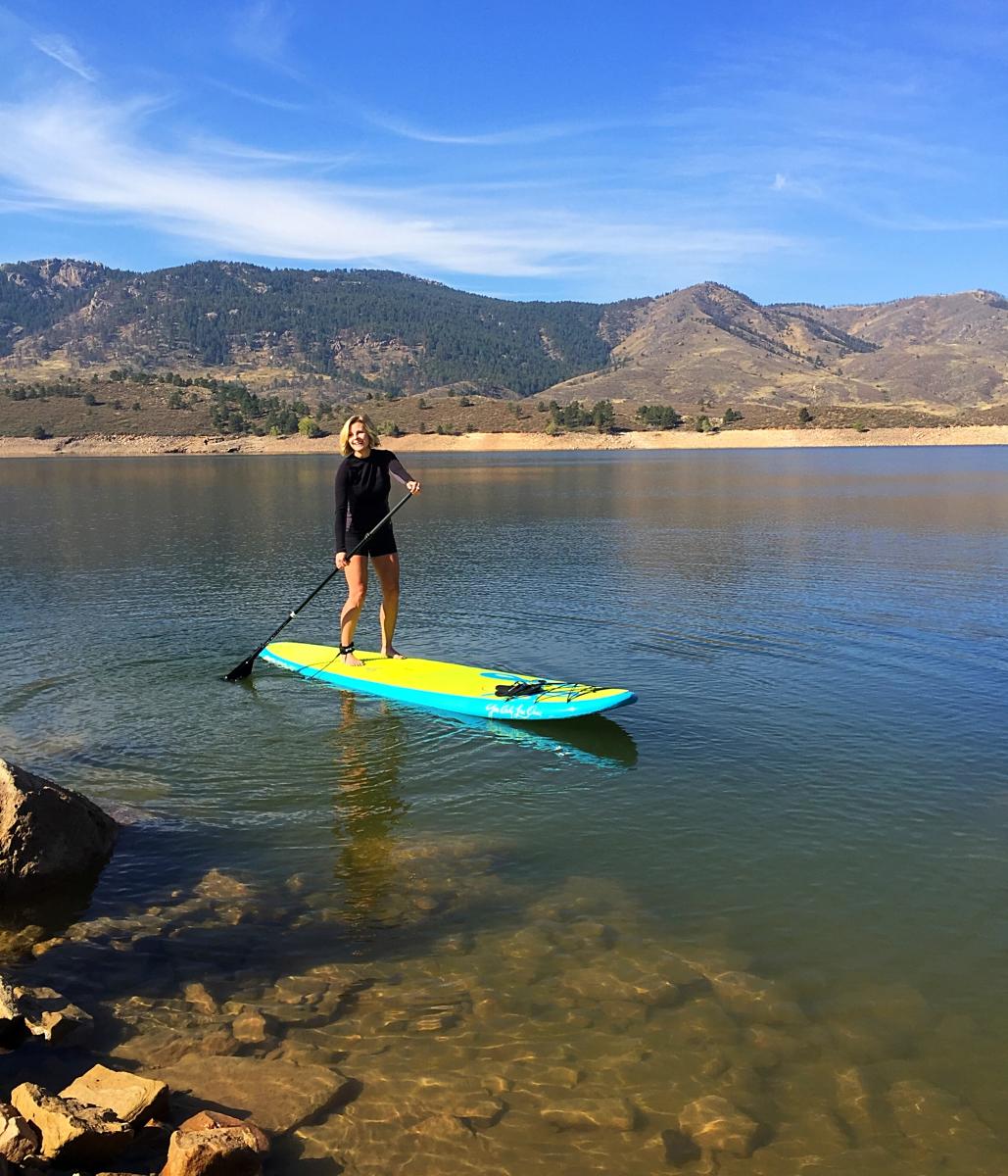 Stand Up Paddle Board, or SUP, has exploded in popularity over the last few years in Colorado. Because of our reservoirs, lakes, and rivers, Fort Collins plays host to some of the best SUP'ing spots in Colorado. It doesn't matter if it's your first time on a board or you paddle every day, there's a spot sure to put a smile on your face. Horsetooth Reservoir is one of Colorado's most scenic outdoor utopias and is located just minutes from the heart of Fort Collins. The 6.5-mile-long reservoir is a favorite recreation spot for a plethora of activities, including SUP. You can rent a SUP board and get first-timer tips at the Inlet Bay Marina. What's SUP is another locally owned business that rents SUP equipment. They offer three rental locations at Horsetooth — South Bay, Sunrise Swim Beach and Satanka Cove. Rates start at a reasonable $20 an hour, with half-day and full day rentals available as well. During the week, they offer a special $10/hour rate for kids aged 8-12. All rentals include a paddle, paddleboard, safety whistle, and PFD if you don't have your own.
FALL
Whitewater Park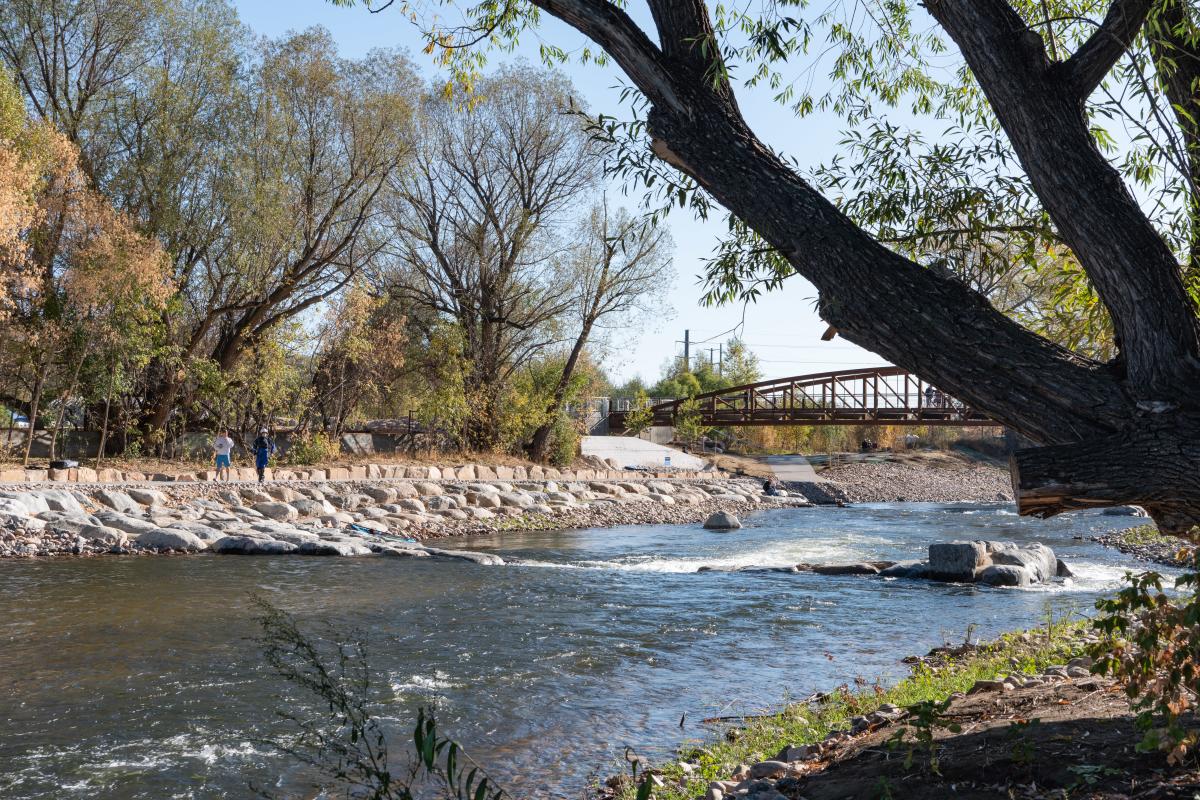 The new Poudre River Whitewater Park is located on the river just north of Old Town in the booming river district, it includes a boulder-lined boat chute, rock features, holes for kayaking, SUP and tubing, and shallow play along the shore. The park is open year-round, but visits in the fall will make for fun floating and wading opportunities.
Fishing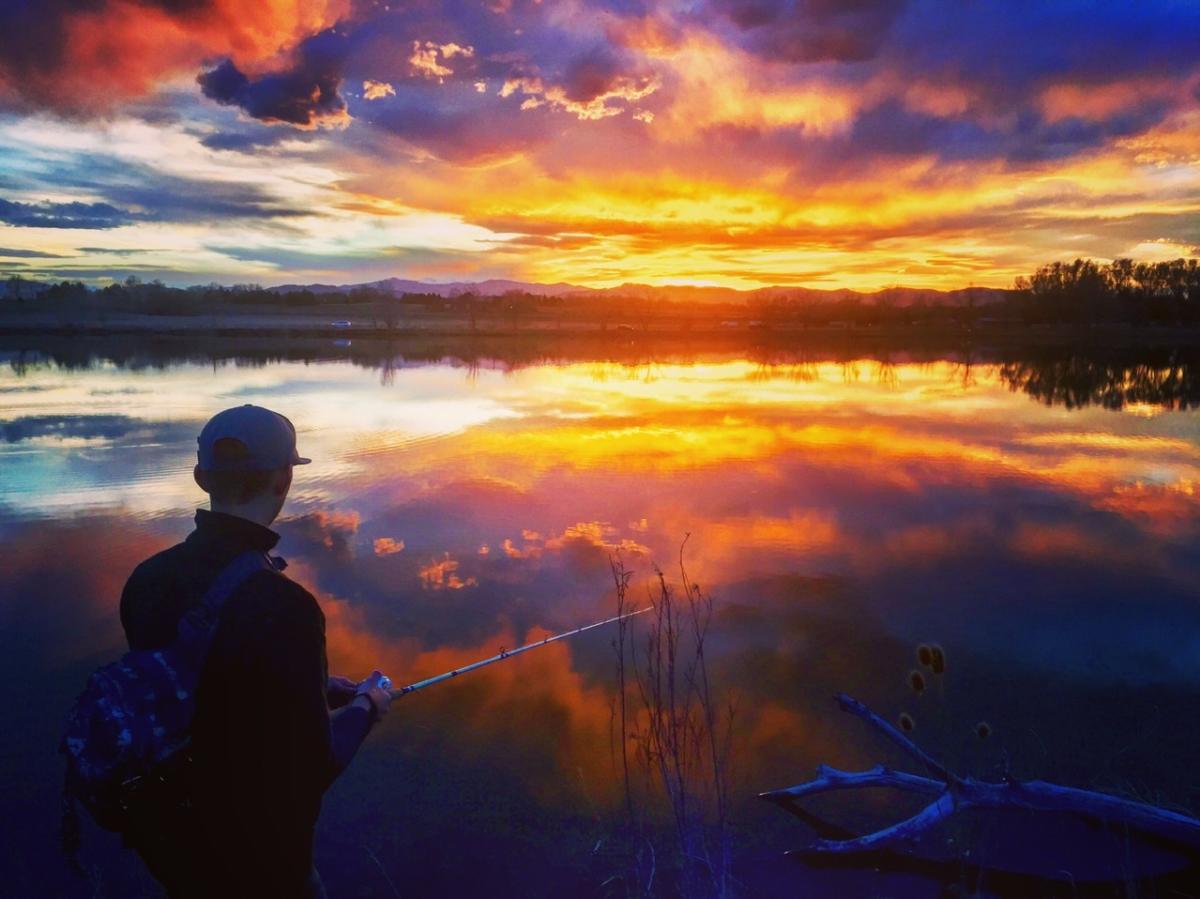 Between the Cache la Poudre River and Horsetooth Reservoir, Fort Collins offers paradise found for fishermen and fisherwomen. The Poudre is perfect for fly fishing, though there are a few spots where you can bait fish. At Horsetooth, try your hand catching smallmouth bass or walleye from the shore or a boat. Fort Collins also has 15 Natural Areas that allow fishing, including Riverbend Ponds, a popular fishing spot with easy access from the trailheads. It's one of two Natural Areas where gizzard shad (part of the herring family of fish) are found. While you can fish year round in Fort Collins, we think fall is a particularly picturesque time of year to do so.
WINTER
Ice Skating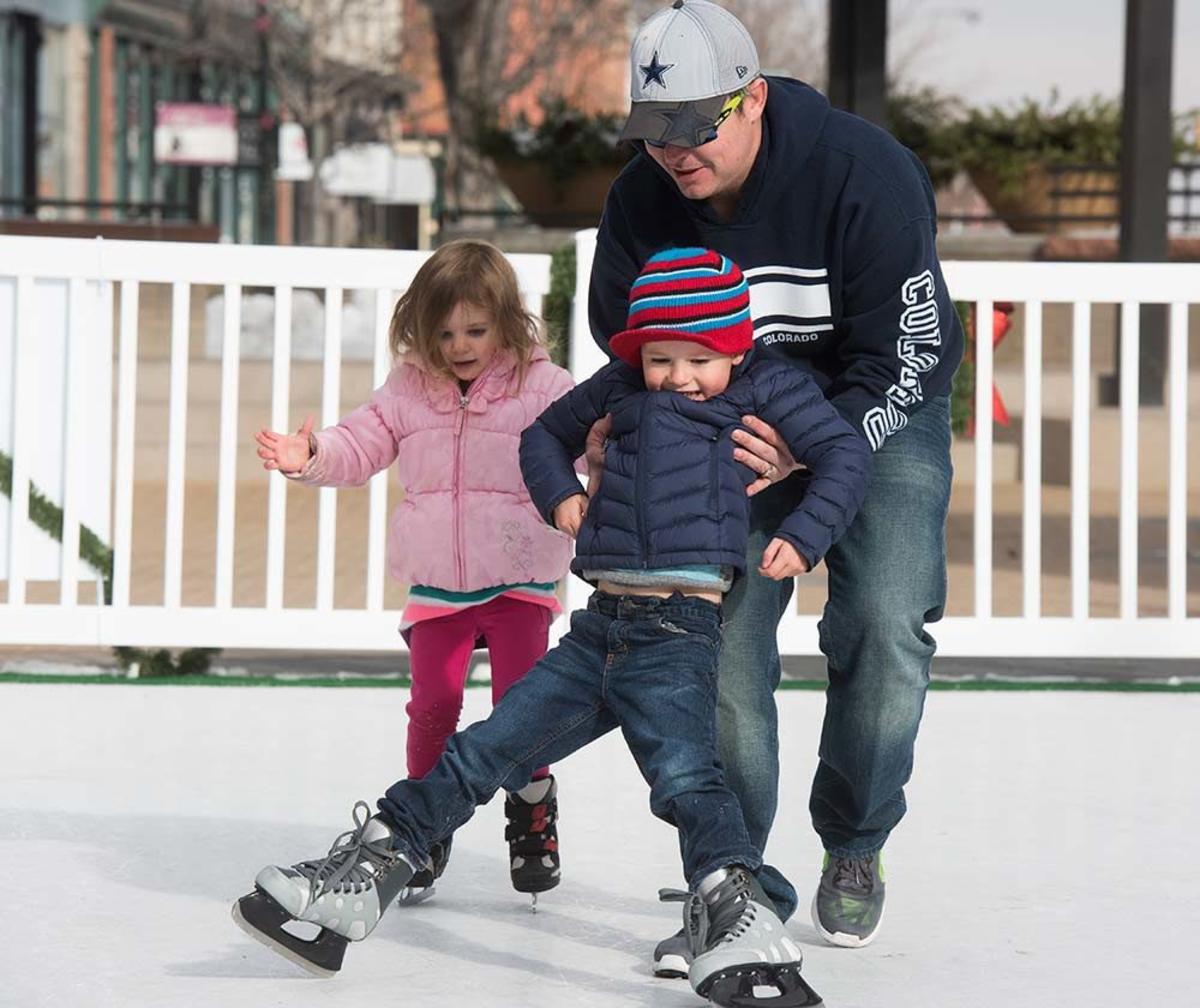 Skating out of doors is a fun experience to add to your winter bucket list. Enjoy natural ice-skating at City Park, where you can find a safe skating area on part of Sheldon Lake during those extra chilly days. Prospect Ponds Natural Area also offers a zoned-off section on one of the ponds off of Sharp Point Drive when the ice is thick. Watch for signs from the city's Natural Areas Department. You may also practice those spirals and toe loops at the Old Town Square Ice Skating Rink, open Fridays through Sundays (extended holiday hours) November through early February each winter.
Snow Tubing, Snowshoeing, and More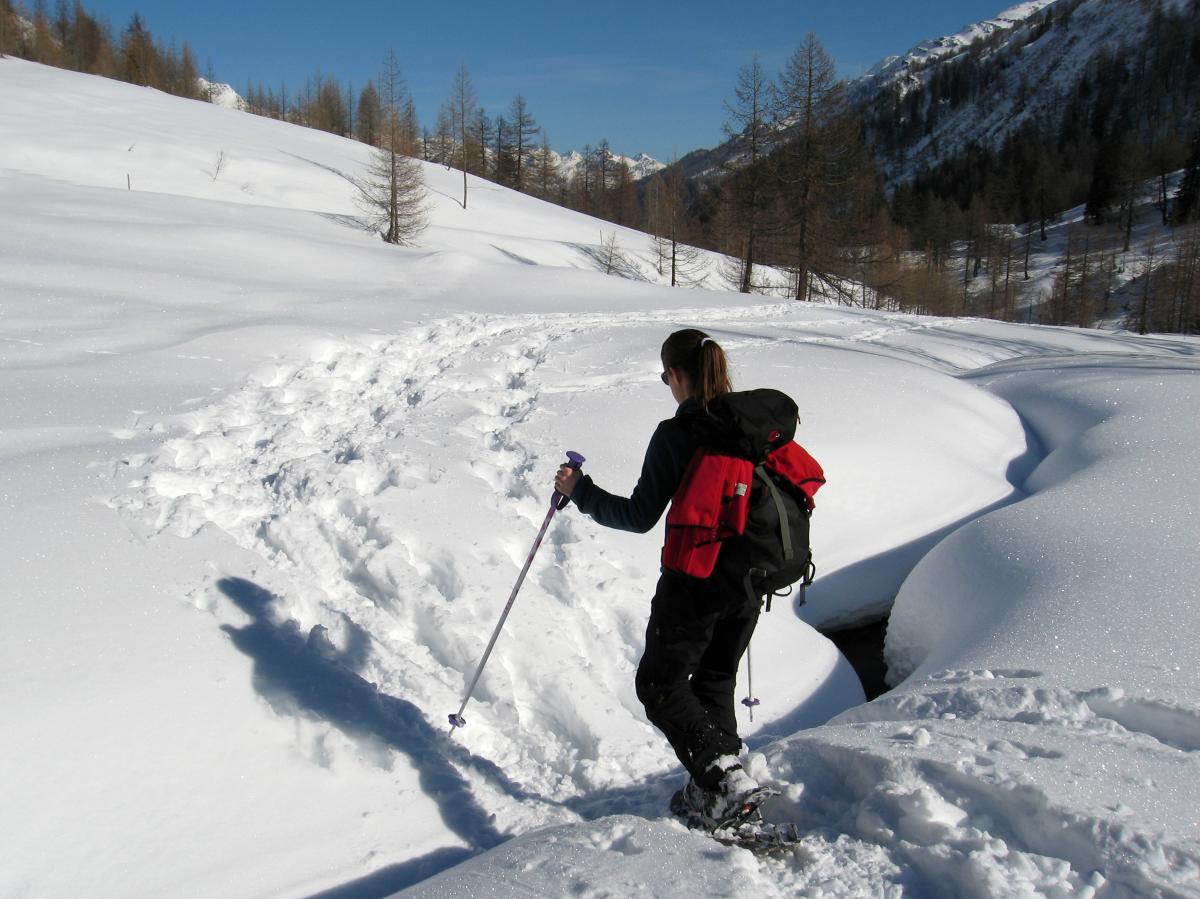 Try snow tubing (and more!) at Beaver Meadows Resort Ranch, located near Red Feather Lakes. The ranch offers lodging as well as many activities, including the oldest and longest running snow tube park in the state, cross-country skiing, snowshoe trails, ice skating, and ice fishing.
If you're yearning for the incredible scenery of the backcountry, look no further than Lory State Park, Poudre Canyon, or Horsetooth Reservoir, all of which offer amazing snowshoeing opportunities. Just west of Fort Collins, Lory State Park has a variety of trails ranging in difficulty. Mineral Spring Gulch Trail, located in the Poudre Canyon, is perfect for beginners, while Little Beaver Creek Trail is more difficult, gaining 1,500 feet in elevation. Horsetooth Mountain Open Space offers a variety of trails perfect for enjoying the snowy vistas while burning a few calories.
SPRING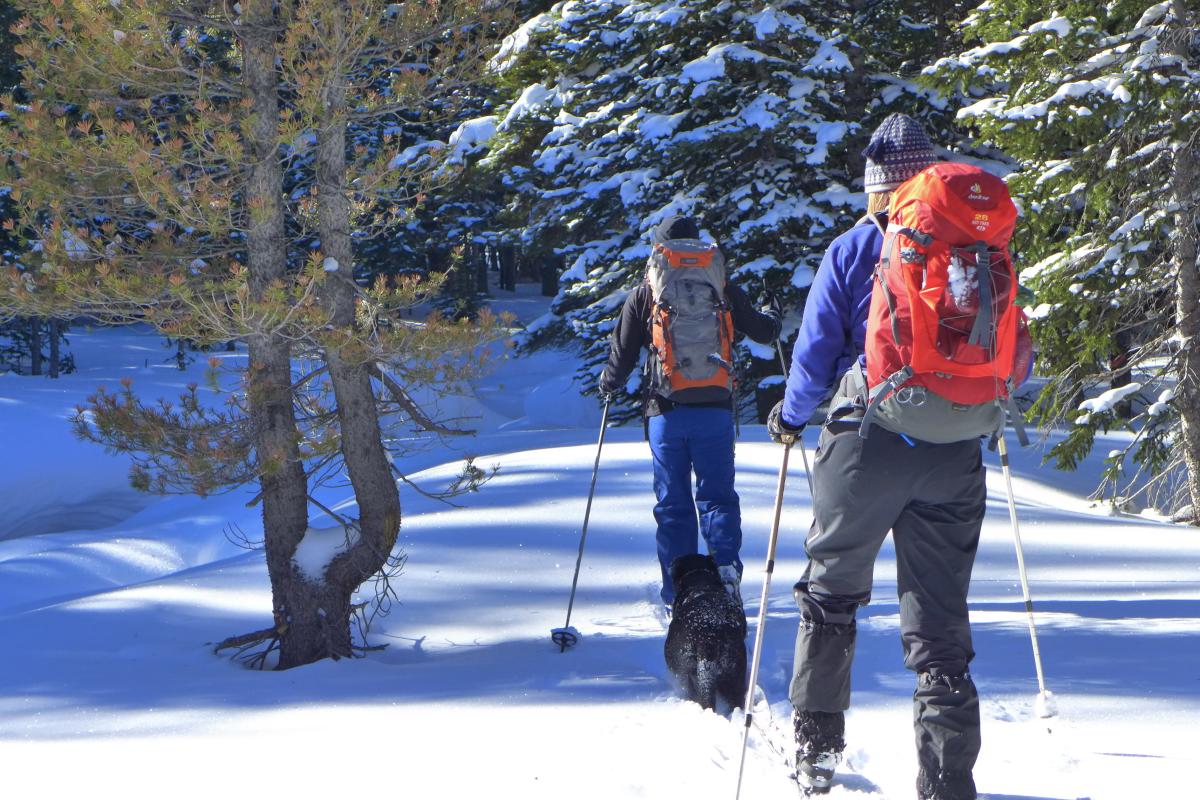 Fort Collins offers Insta-worthy cross-country skiing both in and around town. Check out the City Park Nine Golf Course in town, which is perfect for a quick jaunt for beginners. West of Fort Collins, Lory State Park has lots of trails that range in difficulty, but all offer beautiful views. Likewise, Horsetooth Reservoir, which is open year-round and located west of Fort Collins, offers trails that are perfect for winter recreation. The Inlet Bay Trail connects the Blue Sky Trailhead and Soderberg Trailhead and includes 2.7 miles of easy trails perfect for snowshoeing or cross-country skiing if snow conditions allow. Be sure to check out the Zimmerman Lake Loop Trail, popular for its typically great late-season snow and some fun downhill sections. Fort Collins' 50 Natural Areas located in and just outside of town also offer a variety of x-c options.
Splash Parks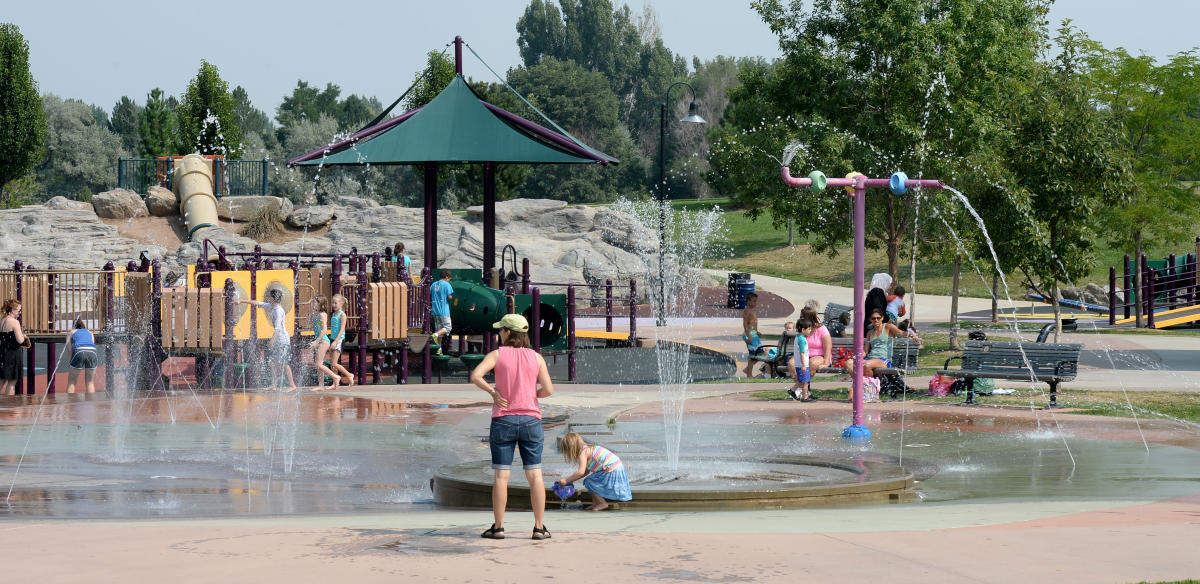 Fort Collins is home to a plethora of playgrounds and three splash parks all of which are open every day from late spring (Memorial Day) through October (weather and health guidelines permitting).
• Oak Street Plaza Park: Located in downtown Fort Collins, this park features sculpted rocks created by an Art in Public Places-commissioned artist.
• Spring Canyon Park: As the newest community park, Spring Canyon Park in southwest Fort Collins features an inspiration playground (adaptive playground) with an adjacent water feature.
• Fossil Creek Park: This splash park in south Fort Collins has a waterfall and dancing water spouts, all nestled next to a lake with large boulders and natural features.
YEARROUND
Fishing and More
Red Feather Lakes, located northwest of Fort Collins, is a secluded spot that's less populated than many Colorado outdoor destinations. There are eight lakes in the area, four of which are open for public fishing. Surrounded by 612,000 acres of Roosevelt National Forest, the Red Feathers Lake area is a year-round outdoor playground sure to put a smile on your face.