Every New Year brings with it new goals and resolutions for ourselves. We all want to better ourselves and turn a new leaf with 2020 now upon us. Because of that, we came up with a list of the perfect New Year's resolutions to accomplish in Fort Collins.
1.       RELAX…Be Less Stressed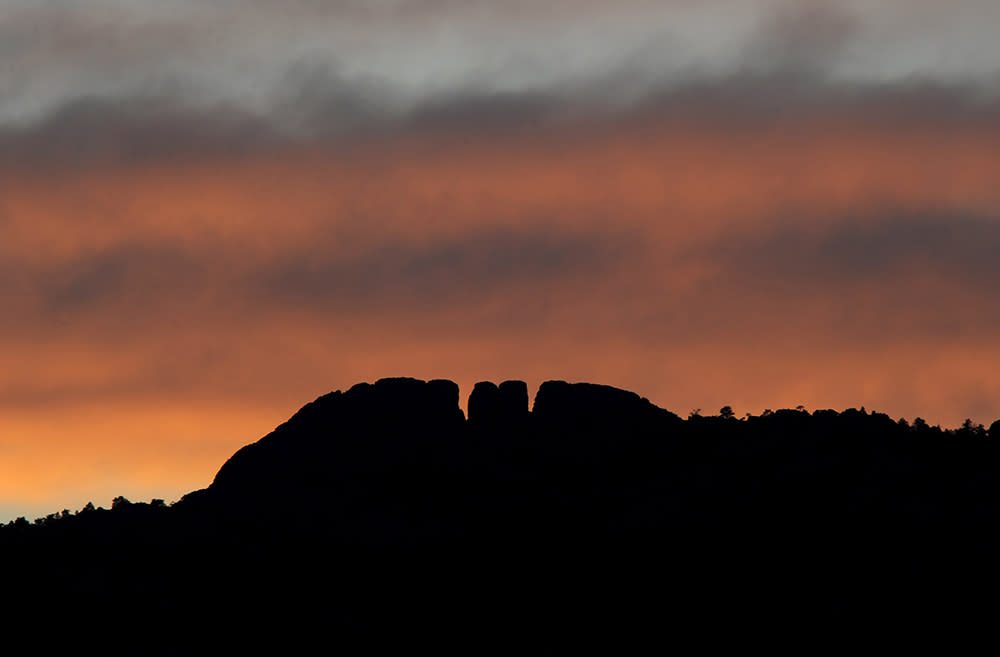 There are a number of ways to reduce stress in your life and Fort Collins happens to be a place where it's very easy to make that happen. It's widely known that enjoying outdoor recreation can reduce stress, and with all the options Fort Collins has to offer, it's easy to see why our town is consistently voted as one of the happiest cities in the U.S. Horsetooth Mountain Open Space is just 15 minutes from the heart of downtown and the Cache la Poudre River runs through the middle of town and the Canyon is just 30 minutes from the heart of the city. There are over 285-plus-miles of trails for walking, running and biking, plus 820 acres of developed park land including over 50 neighborhood/pocket parks, not to mention over 40 different designated natural areas to go along with easy access to national and state parks and forests such as Rocky Mountain National Park, Lory State Park, Arapaho and Roosevelt National Forests and Pawnee National Grasslands.
After you partake in all the outdoor stress relieving activities, we highly suggest relaxing at one of our many our craft breweries, distilleries and wineries. It doesn't get much better than enjoying an award winning craft beer from the craft beer capital of Colorado – Fort Collins. If you're looking for even more relaxation, we would point you to one of our many spas in town.
2.       Save Money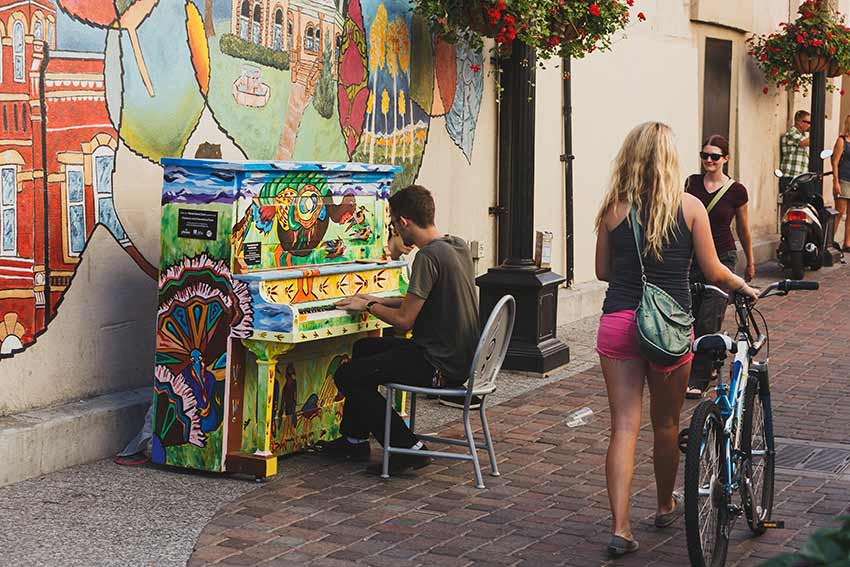 Fort Collins is a fantastic destination to visit if you're looking for things to do on a budget. There are a wide range of things to do for free in Fort Collins, and there are a number of casual dining options that are friendly on the wallet as well. Don't forget, Fort Collins is one of the top cities in the nation when it comes to restaurants per capita. If you love the outdoors, there are numerous stunning camping spots that are often free of charge. Fort Collins also has several natural areas that don't require passes, plus there are over 180 miles of tranquil mountain landscape free for you to fulfill your adventurous desires! We have over 20 craft breweries and most offer tours for free. You can rent a bike from the bike share program PACE for a low rate and explore the city atop two wheels. Love Art? We have tons of beautiful art in public places, so much in fact, that there is a free, self-guided tour for you to enjoy murals, sculptures and painted pianos and transformer boxes. If that isn't enough, and you happen to be here at the beginning of any month, you can catch the First Friday Gallery Walk and enjoy some of the best art galleries Fort Collins has to offer. There's historic and ghost walking tours, the Resale Trail, which guides you through resale shops located in town, Flower tours at Colorado State University Trial Gardens and the Gardens on Spring Creek.
If you plan to visit soon, you're in luck because there are a number of hotels and retailers still offering Winter Holiday discounts up until the start of February. Don't hesitate and take advantage of the great deals and spend some time in Fort Collins, which is absolutely magical during the winter.
3.      Maintain a Healthier Diet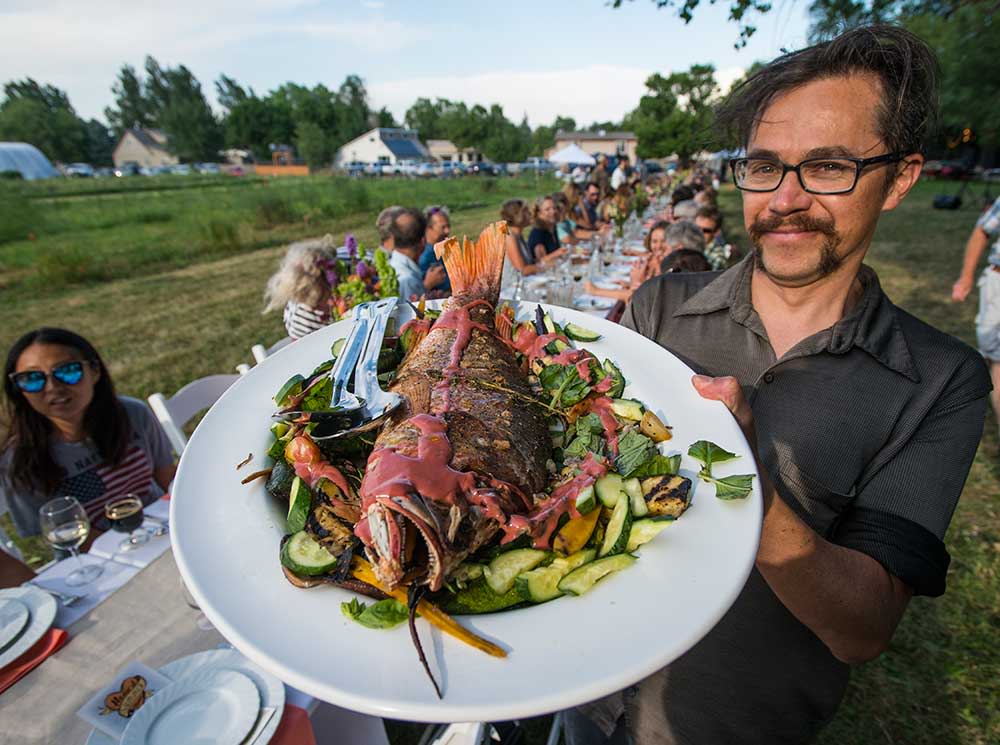 As mentioned before, Fort Collins is one of the top cities in the entire U.S. when it comes to restaurants per capita, which means there are tons of healthy options when it comes to dining out. Are you into Farm-To-Table? Good, because we have plenty of that. Restaurants like The Farmhouse at Jessup Farms, RARE Italian, The Kitchen, JAX Fish House, and the recently opened Locality, to name a few, all stay true to the farm-to-table concept. Let's not forget about the numerous vegetarian and vegan restaurants like Avogadro's Number, Gold Leaf Collective, Tasty Harmony and the Rainbow, among others.
4.       Enjoy More Time with the Family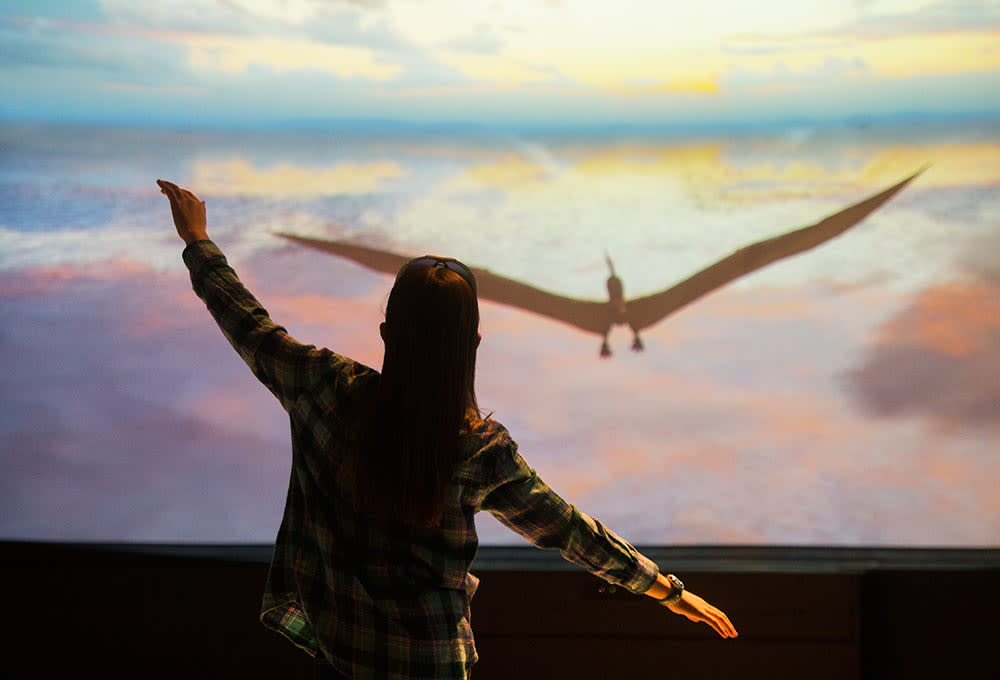 Fort Collins an amazing place when it comes to enjoying family-friendly fun. So much to do and so much to see, it's hard to narrow down where to start. The Fort Collins Museum of Discovery may be able to serve as the launching pad to your family vacation in Fort Collins. This museum is extraordinarily unique in the way it blends science, history and culture into an interactive and engaging place of learning and fun. Enjoy hands-on exhibits, a stunning digital dome, a music and sound lab and, the very rare, Black Footed Ferrets. Besides the Museum of Discovery, families can also enjoy City Park and its pool during the summer season. You can hop on Birney Car 21 from May-Sept and experience the only original restored city streetcar operating in the western U.S. today. Don't forget to visit the Farm at Lee Martinez Park for a chance to pet a sheep, smile at a baby chick and maybe even ride a pony. If your family loves movies, how about checking out a movie at the Holiday Twin Drive In? Talk about unique! The Holiday Twin Drive In is just one of six drive in movie lots left in Colorado and only one of 348 left in the entire country. There is plenty more to do outdoors as well as we have covered in some of the other resolutions prior.
5.      Expand on Your Education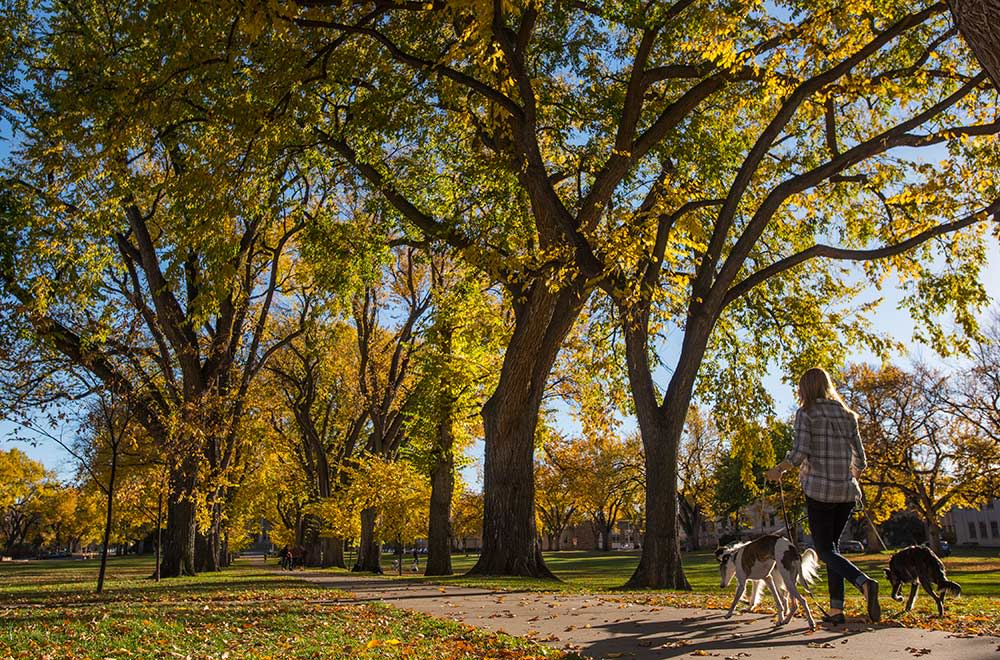 Fort Collins is home to one of the finest universities in the nation in Colorado State University, giving you the perfect opportunity to continue your education at an incredible institution. CSU is one of the top performing research institutions in the nation, with annual research expenditures of more than $317 million. CSU's veterinary school ranks at no. 3 in the nation, the occupational therapy program is no. 6 and the department of design and merchandising ranks in the top 5 percent nationally  according to differing news sources. We suggest taking a tour of CSU through RamTrax and see what makes this prestigious university so special.
6.      Get Fit
The upside to this resolution is Fort Collins offers an unlimited amount of opportunities to get yourself fit. If you enjoy the outdoors your options are aplenty. Enjoy activities from world-class hiking and rock climbing, platinum-level certified bicycling, whitewater rafting, stand-up paddle boarding, kayaking, fishing, golfing  and the list goes on and on. Don't forget winter themed recreation to get you fit such as snowshoeing, cross-country and telemark skiing and ice skating. If the outdoors aren't your forte, no problem, Fort Collins also has a number of gyms in the area to get your heart pumping.
7.       Live a More Green Lifestyle
Fort Collins has a reputation as being a top sustainable community in the state of Colorado as well as in the entire nation. In 2016, ValuePenguin ranked Fort Collins no. 10 in the United States for most environmentally friendly cities. Fort Collins was the highest ranked city in all of Colorado on this list. Throughout the town you will notice electric vehicle charging portals, more recycle stations than trash bins, a love for alternate transportation, excellent preservation of our natural areas and more. Become inspired to live your life green with a visit to our environmentally friendly community!
8.       Volunteer More
Volunteering is an important part of the culture in Fort Collins. There are multiple volunteer opportunities in our city that don't require an extensive amount of time commitment, just a large heart! A great example of the volunteering culture in Fort Collins is the FoCo Café, located in Old Town. FoCo Café is the first non-profit restaurant in Fort Collins fostering the mission "to build community by providing nutritious and delicious meals to the people of Fort Collins regardless of their ability to pay while using mostly local, organic, and sustainably grown ingredients". Here you can enjoy a couple hours serving those looking for a nutritious and delicious meal.