1. Sipping Chocolate
After your winter adventures in Fort Collins, warm up with sipping chocolate from Nuance Chocolate, which is half a bar of chocolate with heavy cream, reminiscent of a molten truffle.
2. Haute Sauce
Life is too short for bland food. Thankfully, three Fort Collins companies have taken this maxim to heart and provided tongue tingles sure to warm you form the inside out. Burns & McCoy sells 12 varieties of hot sauce, in flavors like Exitium-Pineapple Ginger, Mango Habanero and Mezcaline Hot Sauce. Horsetooth Hot Sauce offers intriguing blends like Melt Your Face, which combines ghost pepper, garlic, and onions. Barbecue sauces and Bloody Mary mixes round out the company's offerings. The Hot Sauce Realm, a new addition to Old Town, supplies a variety of local and nationally made hot sauces. Their employees are hot sauce experts and there's no doubt you'll leave the Realm with a hot sauce picked just for you.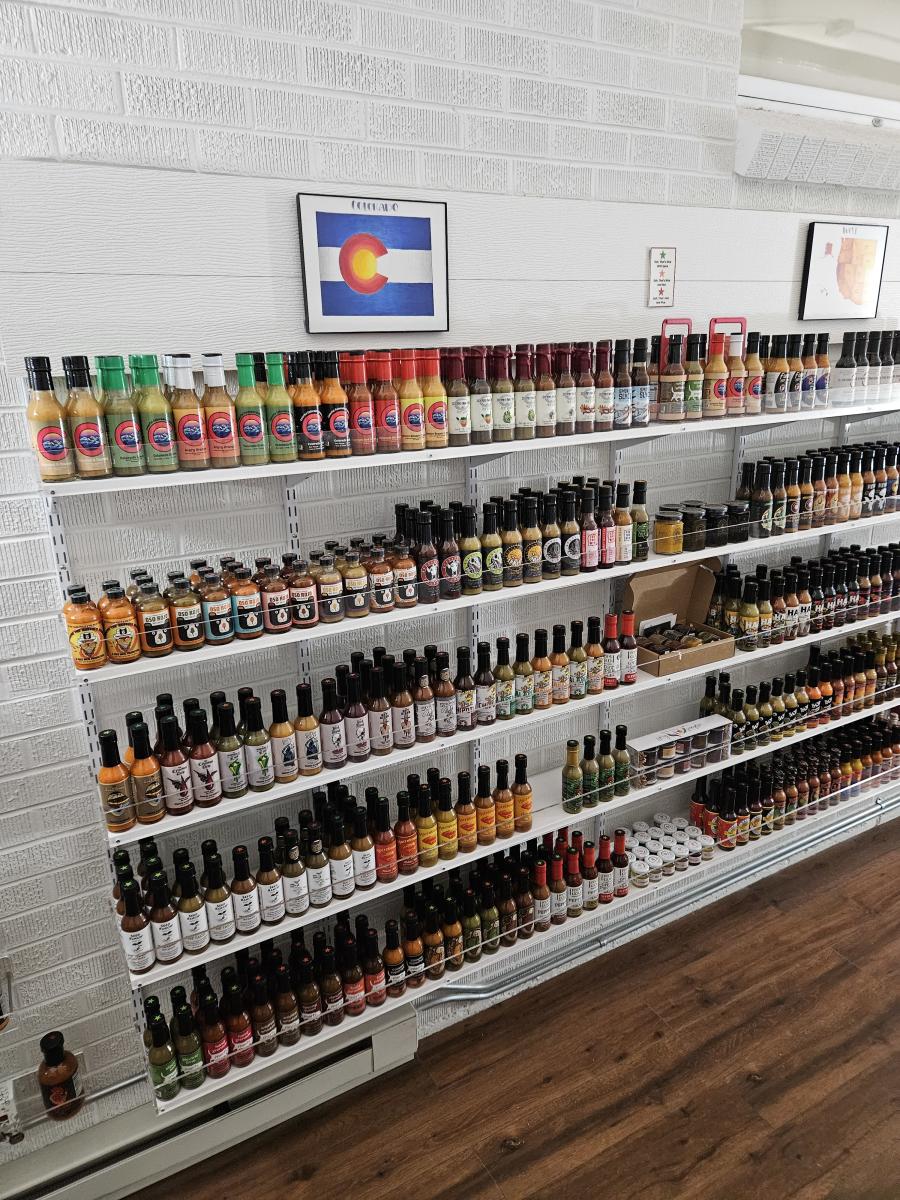 3. Cider Time
Scrumpy's Cider on North College Avenue in Old Town, is serving liquid Pumpkin Pie in a glass for a limited time. Score this semi-sweet, small-batch offering in the taproom only. For a drier sip, opt for the Campfire, which gets its subtle, woodsy aroma from Colorado spruce and fir tips. If chai is more your thing, head across the street to Locust Cider to try their Chai cider.
4. Cup of cheer
Lima Coffee Roasters is a small-batch coffee roaster in Fort Collins. Stop in to try the limited-edition Holiday Blend, featuring beans from Colombia and Guatemala and rife with dried cherry, chocolate, and spruce flavors. At Bindle Coffee, located in the original 19th century mechanic shop at Jessup Farm Artisan Village, try the Comfort & Joy blend, which will be available starting November 18.
5. Hot toddy time
Keep the warm vibes going and sidle up to the outdoor fire pit at Old Elk Distillery to sip on a brand-new hot toddy offering. The "Hot Sazzy" features Old Elk Whiskey, Peychoud's bitters, and absinthe bitters, and is served hot with a flavored foam topper. If a speakeasy is more your style, head over to Social and try their Apple Cran-Daddy, a warm mixture of bourbon, fresh lemon, honey, cranberry, bitters, and mulled cider.
6. Hot donuts + coffee
Fort Collins Donut Company (FoCo DoCo) serves up fresh, hot donuts in flavors like salted honey, FoCoCream, and a new seasonal flavor - whiskey caramel apple pie. Additionally, the beloved FoCo sells Lima Coffee, a perfect donut pairing.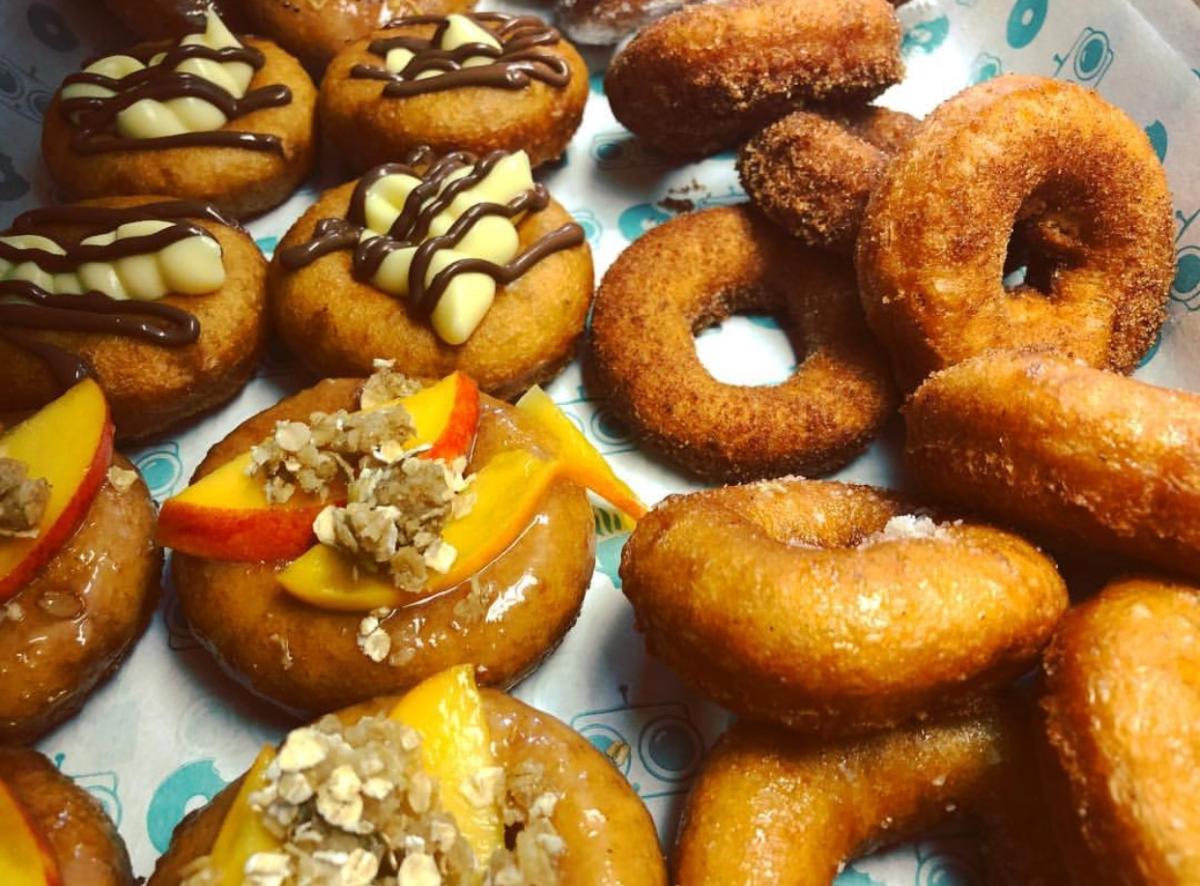 7. Gourmet cider
Nothing sets the mood for a holiday party quite like a steaming kettle of mulled cider. Fort Collins' Old Town Spice Shop has you covered with its mulling spices. Opt for the gourmet blend, with crystalized ginger, roasted cocoa nibs and schisandra berries added to the traditional flavors. Add 2 ounces to 1 gallon of apple cider or red wine and simmer for 20 minutes for the perfect winter pick-me-up!
Dial up the cozy vibes at High Tea on Sunday afternoons at The Sunset Lounge at The Elizabeth Hotel. Sip on local tea from Happy Lucky's Teahouse and nosh on sandwiches, scones and desserts all while listening to live piano music in the bright rooftop lounge.
9. Festive Boba
Happy Lucky's Teahouse offers the largest tea selection in the state. Try boba tea in flavors perfect for the holidays, like Gingerbread, featuring cinnamon bark chips, dried apples and blueberries, nutmeg, vanilla, and maple syrup powder.
10. Rockin' rolls
Tuck into a homemade cinnamon roll at The Silver Grill Cafe, the oldest restaurant in Northern Colorado (this year marks its 90th anniversary!). In 2021, the restaurant baked 1,600 cinnamon rolls for Christmas during a 15-hour bake-a-thon. Order by early December for Christmas Eve pickup.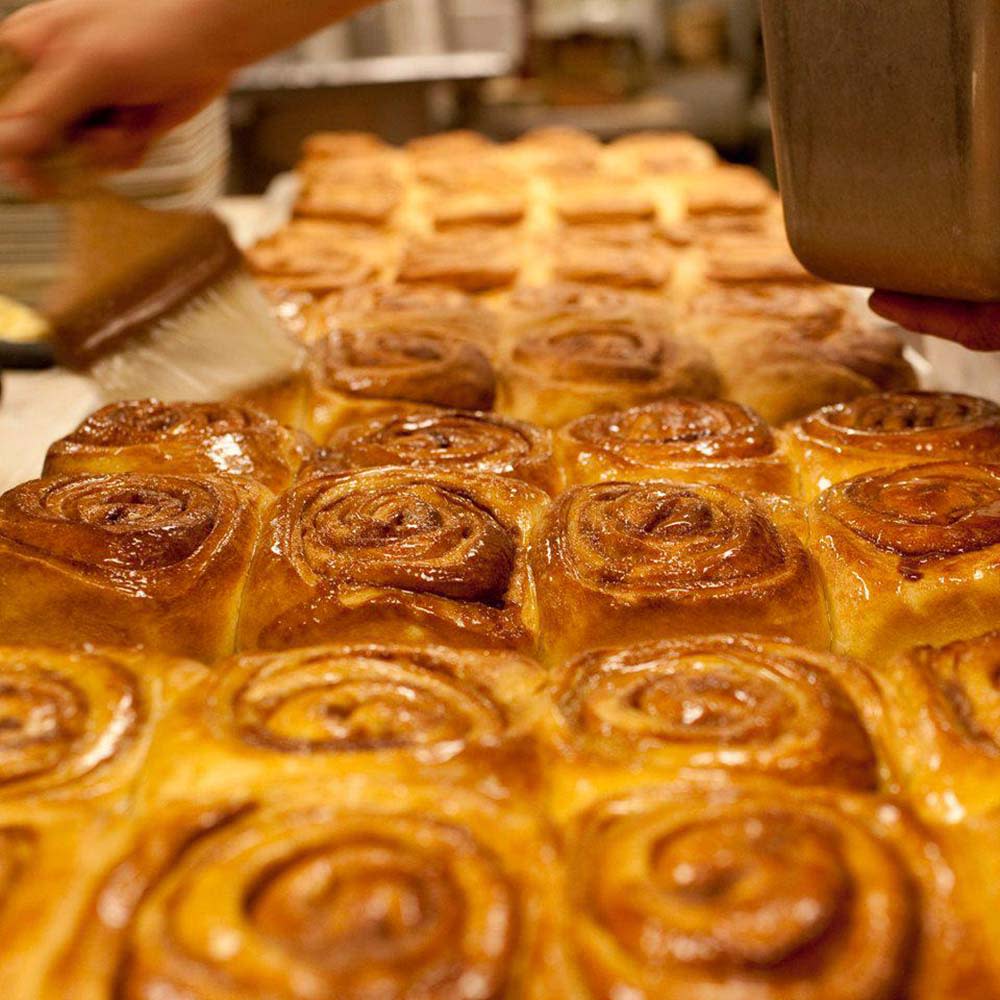 10. Sip Cinnsation Ale
Speaking of Silver Grill, don't forget to try Odell Brewing's limited edition Cinnsation Ale, a sweetly spiced autumn ale that's infused with tasty bits of Silver Grill's famous cinnamon rolls. Score Cinnsation Ale at Odell and Silver Grill while supplies last.
10. Keep on Sippin'
It's no secret Fort Collins is known for its breweries. These creative and cozy establishments can be found all over town. If you want to get extra toasty, head to The Forge Publick House on a cold night to enjoy a fire in their fireplace. New Belgium and Odell offer tours of their breweries for a small fee (tasters included of course), and New Belgium will be pouring their Holiday Ale again this holiday season.
Make a weekend of warming your tummy and soul in Fort Collins and check out more on Fort Collins in Lights this season.