Summer in Fort Collins is by far one of the best times of the year to plan a trip, thanks to its beautiful weather and wide variety of fun things to do outdoors — hiking, biking, fishing, rafting, SUP'n, live outdoor music and so much more. Pick and choose from the following categories to create your perfect Fort Collins summer itinerary for a long weekend visit, a full week or even longer. There's no shortage of fun to be had. . Plan your Summer Vacation to Fort Collins here.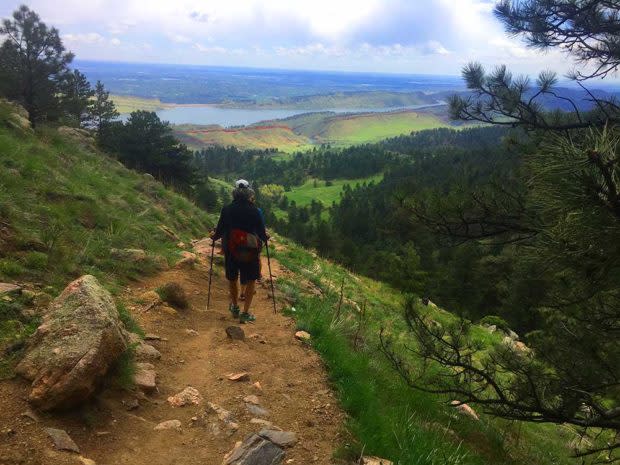 Fort Collins is surrounded by nearly 1 Million acres of public land to explore.  From the vast Arapahoe & Roosevelt National Forest, popular Horsetooth Mountain Open Space and smaller but equally impressive Natural Areas, there is truly a trail or path waiting to help you explore the great Colorado outdoors.  Pro tip: Start early in the day to avoid crowds and heat, pack plenty of water and adhere to the Care for Colorado Leave No Trace Principles.  For trail conditions, be sure to download the COTREX App and most importantly: have fun!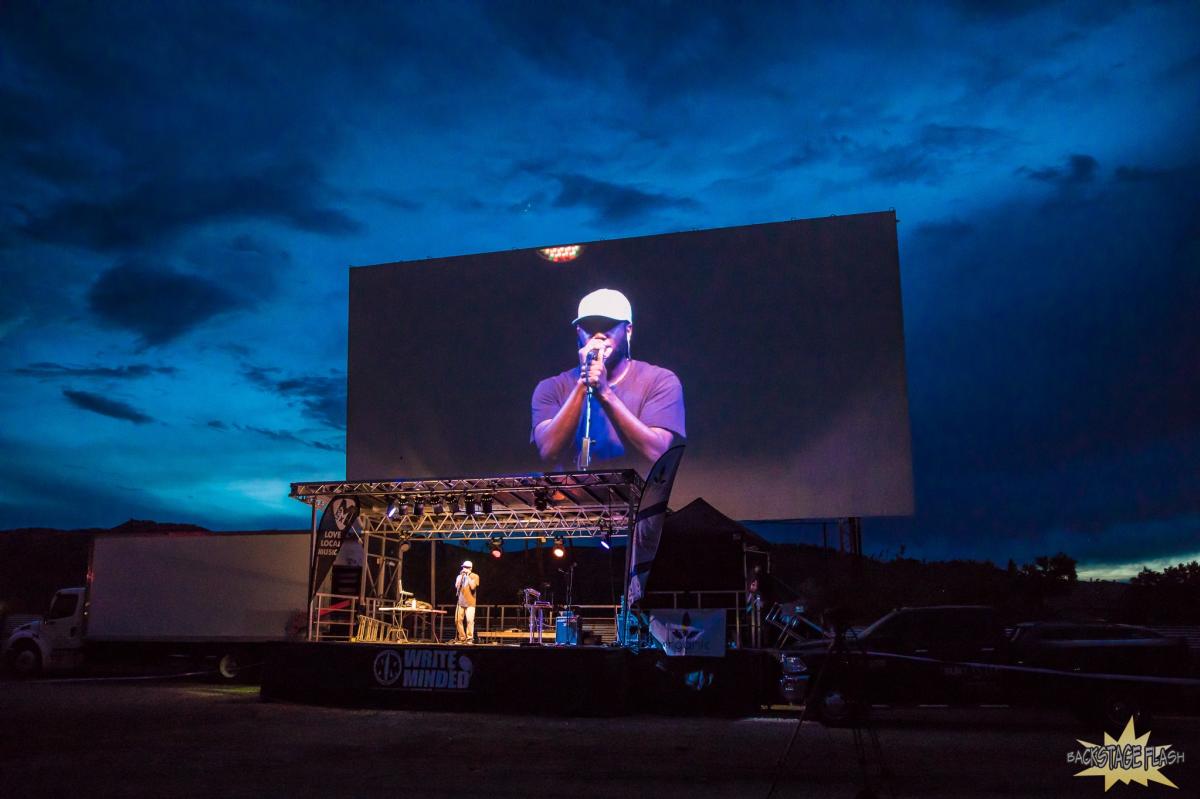 Fort Collins is home to some of the largest events and festivals in Northern Colorado. Live entertainment is returning to stages and venues all around Fort Collins. The events calendar will be a great way to stay on top of all the happenings all summer long! 
•  The Holiday Twin Drive-In, one of very few drive-in movie lots left in Colorado and only one of 348 left in the entire country, is located in Fort Collins at 2206 S. Overland Trail. Starting in July, the Holiday Twin will bring back COVID-created FoCoMX Drive & Jive, a weekly evening concert series that runs through the summer. Concert attendees can lounge in lawn chairs (bring your own) next to their cars and onsite snacks/beverages can be purchased online through the drive-in website. Click here for the lineup, pricing and other details.
• Taste of Fort Collins is slated for June 5 and 6. Along with food from local and national restaurants, you'll find entertainment from acclaimed musicians (Nelly and Spin Doctors are headlining the event this year), and an eclectic display of fine artisans work as well as the region's best crafters.
• Dubbed a festival by filmmakers, for filmmakers, the Horsetooth International Film Festival returns Sept. 8-12 for a five-day festival of live music, art, and of course, films.
• See a sea of cute corgis at Tour de Corgi, set to return to Civic Center Park in Fort Collins on Oct. 2.
• The iconic Mishawaka Amphitheatre (called "The Mish" by locals) is a bucket-list venue in Poudre Canyon that celebrated its 100th anniversary in 2016. This summer, the venue is hosting a slew of great shows. Check the schedule regularly to see who's coming. And when you visit, be sure to check out the new heavy-metal masterpiece "Luna Mothra," created by heavy metal artist Nicholas LoFaro. The impressive 300-pound sculpture with a 20-foot wingspan was installed in early May 2021.
• This summer, the Gardens on Spring Creek is hosting a Friday night date series. Enjoy an intimate dining and musical experience in the middle of the beautiful botanic gardens on July 16 and Sept. 10. Rusty 44 will perform rustic roots music as the July 16 event. Clark Street Station will perform classic rock at the Sept. 10 event. Visit the website for details.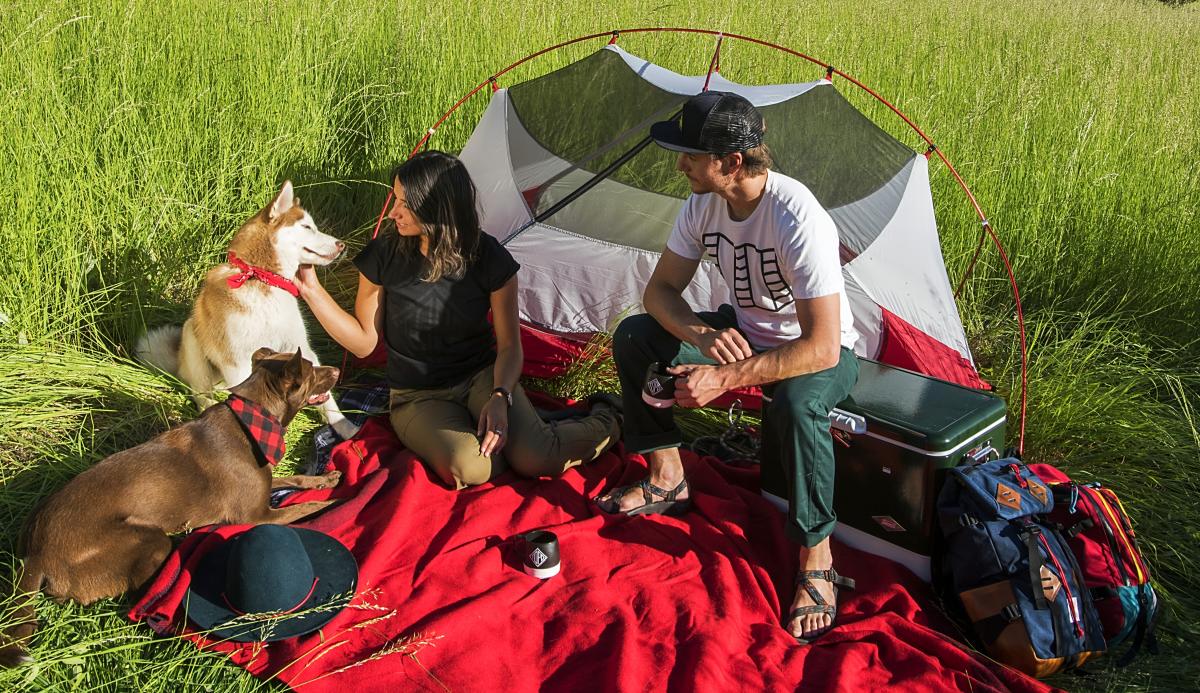 If you want to familiarize yourself with the true beauty of mountain landscapes and natural wonder in Fort Collins then the campgrounds are your best bet. Whether you're looking for public or private campgrounds, family-friendly camping, or RV Parks, there are numerous areas to set up camp close to town or in the ruggedness of the mountains.
If you're look for something to do while you're enjoying your campsite, we suggest taking part in some outdoor recreation. Fort Collins is widely known for its various opportunities for outdoor fun. You name it and there's a pretty good chance Fort Collins has it. Whitewater Rafting, Stand Up Paddle Boarding, Kayaking, fishing, biking, hiking and the list goes on. You will not be disappointed when it comes to the countless number of outdoor adventures at the tip of your fingers when you visit Fort Collins this summer. Horsetooth Reservoir is a popular sport for most of these activities.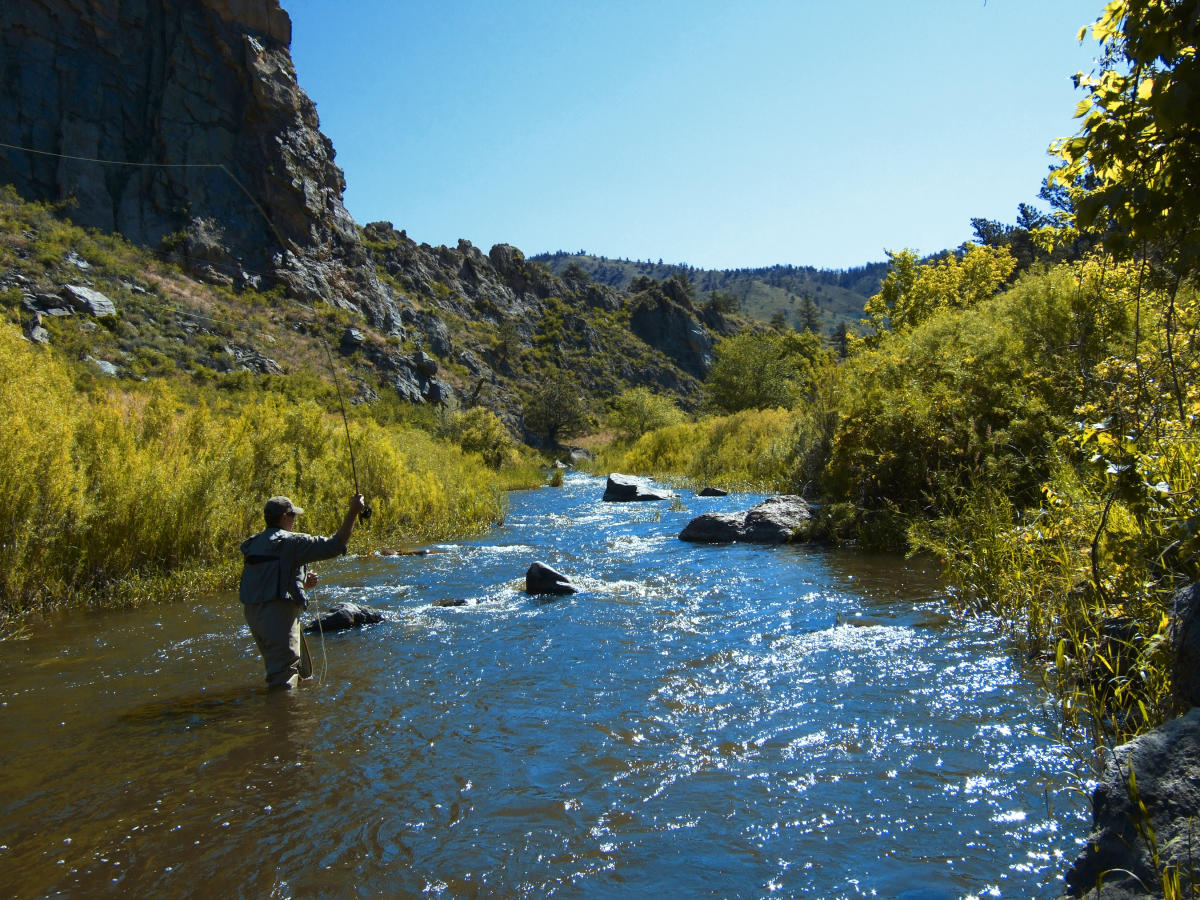 To simply put it, the Cache la Poudre River is special. This magnificent river is surrounded by enormous cliffs and fascinating rock formations, covered in ponderosa and lodgepole pine trees, sage brush, mountain mahogany and aspen – the canyon is nothing short of a fairy tale. And, did we mention the Poudre River also happens to be Colorado's only nationally designated "Wild & Scenic" river. Colorado Highway 14, the road which follows alongside much of the river, is also a designated Colorado Scenic and Historic Byway as well. The drive is nothing short of spectacular.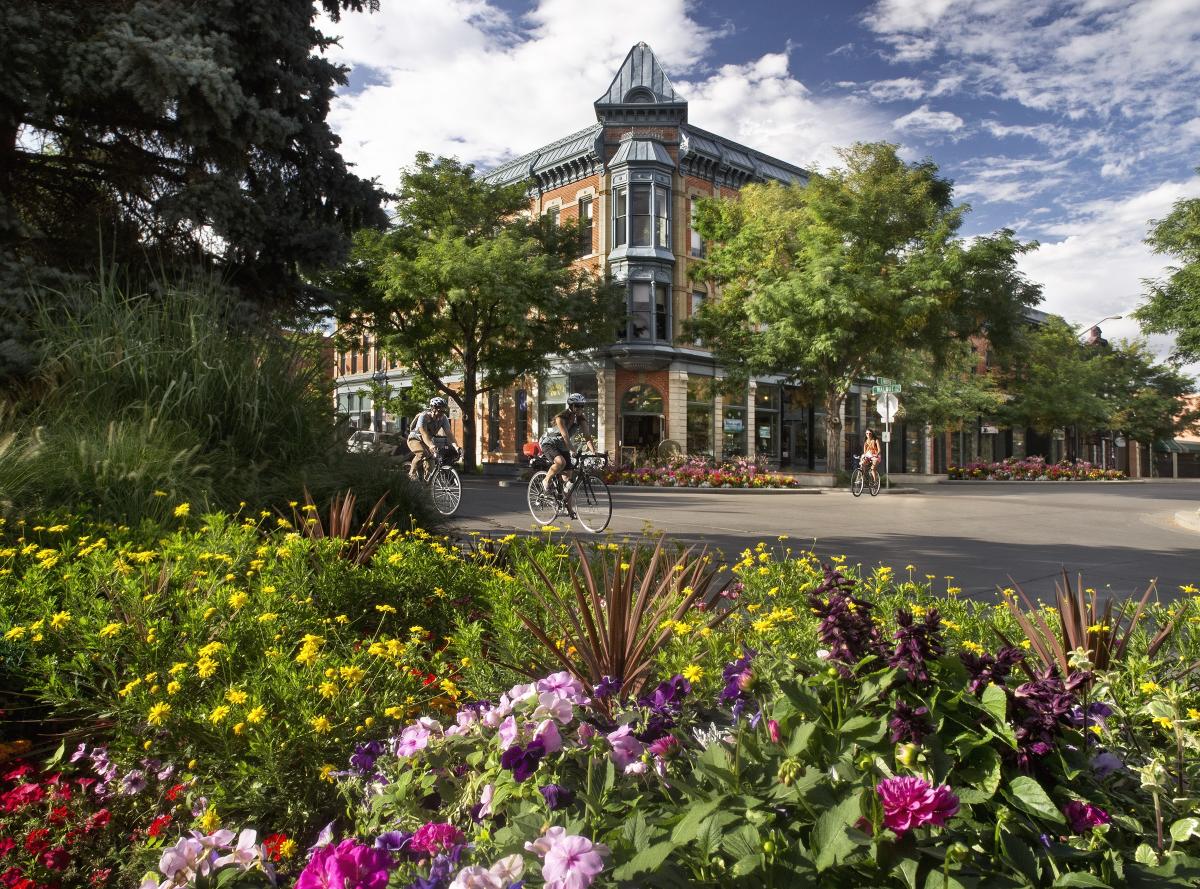 Wander around Fort Collins' well-established Old Town area, which is designated both a national and local-historic district with 28 historical buildings. As you stroll, you might notice a strong resemblance to Disneyland's Main Street USA. We're delighted to say it was designed with downtown Fort Collins in mind! The Old Town area is lined with local boutiques, antique shops, cafes, retail stores, and candy and confectionery shops that are sure to please everyone.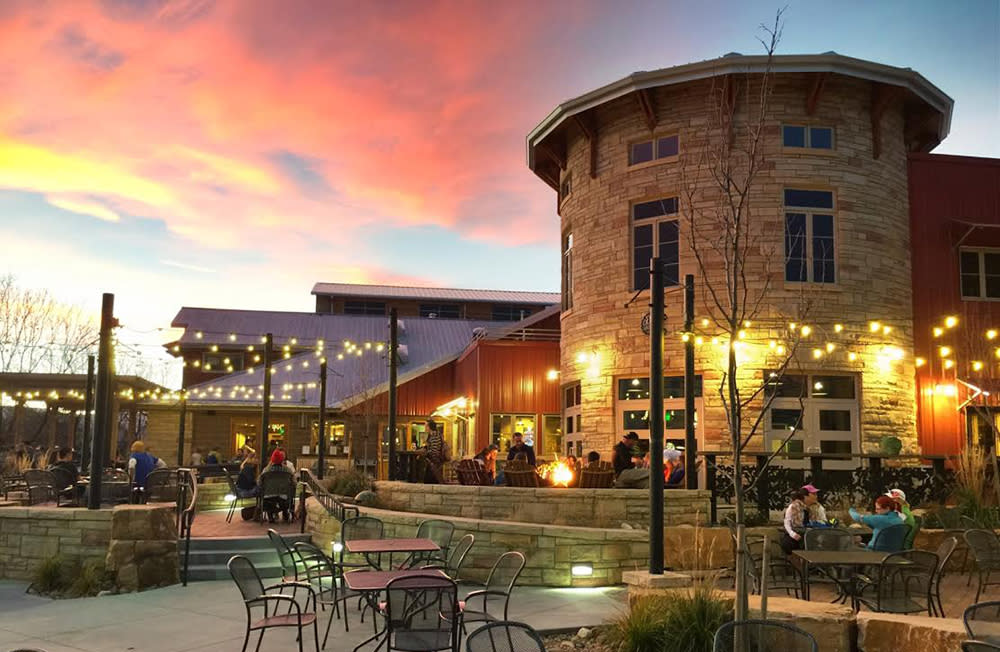 There's something really special about those first warm summer days that make you want to grab lunch or a cocktail and sit out on a sunny patio. Thankfully, Fort Collins is packed full of patio options from which to choose. With so many choices, you could spend the entire summer bouncing from patio to patio in pursuit of the perfect spot. Here are a few patios to get your fun in the sun started.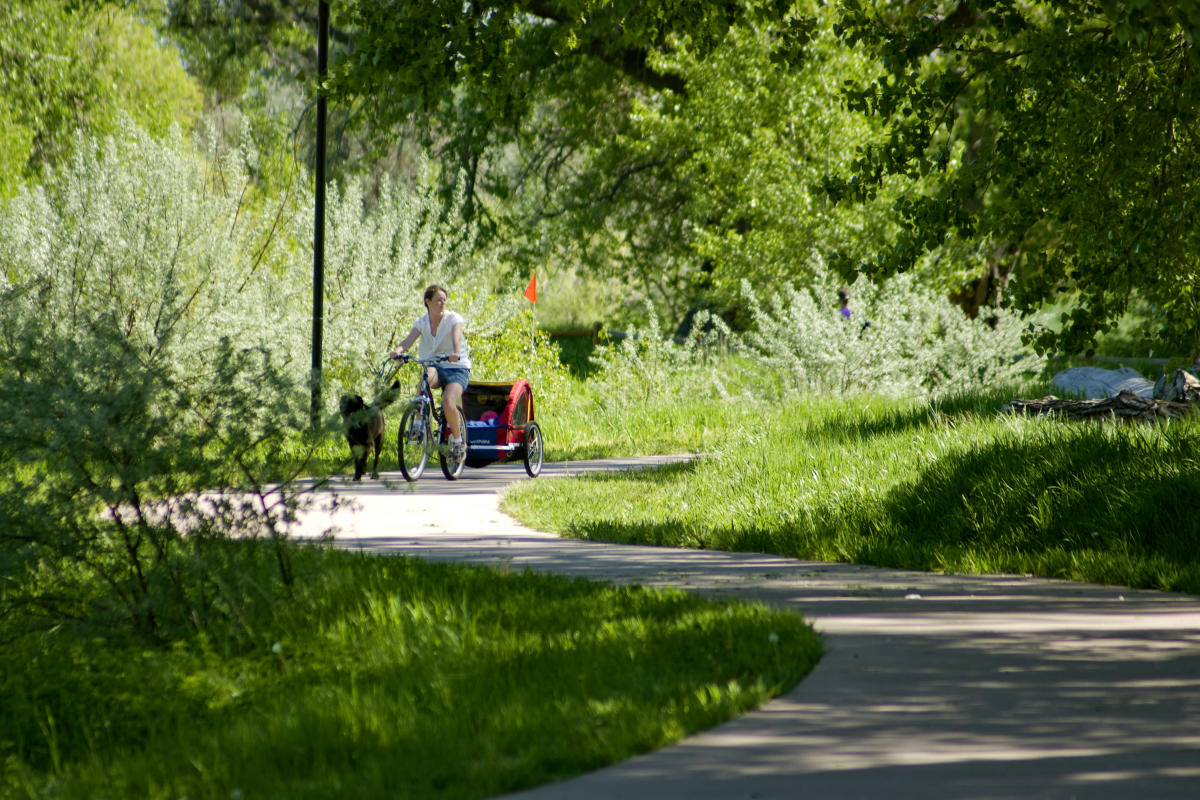 Biking is one of the greatest ways to familiarize yourself with Fort Collins. The city is known for having a reasonably flat terrain, exceptionally wide bike lanes, and trails that run alongside the Cache la Poudre River and Spring Creek. Not to mention, biking is a pleasant, healthy, and environmentally friendly way to get around. Whether you're exploring some of Fort Collins' 285-plus miles of trails or treading through the mountains, you'll understand why Fort Collins is a platinum-level bike-friendly city. Ride to Old Town or pedal to one of the 20-plus local craft breweries and you might be surprised to come across more bikes than cars on the road on any given day.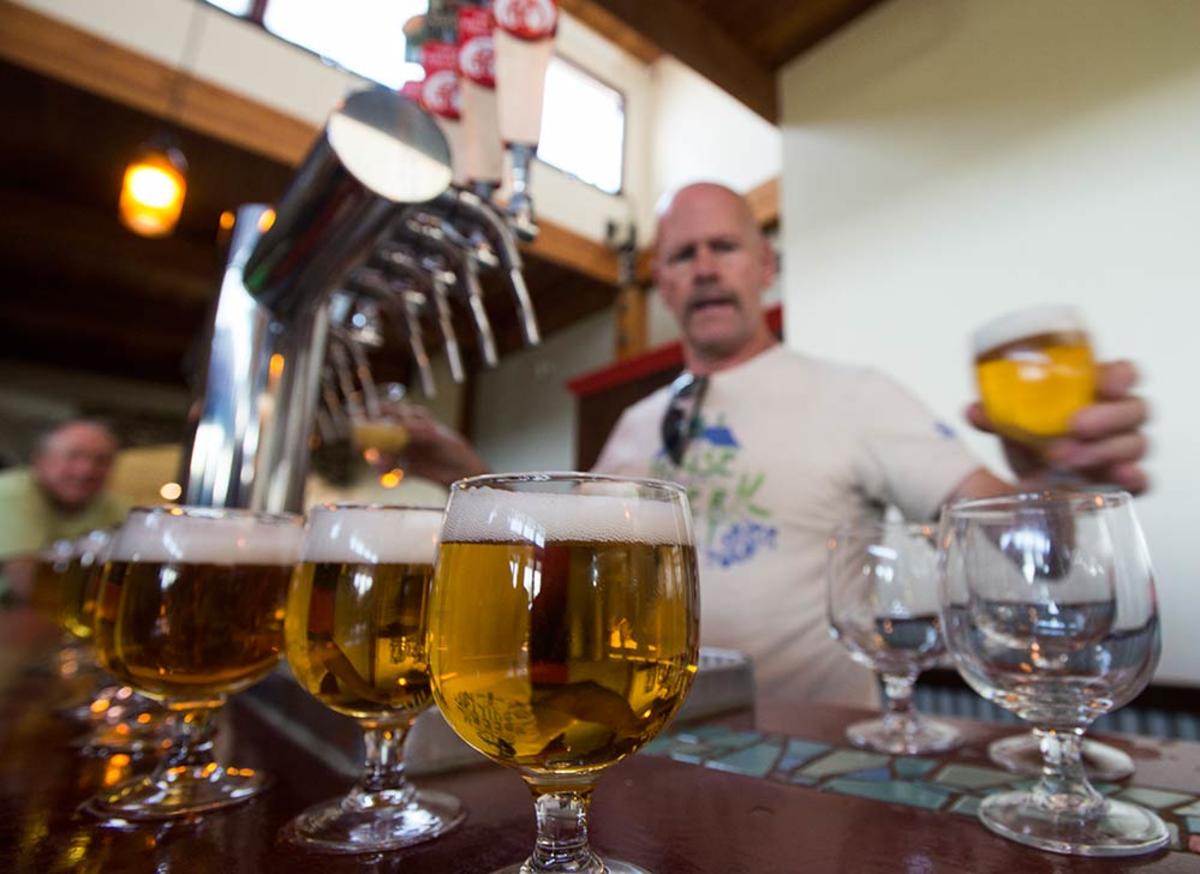 The relationship between the brewing industry and the town of Fort Collins is more than just a business correlation, it's a societal culture. It's a culture that has been around the Choice City for more than 30 years. There are so many different ways to explore all of the 20-plus breweries in Fort Collins. You can hop on a beer and bike tour, catch a ride on the Magic Bus or immerse yourself in a self-guided tour.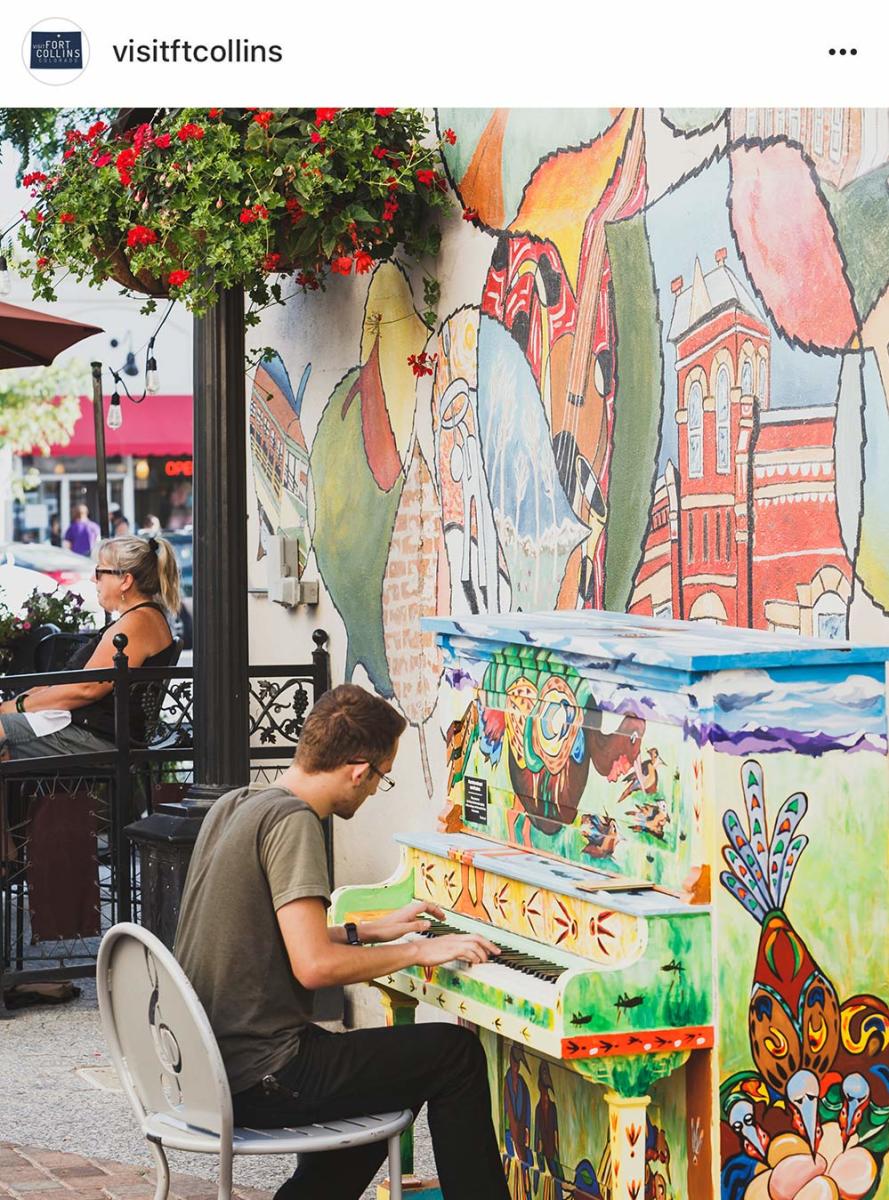 Summertime brings with it a wave of incredible live outdoor music to Fort Collins. There are numerous outdoor summer concert series all around town and many other concerts taking place at establishments in Fort Collins. Summertime also brings about an explosion of public art around town, most notably the Pianos About Town.  These pianos are meant to bring together visual art and music for the public to enjoy. They are scattered about in 20 different locations in Fort Collins. When you visit, see if you can find them all.
Fun, NEW Experiences
Even if you've spent lots of time in Fort Collins, there are some brand new experiences that will make a return trip more than worth your while.
• Odell Brewing Company's OBC Wine Project taproom opens in May. Located next to the brewery, seating at the winery and taproom is open on a first come, first served basis inside and on its expansive, pet-friendly outdoor patio. Choose from eight taps of wine, including four core wines available year round and four taps reserved for limited release pilot wines. Fort Collins charcuterie platter company Get Plattered will offer meat, cheese and fruit boxes.
• Extra Arts & Drafts, Fort Collins' first maker's bar, celebrated its grand opening in March. Located at 115 E. Mountain Ave., the business is a hands-on crafting studio where customers can create upscale DIY projects while sipping a beer, wine, cider or non-alcoholic offering.
• Fort Collins' first comedy club in 30 years, The Comedy Fort, officially opened this spring. Check the calendar often as new shows are announced regularly. The club, owned by local comedian and comedy show producer David Rodriquez, is located in the former Old Town music venue Hodi's Half Note. 
• The Fort Collins Museum of Discovery, a beloved stop for all ages, is hosting a new traveling exhibit, Life in One Cubic Foot, June 6-Sept. 19, 2021. Touring from the Smithsonian Institution Traveling Exhibition Service, Life in One Cubic Foot reveals the incredible diversity of nature from a variety of locations around the world using "biocubes" – one-cubic-foot frames for surveying the animals and plants living in an ecosystem.
(Header Photo courtesy of @wmorleyphotography)