Fort Collins plays host to some of the greatest festivals and events in the state of Colorado each and every year. Enjoy weekend-long events celebrating everything great about our town from craft beer to bikes to music and food. Here are some fall events that should already be penciled in on your travel schedules.
Tour de Fat (Sept. 2)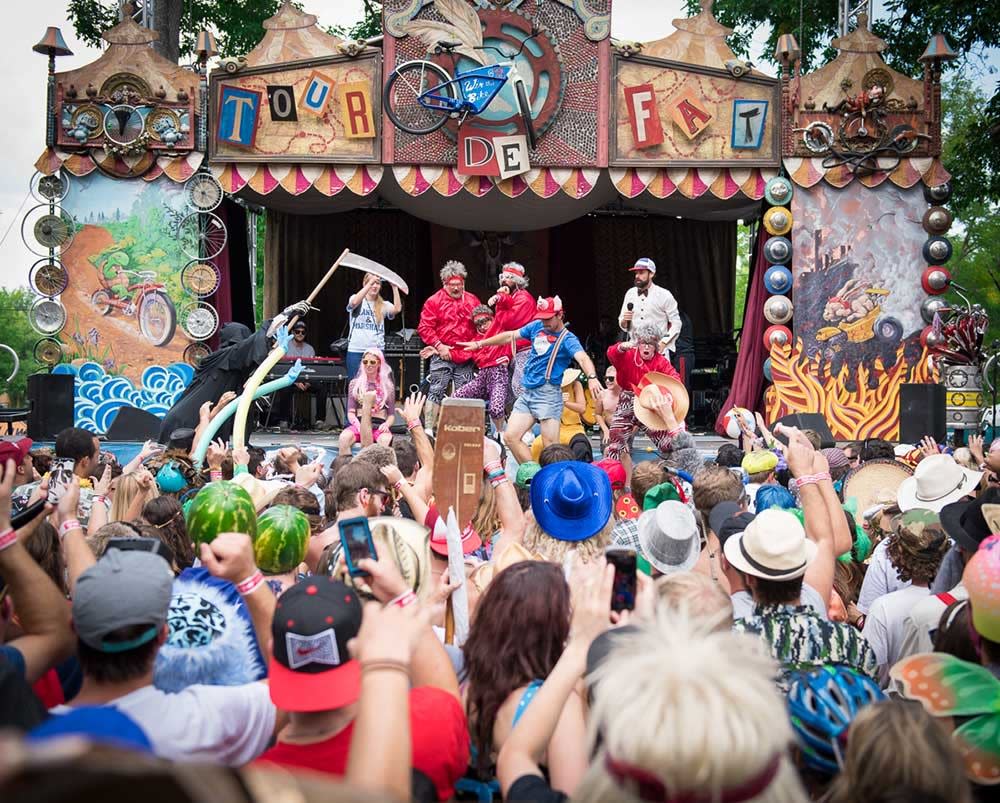 Bikes, Beer and Bemusement is the slogan of this annual costumed bike and beer parade and festival. This bike parade gone wild is an annual Fort Collins event that draws crowds from near and far. Dress up in your craziest costumes, hop on a bike, and participate in this downtown bike parade ending in a celebration of New Belgium craft beer, bicycles, and music in a purely fun-loving atmosphere. This event will put you in a fantasy world for the day and give you a good taste for New Belgium Brewing.
3rd Annual Harvest Moon Salmon Bake (Sept. 10)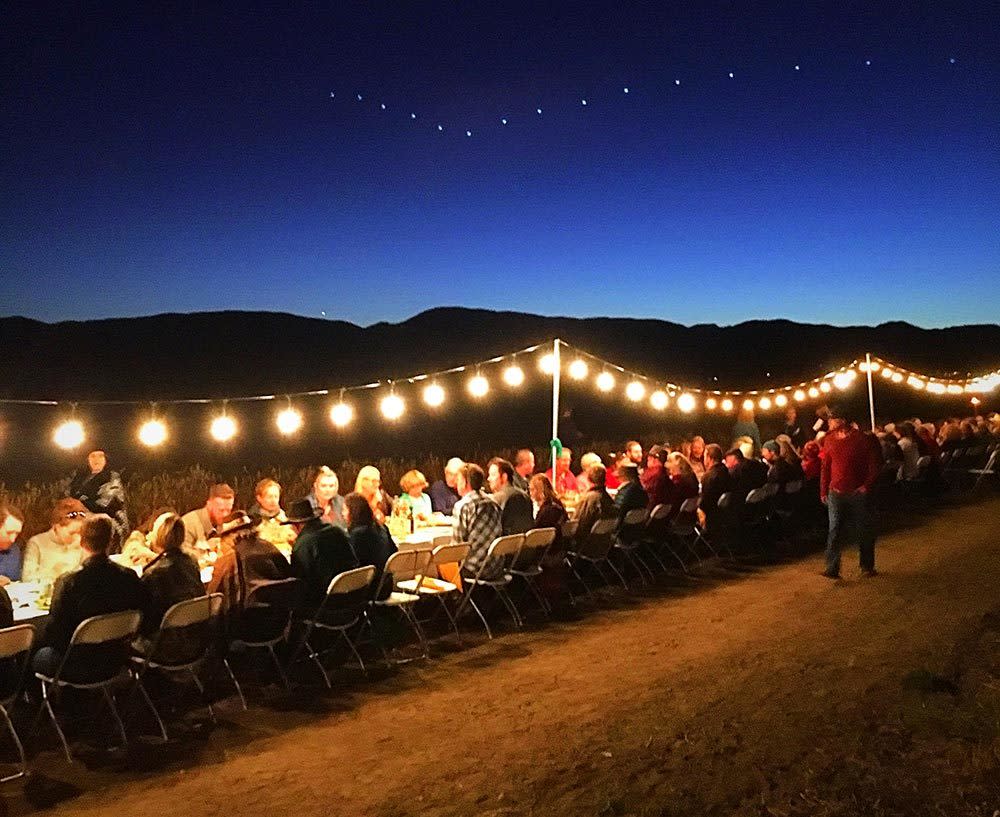 Sunday Sept. 10th • 5pm at Fossil Creek Farm The Chefs of Jax Fish House will collaborate to present a 4-course menu featuring produce from Fossil Creek Farm and cooking the salmon over an open fire in a traditional Pacific Northwest style PURCHASE YOUR TICKETS HERE There will be a free shuttle that will take guests from Old Town, Fort Collins to Fossil Creek Farm and return when the dinner has ended.
Fall Equinox Half Marathon and 5 Mile (Sept. 17)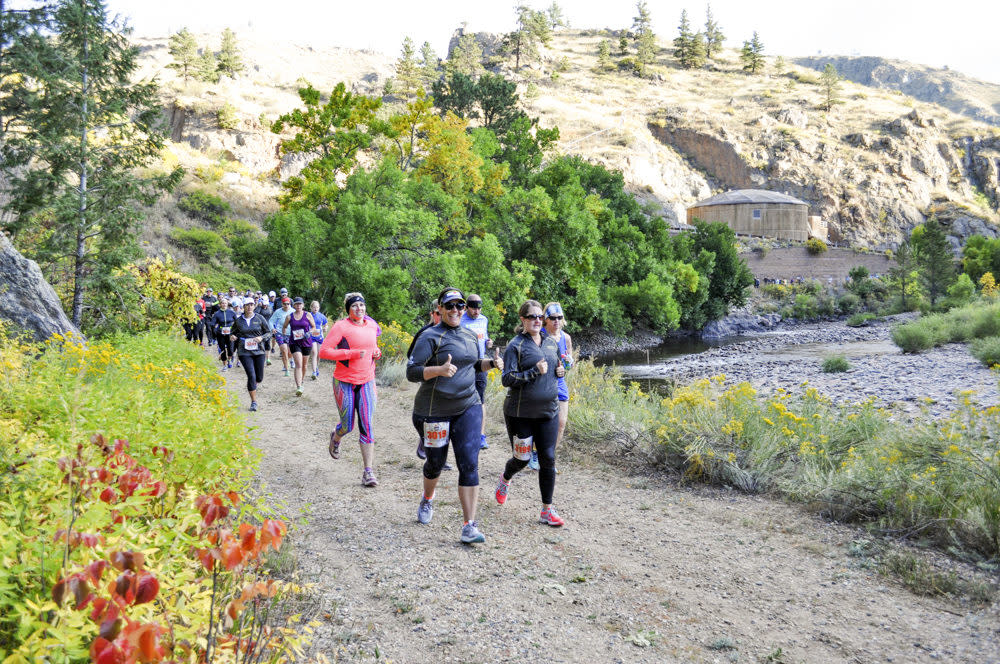 Voted Best Half Marathon In Mountain West Region! Fast & beautiful, a great point-to-point downhill half marathon for a new PR! Starting at the famed Mishawaka & run entirely in the Poudre River Canyon. Enjoy the beauty & downhill course along Colorado's only wild & scenic river. Start Times Half Marathon – 7:00 am 5-Mile – 7:00 am Timing both races are chip timed and official results are based on gun time. Drop Bags the start of each race will have a truck available to transport your drop bag to the finish area. **Any items dropped along the course will be donated to charity, please don't drop items along the course expecting to get them back.
Old Town Car Show (Sept. 23)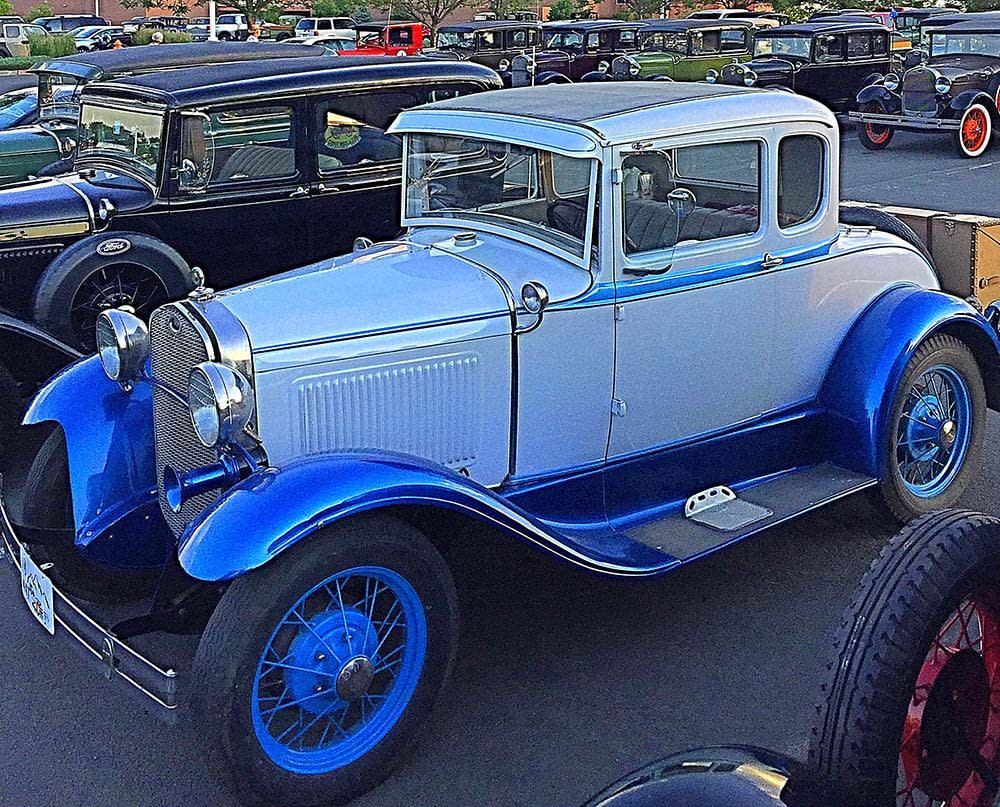 Hundreds of great hot rods, vintage cars and classic trucks will be on display in Downtown Fort Collins. Enjoy the atmosphere of historic Old Town while viewing hundreds of custom cars, street rods, fat fender street rods, muscle cars, classic motorcycles, and classic cars & trucks. Come on down to the Old Town Car Show and help us celebrate Nelsen's Auto Tech Center's 70th anniversary!
3rd Annual Tour de Corgi (Sept. 30)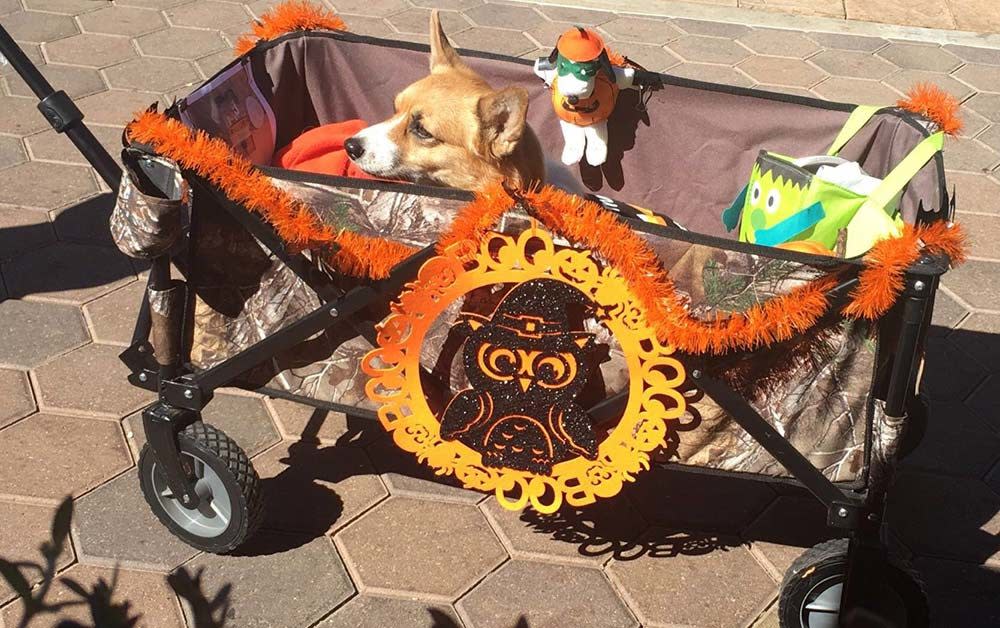 A parade of costumed corgis through Old Town Fort Collins, with a Corgi Meet-Up, vendors, and costume contest at Civic Center Park. For more information, corgi registration and t-shirts, visit www.tourdecorgi.org. Also, please join our Page and Group on Facebook.
Halloween Happenings in Fort Collins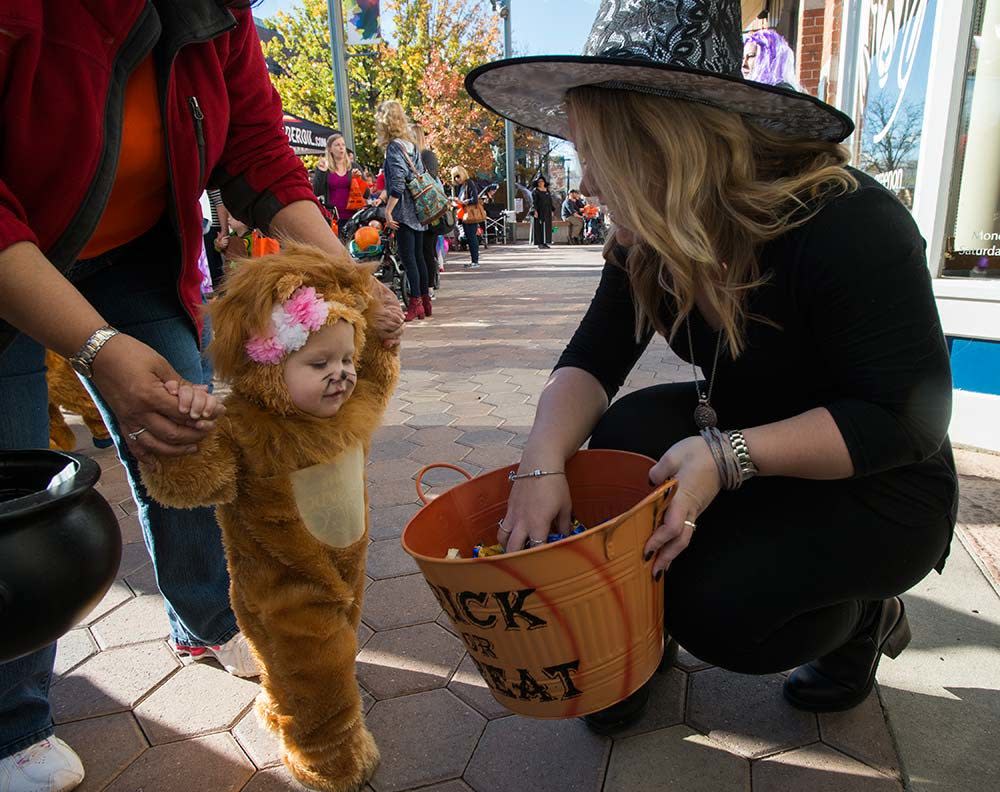 Tiny Tot Halloween
It's time to scare up some new costume ideas for your little ones! The annual Tiny Tot Halloween presented by COUNTRY Financial will be held on Monday, October 31 at 10 a.m. All children under the age of seven and their parents/guardians are invited to enjoy a safe trick-or-treating experience in Downtown Fort Collins.
Halloween Enchanted Garden
Take part in a day of magical amusement and old-fashioned fun celebrating the Halloween season, especially planned for children 8 years and under. Bring your costume and get ready for some magical fun! The legendary talking pumpkin will be there along with Halloween stories, games and seasonal crafts.
Old Town Zombie Fest
Monsters, ghouls and, of course, zombies of all ages invade Old Town for the 7th Annual Old Town Halloween Zombie Fest on Saturday, Oct. 21. As you make your way through the city streets, enjoy specials from our featured locations. 
Bow Wowvania at the Farm at Lee Martinez Park
Take a stroll through this unique Halloween event at The Farm. Trick-or-treating, hayrides and treats for all. Tickets must be purchased in advance and children must be accompanied by an adult. Tickets on sale Oct. 1st.
The Fort Collins Ghost Tour
The Ghost Tour includes a guided evening journey into and under Old Town Fort Collins. Along the way, you will learn about local legends, hauntings, ghostly sightings and strange happenings.
Other happenings around Fort Collins

 The Silver Grill Café Celebrates its 84th Anniversary (Oct. 2-6)
1933 breakfast prices from 5¢-35¢ are returning to the Silver Grill Cafe in Old Town Fort Collins Oct. 2-6 to celebrate the restaurant's 84th year in operation.  Only the first 84 customers each day can order from the 1933 menu.
The Silver Grill, 218 Walnut St., is open 7 am – 2 pm daily. During this special anniversary week (Monday-Friday), the first 84 customers each day will enjoy 20 select menu items with prices that match what diners paid in 1933, the year the iconic restaurant opened.
The Silver Grill was born in 1933 when Charlie Liggett and a partner acquired the UNEEDA Lunch Cafe (You Need a Lunch…get it?) at 218 Walnut St. from a disgruntled shop owner for a mere $140. Legend has it a hungry local painter conceived the Silver Grill name and painted it on the front window in exchange for a pork chop lunch.
Odell Brewing Co. & Silver Grill Café Cinnsation Ale Release Party (Nov 9)
Now in its fifth year, the iconic Silver Grill Café in Old Town Fort Collins has again teamed with Odell Brewing to craft the popular CinnsationAle – a sensational and sweetly spiced autumn ale infused with hundreds of tasty bits of the Grill's famous cinnamon rolls.