Memorial Day Weekend in Fort Collins is a near perfect time to come visit our city. It is essentially the unofficial start to summer and the weather has finally given in to being consistently beautiful. This three-day weekend in Fort Collins is filled with thrilling activities and meaningful tributes to fallen heroes. We hope you enjoy this guide to 7 Memorial Day Activities in Fort Collins: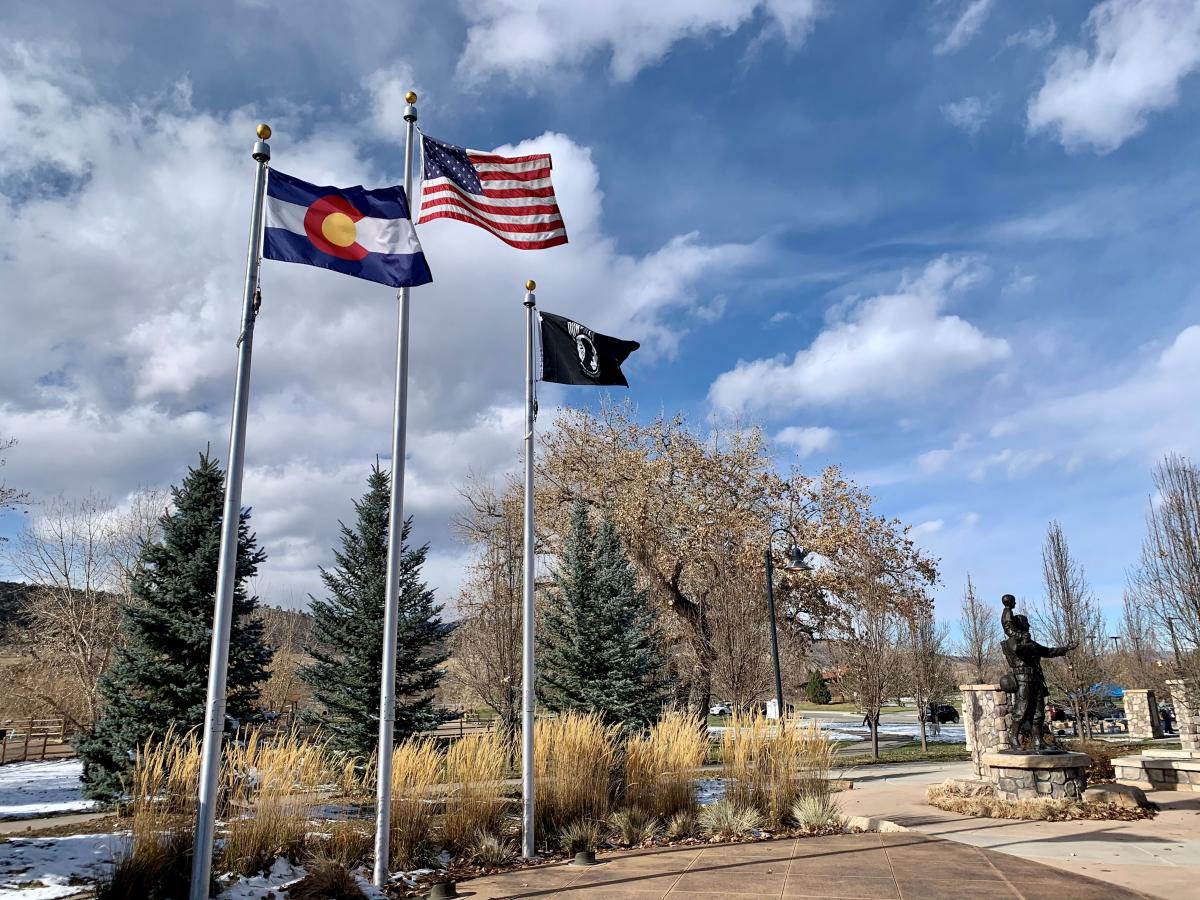 This coming Memorial Day Weekend, The Veterans Plaza of Northern Colorado will be hosting a Memorial Day Celebration. The WWII reenactors will set up a camp at the plaza beginning Friday, May 26. It will remain in place through Sunday afternoon, the 28th. On Saturday, May 27th, The Veterans Plaza of Northern Colorado will also host a movie night with refreshments available. Make sure to bring a blanket or a lawn chair! The ceremony is on Sunday, the 28th beginning at noon and continuing until 1:30. It will be followed by the US Air Force Big Band performing swing music of the 40s. There will be food trucks, vendors, veteran organizations, and other displays.  The Fort Collins Breakfast Rotary Club will be hosting a Field of Flags, Friday the 26th  - Monday the 29th.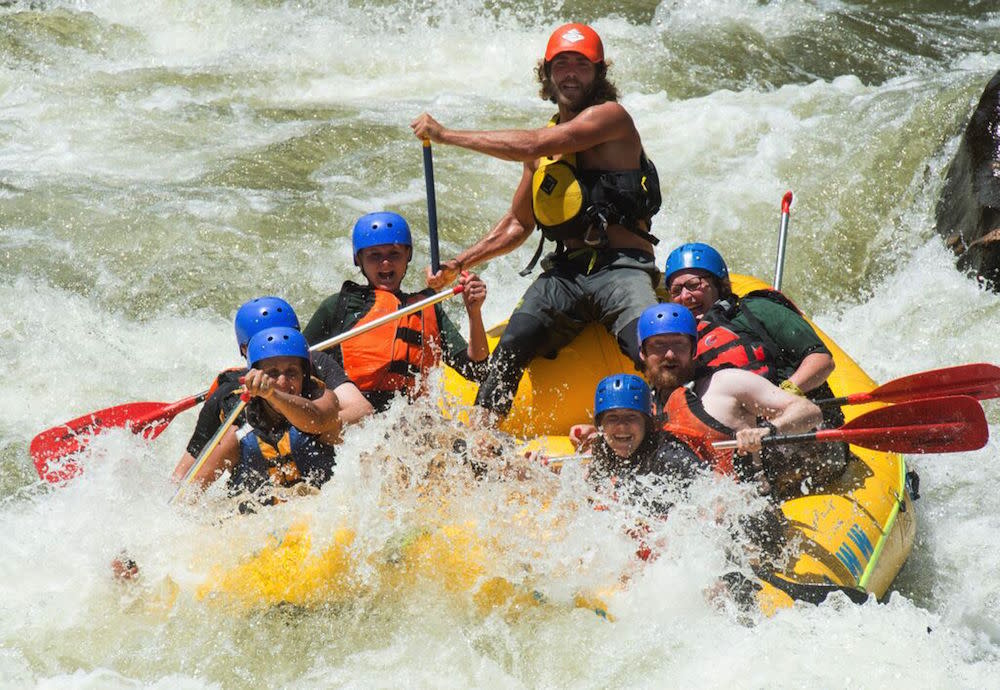 If you want to experience the ultimate rush you must take a plunge down the Cache la Poudre River and go Whitewater Rafting! The snow that accumulated all winter in the mountains has been melting and the rapids are flowing beautifully in the Poudre Canyon. So, get out there grab a paddle and have an adventure, but before you get ahead of yourself check out one of our multiple whitewater guides and outfitters like Mountain Whitewater, A Wanderlust Adventure, A1 Wildwater and Rocky Mountain Adventures to get you on your way.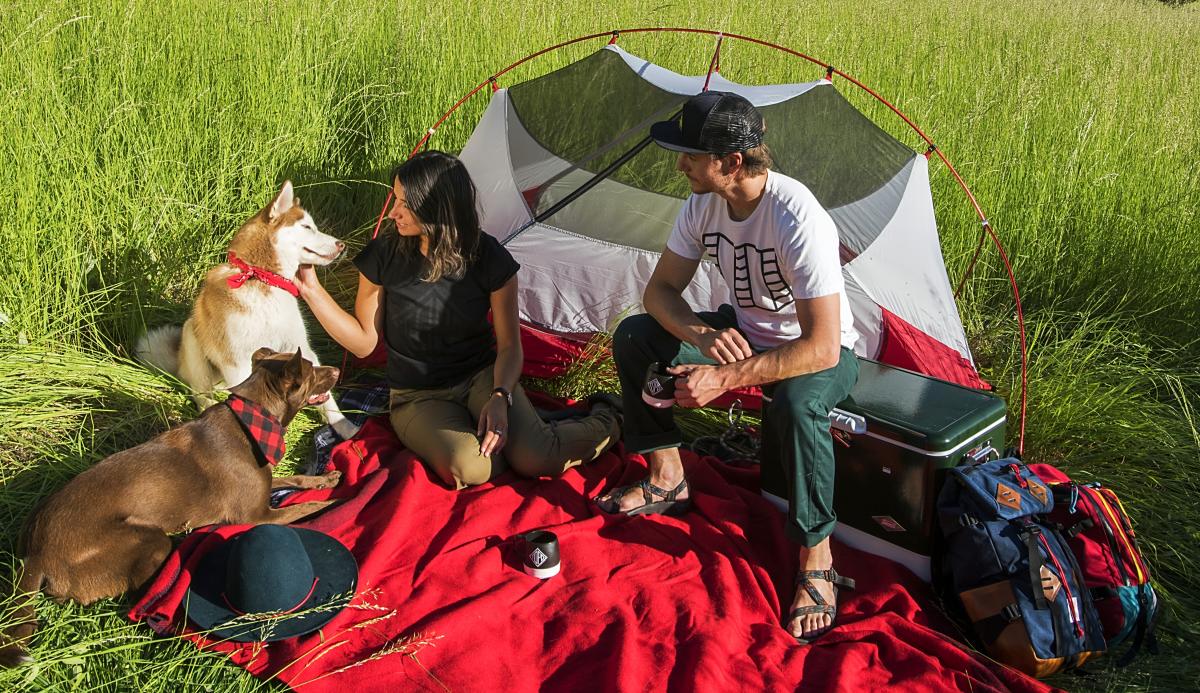 Memorial Day Weekend serves as the un-official kickoff to camping season in Fort Collins. It really is the perfect time to camp since most people will have three days to enjoy the outdoors. There are too many favorite camping spots to name, but two favorites are definitely Horsetooth Reservoir and all along the Cache la Poudre River. There are also incredible options around Arapaho & Roosevelt National Forests, Rocky Mountain National Park and Lory State Park among others. Whether you're looking for public or private campgrounds, family-friendly camping, or RV Parks, there are plenty of places to set up camp close to town or in the mountains.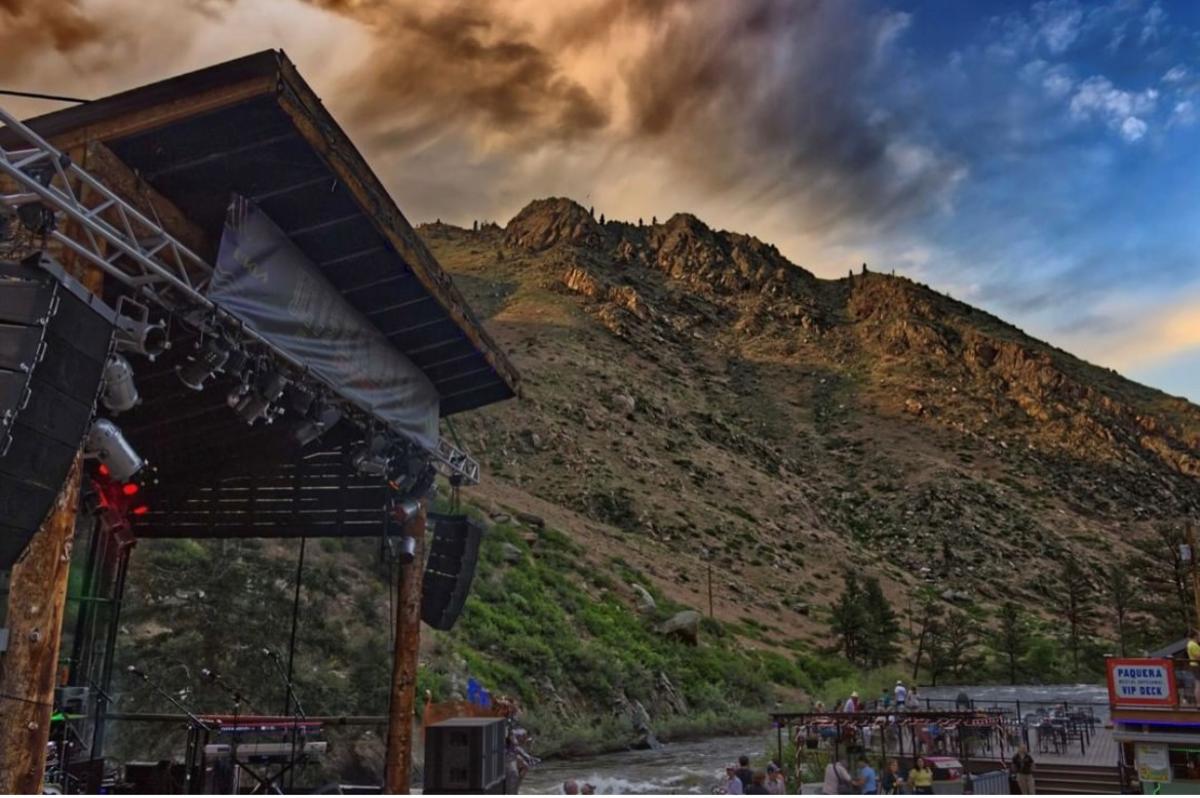 Did you know the legendary Mishawaka Amphitheatre is over 100 years old? This incredible outdoor venue will host numerous national acts throughout the summer. The Mishawaka Amphitheater was rated as a top outdoor venue in the U.S. and it's easy to see why with its breathtaking mountain location in the Poudre Canyon that includes balconies that overhang the Poudre River.  Check out their upcoming events calendar here then head up the canyon and enjoy some fantastic live music outdoors while drinking one of our local craft beers.
5. Have a Picnic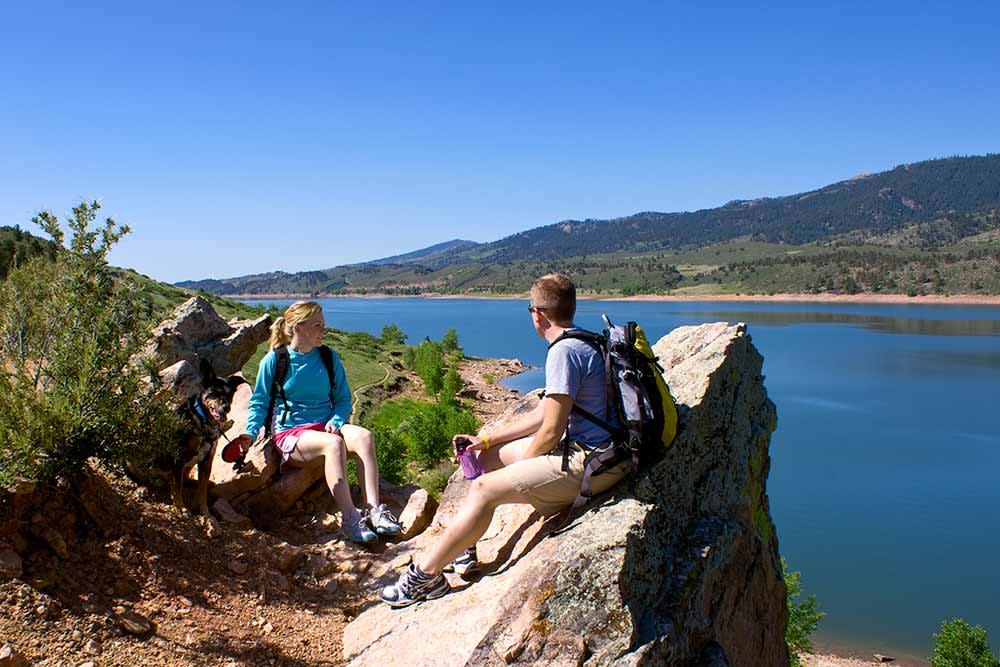 There are a number of spots in Fort Collins to have one of the most scenic picnics you've ever experienced. City Park happens to be one of those spots. You can find ducks and Canadian Geese swimming in the oversized pond in City Park, along with multiple families participating in fun activities ranging from soccer to Frisbee and lawn games. If you're in the mood for a hike, head out to Horsetooth Mountain Open Space and pick a trail. All of them provide beautiful settings for a picnic, including Horsetooth Falls and Arthur's Rock just to name a few. If you don't want to make your lunch we suggest stopping by one of our many great sandwich shops like Choice City Butcher, The Pickle Barrel and  Yampa Sandwiches to name a few.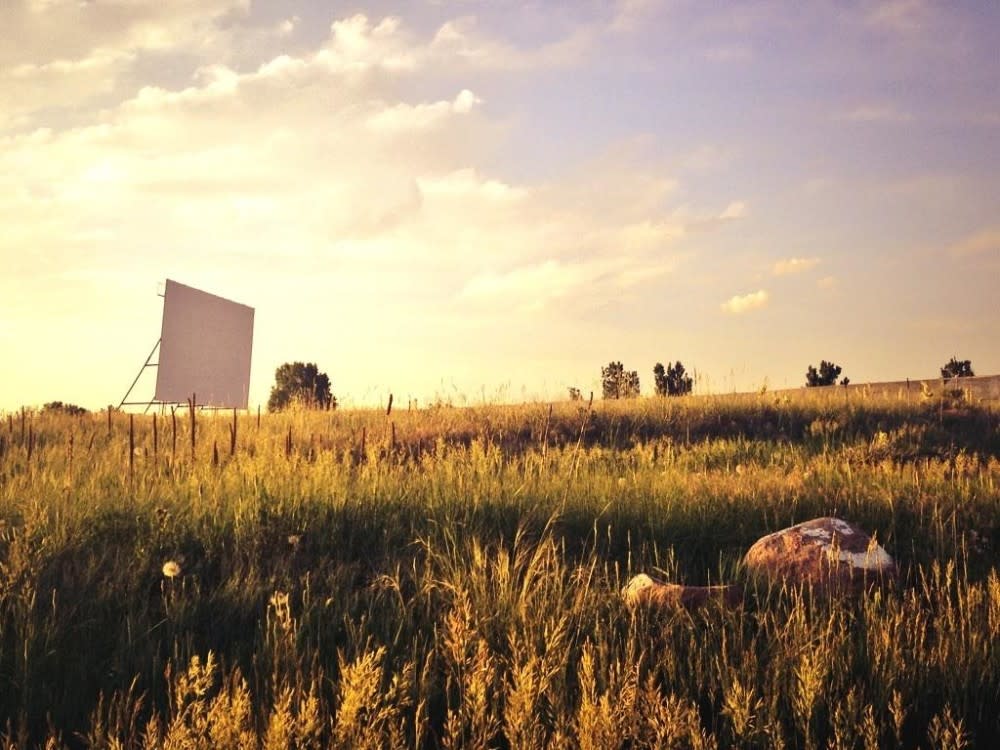 Fort Collins is one of the few towns in the United Sates that still offers the drive-in movie experience. In fact, the Holiday Twin Drive-in is one of six left in Colorado and one of 348 left in the entire country. This is one of the perfect all-American ways to spend a summer evening in Fort Collins. This two-screen outdoor theater provides an ideal setting if you are looking to sit back and relax on a beautiful summer night. Grab some popcorn, blankets, pillows and snacks and go enjoy this rare gem of a movie theater setting.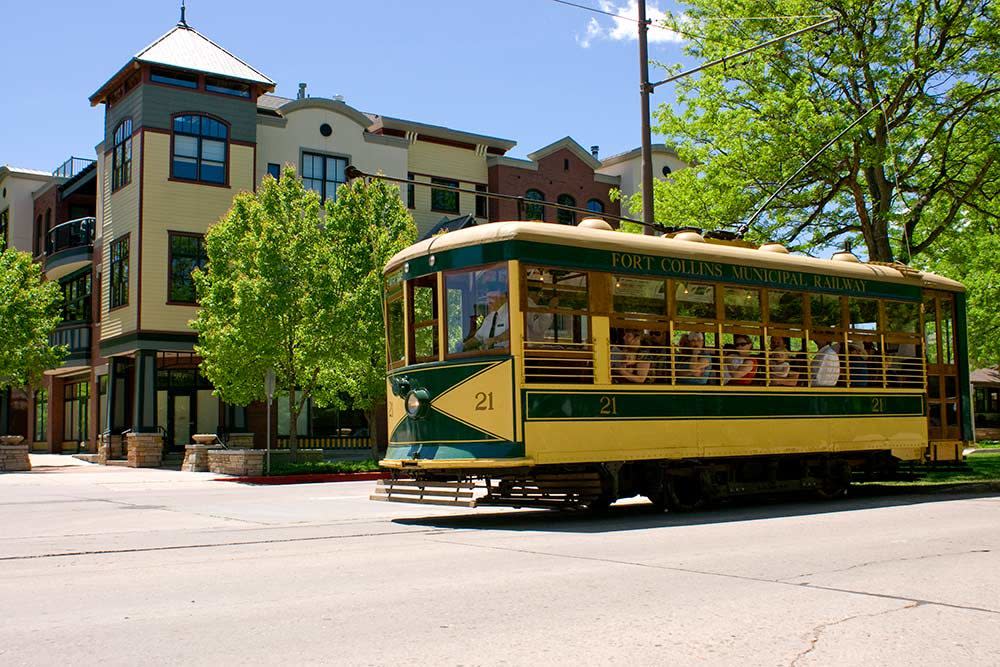 Take a nostalgic ride down Mountain Ave. in Fort Collins by jumping aboard the Fort Collins Trolley! Thanks to a small handful of volunteers, local businesses and the Fort Collins Municipal Railway Society, a complete restoration and rebuild of the original Mountain Ave. line was organized in 1980, and complete by August 1986. Since then visitors and residents have got to experience the historic streetcar during summer weekends and holidays. Hop on at City Park Depot (1501 W Oak St.) from May 6 to October 1, between noon and 5 p.m., with the trolley leaving every 30 minutes. Fares and additional information can be found at the Fort Collins Trolley website here. See you on board!