Fort Collins, Colorado is a city known for its amazing outdoors that people travel to experience from all over the world. Hiking in the spring and summertime is a rewarding activity when visiting Fort Collins. One special pleasure you can enjoy while out on your hikes is taking in nature's vast beauty of wildflowers that decorate the northern Colorado landscape. In this blog post, we're sharing a few of the most majestic and pristine wildflower hikes you can participate in while traveling to Fort Collins. Make sure to pack out what you pack in and leave no trace.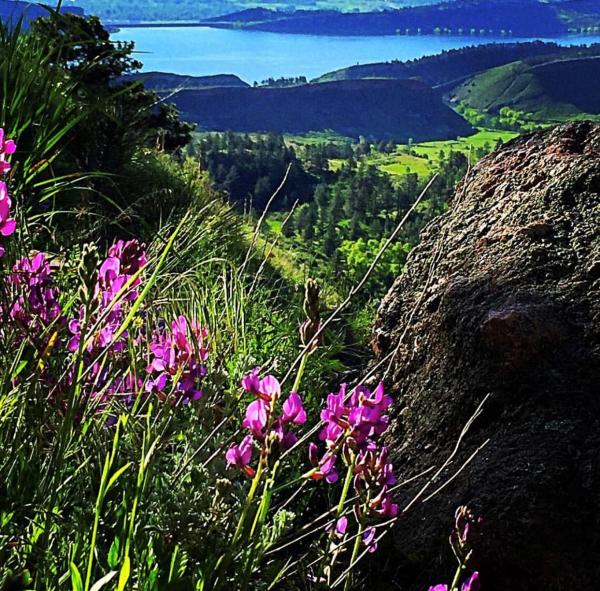 Horsetooth Falls is a short, beautiful hike that resides in the stunning Horsetooth Mountain Open Space, just west of Fort Collins, and provides some of the best hiking in Fort Collins. This trail takes you through sprawling meadows that are filled with wildflowers during the spring and summer months. After passing through the meadows you eventually drop down into a canyon which leads you to Horsetooth Falls. This trail is one of the most family-friendly hikes you will find in and around Fort Collins. The hike is a little less than 2.5 miles roundtrip and is rated as easy to moderate skill level. We suggest packing a lunch and having a picnic when you get to the waterfall, and go ahead and dip your feet in the water as well.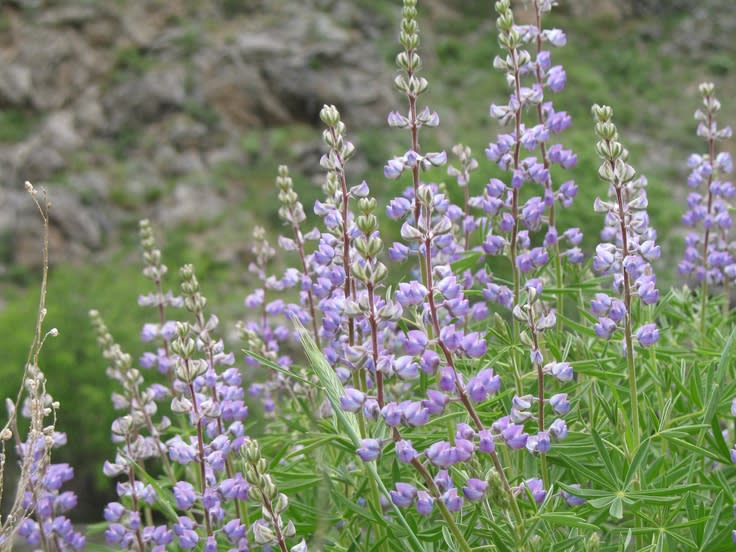 Found in Lory State Park, Well Gulch trail is open year-round and is beautiful to visit anytime, though is especially scenic during the spring and summer months. The trail is a loop that takes you through freshwater streams, a few stone, and wooden bridges, and provides stunning overlooks of the reservoir and the city of Fort Collins. This trail is not only great for spotting beautiful wildflowers but is also a popular birding trail. Weekday mornings are especially peaceful if you're looking forward to a hike in solitude and the sounds of nature. and Dogs are welcome but must be on a leash.
Arthur's Rock Trail offers some of the most incredible views of Horsetooth Reservoir and the city of Fort Collins. This hike has a spectacular natural background thanks to its location inside Lory State Park. Arthur's Rock is a very short drive from Fort Collins and is also a moderately short, intermediate hike. At just about two miles in distance, this trail bends through open meadows and excellent mountain views all the way to the summit of Arthur's Rock, which has an elevation of 6,780 feet. The hike gains in elevation quickly, so be sure to bring plenty of water and stop when needed. At the finish there is a beautiful natural stairway that leads you to the top of the rock, providing a perfect setting for a picnic if you decide to pack a lunch.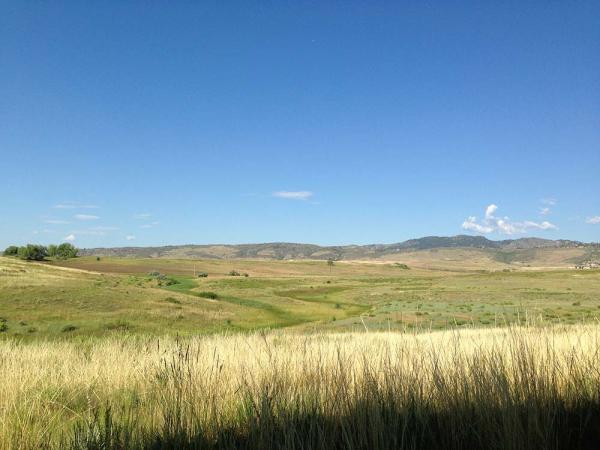 One of Fort Collins' 52 Natural Areas, Cathy Fromme Prairie is a paradise for naturalists. Cathy Fromme offers views of beautiful vistas, Colorado prairie, as well as views of the nearby foothills and effervescent wildflowers trickled throughout the land around you. After taking in views of the wildflowers, keep yourself alert because you might also catch a glimpse of a bald eagle or hawk.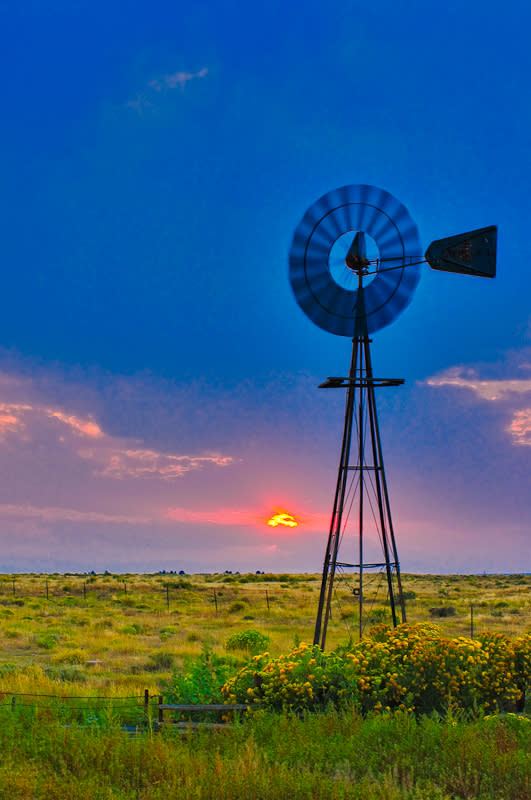 The Pawnee National Grassland shares diverse plantlife including 150-180 different species of wildflowers of several varieties of evening primrose, nodding onion, prairie violets, as well as prickly pear cactus which bloom in June. Spring and summer are the best times to visit to take be able to see the most wildflowers and also native wildlife like birds in the early morning or late afternoon. If you're interested in birding, The Pawnee National Grassland Bird Tour passes through a variety of bird habitats. 
Maxwell Natural Area is one of the City of Fort Collins' 52 conserved natural areas. Enjoy scenic views of the mountains and city while on the 1.5-mile trail. You'll often spot mule deer grazing amongst the wildflowers and may even hear the spotted towhees call. Reference this plant list specific to Maxwell Natural Area while on your hike and see how many wildflowers and plants you can identify.