Fort Collins is a foodie's haven with plenty of options to accommodate all cravings. For those looking for more unique dining options this winter season, we've put together a list of our picks for unique dining choices that you'll definitely want to check out!
Bubble Dining at The Mishawaka

Clear plastic domes set on the patio overlooking the Poudre River offer a view unlike any other at Mishawaka. The four new outdoor bubble tents are equipped with heaters and lights, making for a magical outdoor dining experience. The bubbles are available on a first-come, first-served basis with reservations. Make sure to make your reservation to guarantee your spot to dine inside on a bubble along the Cache La Poudre River.
Address: 13714 Poudre Canyon Rd, Bellvue, CO 80512
Dine at a Fort Collins Historic Landmark
A Meal at Ginger & Baker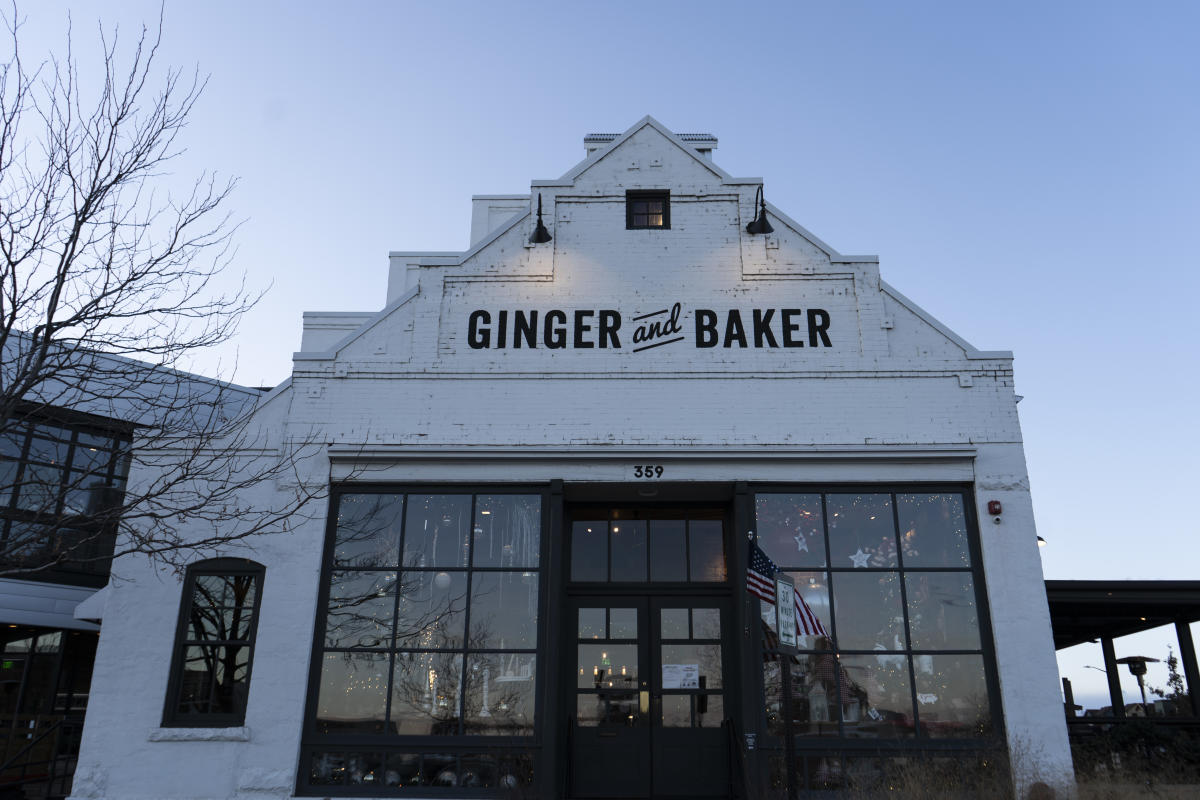 Did you know that the land where Ginger and Baker sits is right next to the original fort that was Fort Collins? This beautifully restored building was originally constructed in 1905 and is currently on the National Register of Historic Places and the State Register of Historic Properties. Come appreciate the beautiful history for yourself by dining at Ginger and Baker.
Address: 359 Linden St, Fort Collins, CO 80524
Dining & Drinking at Jessup Farm Artisan Village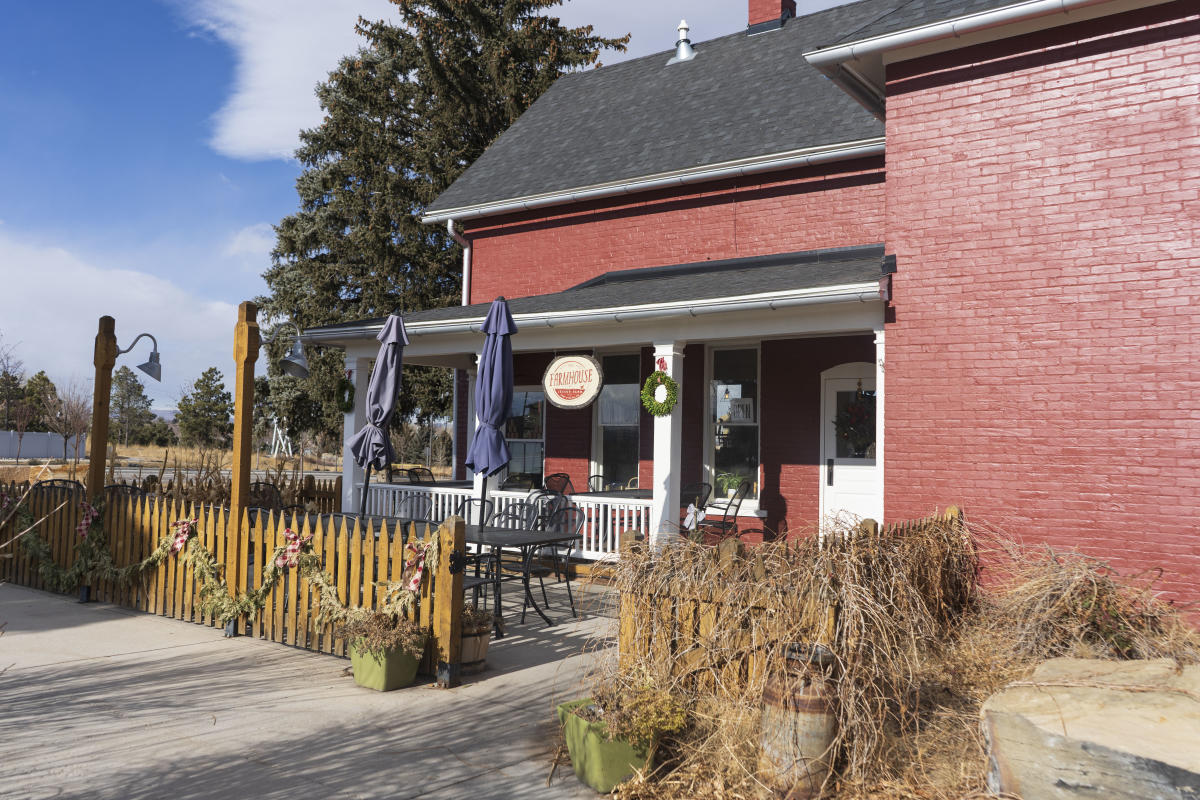 The farms part of Jessup Farms is not just a mere name but is tied to the entire property's history. Where Jessup Farms Artisan Village sits today is originally a 140-year-old farm. The beautifully restored buildings have been refurbished with care to maintain the charm of the original condition of the farm structures.
Below are some unique dining options set in this historic and charming setting:
The Barrel House: The old farm hay barn is where The Barrel House is set today. Enjoy a delicious craft brew inside this beautifully restored building.
Address: 1921 Jessup Dr, Fort Collins, CO 80525  
The Farmhouse: As the name implies, the Farmhouse was the original house on the farm property. Now, you can enjoy farm-fresh gourmet dishes crafted with ingredients sourced from local farms and makers.
Address: 1957 Jessup Dr, Fort Collins, CO 80525
Cacciatore at Heller's Kitchen: Set in another beautifully restored building at Jessup Farm, Cacciatore offers Italian cuisine inspired by the restaurants of Sicily, Italy, and the Little Italy neighborhood of New York. Most of the menu items are scratch-made.
Address: 1939 Jessup Dr Ste 110, Fort Collins, CO 80525

 

 
Dine Outdoors Inside of a Heated Tent or a Yurt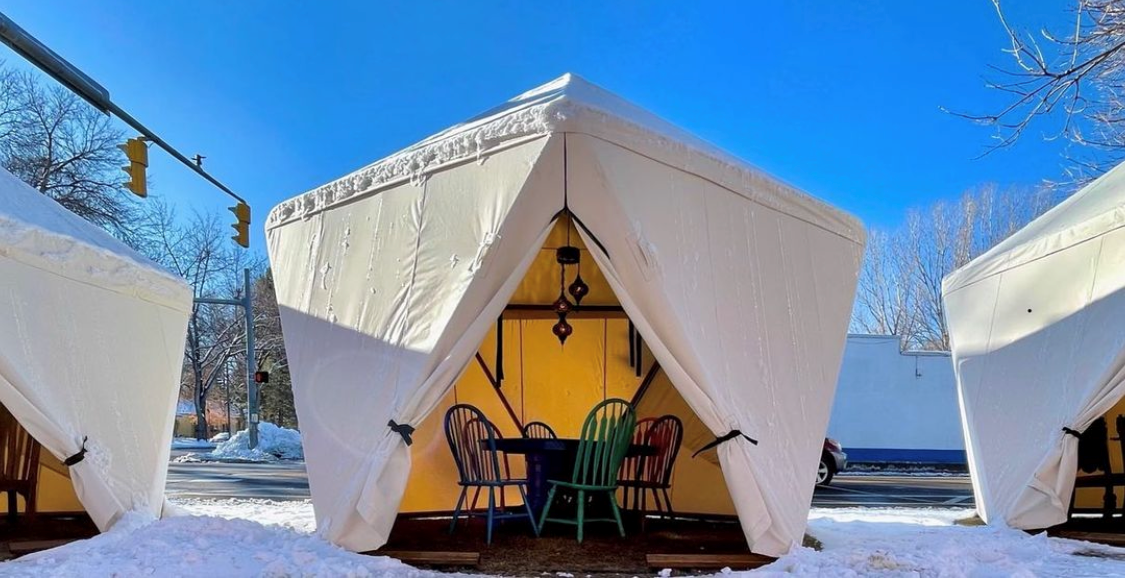 For a truly intimate dining adventure, head to little on mountain and dine in one of three themed (and heated!) canvas huts. Each of the three winter rooms features a different theme: Plato's Room, Morocco Room, and the Royal Room. The experience includes a four-course family-style meal. Reserve one of the rooms at littleonmountain.com. 
Address: 1046 W Mountain Ave, Fort Collins, CO 80521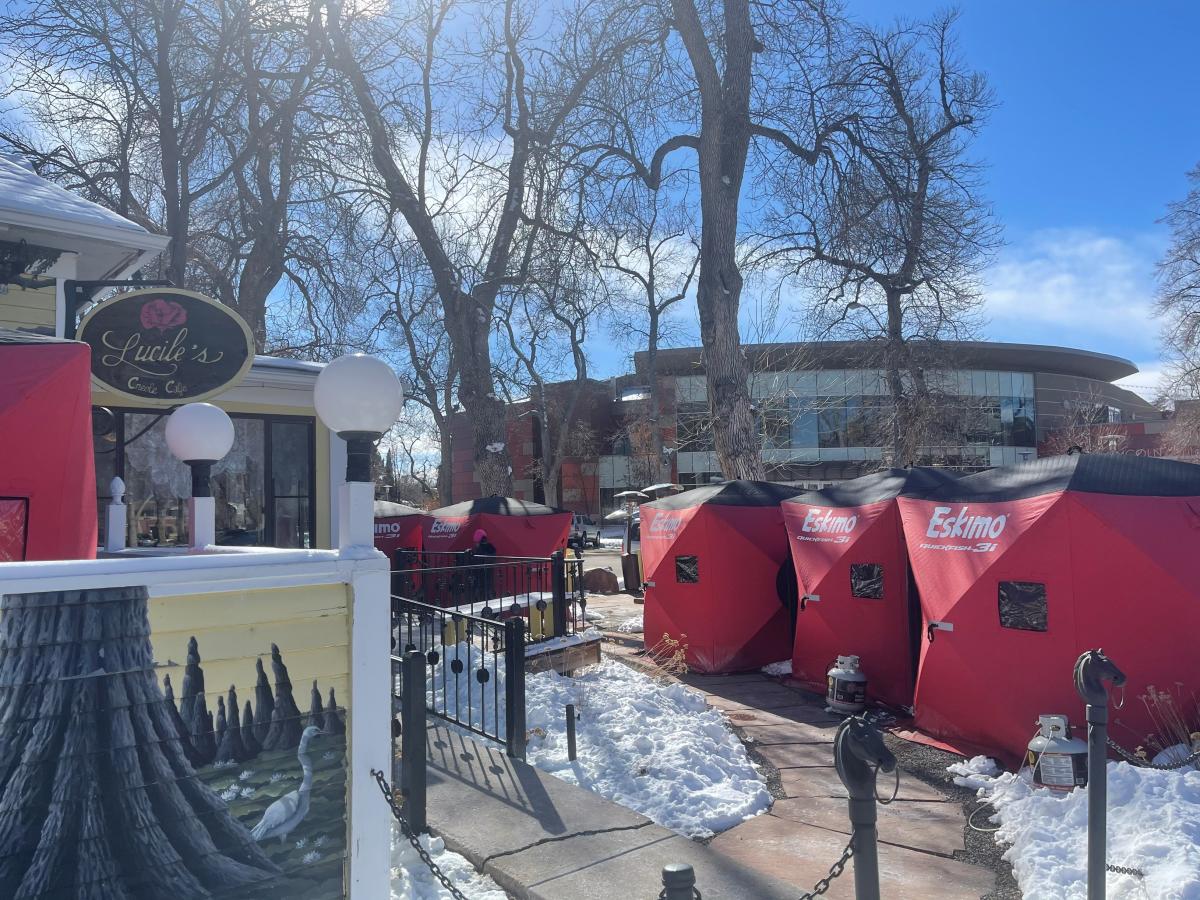 For hearty Creole dishes that can be savored inside of a heated private tent all throughout the winter, visit Lucile's, Fort Collins. These tents are available on a first come, first serve basis, so make sure you arrive early to snag your private tent for a unique dining experience.
Address:  400 S Meldrum St, Fort Collins, CO 80521