Undoubtedly, one of the best things to come out of the pandemic is the ingenuity of local restaurant owners who have created unique and safe outdoor dining options ranging from clear bubbles to trailers and even a trolley. This is one COVID-era development that we hope sticks around for a long time to come.
Mishawaka, 13714 Poudre Canyon Highway, Bellvue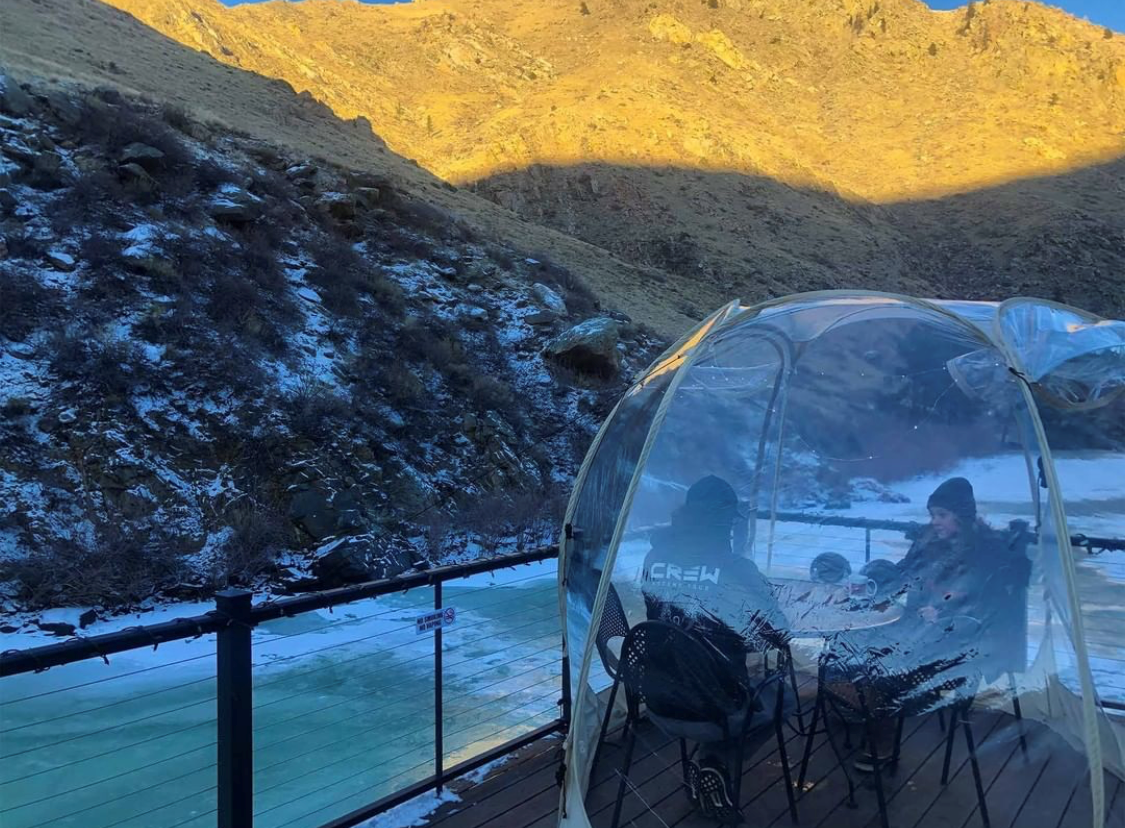 Clear plastic domes set on the patio overlooking the Poudre River offer a view unlike any other at Mishawaka. The four new outdoor bubble tents are equipped with heaters and lights, making for a safe and magical outdoor dining experience. The bubbles are available on a first-come, first-served basis with reservations. 
little on mountain, 1046 W. Mountain Ave.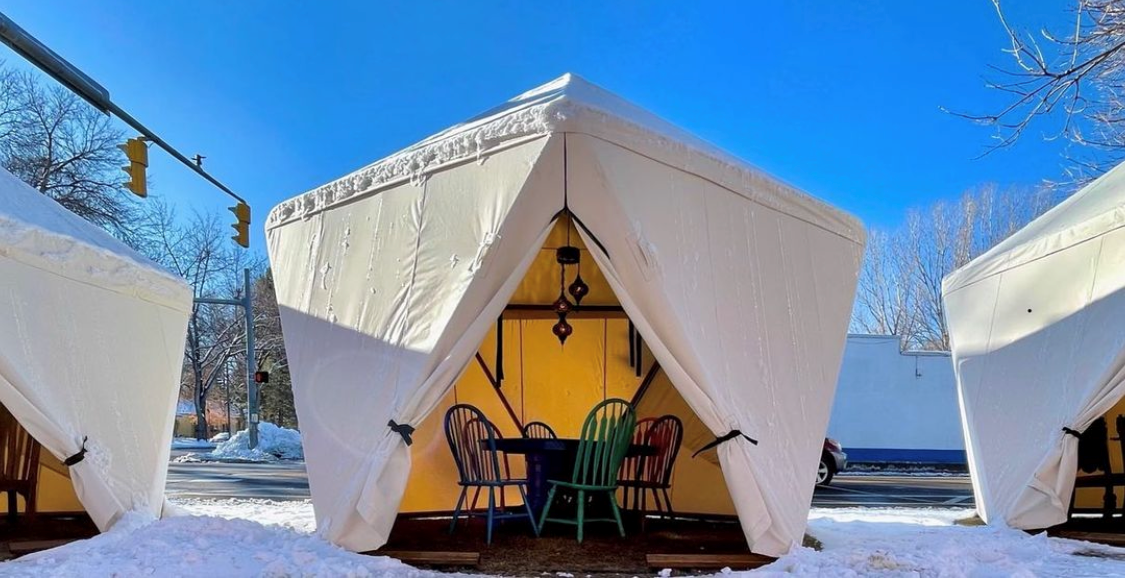 For a truly intimate dining adventure, head to little on mountain and dine in one of three new themed (and heated!) canvas huts. Each of the three winter rooms features a different theme: Plato's Room, Morocco Room and the Royal Room. The experience includes a four-course family-style meal. Reserve one of the rooms at littleonmountain.com. 
Lucile's Creole Café, 400 S. Meldrum St.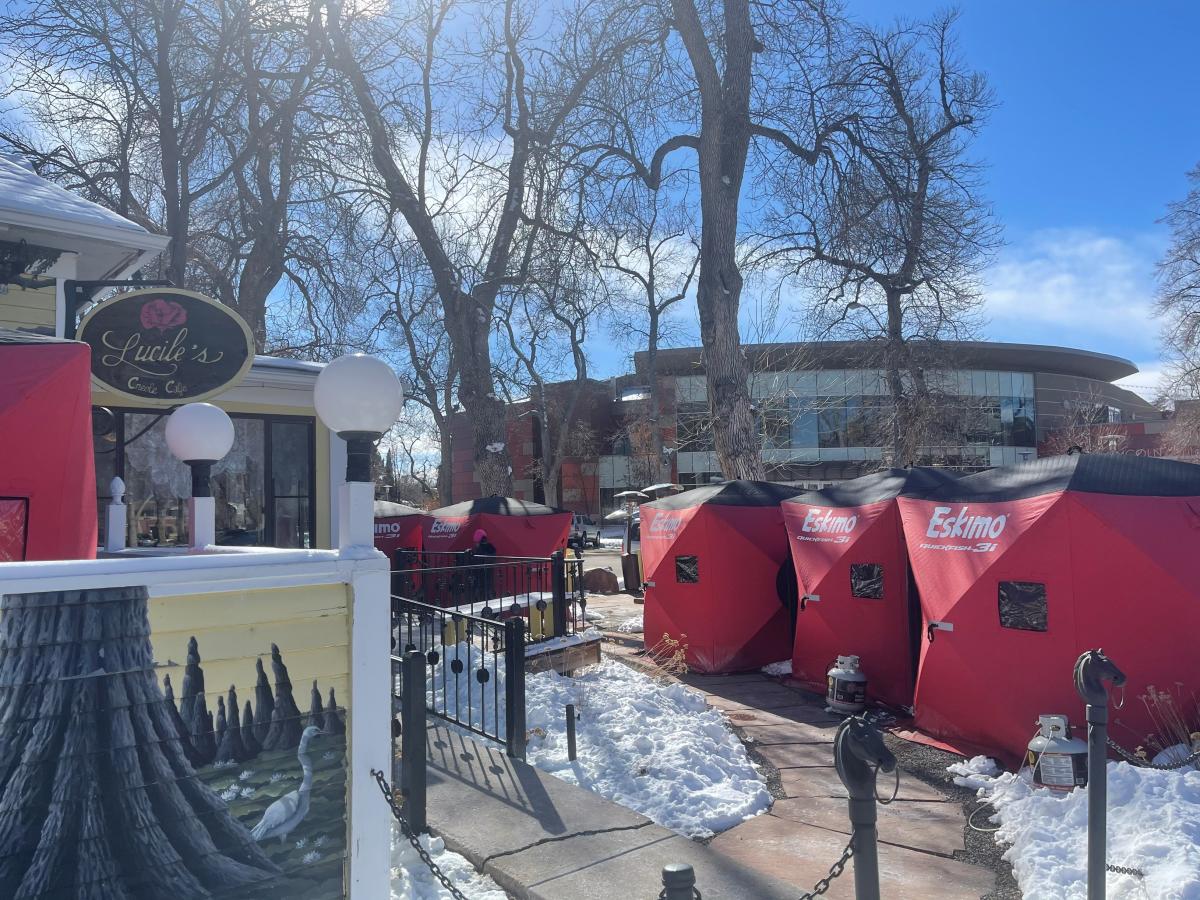 Ten, red ice-fishing tents replete with heaters and small tables inside keep diners warm at Lucile's as they nosh on beignets, shrimp po' boys and more. In between parties, the tents are ventilated and sanitized to keep guests safe. 
Rio Grande Restaurant, 143 W. Mountain Ave.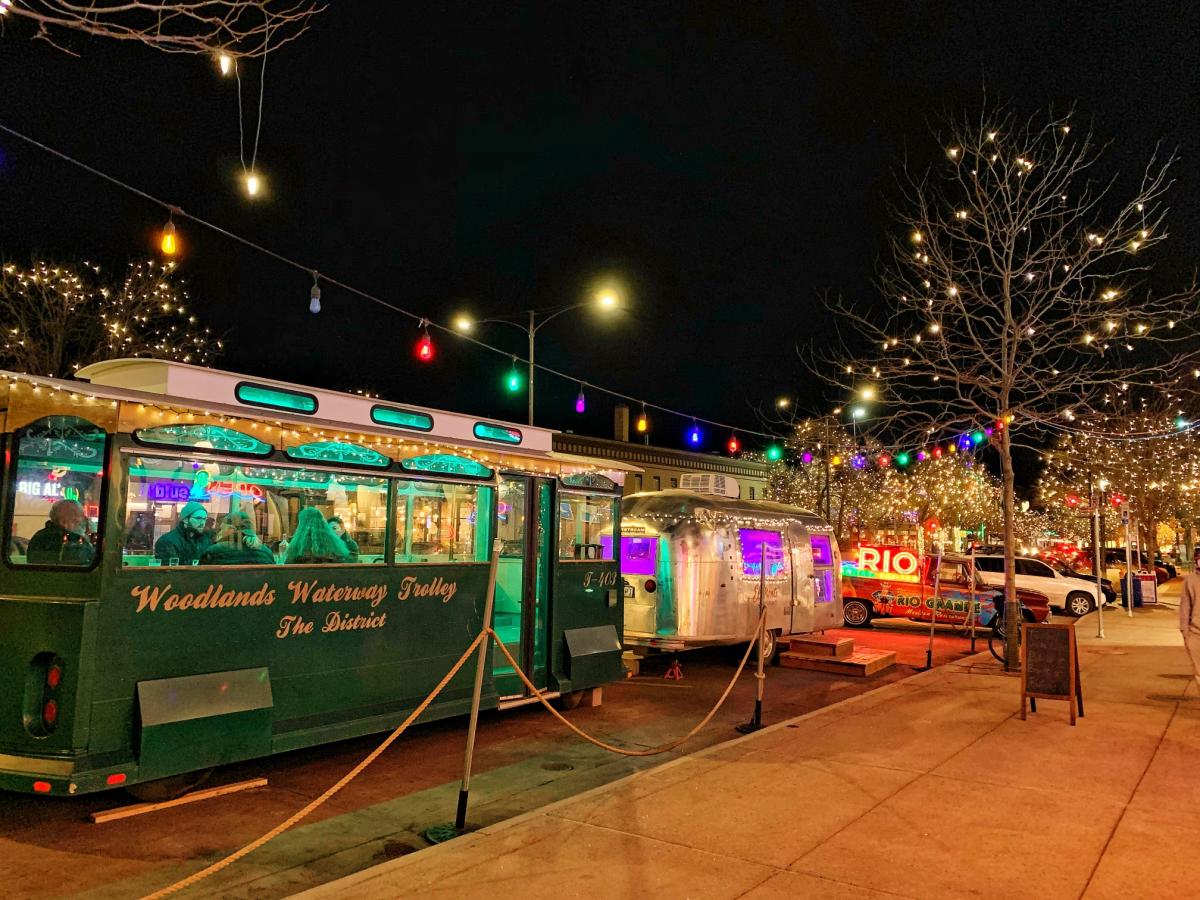 Just like it's tough to choose between fajitas or enchiladas at The Rio, it's equally hard to pick between dining in an old trolley car or an Airstream trailer. Whichever you chose, that manberry margarita is going to taste just as delicious as always.
The Regional, 130 S. Mason St.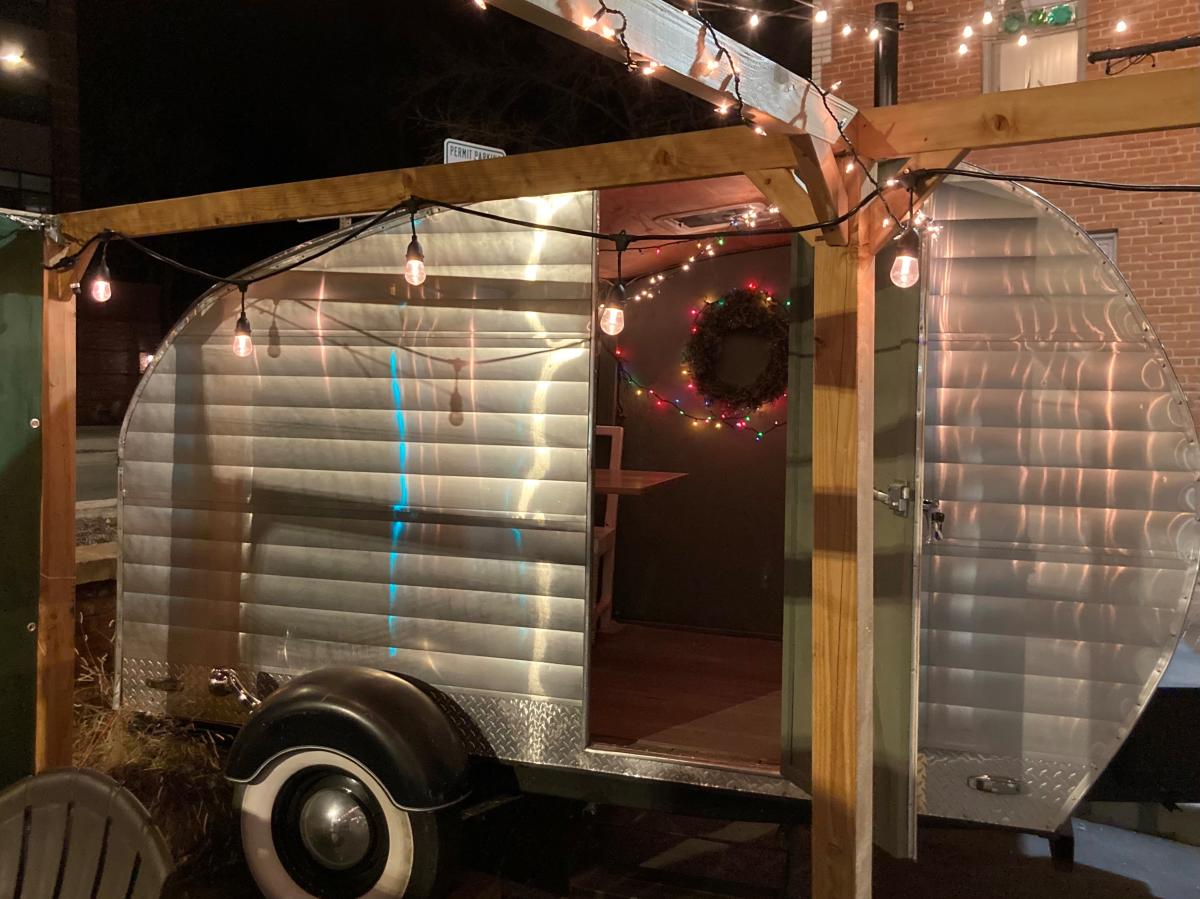 Get ready to camp out at The Regional's campsite-themed patio complete with a private dining trailer and outdoor seating area with toasty heaters. 
RARE Italian, 101 S. College Ave.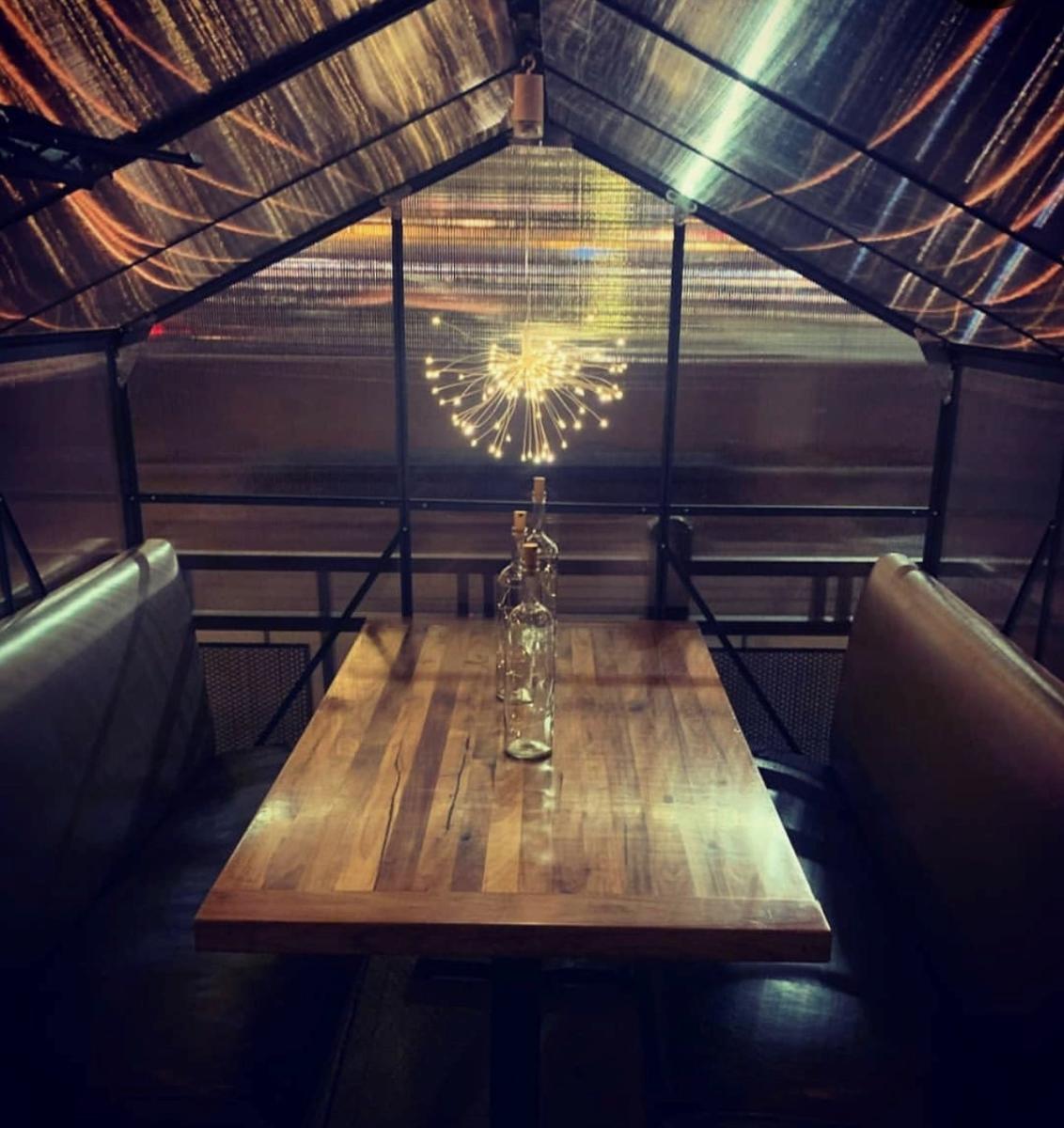 At RARE Italian, diners can choose to sit in one of eight small greenhouses. Outfitted with LED lights, chandeliers and furniture from inside the restaurant, the cozy abodes are sanitized between seatings and can be reserved online at resy.com.