Need a reason to Visit Fort Collins?
Let The Elizabeth Hotel and the 2019 ACT Human Rights
Film Festival plan your April weekend away
By Carol Busch
We are rapidly approaching the 4th annual ACT Human Rights Film Festival, which kicks off during the first week in April at the Lory Student Center Theatre on the campus of Colorado State University. If you've never been to a film festival, let alone one focusing on the best in social justice and human right documentary film from around the world, you won't want to miss this weeklong event. Read through the program highlights to learn more about the special ACT package our friends at The Elizabeth Hotel have created.
From April 5-13, 20 documentary films representing 16 countries from five continents will make their appearance during the 4th Annual ACT Human Rights Film Festival at Colorado State University. ACT is the only film festival dedicated to human rights and social justice that is produced by a land grant institution in the U.S.
The festival gets underway Friday, April 5, at 6 p.m. in the Lory Student Center Theatre with a special opening night reception prior to the Colorado premiere of Moonlight Sonata: Deafness in Three Movements. The film lovingly weaves together the stories of filmmaker Irene Brodsky Taylor's deaf parents and her deaf son, who discovers a passion for Beethoven's "Moonlight Sonata," written as the composer was losing his own hearing. 
Opening weekend of the festival continues April 6 and 7 with nine films, including two Colorado premieres. Midnight Family won Sundance Film Festival's 2019 cinematography award. The film is a gripping and unforgettable dive into the complicated and cutthroat world of emergency response work in Mexico City. Gaza is a must-see portrait of life in this misunderstood enclave by the sea that is inhabited by two million people whose daily lives are overshadowed by a decade-long blockade.
Between April 8 and 11 one selected film from opening weekend will replay daily at 6:30 p.m. These encore screenings do not feature special guests or Q&A sessions, however three are paired with a short film that will also screen Saturday, April 13, during the festival's first-ever short film block. The festival concludes on April 12 and 13 and features 11 films, including eight Colorado premieres. From the refugee crisis in northern Africa to the notorious forced labor camp in Masanjia, China, films grapple with the harsh realities of fighting for a life filled with dignity and freedom while honoring the human spirit.
The complete festival schedule is posted on the ACT website as are film descriptions and trailers, except for those films that are so new trailers are not yet available. Purchase festival tickets in advance through the ACT website, www.actfilmfest.org. Tickets may also be purchased day of show, pending availability. Door prices are higher. 
All Festival and Weekend passes are available for a limited time. Passes offer the most flexibility to experience the festival. In addition to all regular screenings, All Festival pass holders will receive a commemorative ACT T-shirt, entrance to opening and closing night films and receptions as well as all encore screenings. Weekend passes include opening or closing night film and receptions plus all regular screenings for the designated dates.
---
Book Your Stay with a Special Package at The Elizabeth Hotel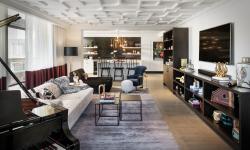 Make the most of the festival by staying in Fort Collins at The Elizabeth Hotel, the official hotel of ACT. Our friends at The Elizabeth created this special offer to help entice your festival participation. For $180 per night, you'll receive:
$30 food and beverage credit during your stay – good at any hotel bar or restaurant;
one complimentary cocktail in the Magic Rat per guest; and,
one ACT ticket voucher per guest.
Book your room by March 26 to take advantage of this great opportunity.
---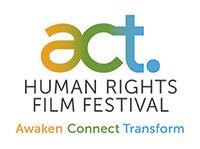 Carol is associate producer of the ACT Human Rights Film Festival. When she's not busy promoting ACT and figure out its ticketing system, she's busy working in the Department of Communication Studies as its alumni, communication, and development coordinator. Carol is lucky enough to have been born in Fort Collins and remembers attending summer movies for kids at the Fox Theater on the corner of Prospect and College.