You can travel to Fort Collins and uncover plenty of fun without the hefty price tag. We're sharing 10 frugal and fun Fort Collins adventures for you and the whole family.  Watch an outdoor film with friends under the stars at The Lyric or at The Twin Holiday Drive-In; go biking or bison watching at a City Natural Area; soak in nature at Lory State Park or Horsetooth Mountain Open Space trail; explore the local art scene during a self-guided tour, or stop into one of the more than 20 local breweries to sip a seasonal brew. The list goes on. Make a weekend of it and book an affordable lodging option!
Free Fun in Fort Collins
1. See and celebrate the bison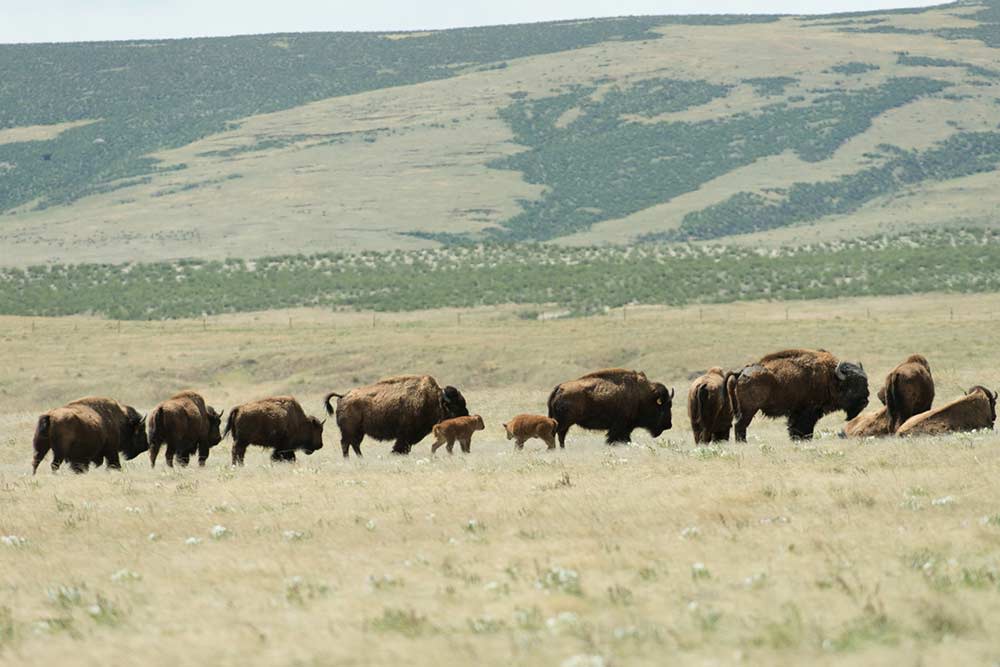 As part of a nationwide recovery effort, the iconic American bison were reintroduced to Soapstone Prairie Natural Area and Red Mountain Open Space in 2015. This year, 2023, marks the eight-year anniversary of the Laramie Foothills Bison Conservation herd's reintroduction. Visitors may see the bison in their pasture March-November. Learn more about visiting the bison here.
2. Spend Time In Nature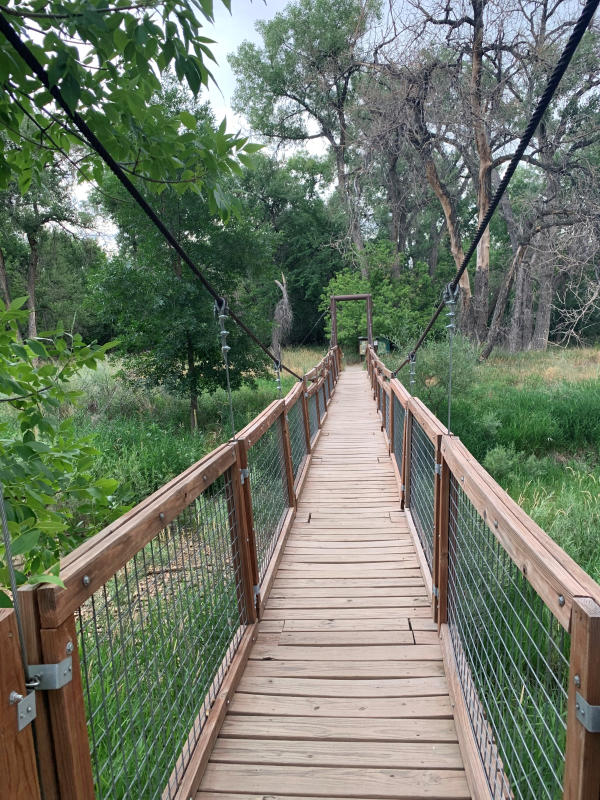 Take a self-guided mindful walk by the Poudre River at the Environmental Learning Center (ELC) using this guide. Research shows that time in nature lowers blood pressure, increases self-esteem, and reduces anxiety. Yes, please!
3. Explore a Natural Area
Fort Collins is home to over 50 protected Natural Areas encompassing more than 36,000 acres and more than 100 miles of trail. Hike, bike, boat, and more, all for free. Volunteer master naturalists lead eagle watches, skygazing, and other events at the Natural Areas (registration required). For two of the less busy Natural Areas in the network, head to Running Deer Natural Area where you can walk along a flat, easy trail to see the top of a historic fire tower. This interesting and nearly solitary destination features expansive views of the Front Range. Meanwhile, Fossil Creek Reservoir Natural offers outstanding birding in a peaceful setting.
4. Enjoy Live Music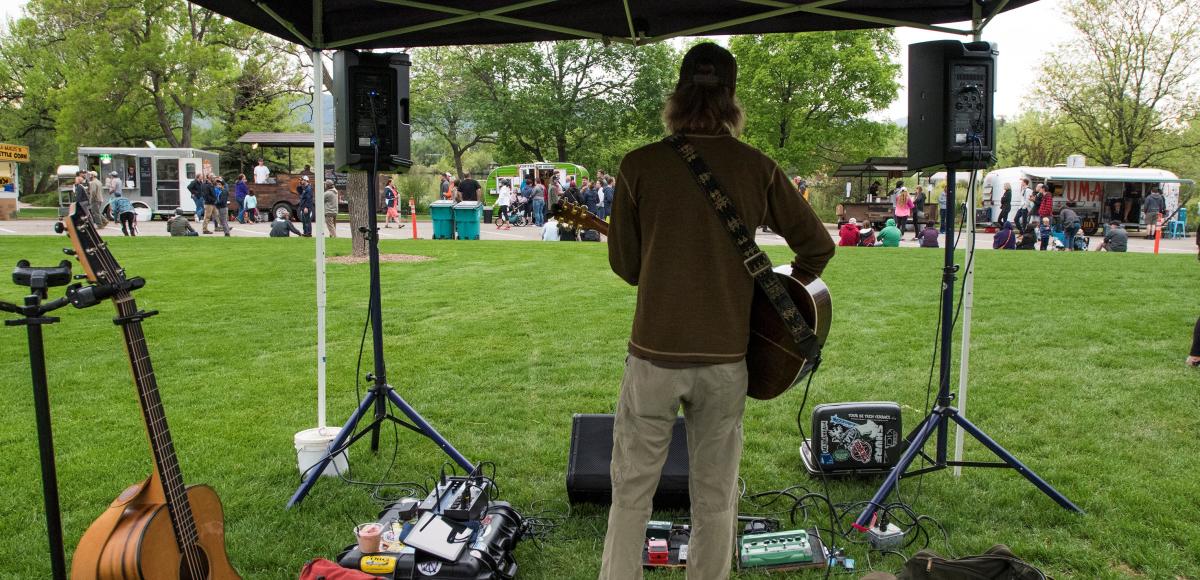 Fort Collins is a city filled with live music and arts accessible to all. There are so many opportunities to enjoy free live music, like the weekly summertime FoCo Food Truck Rally. During the summer, you can sit down outdoors at one of these regular outdoor summer concert series. 
5. Get Outdoors and Go Fishing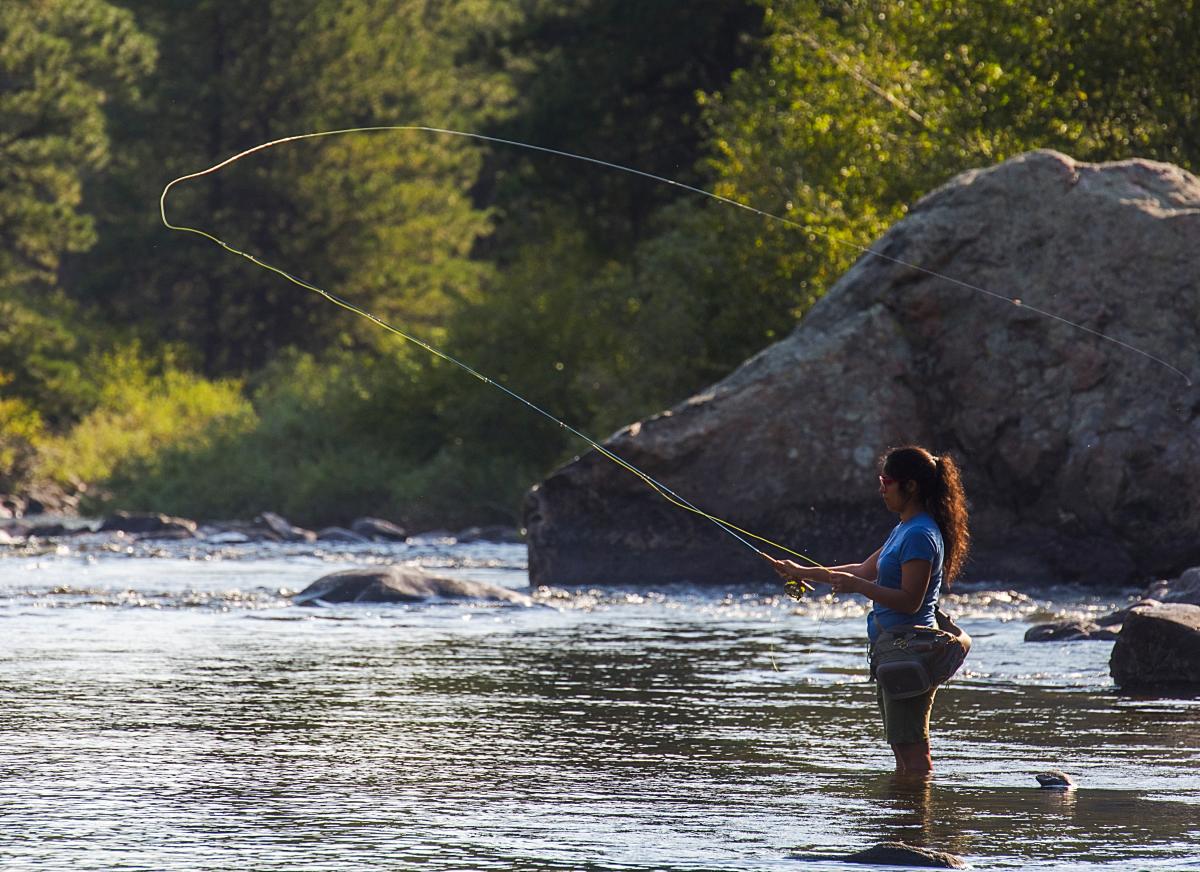 Between the Cache la Poudre River and Horsetooth Reservoir, Fort Collins offers paradise found for fishermen and women. The Poudre is perfect for flyfishing, though there are a few spots where you can bait fish. At Horsetooth, try your hand catching smallmouth bass or walleye from the shore or a boat. Fort Collins also has 15 Natural Areas that allow fishing, including Riverbend Ponds, a popular fishing spot with easy access from the trailheads. 
LOW-COST FUN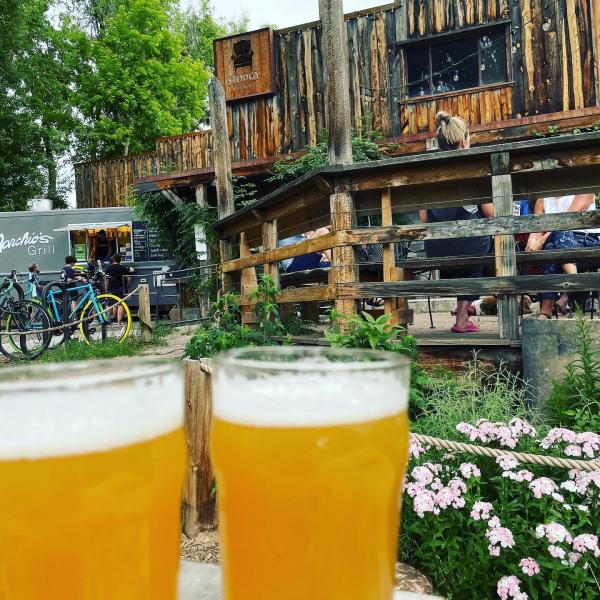 Stodgy Brewing Company (1802 Laporte Ave.) boasts a big front patio and yard area, perfect while sipping a Table Saison, Stout, or even something from the guest tap. Plus, it's dog friendly, there's free WiFi, and you can enjoy tasty bites from rotating food trucks on Fridays, Saturdays, and Sundays. 

Photo Credit: IG @coriec13
8. Sip a cider
In Downtown Fort Collins, Locust Cider & Brewing Co (200 Walnut St.) is serving a range of core ciders and small-batch and seasonal offerings. Scrumpy's (215 N. College Ave)  is another great family-owned cidery option also serving up snacks and sandwiches. 
8. Outdoor films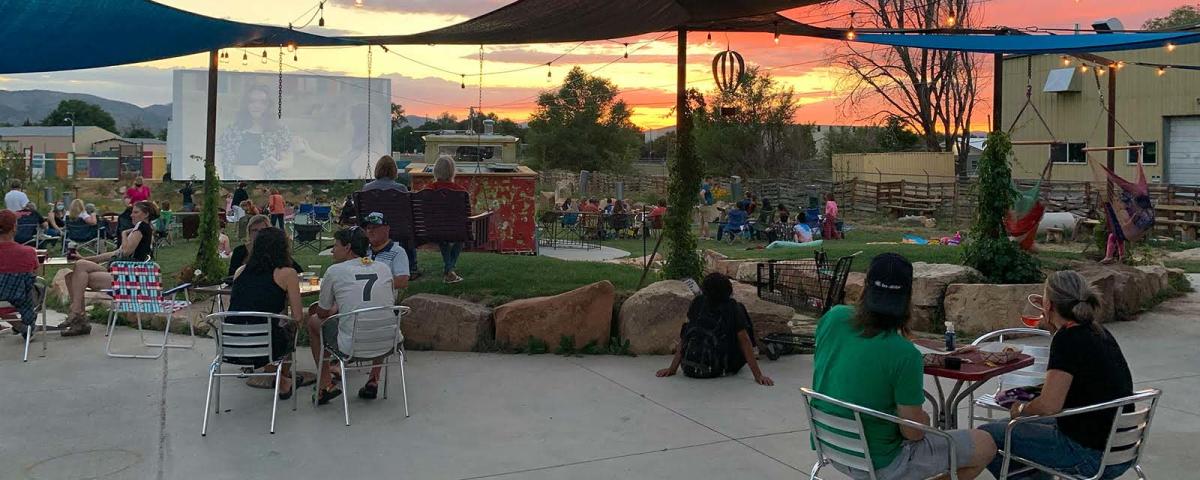 The Lyric Cinema is showing outdoor movies — current films and the classics — that start at dusk. Bring camping chairs or blankets and pick up a snack (nachos!) or drink (including canned beers and wines) from the café. 
9. Butterflies abound
The Gardens on Spring Creek recently underwent an extensive renovation and remodel. Kids and adults alike love the new Conservatory Butterfly House, a 1,500-square-foot glass enclosure that's the first and only permanent facility of its kind in Northern Colorado. It features up to 400 free-flying North American butterflies. Admission is $11 for adults and $8 for children and students.
10. Cool off 
Escape the heat or just enjoy the sounds of nature by heading to the Poudre Whitewater Park located near downtown Fort Collins directly off the Poudre Trail. Wade in the river or stay dry by hanging out at one of the picnic areas. Don't forget that the Poudre River can be powerful and unpredictable, make sure to prepare yourself with accurate information prior to enjoying!